Vinyl Record Lovers Newsletter.
Welcome to my monthly Newsletter. Thank you for subscribing. 
The golden age of vinyl records and all things retro are the highlights of my Newsletter. Writing stories about my vinyl record memories with content from my collection is my way of sharing memories and keeping the oldies alive.
I do appreciate your valuable time reading my newsletter.
Issue #101 - July, 2021.
---
Ins This Issue:
Happy Birthday America...
Country Doo Wop Spotlight Song.

Another Cheating Song With Bittersweet Memories.
Only The Lonely - The Record Screamed Hit From Its First Few Bars.

Cover Song of The Month - A Norah Jones Perfect Tribute.

Greatest Albums of The 50s - Dale Hawkins, "Oh Suzy-Q."
Framed Album Cover Art of The Month.



---
Happy Independence Day and
Thanks To All Who Serve...

Independence Day is the most important day for every country and for all Americans it is a very special day. The Fourth of July is the day of showing your patriotism to everyone.

Please remember this special day as a few of our Patriotic songs and soldiers oldies come together with equal results; Love of country.
---
God Bless The USA - Lee Greenwood.
(1984) re-release (2001)
---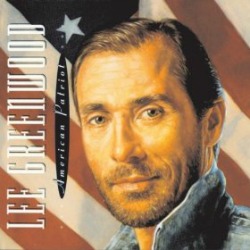 Patriotic songs inspire intense feelings of pride, so it should come as no surprise that the best patriotic songs are also born from those same emotions.
"It's a passion that I had, as a child, to write something that would unite the country," says Lee Greenwood, who penned "God Bless the USA" on his tour bus back in the '80s. "It's that simple."

"Each time, people reach out for something that will unite them, and make them feel proud as Americans. And every time they look for it, they find "God Bless the USA."
---
America The Beautiful - Ray Charles (1976)
---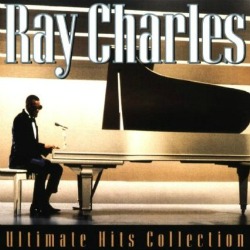 Has there ever been a more stirring rendition of this classic?
There's certainly never been a more soulful version than the one offered by Ray Charles.
Many folks consider this song the "real" national anthem?

Charles explains, "When I was in school, we used to sing it something like this," and then goes straight to church instead, making this enthusiastic praise to American glory sound like is was ordained by God.
---
Tony Orlando & Dawn -
Tie A Yellow Ribbon Round The Ole Oak Tree. (1973)
---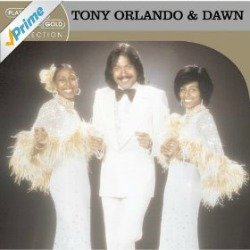 Forget the fact that this huge 1973 hit was actually written about a convicted criminal.
Fans certainly forgot fast enough, which is why it instead became a cheerful and self-confident little anthem for vets returning home from 'Nam.
How much impact did this simple, gimmicky number have on modern American life?

Well, every time you see a yellow ribbon magnet, you can thank Tony and his everpresent backup duo (and an assist credit to the military march "She Wore a Yellow Ribbon").

The melody is catchy, memorable and upbeat even though the outcome doesn't come until the end of the song. It's amazing that such a great hit still plays true 48 years later as the soldier wonders if his one true love will take him back now that he is home.
---
Soldier Boy - The Shirelles (1962)
---
It gets no simpler than this... a pledge of devotion by a lovesick girl to the boy forced to leave her behind.
This was a special song for me, an easy going sweet sincere promise. An adorable, touching classic by the queens of the girl-groups.

A perfect song for a man suddenly whisked away from the girl he loves.
---
Country Roads - John Denver (1971)
---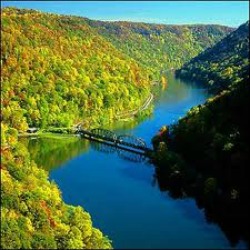 You don't often think about this song when considering patriotic songs of any era, although Denver sort of stood for America himself in the early Seventies.
Considered to be John Denver's signature song, the song became one of his most popular and beloved songs, and is still very popular around the world. Songs like this are much of the reason why, and this may be the best of the bunch: a gorgeous song that's really a celebration of America's physical beauty.

Sing along with John Denver as he performs this wonderful old classic live as his pal, James Burton, plays in the background. Then read the inspiring story behind.... Almost Heaven, West Virginia.
---
Vinyl Record Memories and
The Original Country Doo Wop Show.
---
Each month I give a little shout-out to my favorite radio program, Ned Ward's Country Doo-Wop show. My friend, Ned, airs his show from out Oregon way and if you tune in you just might hear Ned talk a little about Vinyl Record Memories.
Ned plays all my favorites and I know he will have some of your favorites too. Ned turns music into memories playing yesterday's country favorites and the classic hits of the 50's and 60's Doo Wop style. Listen in Monday thru Saturday from 1pm to 3pm, all times Pacific, on KNCP Newberry Mix 107.3 FM.
You won't be disappointed...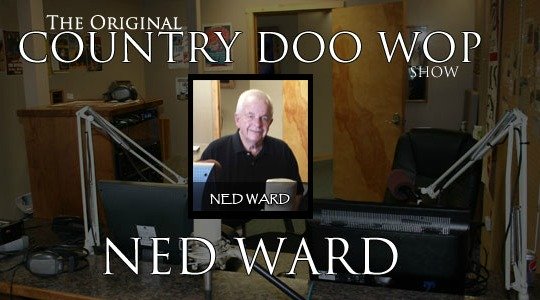 Lets get started...
---
Country Doo Wop Spotlight Song.
---
Our Spotlight Song for this month is another classic country cheating song about the bittersweet memories of a relationship that did not end well.

In 1973 Ronnie Milsap released his first single for RCA, "I Hate You" which became his first country music success, peaking at No. 10 on the country chart.
In 1974 Milsap toured with Charley Pride as an opening act and had three No. 1 singles: "Pure Love" (written by Eddie Rabbitt) the Kris Kristofferson composition "Please Don't Tell Me How the Story Ends" which won Milsap his first Grammy, and that same year he revived the Don Gibson song "(I'd Be) A Legend in My Time."

Enjoy this first big hit for Ronnie Milsap. The song begins with the Nashville Edition and their soft soothing intro to the song (I tried to hate you right out of my mind) leaving you with the feeling that, although the title sounds mean, this might not be such a bad song after all. Read more...

---
Only The Lonely - The Song That Kickstarted
The Legend of Roy Orbison.

---
"Only The Lonely" is the song that, more than any other, defined Roy Orbison's career. Other than "Oh, Pretty Woman," it is Orbison's most famous and successful song.
The record screamed hit from its first few bars. A team of vocalists, The Anita Kerr Singers, gently crooning "dum dum dum, dum-be-doo-wah" and other such syllables to an instantly memorable bittersweet melody, ending by singing the title phrase.

Roy Orbison wrote a lot of songs with themes of loneliness and yearning, but in many cases there was a lot more to them. When Fred Foster, Monument Records founder and producer, signed Orbison in 1959 he gave him the support he needed.

Crack Nashville session men such as Hank Garland and Harold Bradley on guitars, Bob Moore on Base and Floyd Cramer on piano played on the Only The Lonely session. Another Nashville stalwart, engineer Bill Porter used close-mic'ing techniques to get the best out of the backing vocals Orbison so loved to use - in this instance the Anita Kerr Singers, along with Joe Melson, co-author on Only The Lonely and several other Roy Orbison songs.

After the recording was completed, "We all gathered around and listened to the playback," remembered Foster, "and with goosebumps on my arms, I turned to Roy and said, "There's your big hit."
Only The Lonely, track one on the album Lonely and Blue, was the song that kickstarted the legend of Roy Orbison.
This Black and White Night special was filmed on Spetember 30, 1987, approximately fourteen months before his death. The backing band was the TCB Band, which accompanied Elvis Presley from 1969 until his death in 1977: Glen Hardin on piano, James Burton on lead guitar, Jerry Scheff on bass, and Ronnie Tutt on drums. Enjoy this single performance of "Only The Lonely."

---
Best Cover Songs - Where the best version isn't always the first version.
---
We've all been there. You hear a song, take it to heart and love it as your very own. And then comes the day you learn this special song you adore is actually something else, a remake or cover of the original recording.
I've come to realize that some songs do turn out better with a different artist and new arrangement, and have provided many examples on the Best Cover Songs pages.
When I first heard this cover of "Are You Lonesome Tonight," I thought...Wow, what an incredible version of the song. Elvis owns this cover of the 1926 original but this remake by Norah Jones was a very nice and welcome tribute to the version Elvis took to No. 1 in  1960, more that sixty years ago.  
The quiet tone of the musicians and the warm setting surrounded by photo's of Elvis were perfect partners for this gifted lady, and highlighted her soft and flawless cover of this beautiful song. Be sure to click on arrows at bottom right of video to get full screen view and watch how Norah surrounds herself with Elvis.  Read more...

---
Greatest Albums of The 50s.

Oh! Suzy-Q, Dale Hawkins (Chess Records, 1958)
---
From radio and jukebox hits of early dawn to the rock-n-roll LP classics that brought music to the masses. Let's look back on another original LP from 1958 with the Dale Hawkins album from Chess Records.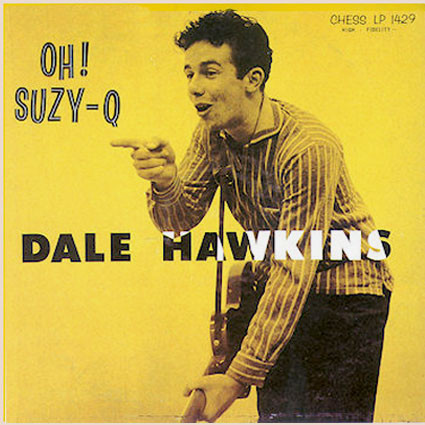 In 1957, Dale Hawkins was playing at Shreveport, Louisiana clubs, and although his music was influenced by Elvis and the guitar sounds of Scotty Moore, Hawkins blended that with the heavy blues sound of black Louisiana artists for his recording of his swamp-rock classic, "Suzy-Q."

Fellow Louisiana guitarist and future Rock and Roll Hall of Famer, James Burton provided the signature guitar riff and solo. The album also boasts cameos from Scotty More and DJ Fontana. But it's the songs, the title cut, that make this album a classic.
Just when you think good rock is dead along comes Hawkins "Wildcat Tammer" CD release in 1999. This one was worth waiting for as Hawkins' first record in over 30 years shows that he had plenty of gas left in the tank as the new century approached.
From the title cut through "Born in Louisiana", "Promised Land" and his signature song "Suzy-Q", Hawkins brings back the rock we grew up with. Enjoy this recut of "Suzy-Q" (done more in a Creedence style than Hawkins' original).

---
Framed Album Cover Art of The Month.
---
When writing about music, especially music that was recorded before you were born, you only have the luxury of listening as an outsider. It is the Album Cover Artwork that will be a constant reminder how good the music inside really is.
In an age of digital downloads, another example why fans still love and need to love vinyl records. Between the mid-1960s and the late 1970s, the long-playing record allowed popular music to become an art form and changed popular music for ever.
Musicians could escape the confines of the three-minute pop single and express themselves as never before with glorious artwork and adorning gatefold sleeves.
---
---
The LP shown above was purchased from a private collector in a lot of 16 vinyl record albums. This album is an original 1963 release with catalog number C-1063 - Golden Hits - Chubby Checker/Bobby Rydell [1963] Mastered June 13, 1963, and released in monaural only.
Nearly 60 years old this  album is in very good condition with no ring wear marks, but does have a minor flaw on the back side. The inner sleeve is an original Cameo-Parkway Records multi-colored sleeve in excellent condition.

The Front and Back side of the LP cover are reversed. The "A" side shows the hits of Chubby Checker and his photo on the top right side and the "B" side shows Bobby Rydell photo at the Top Right of the album with his hits. This is another great example of the type of Framed Album Cover Art you can display on the walls of your Retro-Room.

---
You might also like these stories...

 The song "Dream" reminds us of those glamorous movie stars of the '40s, '50s, and early '60s, a song everyone should have in their music collection. Come Dream with me...
Send Me Down To Tucson,

one of the all time classic

country cheating songs that finds the singer having a torrid affair with a lover in another city and state. Read more...
It's not often

we have the pleasure of hearing a cover song outshine the original, but this song sure comes close. Read more...
I hope you find the time to visit my other stories about growing up in the 50s, 60s and 70s. You can start here.... 
---
Ever thought of having your own website? I built Vinyl Record Memories "from scratch" with SoloBuildIt! Click below to find out more....

What's Next?

---
Greatest albums of the 50s takes a look at the 1958 Sam Cooke album from "Keen" records.
Roy Head...I always wondered why two of his songs in particular were not number one across the board.

---