Vinyl Record Lovers Newsletter
Welcome to my monthly Newsletter. Thank you for subscribing. 
The golden age of vinyl records and all things retro are the highlights of my Newsletter.

Writing stories based on my vinyl record collection is my way of sharing memories and keeping the oldies alive.
I do appreciate the time you take to read my newsletter.
Issue #077 - July 30, 2019
---
In This Issue:
Meet Songwriter, Ron Peterson.

Moments in Time. Remembering The Doo-Wop Classics.
In The Corner of My Mind Stands A Jukebox.

The 70s, Part 10 - End of The Decade.
Rock-n-Roll - Who Coined The Phrase?
What's Next - The reason for this long newsletter.

---
What's New?
Recent page updates, the 70's decade series comes to an end, moments in time featuring original Doo-Wop classics and a visit to Vinyl Record Memories from a well know songwriter, high-lites this months newsletter.
====================================
Where were you in '62? Considered one of the best teen movies ever, American Graffiti will bring back great memories of cars, pretty girls and street racing. If you lived during the time this all happened you will love this story. I have a photo of my American Graffiti album and 1958 Impala on the page - both purchased new. Read more...
====================================
The Frankie Avalon song, Venus returns us to 1959 and details a man's plea to Venus, the Roman goddess of love and beauty, to send him a girl to love and one who would also love him in return. Frankie looks great singing his #1 song. Read more...

---
Meet Songwriter Ron Peterson.
"The Last Cowboy Song"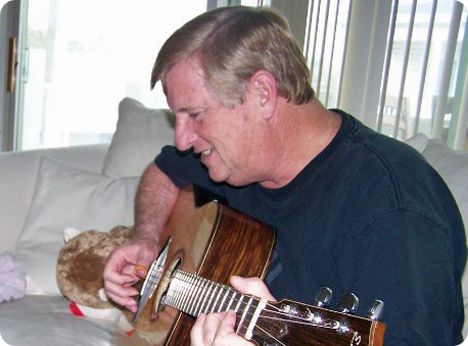 Songwriter Ron Peterson paid a visit to Vinyl Record Memoires this month and offered some updates to my song page titled "The Last Cowboy Song," Co-written by Ron with Ed Bruce.
I am always grateful when an artist, DJ's, oldies Doo wop groups, songwriters, or session players visit my site and offer their help with additional factual material.

Ron Peterson is a prolific country music songwriter and, in the 1970s, he was President, twice, of The Nashville Songwriters Association. 

I love the cowboy way and especially the lyrics to "The Last Cowboy Song." Ron has written or co-written songs with Conway Twitty, Ray Price, George Jones & Tammy Wynette, Gene Watson, John Conlee, Charlie Daniels and others, including many songs with Ed Bruce.
Thank you Ron for your visit and kind words about Vinyl Record Memories.  I appreciate your talent and contributions to our wonderful world of music.

---
Moments In Time | Our Personal Time Machine to Youth and Innocence.

Those of us who grew up during the 50s and early 60s remember the musical good times our parents referred to as the Swing Era (also frequently referred to as the "big band era") from the 30s and 40s.
In the early 50s a new phase of music called Rock-n-roll was discovered and everyone was suddenly "All Shook Up." However, Doo wop was already on the scene with various groups serenading under the streetlights for all to see----and hear. And what a magnificent sound it was.

Doo wop, developed in the 1940s, is music from the founding fathers achieving mainstream popularity in the 1950s and early 60s with R&B vocal harmony such as Cleve Duncan and the Penguins bringing back those memories of their anthem, "Earth Angel." This 1954 classic was one of the very first of the true ultra-romantic ballads that struck the nerve of teens all across America. 

You had some up-tempo dance records like the Silhouettes "Get A Job," the "Solitaires" "Walking the Dog" and the Del Vikings' "Come Go With Me," all from the mid 50s. At the other end of the spectrum I remember my first girl friend and dancing to Hal Miller and The Rays serenading about two "Silhouettes" on the shade.

And how about Pookie Hudson and the Spaniels saying "Goodnight Sweetheart Goodnight" at three o'clock in the morning; the Mello-Kings crooning "Tonite, Tonite"; and of course, the great Fred Parris along with the Five Satins singing the all time number one doo wop anthem from 1956, "In The Still of The Nite." Every time I hear a doo wop record, I'm brought instantly back to those moments in time.
In 2014 I was fortunate to spend a few of those moments in time talking via phone to Vinny Mazzetta, the saxophone player on that original 1956 song.  Tom Sokira, the audio engineer and co-producer on the song contacted me in late 2018 with the sad news of Vinny's passing.
Several months earlier Tom was kind enough to share information with me about that great song, "In The Still of The Night." The Doo wop artists and groups are slowly fading into the sunset but their music and our memories will live on.

---
Vinyl Record Memories
In The Corner of My Mind Stands A Jukebox.
I've been asked several times over the years if the stories I write are true. Indeed, many of my stories are written about where I was or what I was doing at the time. Kind of like the Columbo detective show---I dust the cobwebs from my memory, step back in time, place myself at the scene and decide if my memories of a particular song will make an interesting page that others might enjoy reading . The first verse to the song, Jukebox In My Mind, is sorta the way I break it all down.

In the corner of my mind stands a jukebox
It's playing all my favorite memories
One by one they take me back
To the days when you were mine
And I can't stop this jukebox in my mind  

And, so it goes....In the corner of my mind stands a jukebox. When I write a story, I break down the fourth line "To the days when you were mine," to include not only a girl but my original car, my friends, cool cruizin' spots when I first heard a song, etc. It's the fond memories that helps me to pull it all together.  The facts surrounding the song requires more detail and research; who was the songwriter, the background players, (many were famous session players).

An immediate example would be, The Last Cowboy Song written by Ron Peterson, who is featured in this July newsletter. I did not know Ron, but I loved the song lyrics. If you read the story you can see how I connect his lyrics to items I have collected over the years. I was able to blend items I owned with his lyrics and write facts about the song. Not really that difficult when you also have friends to help.

My DJ buddy, Ned Ward, often plays songs I  connect with my past and with his added details it's easy to write a page. My friend, Randy McNutt, author and record producer from my hometown in southern Ohio, pitched in and contributed immensely to my Soul Serenade page, now ranked #1 on google using the keyword, best Soul Serenade cover song. Bill Moore, my first newsletter subscriber nearly ten years ago, often gives me ideas for song pages and stories. The Don & Juan song, What's Your Name, is another example.

But it is my close friends from our old Hamilton, Ohio neighborhood, Seth Carter, Gary Ritchie, Johnny Wells, Butch Haile, and Skip Saylor that provide me with endless memories that make senior life a lot more enjoyable as we still maintain contact well over a half century later.  

You might like these stories.
I spent many nights alone with Dolly Parton, but who would believe it...so I wrote a story about it. Read more....
The girl I left behind. Many facts fall into place as I re-discovered this original song that left me swimming in a sea of nostalgia. Read more...

Cruizin' the drive-in restaurants where guys with duck-tails met gals with pony-tails. Burgers and Fries and Cherry Pies in a world we used to know...

I hope you find the time to visit my other stories about growing up in the 50s, 60s and 70s. You can start here.... 
---
The 70s, Part 10 - End of The Decade.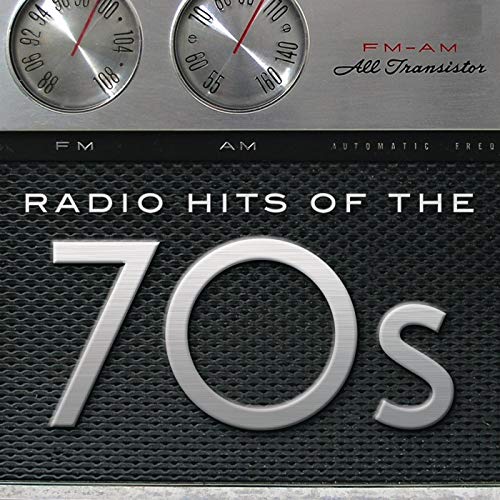 The Seventies series comes to an end with Part 10, and the final two years, 1978-1979 of this very special musical decade. 
American Hot Wax, another nod to the 50s, debuts in theaters in March, 1978 and the movie version of Grease opens in June of the same year. Also in June, 1978 megaflop movie, Sgt Pepper's Lonely Hearts Club Band is released. However, the film's soundtrack goes platinum.
Nickelodeon Cable network premiers in April, 1979 and in June of the same year, Chuck Berry performs at the White House; a week later, he appears in court on charges of tax evasion...mmmm.

---
End of The Decade | 1978-1979 Top Songs:

"I Love The Nightlife" (7/78, Pop #5, R&B #31) Alicia Bridges co-wrote this warm and endearing song considered one of the best ever written about the disco phenomenon.
The single most striking feature is Bridges exotic pronunciation of the word action (something like "actshown!"). Let's root for her to make it as a director, just so she can say that word every day.

---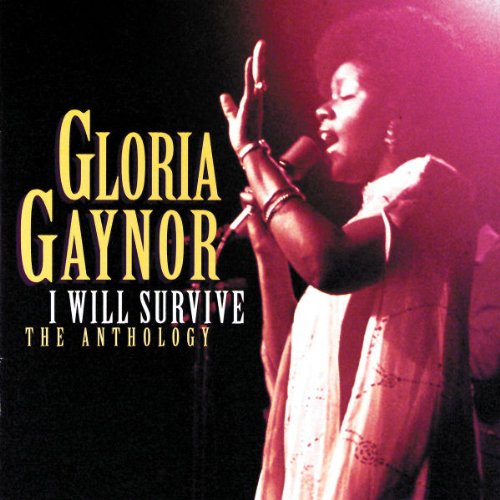 "I Will Survive" (12/78, Pop #1, R&B #4) Gloria Gaynor's song is conventional, Euro style cabaret pop, but in 1979 it became an inspiring anthem and was originally on the B-side of her recording.
DJ's flipped the record over giving Gaynor a signature song. The song went platinum, topped the pop and dance charts, and won the first (and only) Grammy ever awarded for Best Disco Recording.

---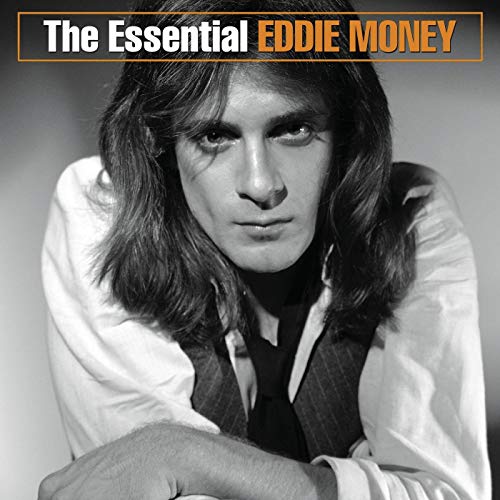 "Baby Hold On," Eddie Money (2/78, Pop #1) A former trainee with the NYPD, Eddie traded in his badge for a double-platinum debut album in 1978.
The first single from the album was the sensuous "Baby Hold On," which includes the line "whatever will be, will be." When the song made the top 20, Money heard from the writers of Doris Day's 1956 smash, "whatever will be, will be ("Que Sera, Sera)." And they weren't calling just to congratulate him on his success.

---
We Are Family - Sister Sledge (4/79, Pop #2, R&B #1) Chic masterminds ("Le Freak") Nile Rodgers and Bernard Edwards wrote the song for Sister Sledge after their first meeting with the sister act.
Kathy Sledge sang lead on the song, which topped the R&B and dance charts in 1979 and became the rallying cry of that year's World Series champions, the Pittsburgh Pirates.

---
Who Coined The Phrase
Rock 'n' Roll?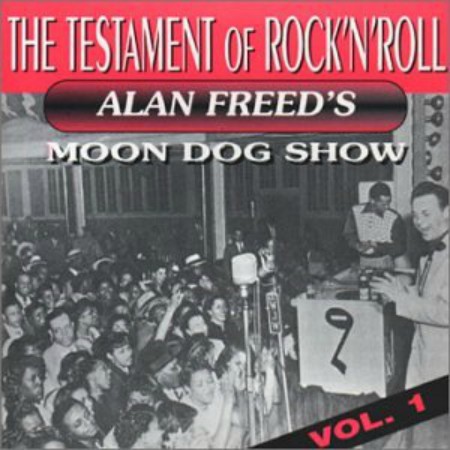 Back in July of 1951, when the voice of Alan "Moondog" Freed first came over the airwaves of WJW radio in Cleveland, Ohio, there was still a huge divide between black and white music.
Alan Freed changed all that. He was an early champion of rock and roll who worked for desegregation by presenting black artists to white audiences.

Less than a year after he started at WJW, he hosted the "Moondog" Coronation Ball" at the Cleveland Arena. To Freed's shock ---and everyone else's----more than twenty thousand fans, most of them black, crashed through the doors to get in the arena that night. Many consider that to be the first rock concert ever...

Credit for coining the phrase "rock 'n' roll" often goes to Freed, but he didn't invent it so much as adopt it. "Rock and Roll" was a black slang term from back in the 1920's, a more fitting term might be a reference to a "roll in the hay" so to speak. It then took on broader connotations based on how gospel music would literally make people move----they'd be rockin' and rollin'. Freed rediscovered the slang and used it to describe the new music.
Freed's name became synonymous with rock 'n' roll, and he was the first major personality to be identified with the music through radio, television and movies.  He started his own record label, signed artists and promoted concerts.

Freed got caught up in it cogs. There were some negative influences in the growing music industry, and some believe Freed took bad advice from some of the people around him. He paid a heavy price both professionally and personally.
It was a sad ending to a great career, and in 1965 he passed away from kidney failure and liver cirrhosis at age 42. Alan Freed's career did not end as nobly as it began, but he bridged a gap that changed pop music forever. Without him, doo wop may never have crossed over and reached the masses. Source; Doo Wop by "Cousin Brucie" Morrow.

---
What's Next?
I will be out of touch for a few weeks in August as my wife has decided to visit her three sisters and elected me as the driver. There is a possibility of no newsletter in August....maybe, maybe not. We will see how much time she gives me.

---
---
Do you have questions, comments or suggestions? 
If you have any favorite vinyl record topics you'd like to see on this site, please click here and enter your information in the contact form. I would love to hear from you.
All the best,
Danny Lee Sandrik
Vinyl Record Memories

---