Vinyl Record Lovers Newsletter.
Welcome to my monthly Newsletter. Thank you for subscribing.

The golden age of vinyl records and all things retro are the highlights of my Newsletter. Writing stories about my vinyl record memories with content from my collection is my way of sharing memories and keeping the oldies alive.

I do appreciate your valuable time reading my newsletter.

Issue #107 - January, 2022.
---
In This Issue:
Ned Ward's Country Doo Wop Show.
Country Doo Wop Spotlight Song.
Remembering Ronnie Spector & "Be My Baby."

Doo Wop Legend Fred Parris Has Died.
Forgotten Oldies Classics - Back To The Fifties - A Trip Down Memory Lane.

Best Cover Songs. A Hot Remake of This 1962 #1 Song.
Can You Believe It...Elvis Turns 87!

---
Vinyl Record Memories and
The Original Country Doo Wop Show.
---
Each month we give a little shout-out to our favorite radio program, Ned Ward's Country Doo-Wop show. Our friend, Ned, along with producer, Mr. Barney, airs the show from out Oregon way and if you tune in you just might hear Ned talk a little about Vinyl Record Memories. Listen in Monday thru Saturday from 1pm to 3pm, all times Pacific, on KNCP Newberry Mix 107.3 FM.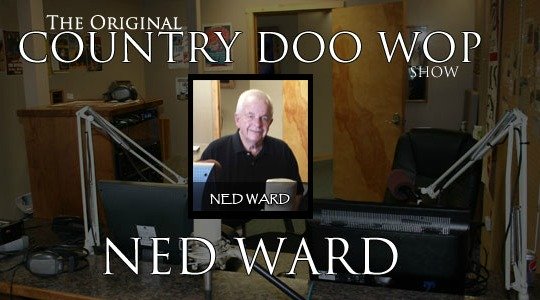 Let's get started...

---
Country Doo-Wop Spotlight Song.
---
Our Country Doo-Wop Spotlight Song for this month highlights two fifties-sixties icons who died this month within one day of each other. My friend, Ned Ward, plays both records on his daily show so we wanted to give special attention to each song in memory of Ronnie Spector of "Be My Baby" fame, and Fred Parris, the author and lead singer on the classic doo wop great, "In The Still of The Night."   

---
Ronnie Spector - "Be My Baby"

Ronnie Spector, the cat-eyed, bee-hived rock 'n' roll siren who sang such 1960s hits as "Be My Baby," "Baby I Love You" and "Walking in the Rain" as the leader of the girl group the Ronettes, has died.

The lead singer of the 1963 smash, "Be My Baby," was born Veronica Bennett in New York City on August 10, 1943. In her teens, she formed the Ronettes with her older sister, Estelle, and her cousin, Nedra Talley. Phil Spector signed them to his own label in 1963 and they soon released several hits including their biggest hit, "Be My Baby."

The Ronettes' sexy look and powerful voices — plus songwriting and producing help from Phil Spector — turned them into one of the premier acts of the girl-group era. They began singing and dancing in clubs as Ronnie and the Relatives, becoming noteworthy for their liberal use of eyeliner and mascara. "The louder they applauded, the more mascara we put on the next time," she wrote in her memoir.

"Nothing excites me more than just being onstage, having fun and flirting and winking to the guys and stuff like that," she told People magazine in 2017. "I just have so much fun. It's just the best feeling when I go out and they say, "Ladies and gentlemen…" —my heart stops for a minute—"…Ronnie Spector and the Ronettes! "Then I just go out there and the crowd reacts the way they react and I can go on singing forever." Nearly 60 years later this is the song that started it all for Ronnie Spector and the Ronnettes. Ronnie Spector died on January 12, 2022, at age 78.
---
Doo-Wop Legend Fred Parris Has Died.
Our friend, Tom Sokira, producer and audio engineer on the 1956 classic, "In The Still of The Night," contacted me with the sad news that Connecticut doo-wop legend Fred Parris has died.

Fred Parris formed The Five Satins in 1954 in New Haven, Connecticut and soon recorded what would become the group's signature song, "In The Still of the Night," with members Al Denby, Ed Martin, Jim Freeman and Nat Mosley.

Original Ember Records #1005. The doo-wop classic sold over a million records and defined the doo-wop genre. It's had staying power —  the only song to chart on Billboard's Hot 100 three separate times (1956, 1960, 1961), by the same artist with the same version each time.

Fred Parris, the founder and longtime leader of the '50s vocal group, and writer of their most memorable song, died on January 13, 2022. Fred Parris was 85. Read the Five Satins story here...

---
Back To The Fifties
A Trip Down Memory Lane!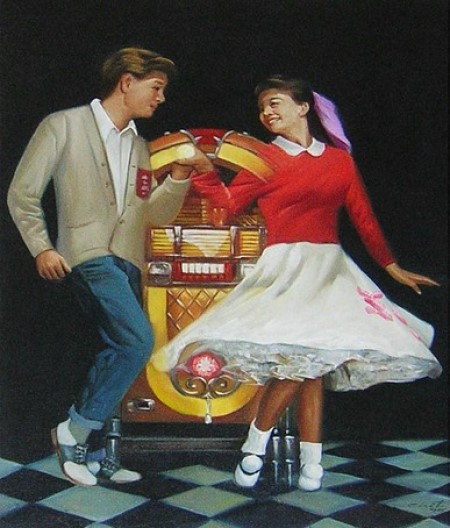 Come with me and let's take a trip with Bowzer down memory lane to that special place on your radio dial that transcends to your own personal jukebox. It will seem like yesterday that you were snuggling up with someone to the Fred Parris penned classic, "In The Still of The Night,"....singing along with Dion & the Belmonts to "A Teenager In Love"...and slow dancing to "Twilight time" by The Platters.

Who could forget the turbulence of the teen years while playing "16 Candles" by The Crests....the bravery of the troops as the Shirelles' "Soldier Boy" is selected on the jukebox...the sheer pleasure of cutting loose to the grooves laid down by Ritchie Valens on "La Bamba"? Come with me and relive the times, the music, the golden age of vinyl records....You're gonna love this memory filled trip back to the fifties.

---
Best Cover Songs 

(Where the best version isn't always the first version.)
We've all been there. You hear a song, take it to heart and love it as your very own. And then comes the day you learn this special song you adore is actually something else, a remake or cover of the original recording. I've come to realize that some songs do turn out better with a different artist and new arrangement, and have many examples to showcase on the Best Cover Songs pages where you can judge for yourself.

For all our male "senior" visitors, grab a cold one (and your blood pressure medicine) and watch as Kylie Minogue performs this classic remake of the original hit single by Little Eva from 1962. Be sure to tell your friends to visit our January newsletter special edition so they too can test out their heart strength. For my two cents; Kylie is a fabulous talent and great eye-candy, but nothing beats the #1 Little Eva original from 1962. Read our Locomotion story here.

---
Happy Birthday Elvis!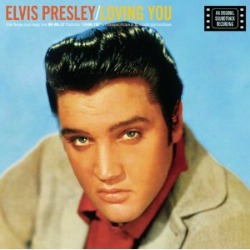 From his rise to fame in the 1950's, to his death at the age of 42 in 1977, through to the present-day; the world is still fascinated by everything that is Elvis.
On January 8th, 2022, Elvis would have turned 87 years old. For this reason, we look back on our two favorite Elvis movies from 1957 with our "Elvis Presley Birthday Special."

The movie Loving You opened nationwide on July 9, 1957, and was a box office success. Composed by Jerry Leiber and Mike Stoller, Presley's single "(Let Me Be Your) Teddy Bear", backed with "Loving You", was certified platinum by the Recording Industry Association of America.

The song topped the pop charts on July 8, 1957, the day before the movie's release, where it stayed for seven weeks.

The songwriters took advantage of Elvis's accidental reputation as a teddy-bear lover after a false rumor of his penchant for the stuffed animals spread to his fans, who promptly flooded him with hordes of cuddly pals. The day after Christmas, he donated the collection of thousands to the National Foundation for Infantile Paralysis.

Aside from dominating the pop charts, this also topped the R&B Best Sellers List and the country charts.

---
Elvis Defines Cool - Jailhouse Rock 1957.
Jailhouse Rock premiered in Memphis, Tennessee, on October 17, 1957, and was released nationwide on November 8, 1957.

The dance sequence, choreographed by Alex Romero, drew applause from Gene Kelly, who just so happened to be visiting the set, and  is often cited as "Presley's greatest moment on screen".

AFI's list of the top 100 songs in American cinema has "Jailhouse Rock" listed at number twenty-one. Read our Jailhouse Rock story here...

---
Ever thought of having your own website? I built Vinyl Record Memories "from scratch" with SoloBuildIt! Click below to find out more....

What's Next?
---
February will continue the "Rock'n'Roll Timeline" with special dates from the year 1957.
Another Classic Framed Album Cover Art from Vinyl Record Memories.
---