Vinyl Record Lovers Newsletter.

Welcome to my monthly Newsletter. Thank you for subscribing.

The golden age of vinyl records and all things retro are the highlights of my Newsletter. Writing stories about my vinyl record memories with content from my collection is my way of sharing memories and keeping the oldies alive.

I do appreciate your valuable time reading my newsletter.

Issue #106 - December, 2021.

---
In This Issue:
Ned Ward's Country Doo Wop Show.
Country Doo Wop Spotlight Song.
Best Selling Christmas Album of All Time.
Forgotten Oldies Classics - "The End" from 1958.
Framed Album Cover Art of The Month.
Only One Monkee Left From 1966 Band.

---
Vinyl Record Memories and
The Original Country Doo Wop Show.
---
Each month I give a little shout-out to my favorite radio program, Ned Ward's Country Doo-Wop show. My friend, Ned, airs his show from out Oregon way and if you tune in you just might hear Ned talk a little about Vinyl Record Memories. Listen in Monday thru Saturday from 1pm to 3pm, all times Pacific, on KNCP Newberry Mix 107.3 FM.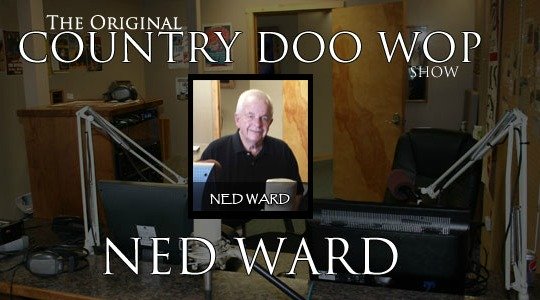 Let's get started...
---
Nothing evokes the memories of Christmases past like music. It captures the warmth of family and friends reunited for a few days at least. It gladdens the heart with familiar melodies, and lifts the spirits with its timeless message of peace, love, and goodwill toward all. Here's a couple of my favorites I'd like to share with you.
---
Country Doo-Wop Spotlight Song.

(All I Want For Christmas Is You)
---
Its been nearly 30 years since I first discovered, "All I Want For Christmas is You." It's a favorite played regularly during the holiday's each year on Ned Ward's Country Doo Wop show.

We all have our favorite Christmas songs, among mine are, Brenda Lee's "Rockin' Around The Christmas Tree," and Bobby Helms, "Jingle Bell Rock." But from the moment this song began to play I was overwhelmed with nostalgia.
The song remains at the top of my list of favorites. As I recall, the DJ introduced the group as, Vince Vance and The Valiants, with Lisa Layne on lead vocals, and my initial thought was this song must be from the late 50s or early 60s, and somehow I missed it the first time around.

To my surprise the song was actually released in September, 1989. Others have covered it, but I have yet to hear a better version. For all the oldies visitors, please enjoy this special video I put together just for you. I added Elvis and 50s teen idol, Fabian to give Lisa and the ladies someone to wish for. For the guys, we have Christmas gifts for our lady friend in this video that will keep us wishing, "All I Want For Christmas Is You." Enjoy...

---
Best Selling Christmas Album
---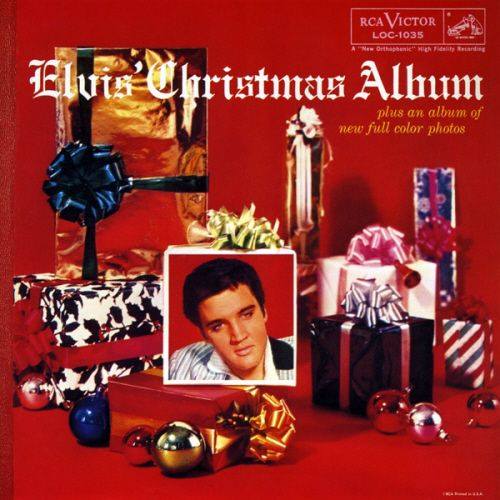 Recorded in 1957, Elvis' first album of Christmas songs helped to establish him as the king of light entertainment as well as rock 'n roll. Despite causing an uproar on its release (Irvin Berlin, the composer of "White Christmas" led a campaign to stop Elvis' version being played on radio), the album hit Number One on the Billboard chart and continued to sell in large numbers each Christmas.
It became Elvis' first diamond certified (signifying 10 million units sold) album in the USA, and the best selling Christmas album of all-time with sales in excess of 20 million copies.

Watch the video below as it appears as though country singer Martina McBride travels back to the 1968 Elvis TV special and performs this Blue Christmas duet with Elvis.  After watching the video and you are curious to see how it was done just grab some memory dust and follow this link.

---
Betcha Didn't Know!
---
First appearing on the 1957 Elvis Christmas Album titled, "Blue Christmas," this is Elvis' best known and best loved Christmas song.

Promo copies of the single 45rpm as shown here were sent to radio stations in 1957.

It would be nice to find a copy of that rare 45 record under your tree this Christmas. It's worth up to $3,000.00.

---
---
Forgotten Oldies Classics.
From 1958 - "The End"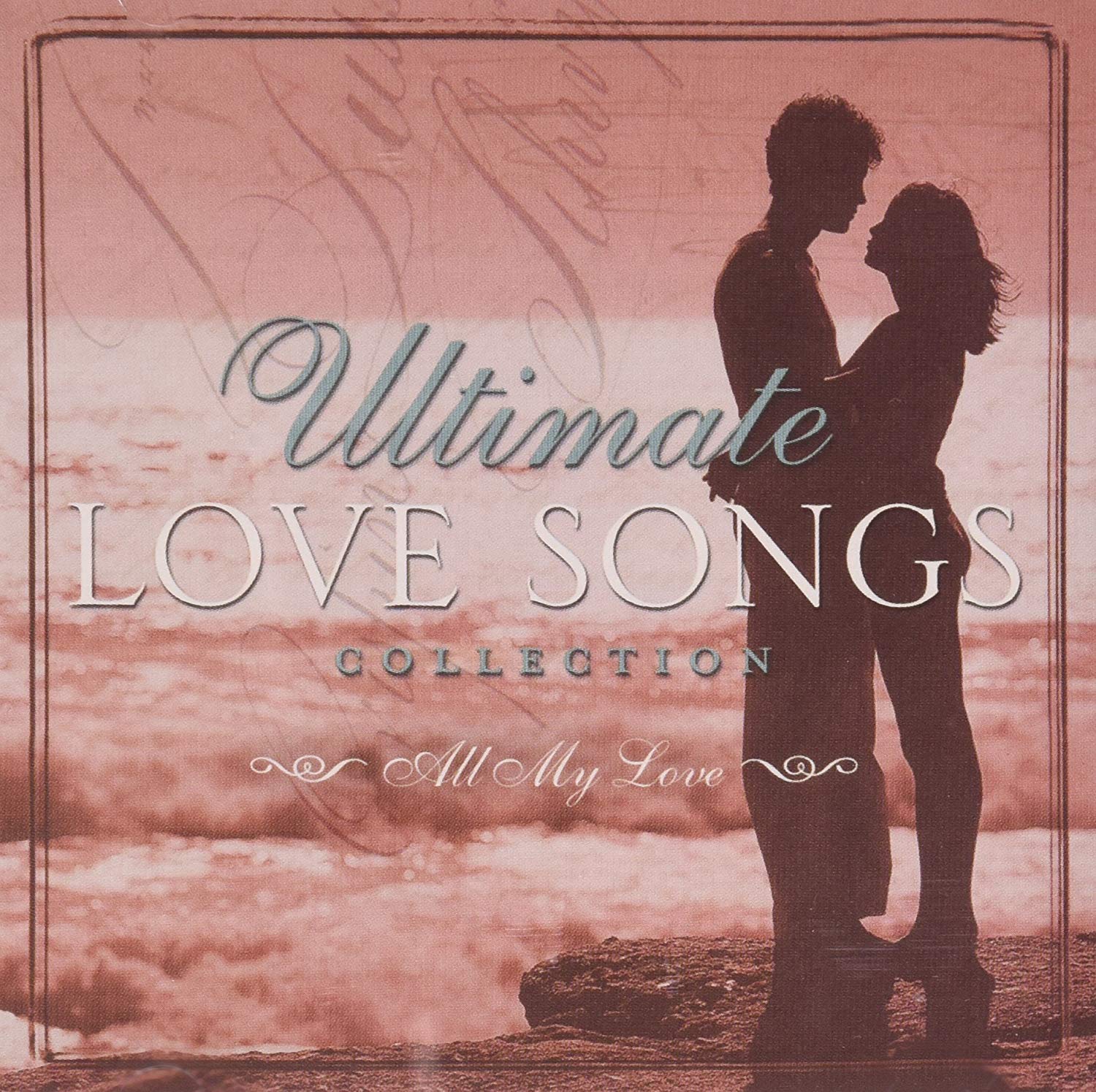 Another beautiful classic ballad from the fifties you rarely hear played on the radio. "The End" was a #7 song in 1958 and more than 60 years later it is sad the song still does not appear on any best love song lists viewed by vinyl record memories. This perfect online review said it best about this Earl Grant classic;

"There are songs which will remain unheard within the memories of the masses during their lifetime. Then there are those songs that are so simple, so clear, so melodic in structure, and most important, their lyrical content. To the very few that remember these kinds of songs, our lives are blessed, for each of us will include Earl Grant's ('Til) The End (of Time) in the list of 'My all-time favorites'. My only wish is that it would have gotten more exposure over the years. Better yet, that it would be included in some soundtrack in the future. It remains one of those songs you simply cannot hear enough." (source Ed Weichsler) Read the sad ending to the Earl Grant story here...

Framed Album Cover Art of The Month
---
Start off the new year with a toast from vinyl record memories to all of you with this album cover art of the month titled, Rose Colored Glasses.
When writing about music, especially music that was recorded before you were born, you only have the luxury of listening as an outsider. It is the Album Cover Artwork that will be a constant reminder how good the music inside really is.
Beautiful artwork on memorable album covers and sleeves are a sign of our life and times. For music fans the covers are the expression of a period, of a particular time in their lives.
Between the mid-1960s and the late 1970s, the long-playing record allowed popular music to become an art form and changed popular music for ever.
This is the 1978 debut album by country music artist John Conlee. It was released on ABC Records, and was his only disc for the label; he would move to MCA Records the next year.
John Conlee has a great voice and one of the saddest in country music making his songs sound more real than others. The charted songs on this LP include, Rose Colored Glasses #5, Lady Lay Down #1, and Backside of Thirty also a #1 hit for Conlee.

---
Hey Hey We're The Monkees.

---
There is only one Monkee left as we lost Michael Nesmith on December 10, 2021. Davy Jones died Feb 29, 2012 and Peter Tork, Feb 21, 2019.

The Monkees first emerged in the summer of 1966. They debuted on NBC in the fall of 1966 and was an immediate hit in the ratings, while "Last Train to Clarksville," the group's first single, had become a number one hit a few weeks earlier.

They were talented singers, musicians, and songwriters who made a handful of the finest pop singles of their day (as well as a few first-rate albums) and delivered exciting, entertaining live shows.

---
Mike Nesmith, Davy Jones, Micky Dolenz and Peter Tork
Michael Nesmith was the most talented of the Monkees. After the group broke up in 1970, he moved on to a long and creative career, not only as a musician but as a writer, producer and director of films, author of several books, head of a media arts company and creator of a music video format that led to the creation of MTV. Michael Newmith was 78.

---
Ever thought of having your own website? I built Vinyl Record Memories "from scratch" with SoloBuildIt! Click below to find out more....

What's Next?
---
January will continue the "Rock'n'Roll Timeline" with special dates from the year 1957.
Two of our favorite Elvis movies were both released the same year, 1957. Great videos capture Elvis at his best.
Another Classic Framed Album Cover Art from Vinyl Record Memories.

---