Vinyl Record Lovers Newsletter.
Welcome to my monthly Newsletter. Thank you for subscribing. 
The golden age of vinyl records and all things retro are the highlights of my Newsletter. Writing stories about my vinyl record memories with content from my collection is my way of sharing memories and keeping the oldies alive.
I do appreciate your valuable time reading my newsletter.
Issue #101 - August, 2021.
---
In This Issue:
A Texas Blues-Rock Legend Has Died.
45rpm  Cover Art of The Month.

Country Doo Wop Spotlight Song.
Johnny Cash's Only Top Ten Single on The Billboard Hot 100 Chart.

Forgotten Country Classics - Roy Head.

Jacket Madness - Album Art From The 1950s Thru The 70s And Beyond.
Cover Song of The Month - Johnny Rivers.

Greatest Albums of The 50s - 1958 Sam Cooke album from "Keen" records.
---
ZZ Top Bassist Dusty Hill Dead At 72.

---
ZZ Top bassist Dusty Hill, who played with the Texas blues-rock trio for over 50 years, died Tuesday, July 27th at age 72.
"We are saddened by the news today that our Compadre, Dusty Hill, has passed away in his sleep at home in Houston, Texas," surviving members Billy Gibbons and Frank Beard said in a statement. "We, along with legions of ZZ Top fans around the world, will miss your steadfast presence, your good nature, and enduring commitment to providing that monumental bottom to the 'Top'. We will forever be connected to that Blues Shuffle in C. You will be missed greatly, amigo."

---
45rpm Cover Art of The Month
ZZ Top - 1983 Legs 45rpm picture sleeve.
---
This 45 Picture sleeve was a feature in the Vinyl Record Memories newsletter two years ago. It is an original 45rpm picture sleeve. I believe many loyal ZZ Top fans would appreciate a second round for their beloved bassist, Dusty Hill.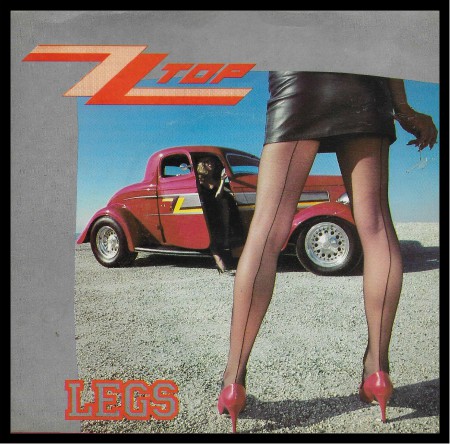 This 45rpm record of "Legs," has been part of my collection for more than 35 years. It is a song performed by the band ZZ Top from their 1983 album Eliminator and released as a single in the US in 1984. "Legs" reached number eight on the Billboard Hot 100 in the United States. Read the original 2019 ZZ Top article.

---
Vinyl Record Memories and
The Original Country Doo Wop Show.
---
Each month I give a little shout-out to my favorite radio program, Ned Ward's Country Doo-Wop show. My friend, Ned, airs his show from out Oregon way and if you tune in you just might hear Ned talk a little about Vinyl Record Memories.
Ned plays all my favorites and I know he will have some of your favorites too. Ned turns music into memories playing yesterday's country favorites and the classic hits of the 50's and 60's Doo Wop style. Listen in Monday thru Saturday from 1pm to 3pm, all times Pacific, on KNCP Newberry Mix 107.3 FM.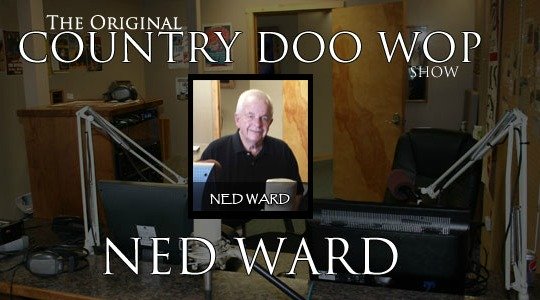 Let's get started...

---
Country Doo-Wop Spotlight Song.
---
Our Spotlight Song for this month returns to 1969 and San Quentin prison when the world was introduced to "A Boy Named Sue." The Johnny Cash version that is.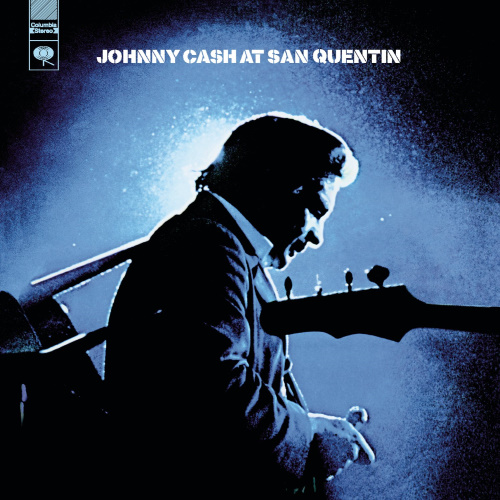 Writer Shel Silverstein had performed the song informally for Cash and some friends, and it was Cash's great love, June Carter Cash, his then new wife, who suggested he bring the song along to the prison. During the San Quentin event Cash can be seen referring to a paper during "A Boy Named Sue" since he didn't really know the words.
The album, an immortal vinyl one, also includes many now classic Cash songs: "Wanted Man", written by Bob Dylan specifically for this show, and "San Quentin," which he wrote just before the concert, and performed twice, closing the show with it as an encore requested by the inmates, who surely loved the lines.
It was supposedly the film crew which prompted Johnny Cash's ever-famous middle finger photo. Apparently, they were blocking Cash's view of the audience and wouldn't move out of the way. 
The live San Quentin version of the song became Cash's biggest hit on the Billboard Hot 100 chart and his only top ten single there, spending three weeks at No. 2 in 1969, held out of the top spot by "Honky Tonk Women" by The Rolling Stones.
The song did top the charts on both the Billboard Hot Country songs and Easy Listening charts the same year and was certified Gold on August 14, 1969, by the RIAA. Enjoy this Johnny Cash classic, "A Boy Named Sue."

---
Forgotten Country Classics

(The Door I Used To Close)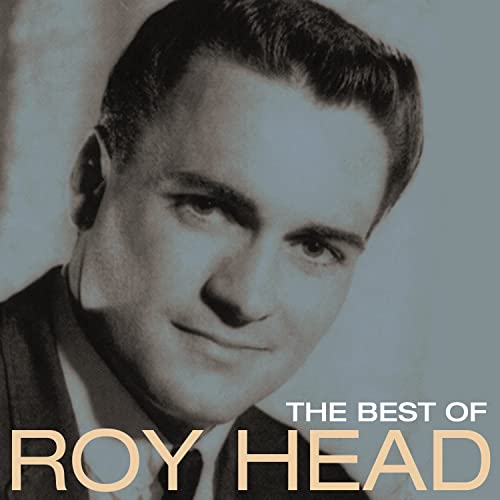 ---
What prompted Texan Roy Head to make the switch to country during the mid to late '70s? Head was first heard nationally after being discovered by famed swamp-pop producer Huey Meaux. His first big song, "Treat Her Right" in 1965 was a major factor in bringing gut bucket soul music into the mainstream, reaching #2 on both the pop and R&B charts and only kept from being the most popular song in the land by the reign of the Beatles' "Yesterday."

Head later pursued a successful country career in the '70s and '80s. I discovered Roy Head in 1976 after I heard "The Door I Used To Close" on a Cincinnati radio station. Two of my favorites by Head are still in my collection, "The Door I Used To Close" released in 1976 and "Come to Me"  from 1977.
Both recordings should have made it into the top ten, and in my opinion, were number one songs. You decide...I'll play Roy's 1976 Forgotten Country Classic this month and "Come to Me" in the September Newsletter issue, with some added information about the producer on the song. 

Jacket Madness -  Album cover art from the 1950s thru the 70s and beyond.

---
You've been hearing this over and over for years. Vinyl's back in style. For many of us vinyl has never gone out of style and with some of the most iconic record sleeves from the 50s thru the 70s and beyond, many of us still believe it remains the biggest and best music format ever.
From their earliest days, LP covers have been objects of art and fascination. In our increasingly digital world, audiophiles know that the real recording is on vinyl.
Beautiful artwork on memorable album covers and sleeves are a sign of our life and times. For music fans the covers are the expression of a period, of a particular time in their lives. Many album covers have become as famous as the music they stand for....addressing such issues as love, life, death, and fashion. You can view two of my Framed Album Cover Art LP's in the Johnny Rivers video below.

---
Best Cover Songs - Where the best version isn't always the first version.
---
We've all been there. You hear a song, take it to heart and love it as your very own. And then comes the day you learn this special song you adore is actually something else, a remake or cover of the original recording.
I've come to realize that some songs do turn out better with a different artist and new arrangement, and have provided many examples on the Best Cover Songs pages for you to decide.

Johnny Rivers was asked to open the Whisky a Go Go nightclub in Los Angeles starting January 15, 1964 and a short time later recorded his first "Johnny Rivers at the Whisky a Go Go" album. This would be the first of five albums that Rivers would record live at the nightclub.
The album reached #13 on Billboard's Pop Albums chart, and became Johnny's first gold album. The album also gave Rivers his very first big hit, a cover version of Chuck Berry's 1959 hit "Memphis". Rivers's version went to #2 on Billboard's Pop Singles chart in the summer of 1964, and stayed there for twelve weeks. It was his first gold single.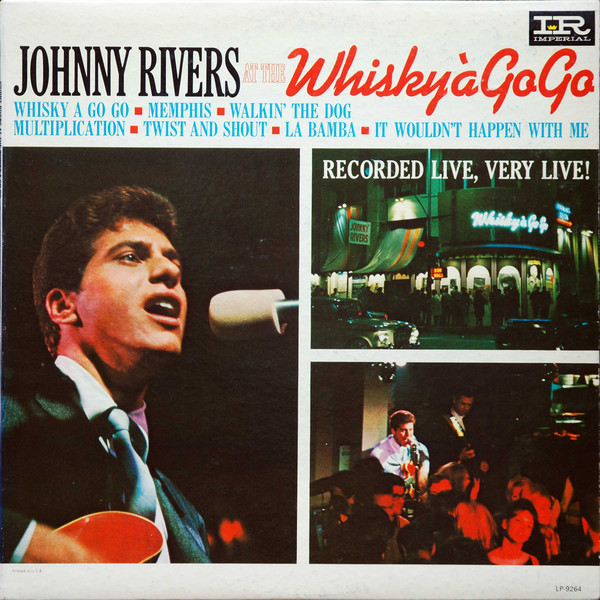 The Album below titled "Here We a Go Go Again" was purchased new in 1966 and the song "High Heel Sneakers" is featured in the following video along with the lead song "Memphis" from Johnny's first live album, the album shown above. The Framed Album Cover Art I have in my collection can be viewed in the video below.
Put your headphones on, crank it up and enjoy both songs from these two live albums.
Greatest Albums of The 50s.

You Send Me, Sam Cook (Keen Records, 1958)
---
From radio and jukebox hits of early dawn to the rock-n-roll LP classics that brought music to the masses. Let's look back on another original LP from 1958 with the Sam Cook album from Keen Records.
Sam Cooke was an incredible R&B singer whose life was cut short in 1964 by a gunshot wound from a motel manager in Los Angeles during an argument. He was only 33 years old.

The story begins with Cooke's timeless 1957 LP debut for "Keen Records." Only 26, Samuel Cook (he added the 'e') launched the label with a genuine sensation, the sublime "You Send Me" – a song which some say started what we now affectionately call Soul Music. It topped the Pop and R&B charts in the States selling 2-million copies in the process.

Tracks 1 to 13 are his second album "Sam Cooke," but also known as "Songs By Sam Cooke," released January 1958 in the USA on Keen A-2001, and March 1958 in the UK on H.M.V. CLP 1261. Both were presented in mono, as originally recorded and released, produced by Bumps Blackwell and include his big hit, "You Send Me."

The smooth richness of his vocals recorded at a time when there was no remixing, re-dubbing, just the quality and pureness of that golden voice.
 
You Send Me, Only Sixteen, (I love you) For Sentimental Reasons, Everybody Loves to Cha Cha Cha, Cupid, Chain Gang, and Twistin' The Night Away, are just a few of our Sam Cooke favorites.

Be prepared for the nostalgic journey Cooke's music will take you, while remembering High school dances, Juke boxes, and cruising around town. 

---
Ever thought of having your own website? I built Vinyl Record Memories "from scratch" with SoloBuildIt! Click below to find out more....

What's Next?
---
Forgotten Country Classics - A second look at Roy Head and this seldom played song from 1977.
September issue will begin A "Rock'n'Roll Timeline" with special dates beginning with 1949 thru 1953.

---
Return to Newsletter Main Page.
Back Issues of Newsletters Are Located Here.
Home Page.