Vinyl Record Lovers Newsletter
Welcome to my monthly Newsletter. Thank you for subscribing. 
The golden age of vinyl records and all things retro are the highlights of my Newsletter.

Writing stories based on my vinyl record collection is my way of sharing memories and keeping the oldies alive.
I do appreciate the time you take to read my newsletter.
Issue #075 - May 25, 2019
---
In This Issue:
Memorial Day - Monday May 27 & 2019 Marks 75th Anniversary of D-Day.

Betcha Didn't Know - Three Golden Eras

The 70s Series, Part 8 - Songs and Events from the year 1976.
Album Cover Art of The Month - An Original 45rpm Classic

High Dollar Vinyl - Part 4

---
Flags for My Daddy
Remembering Our Fallen Heroes.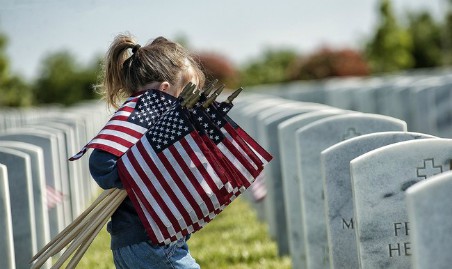 Memorial Day (this Monday, May 27) honors Americans who died while defending the nation and its values. It's a day that allows us to remember our fallen heroes who put service before self. Memorial Day is a United States federal holiday formerly known as Decoration Day. First enacted to honor Union and Confederate soldiers following the American Civil War, it was extended after World War I to honor Americans who have died in all wars.

We invite you to honor the fallen this Memorial Day at a VA National Cemetery. Each cemetery and community will add their own special touch of patriotism and "thanks" during the events. Find a Memorial Day ceremony near you, 120+ VA National Cemetery events across the country. (opens in new window)
D-Day is observed in the U.S. in memory of the Normandy landings in France on June 6, 1944, in which American soldiers and other Allied forces fought to end World War II in Europe.

---
What's New

The Buddy Holly Story is complete with a nice photo of the original Norman Petty Studios in Clovis, New Mexico where Holly and other great Rock-n-Roll artists first recorded.  I've added two great video scenes from the movie, the roller-rink and Buddy at the Apollo. Gary Busey deserved an Oscar for his amazing performance in the movie. 

The marriage of Jessi Colter and Waylon Jennings is one of the best love stories in country music. Their story and last duet together, "Storms Never Last" reveals how Jessi  drifted from the church as a young woman, returned to her faith and found in it a source of strength in the turmoil of living with Waylon.
The recent updated page titled "Why Do I Love You So" delivers a great 1965 reissue and video of this 1960 Johnny Tillotson song.  My opinion; It's better than the original version and the video is really well done.
===================================
The Drifters are a long-lasting American doo-wop and R&B/soul vocal group. There were three golden eras of the Drifters; the early 1950s, the 1960s, and the early 1970s (post-Atlantic period). I'll share with you their most celebrated hits and lead singers.
===================================
The year 1976...former porn star Andrea True topped the dance chart with her R-rated disco hit, "More, More, More (Pt.1) while Afternoon Delight, known for its close harmony and sexually suggestive wordplay, became a #1 hit song that same year.
===================================
Album Cover Art - I couldn't resist to share this classic 80s record with a nice 45rpm picture sleeve I've had in my collection for nearly 35 years.  The hot-rodders will love it and it is one of the songs that put MTV on fire as three models strutted around showing off their "Legs."
===================================
Tom Port returns with the fourth in a series of his high dollar Better-Records. This month he talks about a CHANGE for the better and Training Your Ears.
===================================
Let's get started...
---
Betcha Didn't Know...
The Drifters - The Golden Eras
The Drifters are a long-lasting American doo-wop and R&B/soul vocal group. There were three golden eras of the Drifters; the early 1950s, the 1960s, and the early 1970s (post-Atlantic period).

From these, the first Drifters, formed by Clyde McPhatter, was inducted into the Vocal Group Hall of Fame as "The Drifters". The second Drifters, featuring Ben E. King, was separately inducted into the Vocal Group Hall of Fame as "Ben E. King and the Drifters".
In their induction, the Rock and Roll Hall of Fame selected four members from the first Drifters, two from the second Drifters, and one from the post-Atlantic Drifters.

For some who may not be aware of these timeless classics, here is a by-the-numbers, chronological collection that hits all the commercial highlights of the Drifters' (1959-1964) Golden Era, after the early records with Clyde McPhatter. This Golden Era featured the smooth vocal stylings of Ben E. King, Rudy Lewis, and Johnny Moore.

Among the pinnacles: "There Goes My Baby," the record whose unsettling, soaring strings launched the soul era; the romantic perfection of "Save the Last Dance for Me," and "This Magic Moment," all with lead singer, Ben E. King, and the memory filled cityscapes of "Up on the Roof," and "On Broadway," both with lead singer Rudy Lewis and "Under the Boardwalk," featuring lead singer Johnny Moore. I think this group is screaming for their own page right here on Vinyl Record Memories. Stay tuned.

---
The 70s, Part 8 - The Year 1976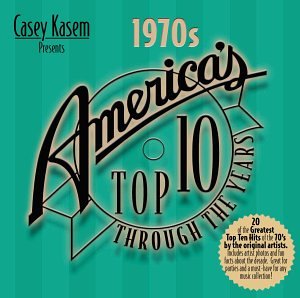 Homebodies in the late '70s had their eyes on the forms of TV's Charlie's Angels, while a whole new series of "jiggle" programming was born.
Jaclyn, Kate, and Farrah became a national obsession with the couch potato populace, who were transfixed by the tube waiting to see what scant outfits the Angels would wear this week, or which one of them would be the next to get wet.
Posters of the Angels were massive sellers, and a nipple-popping portrait of Farrah became the biggest-selling cheescake shot in history.
For giggling and jiggling, viewers tuned in to Suzanne Somers on Three's Company, making her the next pinup girl of choice for sitcom stars. The ladies weren't forgotten, as himbos from Starsky And Hutch and CHiPs also got the beefcake treatment.

1976 Top Songs
More, More, More (3/76, Pop #4 R&B #23) Former porn star Andrea True went mainstream in 1976 with her disco smash, More, More, More (PT 1). The single topped the dance charts and was a gold seller. True alludes to her former line of work when she sings "Get the cameras rolling/Get the action going."
Afternoon Delight

(5/76, Pop #1) Writer, Bill Danoff teamed with John Denver in 1971 to write "Take Me Home, Country Roads." Five years later Denver returned the favor signing the Starland Vocal Band - featuring Danoff and his wife, Taffy - to his new Windsong label.


Afternoon Delight, known for its close harmony and sexually suggestive wordplay, "Gonna find my baby, gonna hold her tight, Gonna grab some Afternoon Delight,"  became another top #1 song in 1976.
I'd Really Love To See You Tonight (6/76, Pop #2) England Dan & John Ford Coley's song went gold in 1976 and is as warm and unpretentious as the best records by the Carpenters and Anne Murray - either of whom would have probably love to have had first crack at the song. Parker McGee's lyric is a model of conversational writing: "Hello, yeah, it's been awhile/Not much, how about you"?

1976 Events to Remember
"Yo, Adrian" - Remembering "Rocky" 43 years later with Sylvester Stallone as Rocky Balboa (1976)
Ted Turner's Superstation TBS becomes the first satellite TV station. (12/17/76)

---
Album Cover Art of The Month
ZZtop - 1983 Legs 45rpm picture sleeve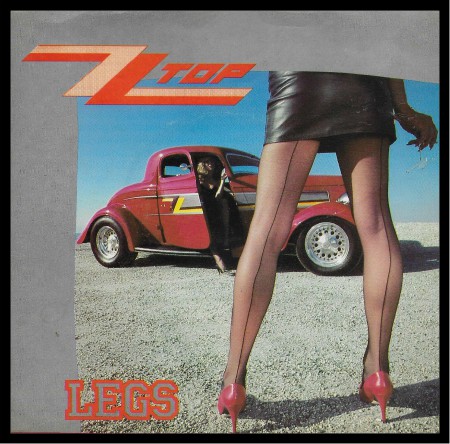 This 45rpm record of "Legs," is a song performed by the band ZZ Top from their 1983 album Eliminator and released as a single in the US in 1984. "Legs" reached number eight on the Billboard Hot 100 in the United States. 

"Legs" was an official video for ZZ Top and walked all over the MTV competition when the video featuring three models with long pins was shown virtually every hour, winning the MTV Video Music Award for Best Group Video in 1984.

It was the third and last of the Eliminator series of videos that introduced the now-iconic ZZ Top Ford "Eliminator girls."  In the early days of MTV the videos were all about the stories and acting. The "Legs" video is a perfect example of Cinderella with a ZZ Top twist. A great story when revenge was served by 3 hot chicks in a '33 Ford coupe with a soundtrack by ZZ Top and some racy lyrics to boot.    
 
Imagine from out of nowhere three hillbilly looking dudes hand over the keys to this classic ZZ Top Hot Rod....A short time later this vintage chromed out roadster appears in the parking lot and four nylon clad hotties in high heels step out. Together ZZ Top, "Legs," and the Eliminator girls blend well with this champagne of beer drinking music.

The "Legs" 45rpm record with picture sleeve  shown at the beginning of this article is the one I currently have. I added the black border for effect. I traded for the record around 1985 and nearly 35 years later the record and picture sleeve remain in excellent condition. See added photo below.

---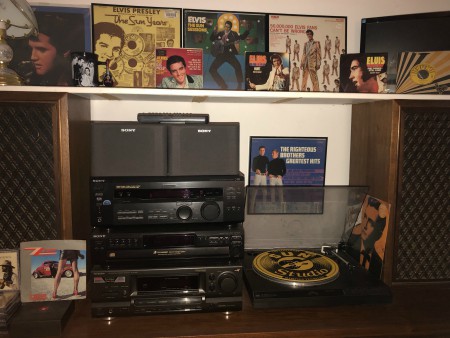 You can view my original copy on the lower left of the photo above taken from one end of my hobby room home office. You can "click to expand" the two copies below to show the 1983 date on both sides. 

---
The Eliminator '33 Ford Coupe.

ZZ Top frontman Billy F. Gibbons had this chopped 1933 Ford built in the early 1980s -- the cool coupe would later be known as the Eliminator. The ZZ Top Eliminator hot rod became a legend by appearing in several rock music videos including the #1 video at the time, "Legs."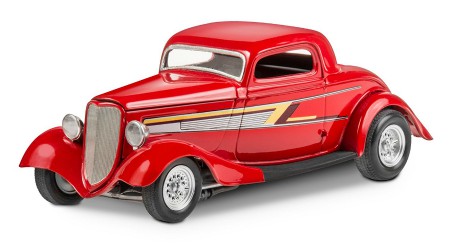 ---
Better Record Series - Part 4
Change For The Better - Training Your Ears.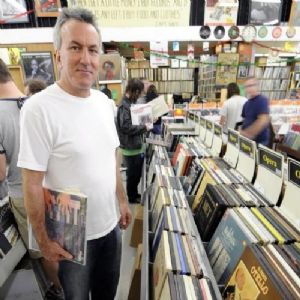 Tom Port is the owner of Better-Records.com. This is the fourth in a series of articles beginning with the Vinyl Record Memories November, 2018 newsletter.
Tom is up front with his vinyl record discussions and as he has stated on his site, you learn almost nothing from the same record played back on the same equipment. What you must do is learn to listen for differences in the sound, and differences only come about as the result of a change. You have to CHANGE something in the system to develop your critical listening skills.

How about this example: the difference in sound between any two sides of a record. The only change there involves flipping the record over. No new equipment, no tweaks, no shootouts with dozens of alternate pressings. Just flip the record. Almost no record has the same sound on both sides, not the records we play anyway. Where else have you ever read such a thing? Nowhere else, at least to our knowledge. Because few audiophiles and almost no record dealers make the effort to listen critically at anything approaching this level of scrutiny.

Training Your Ears

If you can't hear the difference on at least some of your records, it has to be one or both of the following. Either your system is not good enough to resolve these differences, which is sometimes the case, or, much more likely, you simply haven't trained your ears to listen for them.

This has nothing to do with listening for pleasure. This is listening like it's your job. Critically. Analytically.

Try to listen for one quality by itself. Listen for grain, or top end extension, or bass, or dynamics -- anything, the list is endless. Focus in on that single quality, recognize it, appreciate it, then flip the record over and judge that one quality for side two. Read more at Better-Records.
Next up in the Better-Records series.
Cheap Tables
Better vs Not-better

---
What's Next?
Disco is firmly in place. John Travolta is Tony Manero, king of the discos. Every guy wants to dance like him. Every girl wants to be with him. Two major deaths occur...The first is the final episode of the Mary Tyler Moore show airs, and the world is shaken by the death of Elvis.

---
---
Do you have questions, comments or suggestions? 
If you have any favorite vinyl record topics you'd like to see on this site, please click here and enter your information in the contact form. I would love to hear from you.
All the best,
Danny Lee Sandrik
Vinyl Record Memories

---