Vinyl Record Lovers Newsletter.

---
Welcome to my monthly Newsletter. Thank you for subscribing.

The golden age of vinyl records and all things retro are the highlights of my Newsletter. Writing stories about my vinyl record memories with content from my collection is my way of sharing memories and keeping the oldies alive.

I do appreciate your valuable time reading my newsletter.
Issue #109 - March, 2022
---
In This Issue
Who First Coined The Phrase "Oldies But Goodies"?

Will "Oldies" Radio Stop At The 70's?
Who Plays The Best Oldies On The Radio?
Country Doo Wop Spotlight Song.

Framed Album Cover Art of The Month.

Forgotten Country Classics - A Patsy Cline Tribute.

Best Cover Songs: Feel The Heartbreak In This Lady's Songs.

1958 - A Rock-n-Roll Timeline.
---
Who Coined The Phrase "Oldies But Goodies?"

The phrase, "oldies but goodies," was first coined in 1957 by renowned deejay Art Laboe who, at around that time, used to get frequent requests from his listeners for songs from the early 1950s.
In 1959, he put together the first LP to feature (mostly older) songs by different artists. This immensely popular compilation album, entitled "Oldies But Goodies," stayed on Billboard's Top 100 LP's chart for over three years and has, to date, spawned some 14 sequels. Below is a photo of that original 1959 album.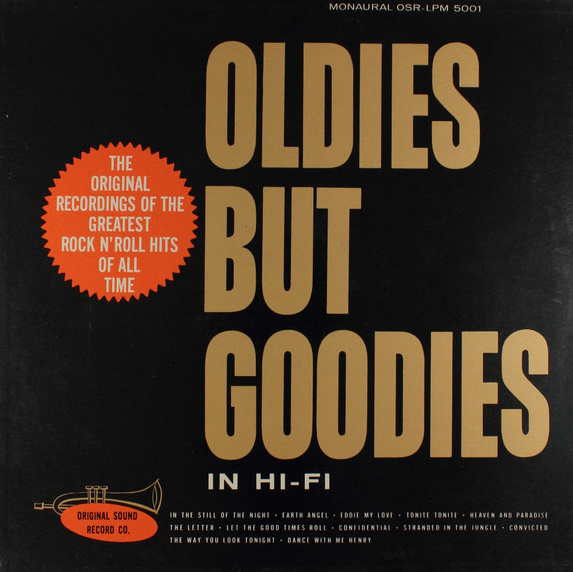 Art laboe originally used the term, "oldies But Goodies" referring to both popular music from the 1950s, and his radio format that specialized in this type of music. Today you hear some radio stations use the term "Oldies" that refer to music exclusively from the 1980's-1990's. Granted, this music is in the 30-40 year old time-frame, certainly old, however...

It's just hard to conceive that the, "what's new, right now" generation will have much nostalgia for their current music. On the other hand, some of you reading this may contend that today's hits are beloved by today's audience and will be beloved by the same people as tomorrow's oldies.  
That may be true....but I don't see where today's music resonates with young people as it did for us and our parents and grandparents.  It's a completely different world and climate now, sadly. It's very much a "here today, gone tomorrow" mentality for many of them. 

So, it begs the question....

---
Will "Oldies" Radio Always Stop At The 70's?

(Part 1)
---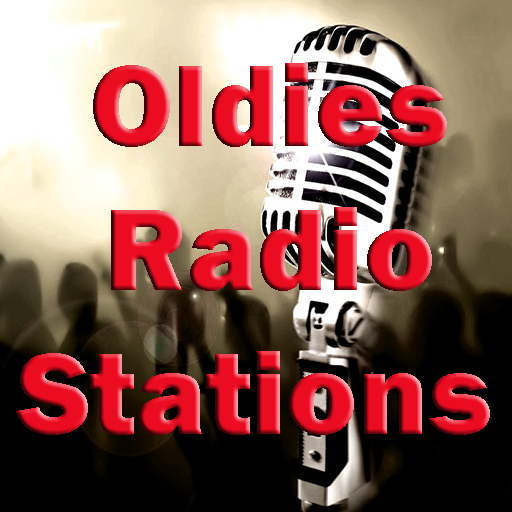 Here's my theory based on musical patterns from the Big Band era to early rock-n-roll, and the street corner sounds of that unmistakable style of music called Doo Wop. All seem to give way to the life and times during the golden age of vinyl records when growing up in the fifties and early to mid-sixties, and even the 70s, is a life most in today's world would gladly return.
The Golden Age of Vinyl Records truly was the 50s, 60s and 70s. As you may recall during the early 1980s the CD appeared and placed a serious dent in vinyl record sales.
While "Golden Oldies" seem to have remained a constant over the years, it has taken on new meaning made up of core golden oldies songs plus more modern material, gradually expanding forward in time to keep up with the changing demographics.

For the past few decades (yes decades) oldies music is generally considered to include all of the 70s, even disco. The same is expected to be true someday for the music of the 1980s, now often described as "classic rock," "pop"or even "retro."
And what about those long-forgotten tunes from the 1940s, 1950s and 1960s that never made the top 40 in their day and are now being rediscovered, from the days of early rock-n-roll to Doo Wop.

Whether because of nostalgia, curiosity, or a genuine love for good music, the oldies format has maintained a huge following and will probably continue to do so for many years to come.
Which brings us to the next question.
---
Who Plays The Best Oldies On The Radio?

---
If you want great oldies entertainment then you are in for a treat listening to my favorite radio program, The Country Doo Wop Show. 

My friend, Ned Ward brings you yesterday's Country favorites and the Classic Doo Wop hits of the 50s and 60s! Blending several "golden oldies" formats with a modern fast-paced, upbeat style, Ned Ward will make you want to grab your sweetheart and dance to your heart's content! Ned's CDW jukebox plays one-hit wonders, slow dances, toe-tappers and much more!
Listen in Monday thru Saturday from 1pm to 3pm, all times Pacific, on KNCP Newberry Mix 107.3 FM.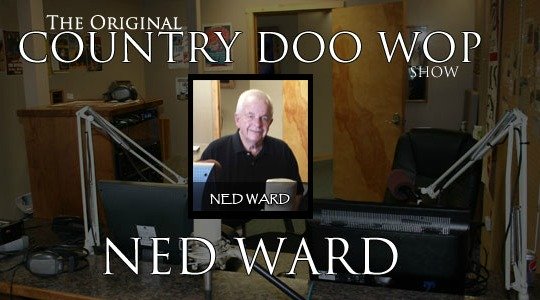 Country Doo-Wop Spotlight Song.

(That Kind of Fool)
---
"That Kind of Fool," was written by Mack Vickery and released on Jerry Lee Lewis' Album "Odd Man In" an album I purchased in 1975. This is a classic barroom song Jerry Lee delivers with perfection.
Even though this song was never a top Country hit Lewis manages to pull every last drop of truth out of this song and make it sound so appealing.
And I wonder how many of those old country "Roadhouses" still have this song on their jukebox today?   

---
Once you listen to this album it would be hard for anyone to understand why two really good songs on the LP, "A Damn Good Country Song" and "Don't Boogie Woogie" (When You Say Your Prayers Tonight) couldn't manage to make it into the Country Top 40. And it's really odd that an album this good didn't gain much traction upon its release.
Please enjoy our Country Doo-Wop Spotlight song for this month, and take note of those sad country lyrics about a man who just can't seem to make it home to his wife after too much booze.   
Framed Album Cover Art of The Month.
"Loretta Lynn - I Remember Patsy."

---
When writing about music, especially music that was recorded before you were born, you only have the luxury of listening as an outsider. It is the Album Cover Artwork that will be a constant reminder how good the music inside really is.
Beautiful artwork on memorable album covers and sleeves are a sign of our life and times. For music fans the covers are the expression of a period, of a particular time in their lives.
Between the mid-1960s and the late 1970s, the long-playing record allowed popular music to become an art form and changed popular music for ever. Below is the framed album cover art I still have in my collection after more than 40 years.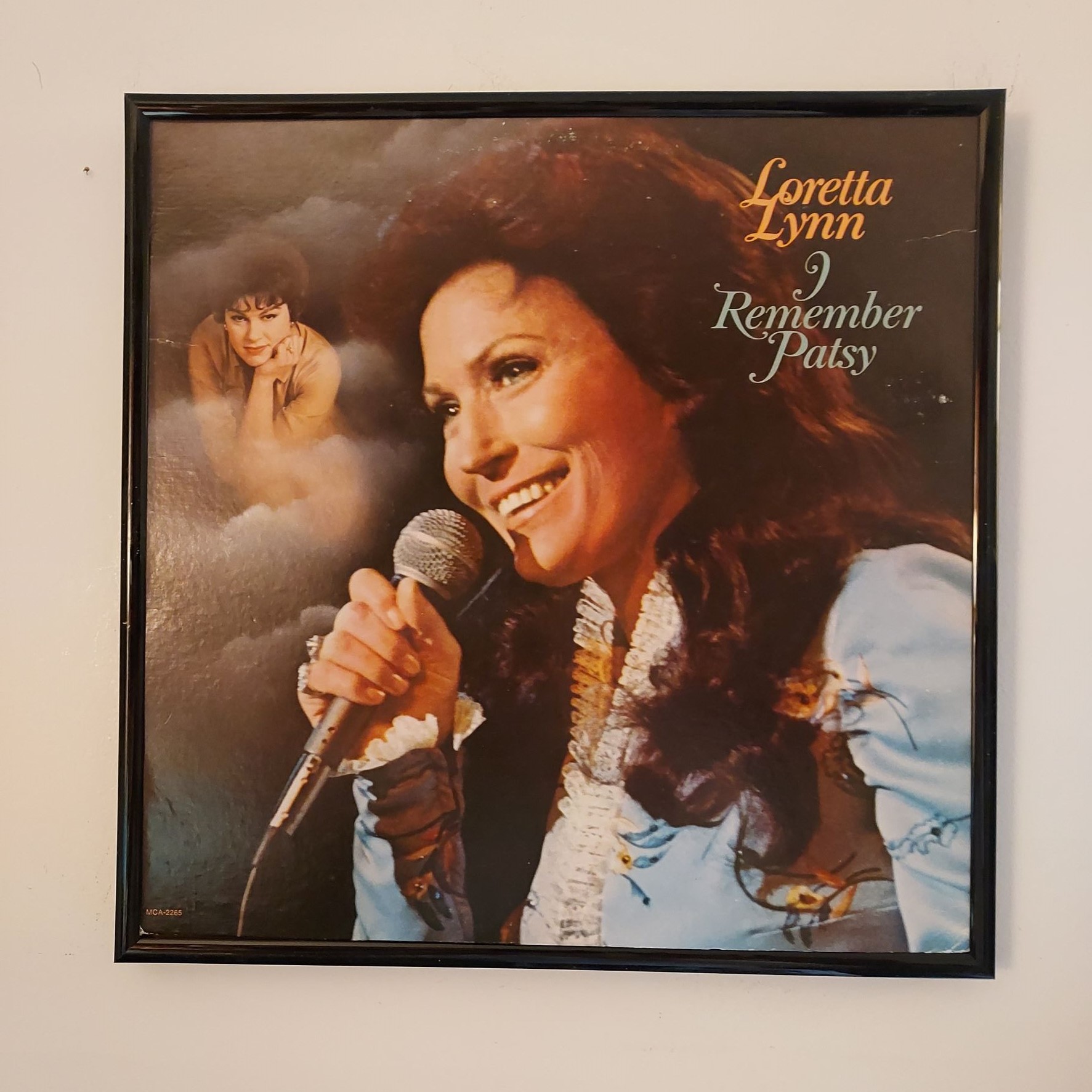 This LP titled "Loretta Lynn - I Remember Patsy" was recorded June 11, 1975 - December 10, 1976 and released on   April 4, 1977.
"I Remember Patsy" is the  twenty-ninth solo studio album by Loretta Lynn. The album peaked at No. 2 on the Billboard Top Country Albums chart. The album's first single, "She's Got You", peaked at No. 1 on the Billboard Hot Country Singles chart, Lynn's tenth solo single to top the chart.

Released more than 45 years ago, this Gatefold album cover is in very good condition with no ring wear marks. The original printed MCA  paper record sleeve is in excellent condition. The vinyl record contains no noticeable scratches or marks.
This is another great example of our Framed Album Cover Art you can display on the walls of your Retro-Room or display as "Man Cave Art" for that perfect spot behind the bar. 
---
Forgotten Country Classics.
"She's Got You."
---
In a follow-up to the Loretta Lynn article above, this month, March 6, 1963 marks the tragic day nearly 60 years ago that Lynn's best friend, Patsy Cline died in a plane crash. We pay tribute to Patsy and her #1 song, She's Got You, another forgotten country classic from 1962.
Patsy Cline loved the Lyrics to the song "She's Got You" and was so moved by the lyrics she memorized the song in one evening, recorded it and the song immediately became one of her favorite songs.
There's a reason that nearly 60 years after her death and the end of her short career she is still regarded as one of the most important singers of the 20th century.
---
Patsy Cline Classic Cover.
Feel The Heartbreak In Her Songs.
---
We all love "Crazy" by Patsy Cline, and many consider this, along with "I Fall To Pieces" her signature songs, but my equal to those two is her style of singing on the song "You Belong to Me." Her #1 song, "She's Got You," is another that will tug at your heartstrings.

She was the voice of the average woman....the waitress at the diner, the woman working swing shift at the local factory, the counter girl at the all-night truck stop, or even the stay-at-home mom who stops to wonder what happened to all her dreams. Patsy Cline was their voice.

Not only did she have "the" voice, but she was able through her phrasing and voice control to put such feeling into her songs. Listen to most Patsy Cline songs on a dreary rainy night and tell me you don't feel the heartbreak in her songs.

---
A Rock-n-Roll Timeline

(When did Rock-n-Roll Begin)
---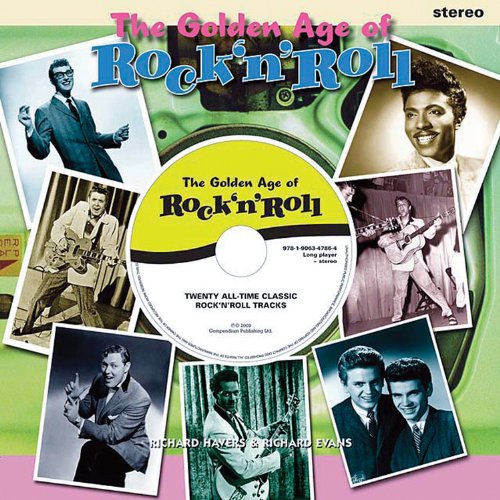 Excerpts from the book...The Golden Age of Rock-n-Roll.
This month we are back on track with our Rock-n-Roll Timeline and the year 1958.  The series will take us through 1962 with added entries in future newsletters. Stay tuned and subscribe to our newsletter so you don't miss a single timeline issue.
         1958 - Johnny Cash's final Sun session.
---
March 1st - Buddy Holly & The Crickets' first show in London.
 March 24 - Elvis is inducted into the US Army.
May 27 - Jerry Lee Lewis' UK tour cut short by the revelations over his marriage.
June 14 - High School Confidential featuring Jerry Lee Lewis premieres.
July - Ritchie Valens records "Come On, Let's Go" at Gold Star studios in Los Angeles.
July 2nd - King Creole starring Elvis premieres.
July 17 - Johnny Cash's final Sun session.
August - Billboard's Hot 100 starts; Ricky Nelson's "Poor Little Fool" is the first No. 1 to appear on Billboard.
September 12 - Cliff Richard & The Drifters release "Move It" in Britain.

---
Ever thought of having your own website? I built Vinyl Record Memories "from scratch" with SoloBuildIt! Click below to find out more....

What's Next?
---
Another Classic Framed Album Cover Art From 1978 Titled "Every Time Two Fools Collide."
Will Oldies Radio Always Stop at The 70s? (part 2)

March will continue the "Rock'n'Roll Timeline" with special dates from the year 1959.
---