Vinyl Record Lovers Newsletter
---
Welcome to my monthly Newsletter. Thank you for subscribing. 
The golden age of vinyl records and all things retro are the highlights of my Newsletter.

Writing stories based on my vinyl record collection is my way of sharing memories and keeping the oldies alive.
I do appreciate the time you take to read my newsletter.
Issue #085 - March, 2020.
---
In This Issue:
Carl Perkins and Friends - A Rockabilly Legend.

Mr. Sandman & Lollipop lead singer has died.
"The Gambler" has played his final hand.
A Real Life Nostalgic Trip Down Memory Lane.
Girl Answer Songs - The Answer to Everything.
Country Doo Wop show plays originals to Girl Answer songs.
An Update to Record Store Day.

---
What's New?

The Jackie Wilson page is up and response has been great. Many are unaware of the troubled life of Jackie Wilson, a great entertainer with a sad ending.
==========================================
Most visitors lean toward Doo-Wop or the Golden oldies pages, but Rock-a-billy music still holds a strong dedication for many of the visitors to Vinyl Record Memories. The King of Rock-a-billy, Carl Perkins, gained the #1 spot during the last two weeks in March.  Ain't nuttin' better than watching Perkins, George Harrison, Ringo Star, Eric Clapton, Dave Edmunds and others perform live on the same stage.
==========================================
In 1954, near year's end, "Mr. Sandman," was released by The Chordettes and became one of the decade's biggest hits.  The four ladies responsible for that hit song, Lynn Evans, Janet Ertel, Carol Bushmann and Margie Needham. Read their remarkable story.
=========================================
Kenny Rogers has been one of my two favorite "Love Songs" cover artists over the years. The other is Bobby Vinton. Both have that unique voice to make cover songs their own. Sadly, this month "The Gambler" has played his final hand.
==========================================
A special car, a special year, and a special movie will take you back to your youth and a nostalgic trip down memory lane. Special memories from the golden age of vinyl records and the year, 1962.
==========================================
In the early days of rock 'n' roll, in an attempt to capitalize on a successful tune, the concept of "answer songs" often filled the bill and some made it onto pop radio's playlists. How many do you remember? Visit the Country Doo Wop show and you can listen to your favorites that the "answer songs" were written about.
==========================================
The April, 2020, Record Store Day has been rescheduled. Read about the updates below from my friends at Main Street Vinyl in Hamilton, Ohio. 
==========================================
A Special thank you to my good friend and high school classmate, Gary Ritchie. Over the years Gary has provided me with information that I have been able to adapt to my newsletter and online articles. A great help and certainly appreciated and a big reason, "Why old friends matter."

---
The Jackie Wilson Story is ready for review.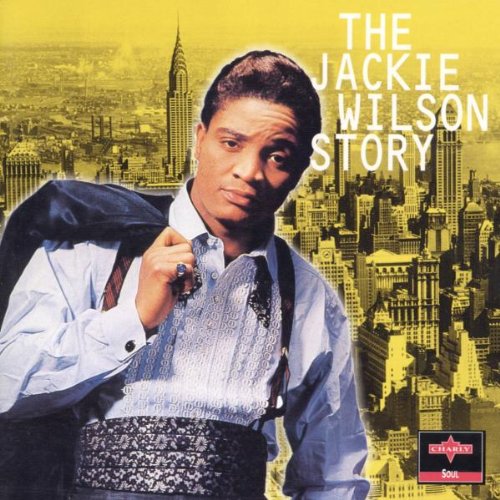 This is the story of the colorful life of the late, great, Jackie Wilson, from street corner singing to Gold Gloves boxing champion and his solo career with Brunswick records.
Wilson's reputation as a singer developed early. As a teenager he formed a vocal group, sang in churches, and on street corners with friends. Read more...

---
Rockabilly Legend Carl Perkins & Friends.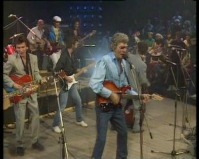 Touring England with Chuck Berry for the first time in 1964, Perkins found an eager new audience, the Beatles, who invited him to Abbey Road Studios for a recording session.
Over 20 years later Carl would share the stage with his Rockabilly friends including George Harrison, Ringo Starr, Dave Edmunds, Lee Rocker, Eric Clapton and Rosanne Cash, in a television special taped in London called Blue Suede Shoes: A Rockabilly Session. 

---
Chordettes lead singer, Lynn Evans, has died.

---
Lynn Evans, who was plucked from obscurity to become the lead singer of the Chordettes, has died.
Evans performed with the group during the height of their fame in the 1950s and '60s on songs like the instantly recognizable hits "Mr. Sandman" and "Lollipop."
Lynn Evans Mand died on Feb. 6, 2020, at a care facility in Elyria, Ohio. She was 95. Her grandson Robert Evans II said the cause was a stroke.  Read the Chordettes remarkable story.

---
"The Gambler" has played his final hand.
Rest easy Mister Kenny Rogers. And thank you for the music.

---
Kenny Rogers passed away peacefully at home on 03-20-2020 at 10:25pm from natural causes, surrounded by his family. Born in Houston, Rogers was raised in public housing along with seven siblings. He had his first gold single at age 20 with a song called "That Crazy Feeling."
---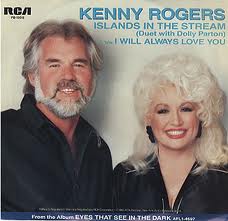 Early in his career, Rogers led the band Kenny Rogers and The First Edition, whose hits included the Mel Tillis-written song, "Ruby, Don't Take Your Love to Town." After the group broke up, Rogers started his solo career and found a big hit with the sad country ballad "Lucille," in 1977.

The 1983 Country duet, "Islands in the Stream," sailed away with the distinction of being country's greatest duet during a CMT concert taping in Nashville in June, 2005.  The duet sung with Dolly Parton, grew from a suggestion by Bee Gees star Barry Gibb, who wrote the song.
Until that point, Rogers hadn't been thrilled with the song. But then Parton joined him in the recording studio. "From the moment she marched into that room, that song never sounded the same," Rogers said, according to the AP. "It took on a whole new spirit." The way that they trade off from singing melody and harmony....Pure magic.
In addition to "Islands in the Stream," and "Lucille," Rogers is well-known for hits like "The Gambler," "Lady," "She Believes In Me" and "Through the Years."

Rogers had 24 number-one hits over his career and is a six-time Country Music Association winner. He received 3 Grammy awards and was nominated 19 times.

The entertainer was inducted to the Country Music Hall of Fame in 2013, the same year he was awarded the County Music Association's Willie Nelson Lifetime Achievement Award. In 2017, Rogers was inducted to the Texas Country Music Hall of Fame. Kenny Rogers was 81.
Visit the Dolly Parton page and enjoy her duet with Kenny on their song, "Islands In The Stream."

---
A '57 Chevy, the year 1962 and a 1973 movie combine for a nostalgic trip down memory lane.

According to the "auto editors" of Consumer Guide: "As an icon of its age, the 1957 Chevrolet Bel Air ranks right alongside Elvis, Marilyn Monroe, and Leave It to Beaver."
---
Looking back on the automotive history of the tri-five years, ('55, '56 and 1957) these Classics struck a chord that resonates to this day – even among those born long after the cars were built.
Motor Trend magazine suggests that fifty-sevens are most notable for their gorgeous chrome bumpers, recessed grilles, and sleek tailfins with anodized-aluminum inserts. The two spears on the hood were added features on the car that made it easily identifiable.

The '57 Chevy will always remain special to me. I purchased one of these classics (photo above) in 1962, and had it custom painted in blue with a silver insert. It is the very first car I owned. That same year, "Return to Sender" by Elvis, finished #2 on the charts, "Leave it to Beaver" was still going strong on TV, and Marilyn Monroe died on August 4, 1962.  A very special year for me and I'm sure, for many of you as well.

---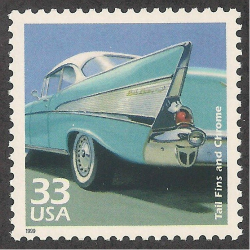 It's the '57 Chevy that's even on a postage stamp (a 33-cent first-class stamp issued in 1999, when the only recognition the '59 Cadillac's enormous and twin-missile tail lamped tail fin could earn was to be reproduced on mere 15-cent stamp used for lowly bulk-rate postcards).
The nostalgic 1973 movie "American Graffiti" asks "Where were you in '62"? The movie follows the lives, loves, and misadventures of a group of friends one summer night in 1962 in Modesto, Ca., as they prepare for the uncertainty of life after high school.
So....."Where were you in '62? After high school graduation that year, I was cruisin' Hamilton, Ohio in my cool blue '57 Chevy. What are your favorite memories of this classic '57 Chevy, the year 1962 and the characters and songs from the movie, American Graffiti?  Send me an email.
---
Girl Answer Songs of The 60's.
The Answer to Everything!
When a newsletter friend, Al Zangenberg, wrote to me last month in reference to the Duke of Earl story, he reminded me of the "answer song" titled, "Duchess of Earl" by The Parlettes. Others have written requesting a page about "answer songs," a collection of those infamous novelty songs that would be rush-released once a particular hit rose to the top of the charts. So I ask for some help and friends sent me information about answer songs.

In the early days of rock 'n' roll, in an attempt to capitalize on a successful tune, the concept of "answer songs" often filled the bill and some made it onto pop radio's playlists. While some were inferior sound alikes, some were well-constructed and executed tunes that stood on their own, and made substantial progress on the charts.
This phenomenon was most noticeable from 1959-1966, most of them from the early '60s and nearly all were sung by a woman vocalist or female group. The lyrics are usually clever, sometimes amazing, often hilarious. A truly entertaining listen. Of course, it helps to be intimately familiar with the originals! Some of these songs were quite popular in their own right.

Jody Miller's Grammy award winning 'Queen of the House', which became a smash to rival "King of the Road," Jeanne Black's "He'll Have To Stay", the top-5 response to Jim Reeves' "He'll Have To Go", and Skeeter Davis' (of "End of the World" fame) "I Can't Help You I'm Falling Too." Although it did not chart well, it should be noted that Tracey Dey's "Jerry (I'm Your Sherry)," features a couple of the 4 Seasons on background vocals.

Fourteen of the twenty-eight listed songs from the CD shown above charted. Here is the track #, chart # and release date.

4. "Queen of the house" by Jody Miller #12 in 1965.
9. "Yes I'm lonesome tonight" by Dodie Stevens #60 in 1960.
11. "I'll be there" by Damita Jo #12 in 1961
12. "Don't let him shop around" by Debbie Dean #92 in 1961.
13. "Son-in-law" by The Blossoms #79 in 1961.
14. "He'll have to stay" by Jeannie Black #4 in 1960.
15. "Duchess of Earl" by The Pearlettes #96 in 1962.
16. "Well, I told you" by The Chantels #29 in 1961.
17. "When a woman loves a man" by Esther Phillips #73 in 1966.
18. "Long as the rose is red" by Florraine Darlin #62 in 1962.
20. "(I can't help you) I'm falling too" by Skeeter Davis #39 in 1960.
21. "You don't have to be a tower of strength" by Gloria Lynne #100 in 1961.
22. "I'll bring it on home to you" by Carla Thomas #41 in 1962.
26. "I don't like it like that" by The Bobbettes #72 in 1961.

These all-original-recordings from the "Ace UK" label have the same professional sound and quality that their counter-part displays. You gotta wonder if they were recorded in the same studio, and with same musicians.

Though while the music CD market is a fading enterprise, this is another example of how worthwhile the effort can be for us fans of the medium and the music of the era.
Be sure to check out my friend, DJ Ned Ward, and his Original Country Doo-Wop Show to hear many of these original classics on this very popular program. See the times and link listed below. 

---
The Original
Country Doo-Wop Show!
---
Listen to my favorite Country Doo-Wop show Monday thru Saturday from  1pm to 3pm, all times Pacific.

DJ Ned Ward turns music into memories playing yesterday's Country Favorites and the Classic Hits of the 50's and 60's Doo Wop style on the new and exciting KNCP Newberry Mix 107.3 FM.
You won't be disappointed.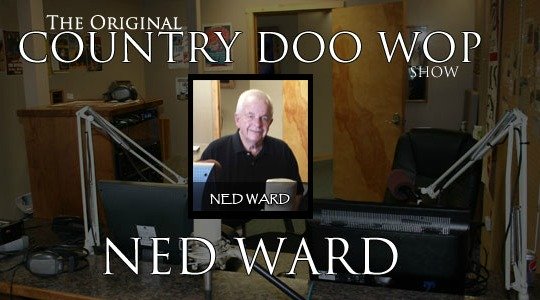 ---
Record Store Day Update.

From my friends at Main Street Vinyl, Hamilton, Ohio.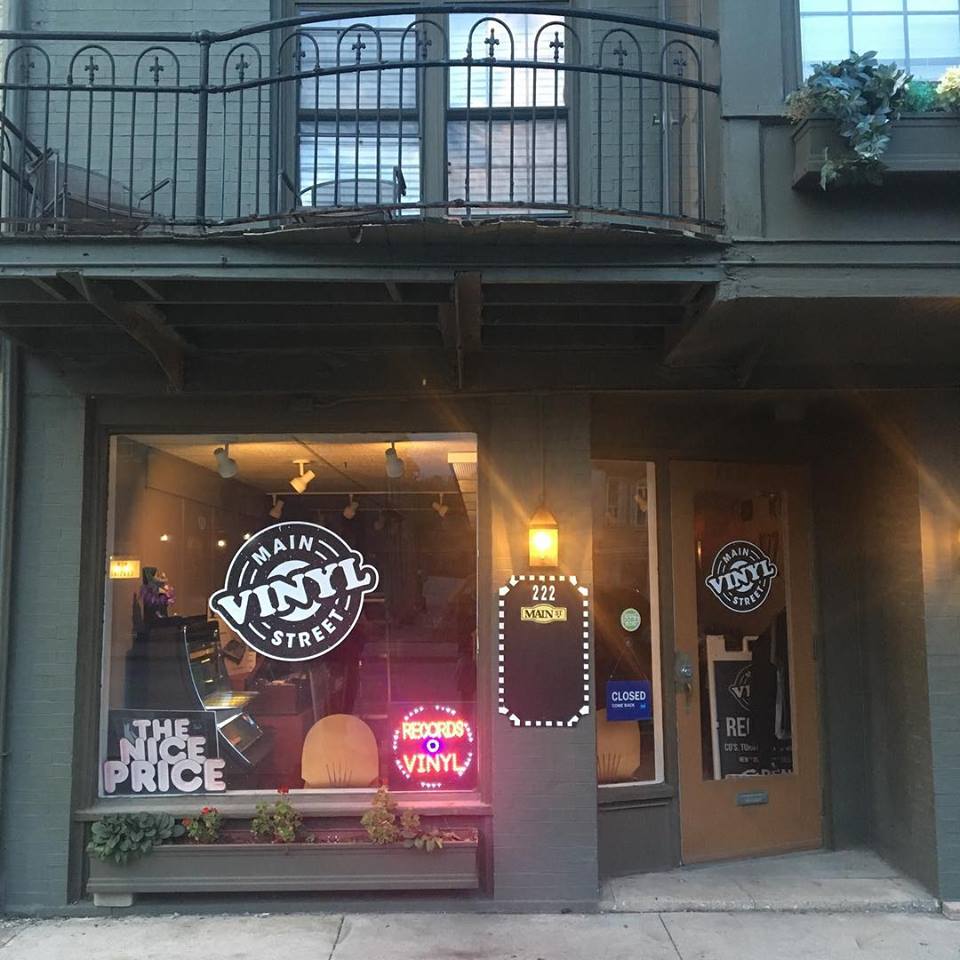 © Main Street Vinyl, Hamilton, Ohio.
- Below is the message from the RSD organizers -
Record Store Day is a worldwide event celebrating record stores and their place in the community. In the interest of being good members of those local, national and worldwide communities, we've decided to move the date of Record Store Day 2020 to JUNE 20.

The basic plan is to shift everything to that date, but there are a lot of people and things involved with a worldwide event like this, and a lot of moving pieces, so be nice to your record store if they don't have an immediate answer to your questions. We're all working on, well, everything.

Wash your hands. Take care. We want everyone to be happy, healthy and looking forward to getting together for the party. #RSD20 #RSDJUNE20
---
---
Do you have questions, comments or suggestions? 
If you have any favorite vinyl record topics you'd like to see on this site, please click here and enter your information in the contact form. I would love to hear from you.
All the best,
Danny Lee Sandrik
Vinyl Record Memories

---