Vinyl Record Lovers Newsletter
Welcome to my monthly Newsletter. Thank you for subscribing. 
The golden age of vinyl records and all things retro are the highlights of my Newsletter.

Writing stories based on my vinyl record collection is my way of sharing memories and keeping the oldies alive.
I do appreciate the time you take to read my newsletter.
Issue #076 - June 30, 2019
---
In This Issue:
A Song Dedication To A Classmate.

Fats Domino Special Release.
The 70s Series, Part 9 - Songs and Events from the year 1977.
Album Cover Art - Saturday Night Fever.
Late 50s/early 60s White Doo-Wop Groups.
---
What's New?

Another love story: After the Jessie Colter and Waylon Jennings love story reference in the May newsletter I was surprised to learn most were not aware of the inspiration behind the song, "Storms Never Last."  I decided to reach back and grab an old memory of one of my favorite stories that I hope you will find just as memorable.  

I love the song lyrics referring back to those great old movies. It played out perfectly with the lyrics and how it all began for Bertie Higgins and his very special story. If there were ever a song that you just wanted to share with others and send back in time it would surely have to be the vinyl record memories of this  classic love song, Key Largo.
The updated page on the cover song "Are You Lonesome Tonight" by Norah Jones, will give you a sample of the Elvis covers she does so well.  

---
Key Largo is from the 1981-82 music era and when it comes to music, there's quite literally something out there to suit everybody.
I write about the times and memories from three special decades that mattered most to me, music wise. Key Largo blends well with those times. Read the Key Largo love story here.

A Key Largo special song dedication to my Florida friend and high school classmate, Mickey Williams, owner of Sporty's On The Beach in North Redington Beach, FL., and to the whole gang at Sporty's. If you are in the area please stop by and say hello to Mickey. She would love to have you join her party at Sporty's On The Beach, 17093 Gulf Blvd.   

---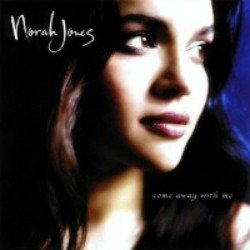 Are You Lonesome Tonight is a vinyl record memories Norah Jones music tribute to Elvis.
Touches of smoky jazz, country twang, and even a little Memphis soul seem to flow through her original songs and great choices of cover songs like this one. Read more...

---
Fats Domino: I've Been Around
Received an email this month from Bear Family Records indicating a new release of the Fats Domino Deluxe Edition box set consisting of 12 CD's and 1 DVD, set for release in October, 2019.  It will have the complete ABC recordings and titled, "Fats Domino: I've Been Around." You can click on each photo for a larger view.

---
---
A considerable amount of time was spent revising the original 1993 Box set and accompanying book, written by Fats biographer Rick Coleman, and music historians Hank Davis and Scott Parker.
This box set will include an updated 200-page discography of Fats Domino's Imperial recordings containing hundreds of new photos and illustrations.
In addition, historical advertisements and flyers not seen since they were first published in trade journals, and rare sleeve art from the original albums and EPs are all included in this update of the 1993 original Box set.  Stay tuned for future updates.  

---
The 70s, Part 9 - The Year 1977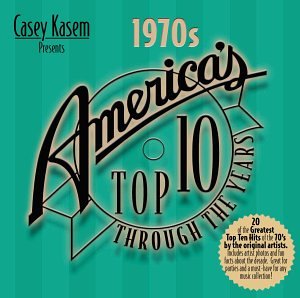 Disco was initially a club experience rather than a recording and radio event.
It was originally a form of beat/dance music popular with different ethnic groups, expecially Latin American communities, but by the early to mid 70s was spilling out across the wider club scene.

With DJs driving the genre, the music was created specifically for the club turntable, and led to the production of the 12 inch extended play singles, some lasting nearly 8 minutes or more.

Soon the Bee Gees, Donna Summer and many others were pushing the disco beats into public popularity. With the success of both the Saturday Night Fever film and album, disco became the most exciting musical genre of the mid to late 1970s.

1977 Top Songs
Don"t Give Up On Us (1/77, Pop #1)  David Soul was a multimedia celebrity in the late '70s. He costarred opposite Paul Michael Glaser in the police action show Starsky And Hutch. And he had a #1 hit in 1977 with "Don't Give Up On Us," a silky but soulless ballad written and produced by pop veteran Tony Macaulay.

Disco Inferno (3/77, Pop #11, R&B #9) The Trammps song topped the dance chart for six weeks in early 1977 earning it a place on the Saturday Night Fever soundtrack, released that November. The Trammps went on to win a Grammy when "Fever" was named Album of the year in 1978.
Feels Like The First Time (3/77, Pop #4) Foreigner's first hit from their debut album was the aptly titled "Feels Like The First Time." Group leader Mick Jones wrote the power ballad, which cracked the top 5 in 1977. The band followed it with the biting "Cold As Ice." Both songs were featured on the band's quadruple-platinum album, Foreigner.

1977 Events to Remember
"Studio 54"

-

Famed disco Studio 54 opens in New York City. (4/26/77)
Cheryl Ladd

replaces Farrah Fawcett on Charlie's Angeles (9/21/1977)

---
Saturday Night Fever | The Disco Phenomenon
Album Cover Art of The Month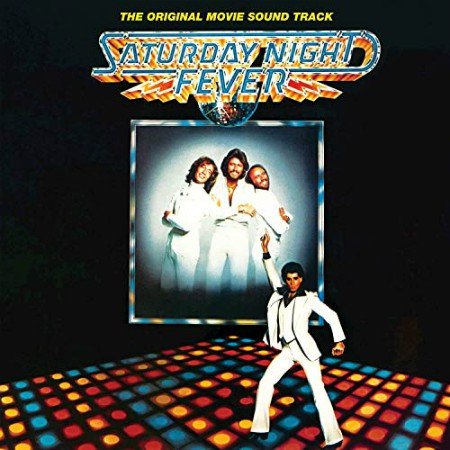 Just a few years before Saturday Night Fever hit the screens in 1977, The Bee Gees music had so fallen out of favor that Atlantic, their record company, refused to release one of their albums. Yet the Bee Gees soundtrack to Saturday Night Fever was so commercially successful that for five years, no album could match its sales. The album remains in the top 20 of all albums with sales over 16 million.

Saturday Night Fever dominated the US album chart for the first half of 1978 with 24 weeks at Number One, and also reached Number One in the UK.  The album that still defines the sound of disco spawned one US and UK Number One single for the Bee Gees (Night Fever), and two new US Number Ones (How Deep is Your Love and Stayin' Alive). It also included previous Bee Gees chart-toppers, "Jive Talkin" and "You Should Be Dancing."
Below is one of my two Saturday Night Fever albums on the wall of my hobby room home office.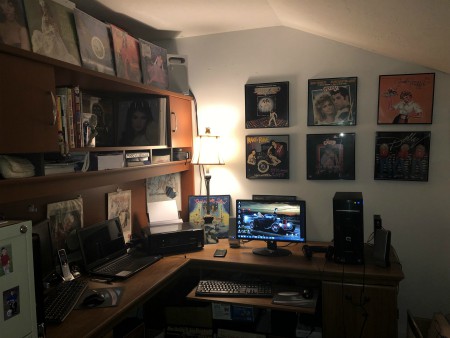 ---
50s/60s White Doo-Wop Groups

In the late 1950s/early 1960s, the Doo-wop sound evolved with many white vocal groups from the Big Apple paying tribute to the founding fathers of R&B.

Doo-wop is represented well with Nicky Santo and the Capris proclaiming "There's A Moon Out Tonight"; Johnny Maestro and the Crests singing "16 Candles" every time we have a birthday; Jimmy Gallagher and the Passions longing "Just To Be With You"; and from Jersey City, the Duprees' spine-tingling "Have You Heard" and "You Belong to Me." 

I added the Duprees photo as I have two versions that are actual covers of the original recordings, the current "Duprees" and my favorite by Patsy Cline. The original is still hard to beat.

---
What's Next?
Who coined the phrase "rock 'n' roll"? Was it Alan Freed? Sign up for the newsletter and read about it in the July issue. 

---
---
Do you have questions, comments or suggestions? 
If you have any favorite vinyl record topics you'd like to see on this site, please click here and enter your information in the contact form. I would love to hear from you.
All the best,
Danny Lee Sandrik
Vinyl Record Memories

---