Vinyl Record Lovers Newsletter.
---
Welcome to my monthly Newsletter. Thank you for subscribing.

The golden age of vinyl records and all things retro are the highlights of my Newsletter. Writing stories about my vinyl record memories with content from my collection is my way of sharing memories and keeping the oldies alive.

I do appreciate your valuable time reading my newsletter.
Issue #110 - April, 2022
---
In This Issue:
A South Philadelphia Teen Idol Has Died.
Will "Oldies" Radio Stop At The 70's? (Part 2)

Vinyl Record Memories Interview With DJ Ned Ward.

Country Doo Wop Spotlight Song.
Framed Album Cover Art of The Month.
Best Cover Songs: The Tiger Rag - Here Kitty, Kitty, Kitty.

1959 - A Rock-n-Roll Timeline.
---
Let's get started...

Bobby Rydell, legendary '60s era singer, actor, and teen idol, dies at age 79.
---
Robert Ridarelli, known in the music industry as Bobby Rydell, was one of the biggest stars of the 1959-1963 period, the era of Teen Idols and American Bandstand. From his first appearance on that show singing Kissin' Time, skinny and all smiles with an enormous pompadour, Bobby became an immediate sensation.
As one the South Philadelphia Teen Idols along with Frankie Avalon and Fabian he was constantly featured in teen magazines and made many television appearances outside of Bandstand.
Rydell was known for multiple appearances on Dick Clark's American Bandstand, and his fame as the epitome of an American pop star was such that Rydell High School in the Broadway musical and subsequent 1978 film "Grease" was named after him.

In 1985, talent manager Dick Fox, paired Rydell with two other Philadelphia-area entertainers, Frankie Avalon and Fabian, to create The Golden Boys. The entertaining trio continued performing for years, packing auditoriums across the country with audience members of all ages.
Bobby Rydell is the very definition of talent. His career has encompassed six decades as he continued to entertain audiences with his biggest hits, Wild One, Volare, Sway & Forget Him, his last major chart success which reached number 4 on the Hot 100 in January 1964.
Loved by his fans, Rydell was known for taking time to meet and greet audiences after shows, during book signings, and at private dinner events.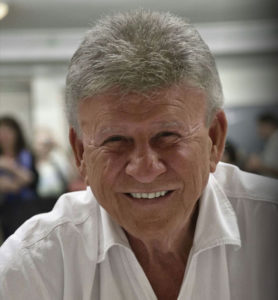 On April 5, 2022, Bobby Rydell, legendary 1960's era singer, actor, and teen idol died at the age of 79 in Abington Jefferson Hospital. The cause of death was  pneumonia. Those of us who grew up listening to your music and watching you on Bandstand....thanks for the memories.

---
Vinyl Record Memories Returns To
The Original Country Doo Wop Show.
With an April 6 return visit to my favorite oldies radio station, DJ Ned Ward picked up on one of my favorite Doo Wop Classics from 1961, "Tonight" by The Velvets. One of the few original doo wop oldies that actually chants the phrase Doo-Wop continually in the background throughout the song.
It was a fun interview and I always enjoy visiting with Ned and his producer, Mr. Barney.

Listen to Ned, Monday thru Saturday from 1pm to 3pm, all times Pacific, on KNCP Newberry Mix 107.3 FM.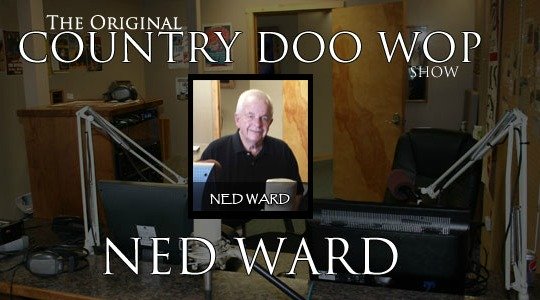 And if you're ready for some great oldies entertainment then you are in for a treat with Ned's Country Doo Wop Spotlight Song for this month...
---
Tonight (Could be the night)
The Velvets with lead singer, Virgil Johnson, began singing at sock-hops and other functions in and around Odessa, Texas and in 1960 Roy Orbison was in town visiting and heard them sing. Orbison had already established himself as a dynamic impact in the music industry on the Monument label.

It was through his influence that The Velvets were brought to the attention of Fred Foster, president and founder of Monument Records and the producer of Orbison's hit at the time, "Only The Lonely."
In late 1960 the group's first session was held at the RCA studios in Nashville and produced four tunes.
One of those tunes was "Tonight (Could Be The Night)" and the accompaniment came from some of Nashville's finest session players, including Boots Randolph playing saxophone and Floyd Cramer on piano. The original song was played over this "Live" concert so you can hear how the actual song was recorded in 1961.
Here's the result.
Will "Oldies" Radio Always Stop At The 70's?

(Part 2 - '50s Movie Nostalgia)
---
Movie history will prove one thing. More than any other decade the most popular movies are made about fifties nostalgia. For film makers and TV producers it was all about teen life in the 50s and 60s, surrounded by all the great sounds from the golden age of vinyl records. 
The 40's big band era had a sound of its own. Some of the best music ever. That's when great music really began. Oldies But Goodies originals are comprised of songs from three special decades, the 50's, 60's and 70's. And for the Oldies But Goodies crowd its the movies based on those years we continue to enjoy today.
Let's take a look at a few of the most memorable.
---
American Graffiti - 1973

Where were you in '62?
---
In the early sixties a group of teenagers in California's central valley have the chance to spend one final night after their high school graduation cruising the strip with their buddies.
It's a classic coming-of-age story set against the 1960s backdrop of hot rods, drive-ins and rock n' roll...and is considered one of the best teen movies ever made.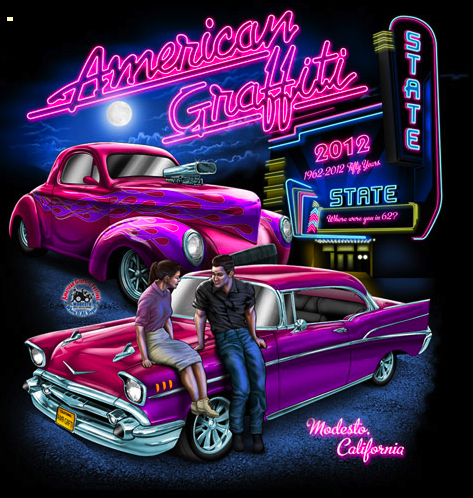 Set in Modesto, California, in 1962, the film is a study of the cruising and early rock 'n' roll cultures popular at the time.

Through a series of scenes, the film tells the story of a group of teenagers and their adventures over the course of a night while a mysterious disc jockey (Wolfman Jack) spins classic rock'n'roll tunes. Here's a sample of what our teenage world was like back in the day...

American Graffiti is a bittersweet yet comedic look at what some may say is "America's last age of innocence." Check out the American Graffiti album and cool '58 Impala here.
---
Happy Days - 1974-1984


Sitcom set in the 1950'

s



---
Happy Days is an ultra-nostalgic television show about teenagers, set in the late '50s in Milwaukee and starring Ron Howard, but "Fonzie" is by far the most popular character and element of Happy Days. The show aired from January 15, 1974, to July 19, 1984.

Happy Days became the number-one program in television in its 3rd season, 1976–1977. The character Arthur "Fonzie" Fonzarelli, the leather jacket-wearing, jukebox-smacking, finger-snapping tough guy with a kind heart appeared on countless T-shirts and lunchboxes in the '70s and '80s, made "ayyyyy" and "sit on it!" into catchphrases, and shot portrayer Henry Winkler to stardom
---
Grease - 1978

Movie set in 1950s High School
---
Just in time for those summer nights, let's re-visit the old L.A. stomping grounds of Sandy, Danny, the T-Birds, and the Pink Ladies for a 44 year look back at one of the most popular movie musicals ever made.
Grease was released on June 16, 1978 and audiences immediately fell in love with the film's 1950's vibe with a great selection of catchy musical numbers that are still performed at karaoke bars and played at weddings all over the world.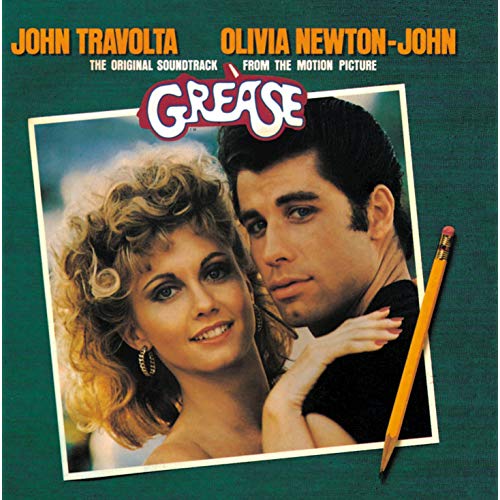 The movie brings back fond memories of the clothes worn at the time. Poodle skirts, bobby socks, and saddle shoes for the girls, and cool buttoned down striped shirts for the boys. It's a happy and fun musical for lovers of Grease.
The movie, set in a 1950s high school, added a couple of new songs that would become the bedrock of its soundtrack. "You're The One That I Want," and "Summer Nights" became worldwide duet smash hits for the films two main stars.
The Bee Gees' Barry Gibb wrote the movie's theme song, which sent Frankie Valli to Number One in the US for the first time in 16 years.

Grease would end up one of 1978's best selling albums, which came in number two behind the Saturday Night Fever soundtrack album.
---
Hollywood Knights 1980

End of a '50s era car club set in 1965
---
The Hollywood Knights, shot in 1979 and released in 1980,  is an American teen comedy film depicting the mischievous antics filled with equal measures of nostalgia and screwball humor of the remaining members of a 1950's-era car club in and around Beverly Hills and Hollywood on Halloween night, 1965.

---
The movie's key set, Tubby's Drive-In, had to be re-created from a fire-damaged A&W Root Beer in Van Nuys, California. Writer-director Floyd Mutrux then staffed it with car-hops, surrounded it with vintage hot-rods and erected a neon sign which identified it as "The Home of The Big One." A kitchen was installed which turned out authentic cheeseburgers and greasy french fries.
Nestled in the parade of toilet humor, fart jokes, mooning rebels, and topless co-eds, however, are the ruminations of the end of an era: the times they are a changin'. The doo-wop and surf soundtrack gives way to Motown, the Mamas and the Papas, The Drifters and Four Seasons as high school sweethearts Tony Danza and Michelle Pfeiffer weather the transition from puppy love to adult romance and Vietnam looms on the horizon.

---
Framed Album Cover Art of The Month.
"Every Time Two Fools Collide"

---
Beautiful artwork on memorable album covers and sleeves are a sign of our life and times. For music fans the covers are the expression of a period, of a particular time in their lives.
It is the Album Cover Artwork that will be a constant reminder how good the music inside really is. Below is the framed album cover art chosen for this month, and one I still have in my collection after more than 40 years. This album is every bit as nice as it appears in the photo below. You can click on the photo and then again on the four arrows (expand the image) for a closer detailed view.

---
Released in early 1978, the song hit number one on the Hot Country Songs list that year, for two weeks, and was West's first number one and one of Rogers' many number ones. The song became one of the pair's best-known songs, and also became one of country music's classic duet recordings.
In 2005 in a once-in-a-lifetime concert event, CMT revealed the Top 12 duets from its elite list of "100 Greatest Duets" live from Nashville. At #8 was the Kenny Rogers & Dottie West former #1 song from 1978, Every Time Two Fools Collide.

---
Best Cover Songs - Where the best version isn't always the first version.
---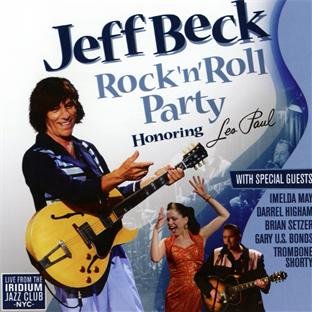 We've all been there. You hear a song, take it to heart and love it as your very own. And then comes the day you learn this special song you adore is actually something else, a remake or cover of the original recording.

Written originally as an instrumental "The Tiger Rag" - actually simply "Tiger Rag" or "Tiger Rag One-Step" - it became the #1 song in America in 1931 by The Mills Brothers, and is one of the best known and most widely recorded standards in Jazz.

On this cover, you have dazzling guitar work from an amazing guitarist, Jeff Beck, along with Mary Ford sound-alike, Imelda May doing a tribute to Les Paul...with a perfect cover of the song. You're gonna love this version by Imelda May.

I've come to realize that some songs do turn out better with a different artist and new arrangement, and have provided many examples on the Best Cover Songs pages.
---
A Rock-n-Roll Timeline

(When did Rock-n-Roll Begin)
---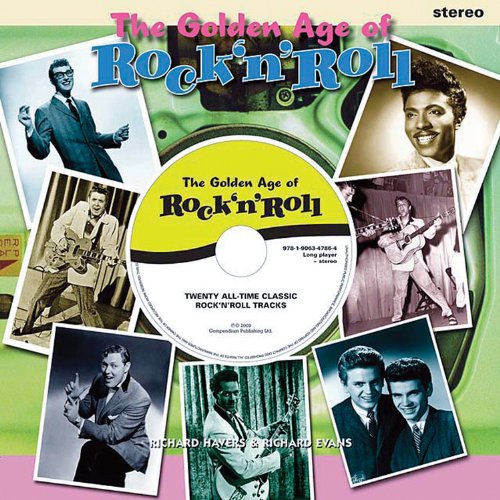 Excerpts from the book...The Golden Age of Rock-n-Roll.
This month we continue with our Rock-n-Roll Timeline and the year 1959.  The series will take us through 1962 with added entries in future newsletters. Stay tuned and subscribe to our newsletter so you don't miss a single timeline issue.
---
Six hundred million records are sold in America; rock-n-roll records accounts for 40% of the market
January - The Winter Dance Party tour starring Buddy Holly, Dion and the Belmonts, The Big Bopper and Ritchie Valens begins.
February - Buddy Holly, Ritchie Valens and J.P. "The Big Bopper" Richardson die in a plane crash.
December - Gene Vincent appears on the British TV show Boy Meets Girls.

---
What's Next?

---
The Platters - The most successful vocal group of the 1950s.
An Encore of Golden Hits -Framed Album Cover Art  from 1960 and 1961.

May will continue the "Rock'n'Roll Timeline" with special dates from the year 1960.
---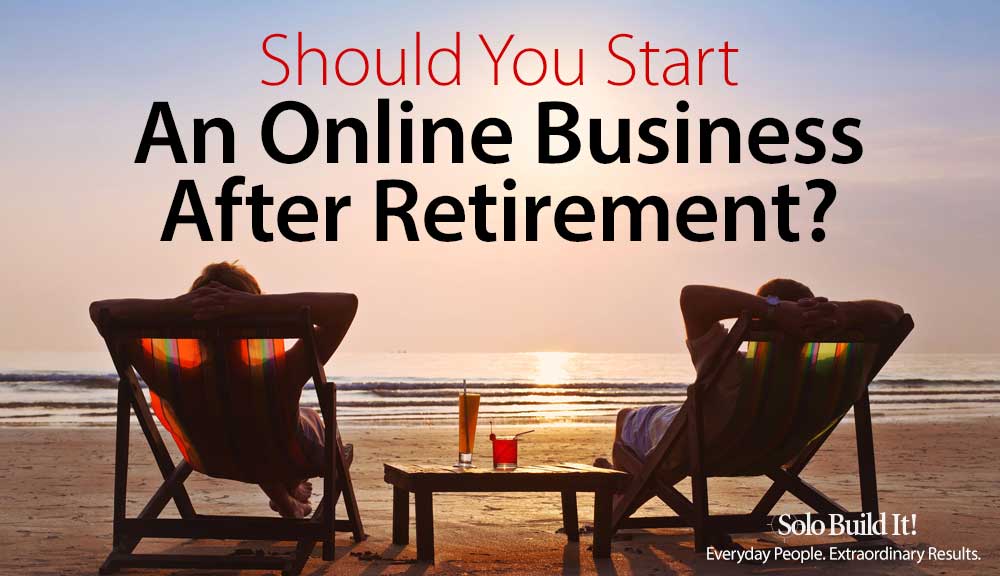 Do you have questions, comments or suggestions? 
If you have any favorite vinyl record topics you'd like to see on this site, please click here and enter your information in the contact form. I would love to hear from you.
All the best,
Danny Lee Sandrik
Vinyl Record Memories

---