Vinyl Record Lovers Newsletter
Welcome to my monthly Newsletter. Thank you for subscribing. 
The golden age of vinyl records and all things retro are the highlights of my Newsletter.

Writing stories based on my vinyl record collection is my way of sharing memories and keeping the oldies alive.
I do appreciate the time you take to read my newsletter.
Issue 045 - November, 2016
In This Issue:
Song facts about the "Whipped Cream" album.
Leon Russell - Another great talent is gone.
Collecting Vinyl - The Marvelettes
The Marcels - original 45 with picture sleeve.
A wonderful one-hit wonder from 1959.
What's New?
The Teen Queens and their 1956 song, "Eddie My Love" is online  for your review.  A heart breaking story of two young girls unprepared for the adult situations that came with their brief burst of fame.  Continue reading....

---
Whipped Cream - Interesting song facts about this famous album from 1965.
The # 1 pop album of 1965  sold over 6 million copies in the United States and the album cover alone is considered a classic pop culture icon. 
It featured model Dolores Erickson, now 80,  wearing chiffon and shaving cream. She was three months pregnant at the time.

This album would include elite session musicians from the famous Wrecking Crew: Hal Blaine on drums, Carol Kaye playing bass, and Russell Bridges (who would later become famous in his own right as Leon Russell). 

For those who remember the album title song, "Whipped Cream," it was used as the theme song for the television show, "The Dating Game."

The Dating Game also used the Tijuana Brass' "Lollipops and Roses" when host Jim Lange was telling the couples about their "dream date".

Thanks in large part to its cover, Whipped Cream spent 141 weeks in the Top 40 - 61 of those in the Top 10. 

The album pictured above is one of two that I currently have. It is the stereo version and I also have the mono LP.

A superb musician, singer-songwriter has died.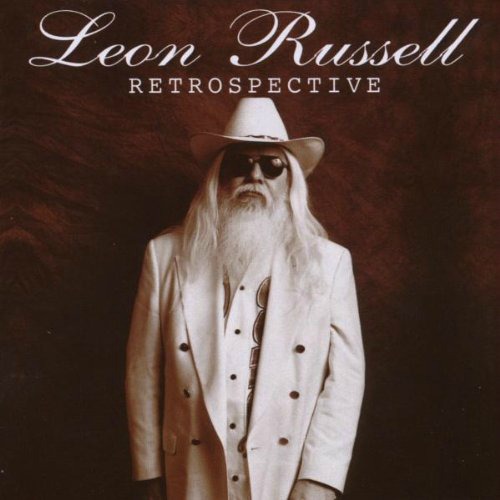 Leon Russell's work from 1970-1975 was some of the best piano work and songwriting of the period.
His 1972 song, Tight Rope (written & recorded by Russell) is one my favorites by Leon.  On the softer side I enjoyed  his 1979 duet with Willie Nelson on the album, "One For the Road."  

It's worth the price of the album just to get the Western tune, "Ridin' down the Canyon," written by Gene Autry and Smiley Burnette.   For me, old westerns never fade.   

If you have a soft spot in your heart for old tunes and the old west, hearing Willie & Leon harmonizing on "Sioux City Sue" and "Don't Fence Me In" will make you smile.

In 2011, Leon Russell was inducted into the Rock and Roll Hall of Fame.  He died in his sleep at home in Tennessee on November 13, 2016.  Leon Russell was 74.
---
The Marvelettes - Aged vinyl.
The Marvelettes was the first of Motown's girl-groups to have a #1 hit on the Billboard Hot 100. It happened in 1961 with "Please Mr. Postman." 
With the rise of the Supremes, the Marvelettes were given less promotion. But despite the money and heavy promotion being showered on the Supremes, the Marvelettes still cranked out classics like "Playboy," Beechwood 4-5789," and "Don't Mess with Bill." 

Their 1963 album "Marvelous "Marvelettes," released on Motown's Tamla label, could be worth up to $300.00 today.
---
Heartaches - The Marcels
The Marcels was a Doo Wop group that took their name from the "marcel wave," a popular hairstyle of the early 1960s. 
Their first hit "Blue Moon" was a Billboard Hot 100 #1 smash. It is included in the Rock and Roll Hall of Fame's 500 Songs That Shaped Rock and Roll. 

The Marcels' second hit "Heartaches" was another 1930s standard given a Rock N Roll beat in 1961, reaching # 7 on the charts. 

A copy, with picture sleeve released on Colpix records, is now worth up to $100.00.
Read their story and watch a live performance of their biggest hit, Blue Moon...continue reading.

---
The Knockouts - Original 45 & LP record.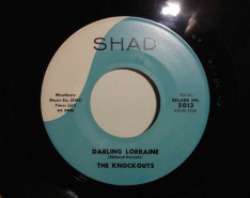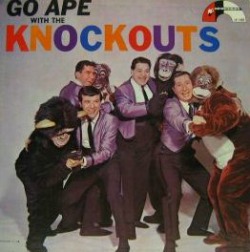 In the late 1950s the New York and New Jersey area produced dozens of Doo Wop groups, many of whom were one-hit wonders. 
A great example would be the Knockouts who in 1959 scored with "Darling Lorraine." 

Released on Shad records, the 45 is worth up to $75.00. The Knockouts' only album "Go Ape," issued by Tribute records in 1965, can sell for $200.00 today. 
---
Betcha didn't know...
In 1958 Bobby Day had a hit that has become one of the great oldies of all time. That song is "Rockin Robin." 
In 1965 the Dave Clark Five recorded "Over and Over," a song which is on the flip side of Bobby Day's "Rockin Robin." 

Of all the hits the Dave Clark Five had, their version of "Over and Over" is their only #1 hit.  I'll guess that everyone was thinking "Glad All Over" was their biggest hit. Me too!  

"Glad All Over" was released in February of 1964 and reached #6 on the Hot 100.  

My Favorite Dave Clark Five song is "Because," a No 3 song released in August of the same year.  

The #1 song, Over and Over was released in November 1965.

A regular black vinyl copy on Epic records is worth up to $40.00 with its picture sleeve.  A red vinyl copy jumps the value up to $500.00.
---
The Original
Country Doo-Wop Show!
---
Listen to my favorite Country Doo-Wop show Monday thru Saturday from  1pm to 3pm, all times Pacific.

DJ Ned Ward turns music into memories playing yesterday's Country Favorites and the Classic Hits of the 50's and 60's Doo Wop style on the new and exciting KNCP Newberry Mix 107.3 FM.
You won't be disappointed.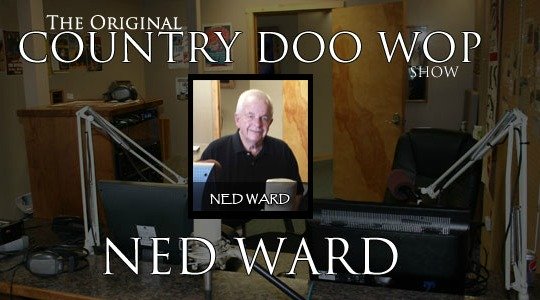 ---
Do you have questions, comments or suggestions? 
If you have any favorite vinyl record topics you'd like to see on this site, please click here and enter your information in the contact form. I would love to hear from you.
All the best,
Danny Lee Sandrik
Vinyl Record Memories

---