Vinyl Record Lovers Newsletter
The golden age of vinyl records and all things retro are the highlights of my Newsletter. Writing stories about my vinyl record memories with added content from my collection is my way of sharing memories and keeping the oldies alive.
I do hope that you enjoy these little stories, I write. They are short, they will not win any prizes for literature, but it's all about the music and our vinyl record memories.

We wish you lots of fun on this journey to the time of Drive-In Movies, Pizza Parlors, Malt Shops, and those memorable Friday night school dances. 

Issue #116 - January, 2023

---
In This Issue:
January 12, 2023 - Lisa Marie Presley Has Died.

January 10, 2023 - Guitar Icon & Eight-Time Grammy Winner, Jeff Beck, Dead At 78.

January 23rd, 1959 - Winter Dance Party Tour Begins.

January 23rd, 1986 - Rock & Roll Hall of Fame Inaugural Induction Ceremony.

January 1, 1956 - Happy Birthday "Blue Suede Shoes."

January 3rd, 2014 - Phil Everly Dies.

Best Cover Songs - All I Have To Do Is Dream.
For Elvis Fans - Links From A Visitor:

---
What's New?

January Dates in History: The month of January is all about the artists we lost, the songs we loved and a memorable return to our vinyl record memories.
=================================================
As we begin 2023 it is sad to learn the daughter of Elvis Presley, Lisa Marie, has died and one of my favorite guitar players, Jeff Beck has also died. A special Elvis tribute to his daughter with one of my favorite live performances by Elvis.
==================================================
January 23rd, 1959: The Winter Dance Party Tour begins. Thousands of fans pay $1.50 to see the show. A little over a week into the tour three headliners will die in a plane crash.
===================================================
January 23rd, 1986: Thirty Seven years ago, the first inductees were enshrined into the newly opened Rock & Roll Hall of Fame in Cleveland, Ohio.
===================================================
January 1st, 1986: Greatest Rockabilly Night of All Time was recorded in October, 1985 and released on January 1st, 1986. Enjoy Carl Perkins and his friends with a live performance of this 67 year old song, "Blue Suede Shoes."
===================================================
Jukebox Memories, 1961 - We remember the Everly Brothers and their classic #7 song from 1961, played on a restored 1956 Wurlitzer Jukebox.
===================================================
Best Cover Songs where the first version isn't always best version.

---
Vinyl Record Memories and
The Original Country Doo Wop Show.
---
Each month we give a little shout-out to our favorite radio program, Ned Ward's Country Doo-Wop show. Our friend, Ned, along with producer, Mr. Barney, airs the show from out Oregon way and if you tune in you just might hear Ned talk a little about Vinyl Record Memories. Listen in Monday thru Saturday from 1pm to 3pm, all times Pacific, on KNCP Newberry Mix 107.3 FM.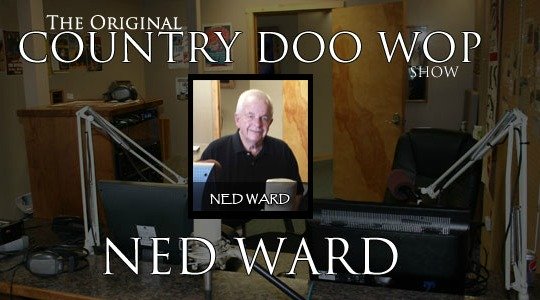 Let's get started...

---
Lisa Marie Presley Dead At Age 54

Like most people's lives, hers was not entirely pretty. Just because one has been blessed with a comfortable financial heritage, it doesn't necessarily mean everything else is easy. In fact, just the opposite - as most any child living in the shadow of their famous parent can probably tell you.
The singer-songwriter went into cardiac arrest at her Calabasas, Calif., home before being rushed to West Hills Hospital and Medical Center where she died. She was the only child of legendary Rock & Roll icon Elvis Presley, who died in 1977 from heart disease at age 42, and Priscilla Presley.

Lisa Marie was just 54 at the time of her death, and just a few days after attending the Golden Globes to support a film about her late father.

A public memorial service honored Lisa Marie Presley at the Graceland mansion in Memphis, Tennessee, on January 22, 2023, her final resting place, a garden on the property where her son and father are buried.
---
Lisa Marie - "I'll Remember You" - Elvis

---
I believe this favorite live performance by Elvis is a fitting tribute to the memory of his only child, his daughter, Lisa Marie. Elvis was born on January 8th and his daughter would die on January 12th within a few days of her father's birthday. Had he lived, Elvis would have turned 88 this month. 
From his rise to fame in the 1950's, to his death at the age of 42 in 1977, through to the present-day; the world is still fascinated by everything that is Elvis.
Legendary Rock Guitarist Jeff Beck Has Died.

---
Jeff Beck, the blues-rock innovator and two-time Rock and Roll Hall of Fame inductee who revolutionized how the guitar is played, has died.
Beck, an eight-time Grammy winner, was twice inducted into the Rock and Roll Hall of Fame — both as a member of the Yardbirds as well as for his work with his own Jeff Beck Group.
The 1989 album Jeff Beck's Guitar Shop was his last solo album for a decade, but he remained active through the 90s. In the 2000s and 2010s, Beck only released a handful of albums, but began to settle into his role as an elder statesman, highly praised and admired by all who knew him. This video is a perfect cover of the song "Sleepwalk," a display of the immense talent of this gifted individual.

Jeff Beck died on Tuesday, January 10th, 2023 after "suddenly contracting bacterial meningitis." He was 78.

He was one of the most inventive guitar players of all time, and set a very high bar for all who followed. His legend will live on.
---
Buddy Holly's Winter Dance Party Tour Begins.
January 23rd, 1959
---
The "Winter Dance Party" tour gets underway with a show at the Million Dollar Ballroom in Milwaukee on January 23rd, 1959. Before the tour is over, headliners Buddy Holly, Ritchie Valens and The Big Bopper are killed in a plane crash.
Despite freezing temperatures, thousands of fans pay the $1.50 admission to see the show. The tour is scheduled for 24 dates, slated to end on February 15, but tragedy strikes on February 3 when after a show in Clear Lake, Iowa, Holly, Valens and The Big Bopper decide to fly to their next stop instead of taking the bus. The small plane goes down soon after takeoff, killing everyone on board.
This beautiful song was written by Buddy Holly (though also credited to Norman Petty) and recorded with the Ray Ellis orchestra on October 21, 1958, in the presence of Buddy's wife, Maria Elena Holly. But you have to appreciate the impact of this great song and the love that inspired it.
Five hours after they met, Buddy Holly proposed to Maria Elena Santiago at PJ Clarke's in New York on June 20, 1958 at Table 53 and soon thereafter wrote "True Love Ways" for her as a wedding gift.
It was not released until March 1960, after Buddy Holly's tragic death, when it was included on the album, The Buddy Holly Story, Vol. 2, on the Coral label.
---
First Inductees Into The Rock-n-Roll Hall of Fame.
January 23rd, 1986
---
Thirty seven years ago this month the first inductees entered the Rock & Roll Hall of Fame.
Eight of the inaugural inductees were alive at the time of the first Rock & Roll Hall of Fame induction ceremony on Jan. 23, 1986, at the Waldorf Astoria Hotel in New York, but have since died.
01-23-1986 Inaugural class of the Rock and Roll Hall of Fame inductees:
Chuck Berry; James Brown; Ray Charles; Sam Cooke; Fats Domino; The Everly Brothers; Buddy Holly; Jerry Lee Lewis; Elvis Presley; Little Richard; Robert Johnson; Jimmie Rodgers; Jimmy Yancey; Alan Freed; John Hammond; and Sam Phillips.
---
Happy Birthday
"Blue Suede Shoes"
---
Blue Suede Shoes released 67 years ago on January 1, 1956 by Carl Perkins remains to this day, a rockabilly classic.
Enjoy the "Greatest Rockabilly Night of All Time" as Carl performs in this 1985 special from London with George Harrison, Dave Edmunds, Eric Clapton, Ringo Star, Rosanne Cash, and other rockabilly stars.

"One night I heard this boy tell the girl he was dancing with, "Watch out, don't step on my suedes". "It kind of stuck to me," said Perkins, who pulled out a paper sack the next morning and wrote on it...Read more
---
Jukebox Memories with The Everly Brothers.

(Phil Everly Died on January 3rd, 2014)
---
Phil Everly, one half of the Everly Brothers, died of complications from lung disease at age 74, in California on January 3rd, 2014. On August 21st, 2021, Don Everly died at his home in Nashville. He was 84.

In their heyday between 1957 and 1962, the Everly Brothers had 19 Top 40 hits, including "Bye Bye Love," "Wake Up Little Susie" and "All I Have to Do Is Dream."

The Every Brothers #7 hit from 1961, "Walk Right Back" was recorded with a single verse before songwriter, Sonny Curtis, could complete the second verse.

For those of us who grew up during these great times, it's not hard to look at this restored 1956 Wurlitzer Jukebox and get lost in time with wonderful memories, when as teens, we would meet after school, drink cherry cokes, and listen to 45rpm records on a Jukebox.

Those were fond memories, playing this great Everly Brothers song on a soda shop "Jukebox," picking out the song with your girl and watching the record begin to play.
What a great combo. A soda shop, cherry cokes, a Jukebox, and your girl friend. And to top it off...3 plays for a quarter! Such fond memories of the Everly Brothers great songs.

---
Best Cover Songs
This is an added entry to the above Everly Brothers Jukebox Memories. It is a well done cover of their 1958 original release of "All I Have To Do Is Dream," which features Chet Atkins on guitar.  

We've all been there. You hear a song, take it to heart and love it as your very own. And then comes the day you learn this special song you adore is actually something else, a remake or cover of the original recording. I've come to realize that some songs do turn out better with a different artist and new arrangement, and have many examples to showcase on the Best Cover Songs pages where you can judge for yourself.

This cover song by Glen Campbell and Bobby Gentry was an original #1 song for The Everly Brothers in 1958 and was written by the famous husband and wife team of Felice & Boudleaus Bryant. They wrote a string of hits for the Everly Brothers including, "Bye Bye Love," "Wake Up Little Susie," "Devoted to You," and "Bird Dog." The Bryants wrote more than 6,000 songs, some 1,500 of which were recorded.

This version of All I Have To Do is Dream is made even better with the excellent musical arrangement. Result...pure perfection with harmony and musicianship.

However, for those of us who lived the times, it's not surprising how really popular this song was over sixty years ago, and why the original by Don and Phil Everly is still our favorite.
---
Elvis Links: 
Provided by A Vinyl Record Memories Visitor.

In December an Elvis fan contacted Vinyl Record Memories and forwarded some link information I believe would be of interest to all those who still follow Elvis, and there are many. Thanks to Andrew and his daughter Amelia for the great info. If you are an Elvis fan it is worth the read. Here is the Elvis link.
---
What's Next?

More classic album cover art...

February will continue the "Rock'n'Roll Timeline" with special dates from the year 1960.


Ever thought of having your own website? I built Vinyl Record Memories "from scratch" with SoloBuildIt! Click below to find out more....

Top of Page