Vinyl Record Lovers Newsletter.

Welcome to my monthly Newsletter. Thank you for subscribing. 
The golden age of vinyl records and all things retro are the highlights of my Newsletter.

Writing stories based on my vinyl record collection is my way of sharing memories and keeping the oldies alive.
I do appreciate the time you take to read my newsletter.
Issue 059 - January 31, 2018
---
In This Issue:

Remembering those who left us in 2017.
The Doo-Wop Daddy is back! The Original Country Doo-Wop Show.

---
What's New?

The Chordettes page is up and have received several comments about their two great songs, the live Lollipop video and the story about the record label romances. You can view the page and video here. 
==========================================
Do you remember the song "Do The Bop"? It has an interesting history and after a name change turned into one of the biggest hits of 1958.

==========================================

A sad entry for me each year is the listing of those we have lost the previous year. A few people each year express disappointment I did not list their favorite artist. My decision is simple and based on how the entertainers I list have touched my life over the years.
I get one last opportunity to say thanks for the memories and allows me to once again look back on a time I was privileged to live in.     

---
What Else Is New?

My friend and DJ, Ned Ward, returned this week after a five week battle with pneumonia. He sounded great, full of energy and the show was, as always, fantastic.  When he played "At the Hop" by Danny & The Juniors, I decided to look back on how that song came about.
Ned also remembered my request for two of my favorite Mel Tillis songs. After hearing one on his show this past Monday, I decided to write a page on the song. Stay tuned for one of my Mel Tillis favorites in February.

---
At The Hop - Betcha Didn't Know!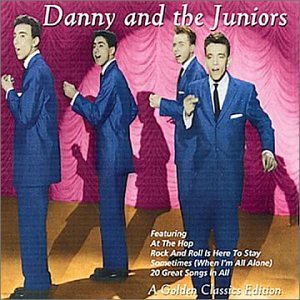 Johnny Madara grew up in the housing projects of Philadelphia and met Dave White, who was part of a local group called "The Juvenaires." Together they wrote a song in 1957 which they titled "Do The Bop."

Madara released the song as lead singer under a small Philly label, Singular records, with "The Juvenaires" as backup. The song came to the attention of Dick Clark. Madara and White were encouraged by Clark to change the name of the song, and some of the words, to "At The Hop."
 
Madara was under contract to Singular records. The song name was changed to "At The Hop" and The Juvenaires suddenly became "Danny & The Juniors" with Danny Rapp (born Daniel Joseph Rapp) as the lead singer. 

The song was not initially a success, but after being played on Clark's Bandstand, it was picked up by ABC-Paramount Records, released in November, 1957 and stayed at the top of the U.S. charts for seven weeks. Danny Rapp died April 5th, 1983. He was 43.

---
Gone but not forgotten | Remembering those who left us in 2017.

We don't often remember those who remained behind the scenes over the years and some who created one hit wonders and have been all but forgotten.

These are some of the men and women I remember who made the music we all take for granted that passed away in 2017.
Take some time and look over the list. You may not know who they are but you can now pay your respects to the men and women who helped make the oldies we all love.
---
March 2017

06 - Ritchie Adams - Original lead singer, The Fireflies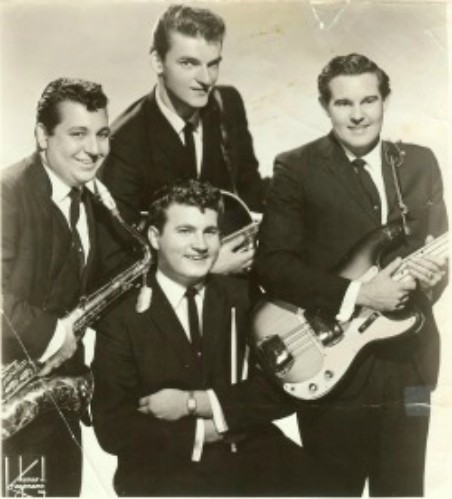 Ritchie Adams (top center in photo) was lead singer on the Fireflies original song "You were Mine." The song was written by Paul Giacalone (center bottom). 

Adams eventually left the group for a songwriting career by 1961 and wrote more than 300 songs. He recorded a series of singles but none became hits.
His songwriting career, though, included numerous top forty hits on various charts including the hits Tossin' & Turnin' for Bobby Lewis (#1, 1961) and After The Lovin' for Engelbert Humperdinck (#8, 1977). Ritchie Adams, died on March 6 after a long-term illness at the age of 78.
Read the Fireflies story here with current lead singer Marco Gueli Jr.
---
18th - Chuck Berry - singer, song writer, musician.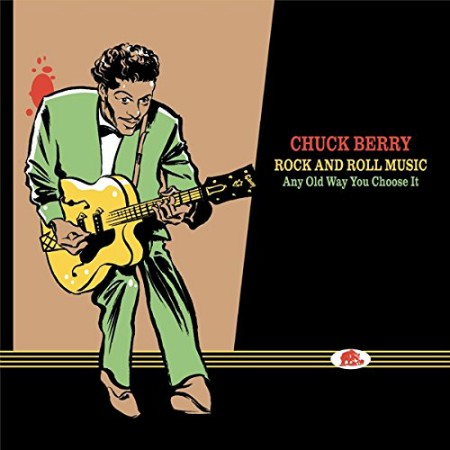 From the Rockabilly flavored "Maybellene" to my all-time favorite, "Johnny B. Goode," Berry produced some of the most imitated guitar licks of all time.

Chuck Berry, whose original novelty songs, fantastic guitar riffs and onstage duck walk defined rock & roll during its early years and for decades to come, died of cardiac arrest on March 18th. He was 90.  Read the story of this 1964 #14 hit and watch the video here.

---
22 - Chuck Barris - Game Show host, Song Writer.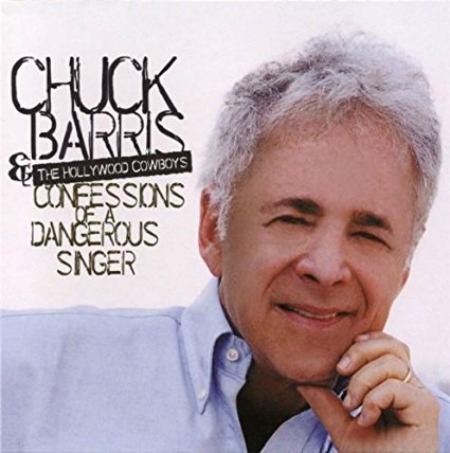 Chuck Barris died on Wednesday, March 22, 2017. Some of you will be scratching your head wondering who was Chuck Barris.  Well, he created the Gong Show. I loved the Gong Show (remember Gene, Gene, the dancing machine)? He also created the Newlywed Game and the Dating Game. 
OK so what does that have to do with music. Well, Barris lived in Palisades NY and before he was a TV Producer, he was, you guessed it, a song writer. 

I assume you may have guessed his most famous song because of where he lived.  You got it, he wrote the # 3 Song in the Nation in May of 1962 for Freddie Cannon, Palisades Park. Barris was 87. 
---
30 - Rosie Hamlin - Lead singer of Rosie & the Originals.
Rosalie Hamlin, the lead singer of Rosie and the Originals who recorded the early '60s one-hit wonder classic "Angel Baby," has died at age 71.
Sadly, Rosalie Hamlin passed in her sleep on March 30, 2017.
According to family members she didn't perform anymore, and had removed herself from the music scene because of health concerns.  Read the remarkable story of "Angel Baby."
---
April 2017

22 - Erin Moran - Erin Marie Moran was an American actress and TV star on the hit series Happy Days.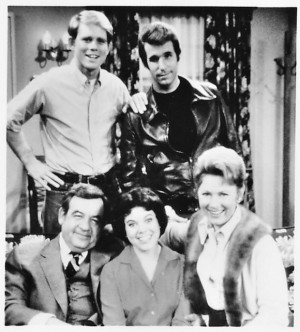 A favorite TV show for millions of Americans, Happy Days ran from January 15, 1974, to September 24, 1984 and became one of the biggest hits in television history.

The show presented an idealized vision of life in the mid-1950s to mid-1960s in Midwestern United States and was the number-one program in television in 1976-1977.

Erin Moran, the actress who played Joanie Cunningham on Happy Days died of complications with stage four cancer on April 22nd. She was 56.

---
August 2017

08 - Glen Campbell - Entertainer, Singer, Musician, member of a unique group of  session players know as The Wrecking Crew.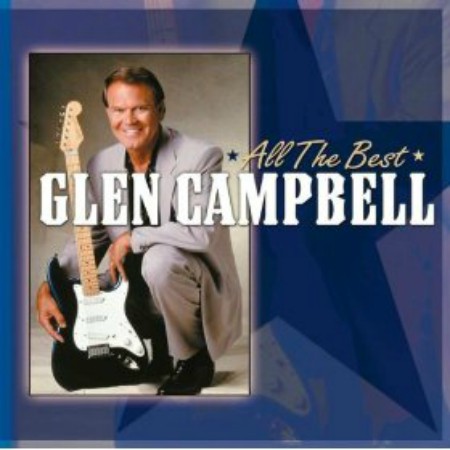 Glen Campbell, the legendary singer who defied genre by fusing country and pop sounds on hits such as "Rhinestone Cowboy" and "By the Time I Get to Phoenix" in the Sixties, died following a long battle with Alzheimer's disease on August 8th in Nashville. He was 81.

Glen Travis Campbell won five Grammy's, sold more than 45 million records, had 12 gold albums and 75 chart hits, including No. 1 songs with "Rhinestone Cowboy" and "Southern Nights."
It's not often we have the pleasure of hearing a cover song outshine the original, but this song by Campbell and Bobbie Gentry sure comes close. This song is my favorite Glen Campbell duet.  Read more...
---
September 2017

08 - Don Williams, Singer, song writer, musician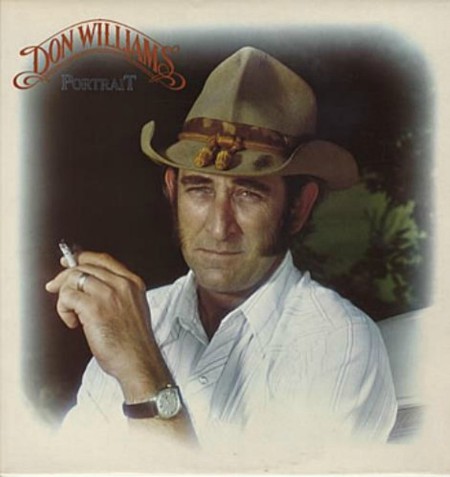 In 1976, Williams became an Opry member, and was crowned CMA Male Vocalist of the Year in 1978, with his version of Danny Flowers' "Tulsa Time" earning CMA Single of the Year. I do have an original 45rpm record of "Tulsa Time,"  purchased new in 1978 and four albums also  purchased new.

Don Williams, nicknamed the "Gentle Giant" for his tall stature and reassuring voice, died following a short illness of emphysema on September 8th, 2017.

Everyone who makes country music with grace, intelligence, and ageless intent will do so while standing on the shoulders of this gentle giant. Don Williams was 78. 

---
October 2017

07 - Jimmy Beaumont - Lead singer for The Skyliners.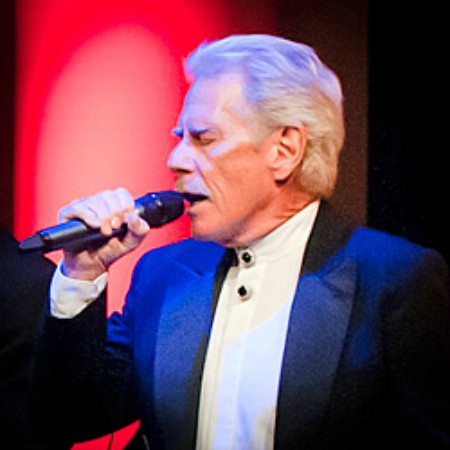 Jimmy Beaumont, the golden-voiced singer of the Skyliners, died Saturday, October 7th, in his sleep at his home after a career that lasted nearly 60 years.
A humble and soft-spoken star, Beaumont was still singing as recently as Sept. 17, 2017 when the Skyliners performed a concert in New York.
Jimmy Beaumont was 76.
Thanks for the memories, Jimmy.  "Since I Don't Have You" was a big part of my teenage life and the happy times we all grew up in.  Return with me to 1959 and watch The Skyliners in a live performance of this memorable classic.  Read more...   

---
25th - Fats Domino - Perfect Ambassador for the New Orleans music.

Fats Domino rocks? Well, of course he does. And he was rocking and rolling long before Elvis, Jerry Lee, Ricky, Bill Haley....or anyone else. Nineteen-forty-nine, in fact.
That's when Fats Domino recorded The Fat Man, inaugurating a long, ongoing career that saw him become the first R&B artist to cross over into the pop charts, and the ONLY one to stay there.
One of the true godfathers of rock 'n' roll music, Fats Domino, the genial, good-natured symbol of the dawn of rock and roll and the voice and piano behind enduring hits like "Blueberry Hill" and "Ain't That a Shame," died October 25th at the age of 89 in Louisiana. ,

Growing up with the music of Fats Domino, Elvis, Ricky Nelson, Chuck Berry, and Jerry Lee Lewis, Fats was the perfect ambassador for New Orleans music.
In 1957 Ricky Nelson's first release was a cover of Fats Domino's hit song, I'm Walkin'.  The original single by Fats Domino was his third release in a row to reach No. 1 on the R&B Best Sellers chart.
Watch this video of  Fats Domino and Ricky Nelson in a rare performance together singing that original cover song. This concert was taped in August 1985, just four months before Ricky Nelson's death. Read more... 

---
November 2017

19th - Mel Tillis - Singer, Song writer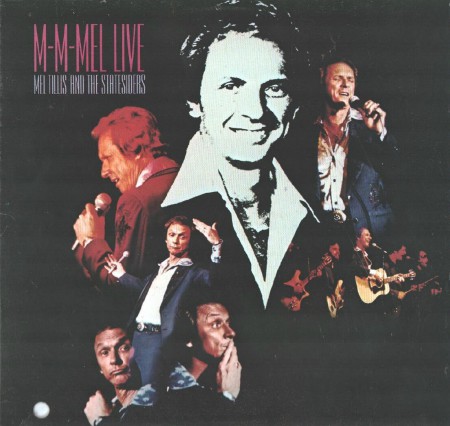 Mel Tillis, the Country Music Hall of Famer who was as famous for his songwriting as he was for his lifelong stutter, died at Munroe Regional Medical Center in Ocala, Florida, on November 19th, following a lengthy illness.

My two favorites by Tillis includes "What Did I Promise her Last Night," a 1977 #4 classic country tune. The song is one that Tillis owns and makes you believe as you listen to it.

My other favorite "Send Me Down to Tucson." made it all the way into the number two spot in 1979. It's an all time classic country cheating song that finds the singer having a torrid affair with a lover in another city and state. Mel Tillis was 85.

---
21st - David Casidy - Singer, Actor, Musician & Teen Idol.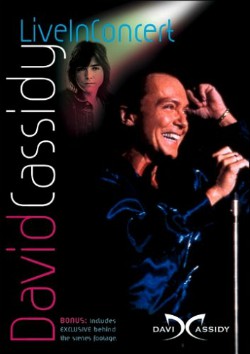 In the early '70s, Cassidy was cast as Keith Partridge on the family-friendly "The Partridge Family" TV show, alongside his real-life step-mother, Shirley Jones, who played the show's lead.

The Partridge Family – a fictional show about a family band – was a smash, and released eight albums between 1970-1973, scoring numerous hits, including "I Think I Love You" and "Breaking Up Is Hard To Do."

David Cassidy, the musician, singer, actor and Partridge Family teen idol, died November 21st after being hospitalized for kidney and liver failure. He was 67.

---
The Original
Country Doo-Wop Show!
---
Listen to my favorite Country Doo-Wop show Monday thru Saturday from  1pm to 3pm, all times Pacific.

DJ Ned Ward turns music into memories playing yesterday's Country Favorites and the Classic Hits of the 50's and 60's Doo Wop style on the new and exciting KNCP Newberry Mix 107.3 FM.
You won't be disappointed.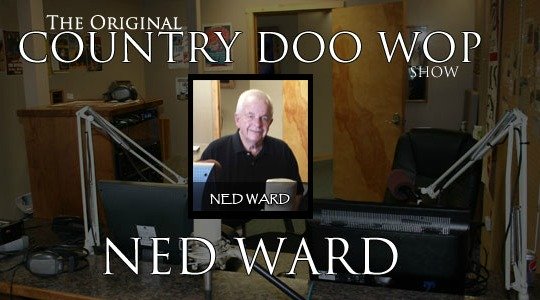 ---
Do you have questions, comments or suggestions? 
If you have any favorite vinyl record topics you'd like to see on this site, please click here and enter your information in the contact form. I would love to hear from you.
All the best,
Danny Lee Sandrik
Vinyl Record Memories

---