Vinyl Record Lovers Newsletter

Welcome to my monthly Newsletter. Thank you for subscribing. 
The golden age of vinyl records and all things retro are the highlights of my Newsletter.

Writing stories based on my vinyl record collection is my way of sharing memories and keeping the oldies alive.
I do appreciate your valuable time reading my newsletter.
Issue #090 - August 24, 2020.
---
In This Issue:
Trini Lopez "If I Had A Hammer" singer has died.
50s-60s Girl Groups - A Feel Good Music Era.

Cover Song of The Month - "Lyin' Eyes" - The Cheatin' side of Town.
Legendary Country Singer Snubbed by the Country Music Hall of Fame.



What's Next?

---
What's New?

---
Record Store Day (RSD) will be different in 2020. RSD is the world's largest single-day music event and is scheduled to be celebrated with special, properly distanced release dates on Saturdays in August, September and October.
=======================================
Trini Lopez of "I Had A Hammer" fame has died. His 1963 song hit #1 in 36 countries and sold over a million copies. I'll tell you what else Lopez was noted for?
=======================================
Tucked between the early street corner Doo Wop groups and the mid-60s British invasion was the phenomenon known as the Girl Groups. Song lyrics that centered around that perfect guy and Studio Session Players are a big reason songs become hits.  It all stars with a video tribute to the 50s-60s girl groups. You're gonna love this  tribute. 
=======================================
Have you been to the "Cheatin' Side of Town?" This cover song of the month was released 45 years ago this month by one of the world's best-selling bands of all time. "Lyin' Eyes" also crossed over to the Country chart where it reached No. 8, The Eagles first on that chart and a feat few rock bands could have achieved at that time.
=======================================
Of all the current Country Music singers this man remains at the top of my list as one of the very best, and rightfully deserves his place in the Country Music Hall of Fame.
=======================================

Let's get started...

---
Record Store Day
Aug 29 - Sept 26 - Oct 24

---
Since 2008, Record Store Day has grown into the world's largest single-day music event, shining a light on the culture of the indie record store across the globe. In 2020, that world is different, so Record Store Day will be too.
RSD is now scheduled to be celebrated with special, properly distanced release dates on Saturdays in August, September and October.

Record Store Day will look very different this year, but supporting indie record stores may be more important than ever. We don't know what sort of rules will be in place, or what sort of gatherings people will be in the mood for this year, so we're focusing on the music and getting the really great titles on the RSD Official List this year into the stores and into your hands, in the most financially and socially responsible way.
Record Store Day (RSD) for the Hamilton-Fairfield, Ohio and surrounding areas will be located at Main Street Vinyl in Hamilton, my home town.
Visit with my friends, Bill Herren and his two sons, Scott and Jason for this special three day event. 
---
Trini Lopez, "If I Had a Hammer" Singer and Guitar Designer Dies at 83.

---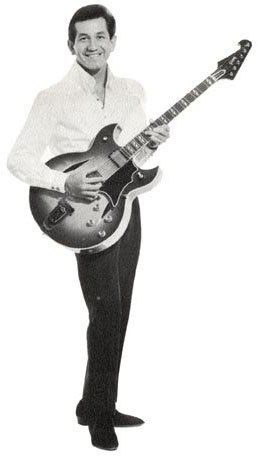 Trini Lopez (born Trinidad López III, 15 May 1937) an American (Chicano) singer, guitarist and actor, has died.

In 1963, Lopez achieved what would be the biggest hit of his career with "If I Had a Hammer". Originally written in 1949, Lopez's version hit No. 1 in 36 countries and sold over one million copies.

The song's popularity led to a collaboration between Lopez and Gibson Guitar. He ended up designing two different models for the guitar company: the Trini Lopez Standard, a rock and roll model based on the Gibson ES-335 semihollow body, and the Lopez Deluxe, a variation of a Gibson jazz guitar designed by Barney Kessel. Both models were in production between 1964 and 1971, and remain popular collectors' items as of today.

Beginning in the late 1960s, Lopez pursued a career in acting. His most memorable role came in 1967's The Dirty Dozen as Private Pedro Jimenez. He also appeared on the TV series Adam-12 and The Hardy Boys/Nancy Drew Mysteries.

Lopez would chart a total of 20 times between 1963 and 1969. In addition to "If I Had a Hammer", his most popular recordings included versions of Will Holt's "Lemon Tree", Jerry Leiber and Mike Stoller's "Kansas City", and Veracruz's "La Bamba". Trini Lopez died on August 11, 2020. He was 83.

---
The Girl Groups...
A Feel Good Trip Down Memory Lane.

---
As countless broken-hearted teenage girls cried into their pillows listening to the song "Maybe," one of the first of the girl groups, "The Chantels," delivered an exciting sound in 1958.

The girl singers rarely if ever performed material they had written themselves and rarely if ever played the instruments featured on their recordings, a job left to studio musicians, a group of professionals many will admit, turned songs into hits. 

So the lady doo-woppers had their day in the sun, as the gentlemen doo-woopers had had before them. And then exited the stage.

---
Remember the 1963 Hit song, "One Fine Day"? Wanna return to that feel good music era and a rewind of this Shooby Doo Wop golden oldie? Climb aboard the memory train and travel with me back to yet another great time in history when One Fine Day lit up the summer of '63. Don't miss this exciting video tribute to the 50s-60s girl groups. It all begins right here...

"Eddie My Love" music lyrics was written by Teen Queens brother, Aaron Collins. Here is the story of this 60-year-old teen ballad, the two sisters who sang the song and their tragic ending. Read their story...

The Orlons formed the foundation of a golden era in Philadelphia music with songs like Wah-Watusi, Don't Hang up and South Street. The Orlons were actually discovered by high school classmate, "Dovells" lead singer Len Barry (remember the Bristol Stomp). Read more...

The Chordettes Vinyl Record Memories of Lollipop & Mr. Sandman brings back warm, fuzzy memories of an era and the fabulous harmonies of these four pretty gals. More than 60 years later these two songs still resonates with listeners, and as a result, still remain current. Read the Chordettes story...

---
Headed for the "Cheatin' Side of Town."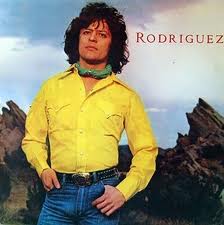 Many years ago when I first heard the "Lyin' Eyes" cover by Johnny Rodriguez I was caught up, not only by the arrangement, but the way Rodriguez performed this Country Cheatin' classic, making it one of the best covers on this song by anyone.
The album, "Reflecting" made it to number eleven on the US Country charts. Three songs off the album all made the top five, however, this really well done "Lyin' Eyes" cover song never received any real recognition....until now. Vinyl Record Memories decided to add this special cover song as one of our favorites.  The song was written by The Eagles, Glenn Frey and Don Henley and adds another notch to my "Favorite Country Cheatin' Songs" list. Read more...

---
Last Man Standing...
Why No Country Music HOF for Jerry Lee Lewis?

---
Of all the legends who came out of Sun Records in the 1950s, including Elvis, Johnny Cash, Carl Perkins, and Roy Orbison, no one would have bet the last one standing would be the pill-popping, whiskey-guzzling, gun-waving hellion from Ferriday, La.... Except The Killer, of course.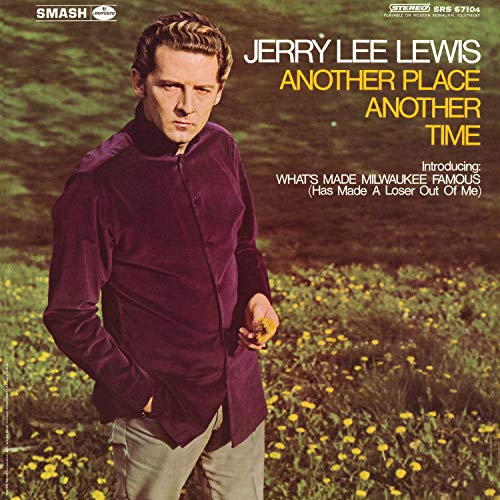 In a recent interview with Rolling Stone, Jerry Lee Lewis told the magazine when he returned to the studio after suffering a stroke, he had a new goal on his mind. He wants to be inducted into the Country Music Hall of Fame. While it's true that we often think of Ol' Jerry Lee as a rock 'n' roll pioneer, the Pumpin' Piano Man has had more success on the country side of the charts over the course of his 60 years in show biz.

Beginning with his 1969 album Another Place, Another Time, Lewis scored nearly two dozen Top 10 country hits, including "What Made Milwaukee Famous (Has Made a Loser Out of Me)." Four of those hits went to Number One, and he placed high on Rolling Stone's 100 Greatest Country Singers of All Time. Still, he has yet to be inducted into the Country Music Hall of Fame. "I'd like that to happen," Lewis says. "I don't know any reason why not. You couldn't be any more country than I am."

As far as Lewis is concerned, "I think I've always been a country artist," he says. "Whole Lotta Shakin' Goin' On" was Number One in country. So was "Great Balls of Fire."
One reason Lewis isn't already in the Hall of Fame may be his reluctance to play by Nashville's rules. There's one legendary story about the time he played the Grand Ole Opry in 1973. Rather than sticking to country songs, he played a fiery set of his rock & roll hits, and blasted well past his time limit.
Lewis laughs at that memory today: "I went on and they introduced me and I don't know who done it but I went ahead and played 56 minutes. They kept trying to get me off the stage and I didn't pay any attention to 'em."

---
Since Lewis lives near Memphis, occasionally he'll ride past Sun Records Studio, where he, Sam Phillips, Elvis Presley, Johnny Cash, Carl Perkins, and others started a musical revolution that still echoes through the culture today. "I go by there sometimes," Lewis says. What goes through his mind? "Precious memories," he says.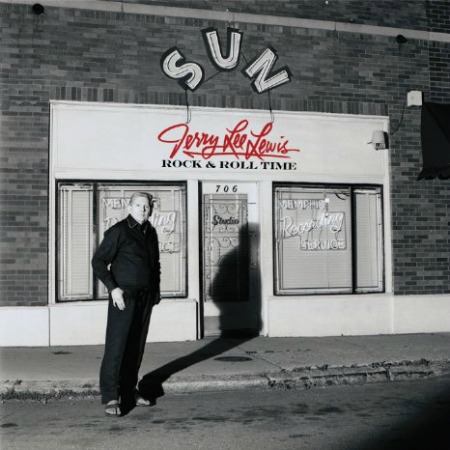 These days, Lewis spends most of his time at home with his wife, taking it easy. Sometimes he'll call Little Richard, one of the only other rock & roll innovators left.
"Oh, I talk with Richard occasionally," Lewis says. "We talk about old times, and good times, and what's going on in our health. He's a good friend of mine." Little Richard died on May 9th, 2020, less than 3 months after this interview with Jerry Lee. Read more of the Jerry Lee Lewis Story...

---
What's Next?
A haunting Sleep Walk instrumental steps back in time with my favorite cover of this Santo and Johnny vinyl record memories classic from 1959.
Few songs are so universally and instantly successful at creating a dreamy atmosphere. Don't miss this exciting issue coming your way in the next Vinyl Record Lovers Newsletter.


---