Vinyl Record Lovers Newsletter
Welcome to my monthly Newsletter. Thank you for subscribing. 
The golden age of vinyl records and all things retro are the highlights of my Newsletter.

Writing stories based on my vinyl record collection is my way of sharing memories and keeping the oldies alive.
I do appreciate the time you take to read my newsletter.
Issue #086 - April 30, 2020.
---
In This Issue:
Remembering Merle Haggard.
Brian Wilson - An American Treasure.

April 16h, This Day In Music.
Who Was Roquel "Billy" Davis?
---
I Remember Merle Haggard: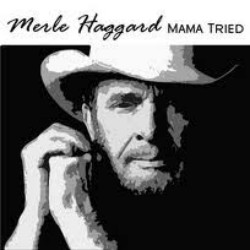 Of all the country music greats, Merle's story might be the most symbolic of the American experience, from growing up in California during the Depression, to spending time in prison, to becoming a rags to riches story.

But when it comes to influencing country music itself, few this side of the legendary Hank Williams can say they've left a bigger footprint. Sadly, one of the great country legends of our time, died on his birthday, April 6, 2016.
A recent update to all Merle Haggard pages is nearly complete. I have added them to the Vinyl Record Memories blog for your review. You can view all my Merle Haggard pages here.
---
What part of The Buddy Holly Story was disappointing for many?

---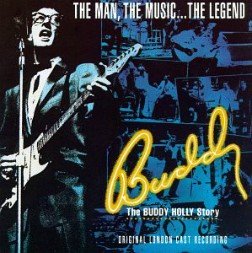 If you grew up in the Buddy Holly era, this 1978 biography profiles the lives of someone who helped change forever, the music in the 50s and beyond. The Roller Rink medley and The Crickets at the Apollo looks back at this special time in history and how it all began.

One of the bigger disappointments about the film was how the original Crickets were deleted from the film bio. Imagine if there were a film about Paul McCartney. George Harrison is written out completely, while the other two Beatles are named Jack Jones and Fred Smith.
You think that's ridiculous? Well, that's exactly what happened in this film. If there is one reason to watch this movie, it's for Gary Busey's incredible portrayal of the lead character.

And don't forget to view the short video near the bottom of the Buddy Holly story that sends you back to the original studio where Holly and many other stars recorded. A wonderful piece of history. Read more details from my Buddy Holly Story.

---
The Beach Boys Good Vibrations is without a doubt one of Brian Wilson's greatest songwriting accomplishments.

---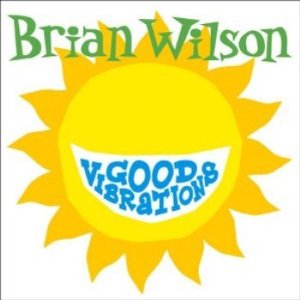 I received an email from a subscriber wanting to know which Beach Boys songs were my favorites. Well of course I love "Little Deuce Coupe" and the car songs. "Don't Worry Baby" and "I Get Around" are also right at the top.
But it was hard to overlook one of Brain Wilson's greatest songwriting accomplishments. Here is a small excerpt from My Good Vibrations page and this fantastic video for your review.

While narrating a short film about Brian, Beatles producer Sir George Martin went on to say that it took his own combined talents as their producer, the writings of Lennon and McCartney and the instrumental talents of all four Beatles to create their records, but Brian Wilson did All of that for "The Beach Boys."

Simply put George Martin paid Brian Wilson the highest compliment by saying that it took him and all four Beatles to do what Brian could do alone.

As you watch this video enjoy The Brian Wilson band with the Wondermints, perform what we have come to expect with anything Brian Wilson is associated with, total professionalism.

---
April 16th, This Day In Music.

---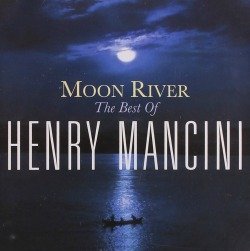 Henry Mancini, born on April 16, 1924 was an American composer, conductor and arranger.
His best know works include the themes to The Pink Panther film series and to the Peter Gunn television series.
But his biggest and best was the "Moon River" melody to the movie, Breakfast at Tiffany's. Henry Mancini died on June 14th, 1994 at age 70. Moon River is actually a real river in Savannah, Georgia where songwriter, Johnny Mercer grew up. Read my Moon River Story here.

---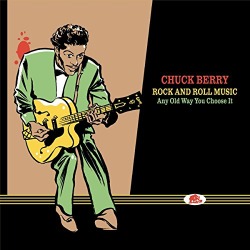 On April 16, 1956 Chuck Berry recorded "Roll Over Beethoven" which was released by Chess Records the following month.
It is said that Berry wrote the song in response to his sister Lucy always using the family piano to play classical music when Berry wanted to play pop music.
The lyric "roll over Beethoven and tell Tchaikovsky the news" refers to how classical composers would roll over in their graves upon hearing that classical music had given way to rock and roll.

---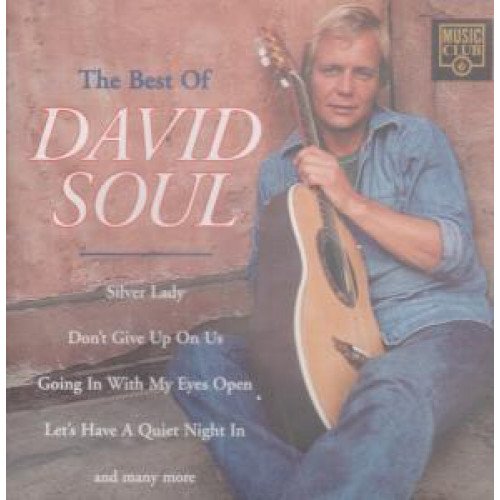 On April 16, 1977 David Soul one half of TV cop show Starsky & Hutch, went to No.1 on the US singles chart with "Don't Give Up On Us," his only US hit, which was also No.1 in the UK.

"Don't Give Up on Us" was rated No. 93 in VH1's 100 Greatest One-Hit Wonders because, despite having more hits in the UK, Soul was never again able to reach the top forty in the US.

---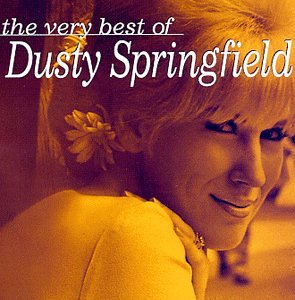 Dusty Springfield, born April 16, 1939 was a UK singer who had her first UK hit single in 1963 with "I Only Want To Be With You," which reached No. 4.
Dusty also recorded a 1966 UK No.1 & US No.4 single with "You Don't Have To Say You Love Me" plus over 15 other UK Top 40 singles. She died on March 3rd 1999.

---
Who Wrote All Those Coca-Cola Jingles?
The same man who co-wrote Lonely Teardrops.

---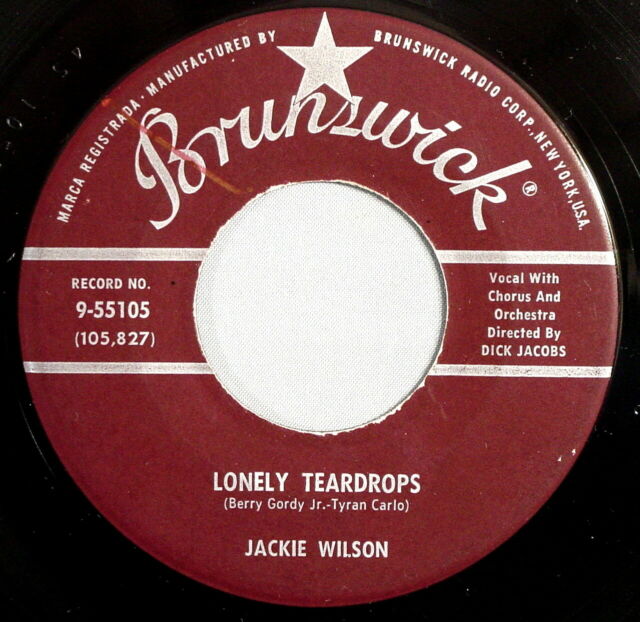 With all his musical and advertising accomplishments you don't read much about Detroit born, Roquel "Billy" Davis.
My bet is most reading this have never heard of this talented individual. I'd like to share with you some of his accomplishments. I believe you will be pleasantly surprised.
He was an American songwriter, record producer, and singer. Davis was also known as a writer/producer of commercial jingles, mostly for Coca-Cola. He was also known as Tyran Carlo on writing credits. Tyran Carlo is how his name is listed on my original Brunswick 45rpm copy of Lonely Teardrops, see record photo. 
If you click on the Lonely Teardrops photo it will enlarge for a better view, then a click on the four arrows at top right corner will  enlarge it again.

In the late-1950s, Davis collaborated with Berry Gordy, the Motown Records founder, to write a number of hit songs for Jackie Wilson. The most notable of these was "Lonely Teardrops", written by Davis, Gordy, and Gordy's sister Gwen, who was Davis's girlfriend at the time. My 45 copy of "Lonely Teardrops" does not list Berry Gordy's sister as co-writer, only Gordy and Tyran Carlo.

In the early 1960s, Davis left Detroit and moved to Chess Records in Chicago. Davis left Chess towards the end of 1968, and with his success at the label, accepted a position writing and producing jingles at the McCann-Erickson advertising agency in New York City.

While at McCann-Erickson, Davis rose to Senior Vice-President and Music Director. Davis's primary client was The Coca-Cola Company, for which he produced the famous jingle "I'd Like to Teach the World to Sing" (In Perfect Harmony), used in a 1971 Coca-Cola television advertisement. He also produced other jingles such as "It's the Real Thing", "Things Go Better With Coke" and "Country Sunshine" for Coca-Cola (with country singer Dottie West, who recorded the song), and "If You've Got the Time" for Miller Beer.

The Coca-Cola advertisement, Hey Kid, Catch!, starring Mean Joe Green, included the song "Have a Coke and Smile" produced by Davis, winning him the Clio and Cannes Gold Lion advertising awards. It is also seen as one of the greatest Super Bowl ads of all time.

Davis introduced both Aretha Franklin and Ray Charles to singing songs for advertising, and both artists sang songs produced by Davis for Coca-Cola commercials. In 2007, Davis was inducted into the Advertising Hall of Fame.

Davis died of natural causes in New Rochelle, New York in September 2004. He was 72.
Davis played a role in several Jackie Wilson hit songs. Read more...

---
What's Next?

---
Best Cover Songs - Where The Best Version Isn't always the first version. I'll share songs  I believe to be as good, and some even better than the original version.
Not many going to theaters during these hard times with the health situation. What about the Drive-in theaters? Are they ready for a come back like the vinyl record?

---
Do you have questions, comments or suggestions? 
If you have any favorite vinyl record topics you'd like to see on this site, please click here and enter your information in the contact form. I would love to hear from you.
All the best,
Danny Lee Sandrik
Vinyl Record Memories

---