Vinyl Record Lovers Newsletter
Welcome to my monthly Newsletter. Thank you for subscribing. 
The golden age of vinyl records and all things retro are the highlights of my Newsletter.

Writing stories based on my vinyl record collection is my way of sharing memories and keeping the oldies alive.
I do appreciate your valuable time reading my newsletter.
Issue #091 - September 30, 2020.
---
In This Issue:

Sleep Walk - Who Does The Best Cover?
"You Belong to Me" Vinyl Record Memories.

1966 - A Hot New Ride With Some Good Vibrations.
Session Players - Rock and Roll's Best Kept Secret.
"Since I Don't Have You." Remembering  Jimmy Beaumont

---
The Original
Country Doo-Wop Show!
---
Listen to my favorite Country Doo-Wop show Monday thru Saturday from  1pm to 3pm, all times Pacific.

DJ Ned Ward turns music into memories playing yesterday's Country Favorites and the Classic Hits of the 50's and 60's Doo Wop style on the new and exciting KNCP Newberry Mix 107.3 FM.
You won't be disappointed.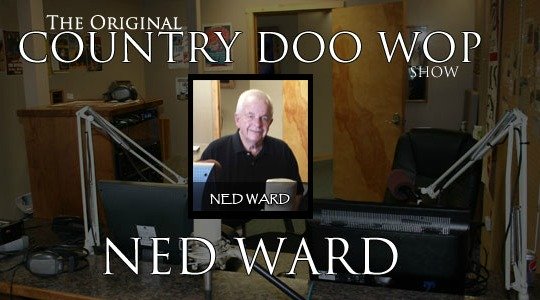 ---
What's New?

---
A haunting Sleep Walk instrumental steps back in time with a perfect cover of this Santo and Johnny vinyl record memories classic from 1959. Is this cover better than th original?....You decide.
=======================================
A Patsy Cline page update re-visits my favorite Patsy Cline cover of the Dupree's 1962 hit song, "You Belong To Me." Patsy does this song proud and several have written telling me they have not heard this beautiful version by Patsy Cline. A video treat for all Patsy Cline fans.
=======================================
Two classic events happened in 1966. Ford and Hertz rental announced the beginning of their win-win situation when 1000 Ford Mustang GT350H rentals  would be available to those members of their Rent-A-Racer program. That same year Brian Wilson introduced the world to "Good Vibrations," a song that is without a doubt one of Brian's greatest songwriting accomplishments.
=======================================
The Wrecking Crew: These dedicated musicians brought the flair and musicianship that made the American "West Coast Sound" a dominant cultural force around the world. It takes a very special kind of musician, one with incredible talent, versatility and inspiration, to bring a song to life. Few have what it takes to achieve the perfection of chart-topping, memorable recorded music.
=======================================
I remember Jimmy Beaumont and the classic "Since I Don't Have You," from 1959.
=======================================

Let's get started...


---
A "Sleep Walk" Cover Faithful to The Original.

---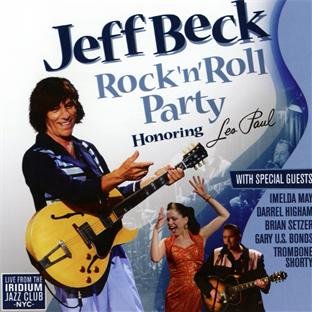 I often mention how much I love cover songs and have included a section on vinyl record memories for my cover song favorites.  Some cover songs out shine the original and of course, "Sleep Walk," has deep ties with the Latino community. The Jeff Beck version is very faithful to the original.

The song is played during a heart-wrenching scene at the end of the 1987 "LaBamba" movie as the vehicle procession enters the cemetery for the funeral and final resting place of Ritchie Valens.

The original by the Farina brothers, Santo & Johnny has stood the test of time. For those of you who missed this perfect cover of "Sleep Walk," you are in for a treat. Enjoy...

---
Another Classic Cover by Patsy Cline.

We all love "Crazy" by Patsy Cline, and many consider this, along with "I Fall To Pieces" her signature songs, but my equal to those two is her style of singing on the song "You Belong to Me."

Her #1 song, "She's Got You," is another that will tug at your heartstrings. "You Belong To Me" was recorded on Patsy's last album, "Sentimentally Yours," on August 7th, 1962.  Eight months later at age 30, Patsy Cline would die in a plane crash. 

Read the Patsy Cline story and learn about the famous group doing backing vocals on many of her songs. 

---
1966 - The Shelby Mustang GT350H is born and Good Vibrations is the #1 song.

---
A Hot New Ride and some Good Vibrations...What a combination for the year 1966!
Imagine this: More than five decades ago, in the summer of 1966, you're flying into LA Airport for a week's worth of business meetings. After grabbing your bags you walk out to the curb and see the Hertz shuttle that will take you to the rental counter for the treat of a liftime....a week long rental of a 306hp Shelby G.T. 350H.

To have lived this fantasy, you would be at least 79 years old now. At the time, you had to be at least 25 years old and a Hertz Sports Car Club member in good standing to participate in the Hertz Rent-A-Racer program. The cost was $17.00 a day, plus 17 cents a mile. Today, those numbers adjusted for inflation calculate out to $140 a day and 56 cents a mile. Still seems like a bargin more than five decades on.

The program had its genesis in the fall of 1965, when Shelby American General Manager, Peyton Cramer approached Hertz to offer the 1966 Shelby G.T.350.
While most Mustang enthusiasts think the Hertz Sports Car Club started wit the G.T. 350H, it actually started in 1963 when select Hertz locations in the Denver area rented out 1963 Chevrolet Corvettes---327/Power-glide models---some with snow tires and ski racks...WHAT....on a Corvette!!!
Cramer's program found favor with Hertz, and both the Ford Motor Company and Shelby American, along with 1000 Shelby Mustang's saw it as a win-win situation. Shelby Mustangs were also very competitive against the Corvettes in SCCA competition.

---
An American Treasure.
Brian Wilson and Good Vibrations.

---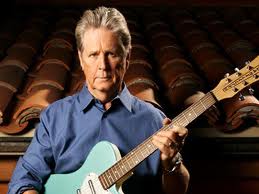 Continuing with A Hot New Ride and some Good Vibrations, I believe Brian Wilson is responsible for some of the finest recordings in rock history and to call Brian Wilson one of the most influential composers of the last century would simply be an understatement.

The "Good Vibrations" production is reported to have been completed in seventeen recording sessions at four different recording studios in order to capture the sound Brian heard in his head.

As you watch this video enjoy Brian's band, The Wondermints, perform what we have come to expect with anything Brian Wilson is associated with, total professionalism.

"The Beach Boys" first million seller is listed at number six on Rolling Stone's list of the "500 Greatest Songs of All Time."
What did Beatles producer, Sir George Martin,  think of Brian Wilson? It may surprise you. Learn more...


---
Rock and Roll's Best Kept Secret.
---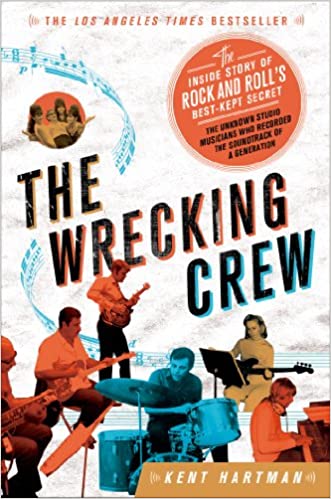 This is an update on a Session Player article from several years back.

I have been following Session players for some time and as I write stories about my vinyl record memories I have come to know some of the top Session Players in the music industry. The very best musicians under pressure who always seem to come through on a moments notice is the Session Player.

Session players arrive at the studio knowing little or nothing about what they will be asked to play. They are given either cryptic notes or complex musical instructions on how the music should be played. In a matter of minutes, they create music that will be played and replayed for years. Sometimes decades. I like to show my appreciation for their remarkable talent whenever I can.

Timeline...1965.
A group of musicians are in session at Western Studios in LA. The musicians now known as the Wrecking Crew are working on a song called "Help Me Rhonda." In a matter of hours they will figure out the stellar instrumental parts heard on that track. When Rhonda shoots to Number One, the Beach Boys are hailed as great musicians. But their sold out concerts don't sound much like the records they make. And no wonder.

The Wrecking Crew performed on all the Beach Boys biggest hits. Brian Wilson requested these players after hearing the magic they created on Phil Spector productions like "Be My Baby," "Da Doo Ron Ron" and "He's a Rebel."

You may not know that Glen Campbell was one of rock's greatest session musicians. You have probably heard his guitar on many a hit song, even if you didn't know it. Campbell played with the famed "Wrecking Crew." He played guitar on Frank Sinatra's "Strangers in the Night," Elvis' "Viva Las Vegas," The Hondells' "Little Honda," Shelley Fabares' "Johnny Angel," The Monkees' "Mary, Mary" and the entire Beach Boys album "Pet Sounds," among many others.

Session players are responsible for hundreds of hit songs over the decades. Remember "Return to Sender" by Elvis? Boots Randolph was the Session Saxophone Player on that song. He also played on many other recordings including the Johnny Cash "Orange Blossom Special" along with Session Player Charlie McCoy on Harmonica. McCoy was also the Harmonica player on Roy Orbison's "Candy Man."

Session player Floyd Cramer (Last Date fame) played on many of Elvis' hits, including the piano solo on "Heartbreak Hotel." That was also Floyd playing on many of the Patsy Cline hits, including the classic "Crazy."

Another well known Saxophonist, Steve Douglas, worked with Brian Wilson and The Beach Boys and can be heard on records by Duane Eddy, Aretha Franklin, Elvis, and Bob Dylan, among others.

If you have a musical talent and want to be a professional musician I would look into becoming a Session player at a recording studio. Take this route and you will soon discover that Session players are the very best musicians. Stick it out and you too could someday be playing on a number one hit song.

---
Remembering Jimmy Beaumont.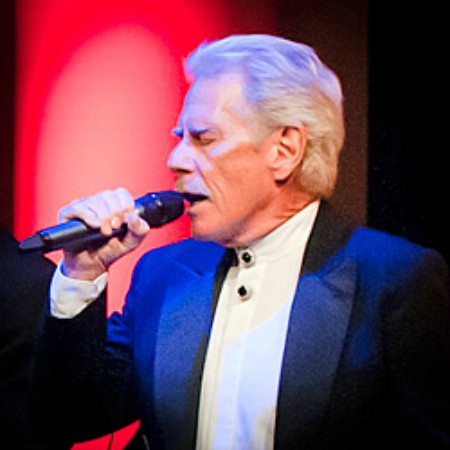 Jimmy Beaumont, the golden-voiced singer of the Skyliners, died Saturday, October 7th, 2017, in his sleep at his home after a career that lasted nearly 60 years.
A humble and soft-spoken star, Beaumont, 76,  was lead singer on the 1959 classic, "Since I Don't Have You."

---
What's Next?
Vinyl Records selling as Art...

A recent addition to the James Bond Motion Picture LP collection reveals some beautiful artwork and, of course, an eyeful of those magnificent Bond Girls.  Stay tuned...

---
---