Vinyl Record Lovers Newsletter
---
Welcome to my monthly Newsletter. Thank you for subscribing. 
The golden age of vinyl records and all things retro are the highlights of my Newsletter.

Writing stories based on my vinyl record collection is my way of sharing memories and keeping the oldies alive.
I do appreciate the time you take to read my newsletter.
Issue #083 - January 31, 2020.
---
In This Issue:
Auction News | The Last Motorcycle Elvis Owned
Another stroll down Jukebox memory lane.
Andrew Gold | That's Why I Love You.
---
Welcome to our first newsletter of 2020. January 8th, is the birthday of Elvis. Let's take a look at the last motorcycle that Elvis purchased new and what it recently sold for.
==========================================
A jukebox memory special returns as one of my newsletter friends sent a beautiful photo of his reconditioned 1959 Rock-Ola jukebox. The jukebox displayed a photo of one of the great singers of the fifties and I decided to add a future page to vinyl record memories in honor of the singer.
==========================================
A must read page about an amazing talent who left us much too soon in 2011 at the age of 59.
==========================================
A look back at local dime store diners and a time when no one put gas in their own car, checked the oil or aired the tires. The best of times.
==========================================
Gone, but not forgotten.  Musicians who left us in 2019.
=========================================

Let's get started!

---
We're All Shook Up!
Elvis's 1976 Motorcycle sold at auction.

---
Elvis turns 85 this year. To celebrate his birthday, January 8th,  let's take a look at his 1976 Motorcycle, the last motorcycle Elvis purchased.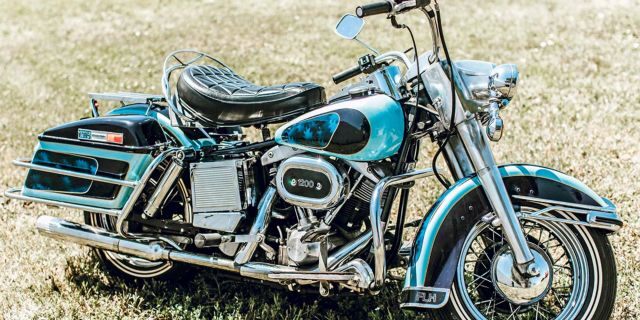 Cadillacs and Harleys. Elvis was probably the best ever to endorse these brands. This is a photo of the 1976 Harley-Davidson FLH 1200 Electra Glide recently sold at auction for $800,000. The motorcycle had been on display at the Pioneer Auto Museum for over thirty years before it was put up for auction in mid August, 2019.
The bike has now found a new owner and took the third spot in the most expensive motorcycles ever sold ranking. The folks at GWS Auctions expected the bike to go as high as $2M. However, as much as people still love the King more than 40 years after his death, nobody was willing to throw their millions at the auctioneers to get their hands on a motorcycle his butt had touched.

Elvis purchased the Harley brand-new back in 1976 and had the Harley personalized with a custom paint scheme. He owned the bike for just three months before selling it to a Harley-Davidson dealership, shortly before his death. This is the very last motorcycle the King ever purchased. After changing hands a few times, the Electra Glide found its way to the museum where it was frozen in time with only 126 miles on the counter.

---
Let's take another stroll down Jukebox memory lane, shall we?

Received some warm Christmas cards and emails from high school buddies and some longtime newsletter friends. In the November Newsletter I shared my story about the American Jukebox. One of the cards I received was from my friend, Bruce Macumber, a longtime subscriber from out California way. He sent me a photo of his reconditioned Rock-Ola Jukebox.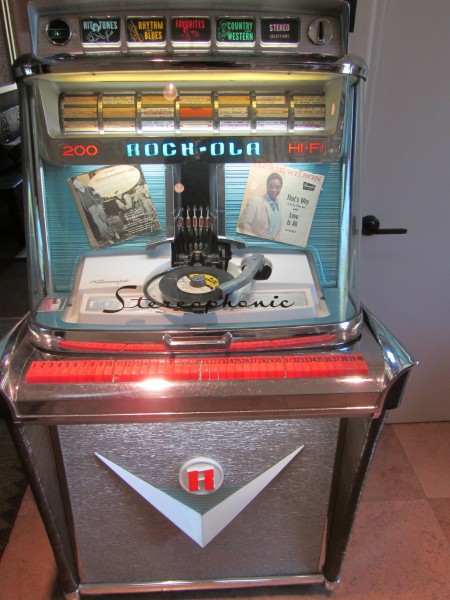 © Bruce Macumber photo @ vinylrecordmemories.com
Launched in 1959, the Rock-Ola 1475 Tempo 200 is one of two versions released by the iconic jukebox manufacturer in that year. This model offers an impressive 200 selections from 100 records whereas its stablemate, the 1468, only holds a modest 60 disks with 120 selections. It plays 45rpm singles and is know for its wonderful, rich quality to the sound.

Bruce purchased his 1959 Rock-Ola in San Francisco in 1976 and regularly maintains this classic jukebox. Bruce says it still has the original tubes and speakers and has Johnny Cash & Elvis on the original Sun labels. Gotta love those choices.

I noticed on his jukebox he has a Jackie Wilson 45rpm sleeve displayed and I once told him I was going to do something on Wilson. The 45 record, "That's Why (I Love You So)" is a song written by Berry Gordy Jr. and Tyran Carlo and performed by Wilson. It reached #2 on the U.S. R&B chart and #13 on the U.S. pop chart in 1959. It was featured on his 1959 album Lonely Teardrops.

My favorite by Wilson has always been "Lonley Teardrops" with the song, "Too Be Loved," a close second. I'll be working on a Jackie Wilson page and dedicate it to Bruce and his wife Carol. Here's a video preview of the Jackie Wilson song I'll be writing about.  

---
Andrew Gold | "That's Why I Love You."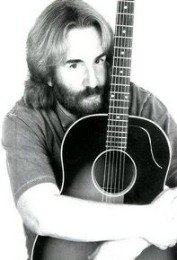 A recent update to the Andrew Gold page drew interest from new visitors. New content and some photos were added, but it is the amazing talent of Gold that visitors recognized and admired.
Andrew Gold died on June 3rd, 2011 at the young age of fifty-nine and is in my opinion, one of the most underrated artists of our time.
The incredible talent of Andrew Gold and each of his parents is well documented within the entertainment industry. Read more...

---
Fifties Memories:
Gas stations used to be called service stations. Service attendants would rush to your car, check the water and oil, put air in your tires, wash your windows, and pump your gas. All this for less than fifty cents per gallon. I remember paying twenty nine cents per gallon at times when service stations were competing for business.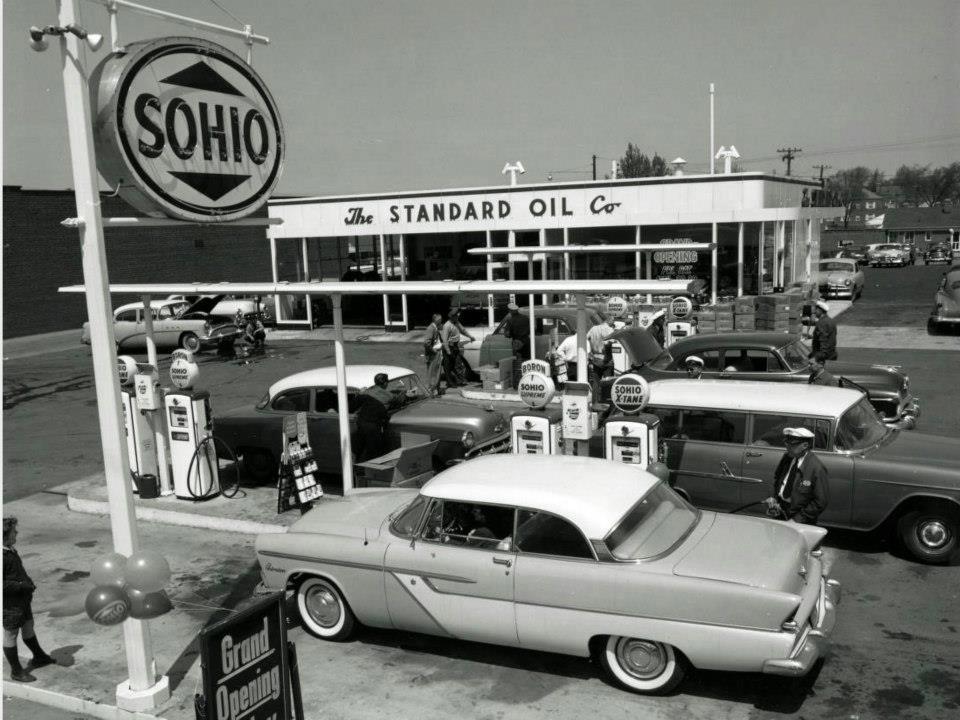 We all loved going to Woolworth's or Kreske's to shop and then step up to the Lunch counter for a burger or milkshake. The prices you see here were the real thing in the fifties and early sixties.  You could eat lunch including a coke or a milkshake for less than a dollar.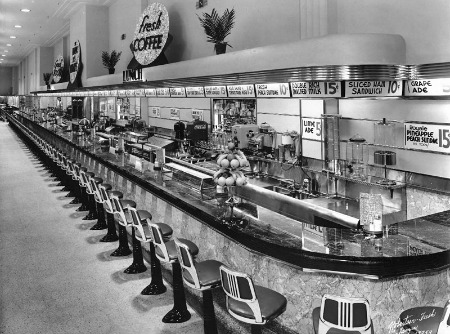 ---
Gone, But Not Forgotten.

We don't often remember those who remained behind the scenes over the years and some who created one hit wonders and have been all but forgotten.

These are some of the men and women I remember who made the music we all take for granted that passed away in 2019.
Take some time and look over the list. You may not know who they are but you can now pay your respects to the men and women who helped make the oldies we all love.
---
Daryl Dragon:
January 2019.
American musician and songwriter Daryl Dragon died from kidney failure on January 2nd, 2019.
"Captain" from the musical duo Captain & Tennille with his then-wife, Toni Tennille.
They scored numerous hits on the US singles charts, the most enduring of which included "Love Will Keep Us Together," "Do That to Me One More Time," and "Muskrat Love." Daryl Dragon was 76.

---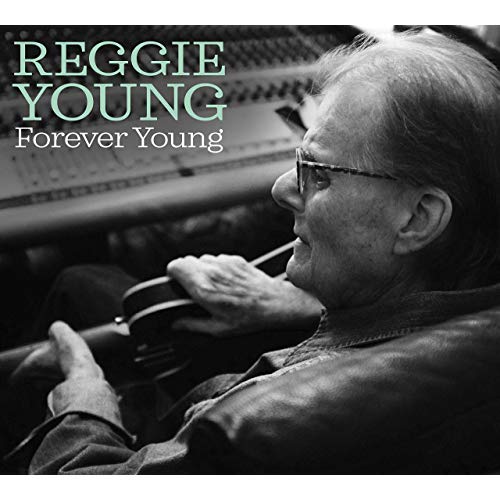 Reggie Young:
January 2019.
Guitarist, Reggie Young, made his name as one of the "Memphis Boys," the house band of Chips Moman's American Sound Studios that played on 120 Top 40 hits between 1967 and 1972, including Elvis Presley's "Suspicious Minds," Dusty Springfield's "Son of a Preacher Man" and Neil Diamond's "Sweet Caroline." He then moved to Nashville and established himself as a top country guitarist. Reggie Young died on January 17, 2019. He was 82.

---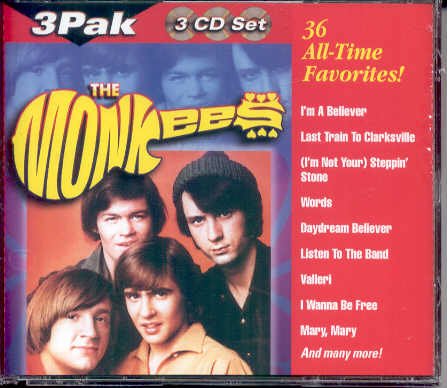 Peter Tork:
February, 2019:
Peter Tork, an American musician and member of the band, "The Monkees," were brought together for an American sitcom TV series in 1966.
Best known as the keyboardist and bass guitarist, they had the 1967 UK & US Number1 single "I'm A Believer" plus other hits including "Last Train to Clarksville," "Pleasant Valley Sunday," and "Daydream Believer," He was diagnosed with a rare form of tongue cancer in 2009 and died on February 21, 2019. Peter Tork was 77.

---
Hal Blain:
March, 2019
Ever wonder what it would be like to be one of the most recorded musicians in popular music? Hal Blaine was not only one of the Los Angeles first-call studio musicians that became known as the Wrecking Crew, he's credited with coining their name.
Harold Belsky became Hal Blaine, and after cutting his teeth playing in big bands, Hal Blaine became one of the greatest and most celebrated drummers of all time, and one of the top session musicians in the business, playing on an estimated 6,000 singles, including every song that won the Record of the Year between 1966 and 1971.

Among the songs that bear Blaine's distinctive beat-keeping: Presley's "Return to Sender," the Byrds' "Mr. Tambourine Man," the Beach Boys' "Good Vibrations," Simon & Garfunkel's "Bridge Over Troubled Water," & "Mrs. Robinson," and dozens of hits produced by Phil Spector, (most notably "Be My Baby" and the Christmas album), and the theme songs to "Batman," "The Partridge Family," "The Brady Bunch, and dozens of other shows. Hal Blaine probably played drums on your favorite song. Hal Blaine died on March 11, 2019, of natural causes at his home in Palm Desert, California at age 90.

---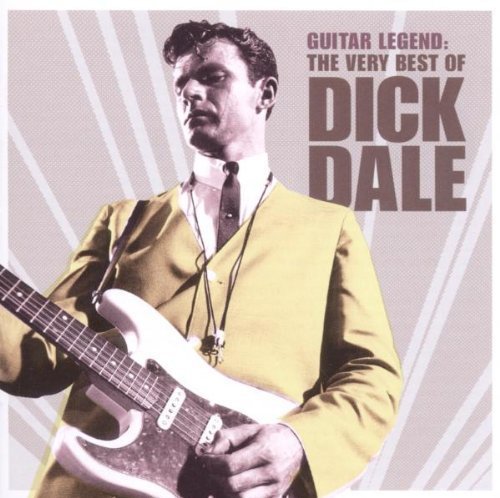 Dick Dale:
March, 2019
Dick Dale was one of the most influential musicians of his generation. His staccato picking and reverb-drenched tone was inspired by the sounds he heard while surfing.
He pioneered and created what many call the surf music style and was know as the "King of the Surf Guitar." Dale worked closely with Fender to produce custom made amplifiers, including the first-ever 100-watt guitar amplifier. His song "Misirlou" is featured over the opening credits to Quentin Tarantino's movie, Pulp Fiction. Dick Dale passed away on March 16, 2019 at the age of 81 after bouts with multiple illnesses. Watch this clip of "The Stratocaster Legend" for some great information on Dick Dale. (opens in new window)

---
Earl Thomas Conley:
April, 2019
At the dawn of the 1980s, the lines between country music and pop blurred, and the twangy genre went mainstream — without losing its authenticity — thanks to performers like George Strait, Kenny Rogers, and Earl Thomas Conley. Conley was a musical late bloomer, signing with small Nashville record label GRT in 1974 after six years of trying to break through following a stint in the U.S. Army in the late '60s.

While his early songs didn't go anywhere, he found work writing hits for big artists, such as "This Time I've Hurt Her More Than She Loves Me" for Conway Twitty, one of my personal favorites by Twitty. In 1979, Warner Bros. Records snatched up Conley, and he soon began a successful run of country chart hits — Conley went to #1 a remarkable 18 times in the 1980s. Conley's brother confirmed the 77-year-old singer died in the early hours of April 10, 2019, following a long illness and hospice care.

---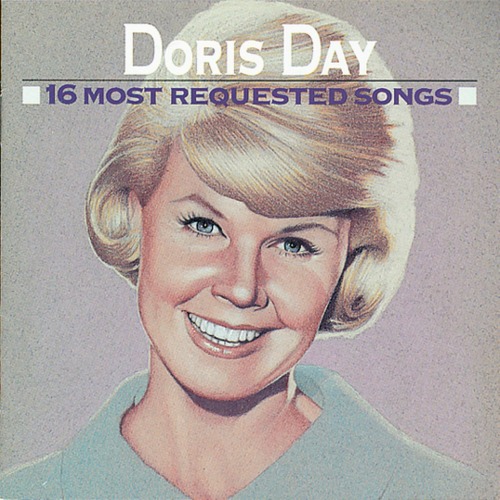 Doris Day:
May, 2019
Doris Day, the honey-voiced singer, actress and perennial girl next door, whose film dramas, musicals and innocent sex comedies made her a top star in the 1950s and '60s and among the most popular screen actresses in history, died May 13. 
Although her best know films are those in which she co-starred with Rock Hudson, Alfred Hitchcock's suspense film, "The Man Who Knew Too Much" (1956) with James Stewart, will always be remembered for the song she sang in the film, "Que Sera, Sera (Whatever Will Be, Will Be)" which won an Academy Award for Best Original Song.
Her Career as a singer and actress spanned almost 50 years and made her one of the biggest Hollywood stars. Doris Day was 97.

---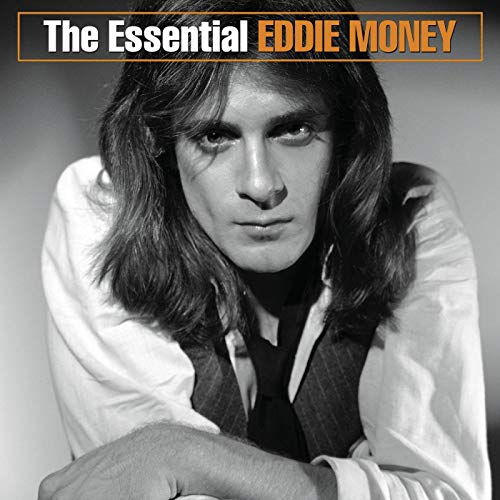 Eddie Money:
September, 2019
After a brief career as a New York City cop, Eddie Money traded in his badge and moved to San Francisco for a singing career, placing 11 singles in the Top 40.
Among the most memorable of his more than 20 hits in the '70s, '80s, and early '90s: "Baby Hold On," "Walk on Water," "Think I'm in Love," "Take Me Home Tonight," and "Two Tickets to Paradise." He was 70 when he died of esophageal cancer on Sept. 13, 2019.

---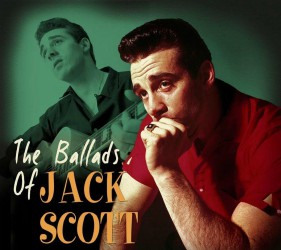 Jack Scott:
December, 2019
Born Giovanni Domenico Scafone Jr, "My True Love" was Scott's first big hit reaching #3 on the charts, but the first two Jack Scott songs that really stuck with me were "Goodbye Baby" and "Leroy." All three were released in 1958. However, the song, "Oh Little One" from 1960 would remain my favorite by Jack Scott.
Many people are not aware that Scott wrote most of his songs. Sadly, Jack Scott died of congestive heart failure on December 12, 2019, at the age of 83. I wrote a special tribute to Jack Scott in the December 2019 newsletter.

---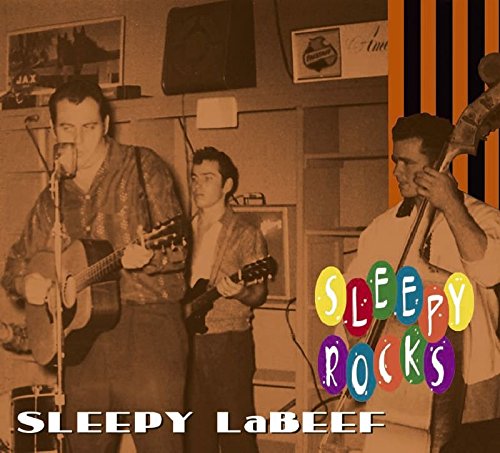 Sleepy LaBeef:
December, 2019
As a musician he was noted for his extensive repertoire, Rockabilly, Rock & Roll, Blues, Gospel and Country music and for his live performances, at one time undertaking some 300 performances a year.
He described the music he performed as "...root music: old-time rock-and-roll, Southern gospel and hand-clapping music, black blues, Hank Williams-style country. We mix it up real good." Sleepy LaBeef died on December, 26, 2019. He was 84.

---
---
Do you have questions, comments or suggestions? 
If you have any favorite vinyl record topics you'd like to see on this site, please click here and enter your information in the contact form. I would love to hear from you.
All the best,
Danny Lee Sandrik
Vinyl Record Memories

---