Vinyl Record Lovers Newsletter
---
Welcome to my monthly Newsletter. Thank you for subscribing. 
The golden age of vinyl records and all things retro are the highlights of my Newsletter.

Writing stories based on my vinyl record collection is my way of sharing memories and keeping the oldies alive.
I do appreciate the time you take to read my newsletter.
Issue #084 - February 29, 2020.
---
In This Issue:
A Very Special "Duke of Earl" Album

The LP: Not Just Entertainment...
Bull Riding Hall of Fame Inductees.
Country Doo Wop Show "New Hours."
---
What's New?
In the January issue I talked about an upcoming page dedicated to the Jackie Wilson Story. Some added research is needed but the story is nearing completion. Jackie Wilson had a very complicated life along with one of the best singing voices of his time or any other.
=========================================
A couple of unique 45rpm records I came across that I do wish I had in my collection. The price of each of these originals is a reason there are still many vinyl collectors around the world.
==========================================
A "Duke of Earl" classic LP I did not know existed with so few pressings. And the lady who found my "Duke of Earl" page a few years back informed me her dad was president of the Record Company that released that record, along with the records of two history making groups.
==========================================
Record collectors tend to be somewhat picky when they purchase records, especially on eBay. However, the LP record is not just entertainment. Album cover art is sometimes worth more than the record inside.
==========================================
In this February issue you will see an invitation to the "Bull Riding Hall Of Fame," scheduled for May 16, 2020. One of the inductees will be Lecile Harris, former Bull rider and Rodeo Clown. He died two weeks ago after a performance in Mississippi. I feature his image in one of my cowboy videos. You can visit the link after his article below. I wanted to pay my respects to this legendary cowboy....and rodeo clown.

While the tears on my make-up melts my painted smile into a frown
The crowd thinks I'm a dandy I'm Bandy the rodeo clown.
---
Do you own one of these 45 records?

Buddy Holly and Eddie Cochran are among the giants in the history of Rock N Roll. Both would die young, well before their time; Holly in a plane crash and Cochran in a car accident. Any and all of their records are collectible. In 1956, Crest Records released "Skinny Jim" by Eddie Cochran. In 1957, Coral Records issued the single "Words of Love" by Buddy Holly. Each one can get you $800.00 today. Source; money music.

---
The "Duke of Earl" Vinyl Stereo LP.

---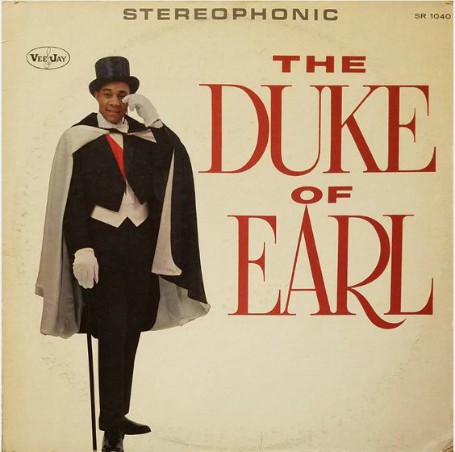 It has been five years this month that I received a nice email from, Michele Marotta, informing me that she was the daughter of the late Randy Wood, an executive and later President of Vee-Jay Records in the early 1960s.
Randy Wood joined Vee-Jay Records in 1960, working as a sales manager on the west coast. After his friend Frankie Valli played him a demo of "Sherry" by the Four Seasons, he signed the band to Vee-Jay, leading to great success for the group and the record company.
Randy was also involved in the releases of the first Beatles records in the United States, and was with Vee-Jay when this "Duke of Earl" Stereo LP was released in 1961.

Vee-Jay had significant success with pop/rock and roll acts, such as the Four Seasons (their first non-black act) and the Beatles. Vee-Jay acquired the rights to some of the early recordings by the Beatles through a licensing deal with EMI, as the American affiliate Capitol Records was initially uninterested in the group.

---
Interesting Facts about "Duke of Earl" Stereo LP.
LP-1040/SR-1040 - Duke of Earl - Gene Chandler (1961) (3-62, #69)

The original stereo issue of this album (pictured above) has a great deal of collector interest, since there weren't many pressed. It was an excellent pressing, and it has not been reissued in stereo on vinyl. Several CDs have contained the stereo version of "Duke of Earl," but these have been from records, and not very clean ones at that.

There have been many reissues and bootlegs which have the stereo banner on top, but with a mono album inside. A February, 2020, listing with Discogs.com revealed one (1) such stereo album for sale at $322.00 and 22 Mono albums for sale ranging in price from $8.00 to $125.00.

The original stereo pressing has "XCSV-82329-1C" mechanically stamped in the trailout wax of side one, and the matrix number corrected to "82339" by hand. Duke Of Earl track listings.
Duke of Earl (S)/Stand By Me (S)/Festival Of Love (S)/Daddy's Home (S)/I Wake Up Crying (S)/Turn On Your Love Light (S)//Nite Owl (S)/I'll Follow You (S)/Big Lie (S)/Kissin' In The Kitchen (S)/So Many Ways (S)/Lonely Island (S) - Source; Vee-Jay Album Discography.  Read the "Duke of Earl" story and watch the "Duke" sing the song live! Read more...

---
The LP: Not Just Entertainment
Framed Album Cover Art.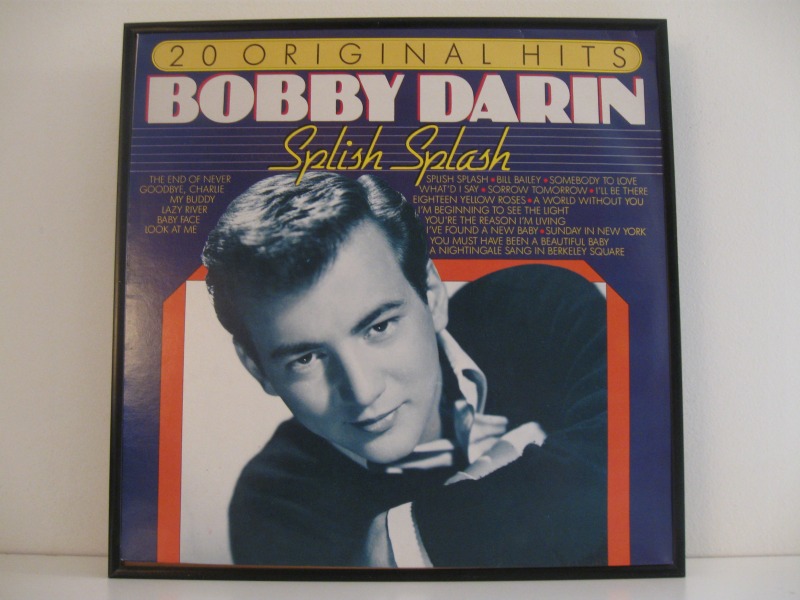 One of the things you always hear vinyl enthusiasts talk about is the album cover artwork - that it actually is, or can become art. Remember the CD, the music form that mostly look like office supplies. Compared to the Vinyl Album cover, the CD has a lot of faults and though it seemed convenient and portable it was a catastrophe design-wise.

Early photo transfers of artwork from the original LP was shrunk to less than a quarter of its size. Easy to see why the vinyl LP is a better choice. There are LP record covers that feature amazing photography, illustrations or paintings. I own many and enjoy my album cover wall art featuring 50s, 60s & 70s favorites. Of course, Album Cover Art is not limited to any one particular decade. 
With new albums being produced on vinyl it's clear that this is an area that plenty of people, both artists and their audience, still care about. However, it's the original albums (50 plus years old) that I select and place on walls as "Framed Album Cover Art."  A popular newsletter I wrote two years ago this month  gives details of some "Man Cave" ideas which includes some of my favorite ladies on vinyl. Read more...  (opens in new window)

---
The BRHOF Class of 2020 Inductees
Saturday, May 16th
My friend Bill Putnam, founding member and President of the Bull Riding Hall of Fame, contacted me earlier this month to announce the Bull Riding Hall of Fame 6th annual class of 2020 Induction ceremonies and reunion. For reservations and hotel booking, click here or the Bull rider. (opens in new window)

---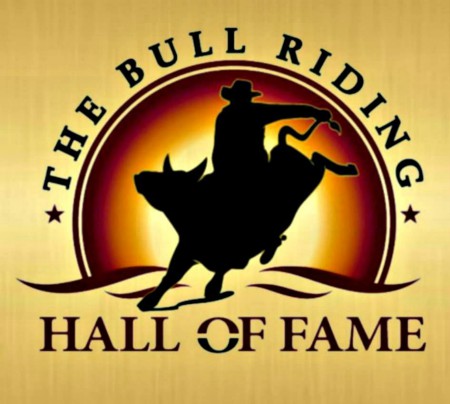 ---
Famous Rodeo Clown, Lecile Harris has died.

On a sad note Legendary rodeo clown, Lecile Harris has died. He is scheduled to be inducted into the Bull Riding Hall of Fame on May 16th. Harris started out as a bullrider but switched to comedy after being injured at age 52.
A legendary rodeo clown who spent decades performing, died in his sleep on February 12, 2020, after the final performance of the 55th Annual Dixie National Rodeo and Livestock Show in Mississippi. Lecile Harris was 83.  Harris can be seen in the popular "Bandy The Rodeo Clown" video featured on this site, and sung by Moe Bandy. Read more... (opens in new window)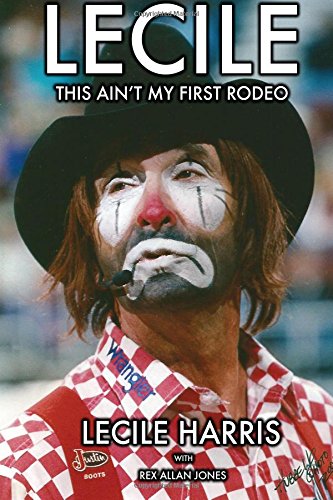 ---
Country Doo-Wop Show New Hours.

Starting on March 3rd, 2020, the Country Doo-Wop show will air from 1pm to 3pm Pacific time, Monday thru Saturday.

The Original
Country Doo-Wop Show!
---
Listen to my favorite Country Doo-Wop show Monday thru Saturday from  1pm to 3pm, all times Pacific.

DJ Ned Ward turns music into memories playing yesterday's Country Favorites and the Classic Hits of the 50's and 60's Doo Wop style on the new and exciting KNCP Newberry Mix 107.3 FM.
You won't be disappointed.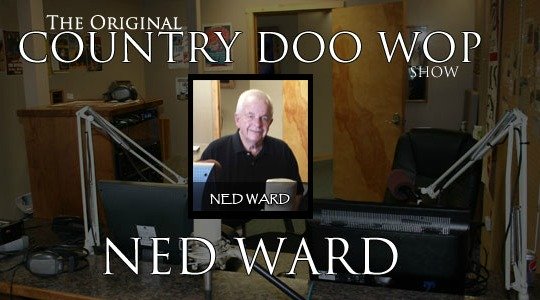 ---
What's Next?
The Jackie Wilson Story will be finished and released in March, 2020. Lots of unfinished details and some added research needed. An exciting life with a very sad ending. 

---
---
Do you have questions, comments or suggestions? 
If you have any favorite vinyl record topics you'd like to see on this site, please click here and enter your information in the contact form. I would love to hear from you.
All the best,
Danny Lee Sandrik
Vinyl Record Memories

---