Vinyl Record Lovers Newsletter
Welcome to my monthly Newsletter. Thank you for subscribing. 
The golden age of vinyl records and all things retro are the highlights of my Newsletter.

Writing stories based on my vinyl record collection is my way of sharing memories and keeping the oldies alive.
I do appreciate the time you take to read my newsletter.
Issue 058 - December, 2017
---
In This Issue:

---
What's New?

Hope everyone had a wonderful Christmas. Starting with the Thanksgiving Holiday this is a special time of the year to be with family and friends.  Wishing everyone an exciting, happy and a Shooby-Dooby-Do-Wop wonderful  New Year!

========================================

Let's face it, while we might not all admit it, everybody loves lists. And when it comes to music, lists featuring - or in many cases not featuring - one's favorite artists are a must-read.  For the last Newsletter of the year I've decided to add some favorite "Love Songs" from years gone by.

=========================================
I've updated an entry that was posted around four years ago. As the years begin to add up and health issues set in for some, I decided to look back on the article titled , "Why Friends Matter."
I wondered how many had read the article and decided to do something, or do nothing. If you read it and did nothing, here's another chance, and I can tell you from experience, the follow through will warm the heart.
What about friends you have never met, do they matter? Read the update below.

---
What Else is New? The Chordettes - Lollipop & Mr. Sandman.

The Story of The Chordettes and their producer, Archie Bleyer, will be the first Girl Group story for the new year. 
The Chordettes, whose name leaves little doubt as to what they were about, were a group of friends from Sheboygan, Wisconsin and devotees of barbershop harmony tradition.

The fact they were women, with a desire to master an a cappella vocal art that had been dominated by men forever, made them unique.

Learn how it all began, the fabulous harmonies of these four pretty gals, and the record label romances.  Look for my Chordettes story in January, 2018.

---
Is There A Perfect Love Song?

The most common topic for pop songwriters is love. But, the perfect love song is probably the most difficult to write.

I recently received a list of the Top 100 love songs of all time and was asked to give my opinion. I was surprised to see only eight (8) songs on the list recorded after the year 2000. Additionally, only two of the eight made it into the top 40 love songs of all time.  Is it the language that some artists favor over simple words of love that turn people off?

The Top Ten was the most surprising. Five songs were from the 70s, four from the 60s and one from 80s. Not one love song listed in the top ten after 1986, a total of 31 years...That seemed really unfair. 

So, I rearranged and added some of my favorites, giving everyone the opportunity to respond with...That's also unfair:-)

A Few of My Favorites.

I'll list some of my favorites and show my ranking first followed by the original ranking on the list of 100 Top Love Songs. I'll add a link to the pages I have that contain the songs if you care to hear them and read the stories. The links will open in a New Window.

---
#10 - Percy Sledge - "When a Man Loves a Woman (1966)
Song listed #26 on Top 100 list.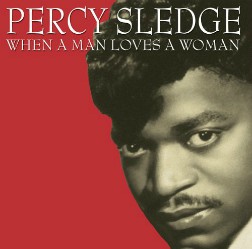 Percy Sledge's recording of the legendary soul song "When a Man Loves a Woman" was a #1 smash hit, and it turned him into an R&B star. It also helped cement Atlantic Records' position as one of the top R&B record labels.
In 1992 Michael Bolton went to #1 on the pop and adult contemporary charts with his version of "When a Man Loves a Woman."

---
#9 - Sam Cooke - "You Send Me" (1957)
Song listed at #49 on Top 100 list.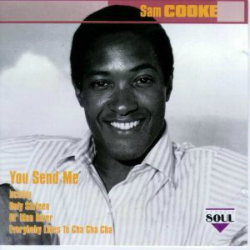 Sam Cooke wrote his legendary hit "You Send Me" himself, but he gave the label credit to his brother L.C. to avoid his own publisher profiting from the song. It was part of a set of songs recorded that moved Sam Cooke from the gospel arena to mainstream pop and R&B.
"You Send Me" was originally considered the B-side to Sam Cooke's version of "Summertime" from Porgy and Bess, but disc jockeys preferred "You Send Me." The beautiful love song went all the way to #1 on the pop chart.

---
#8 - John Denver - "Annie's Song" (1974)
Song listed at #39 on Top 100 list.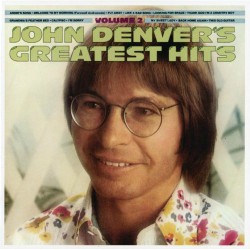 Singer-songwriter John Denver wrote "Annie's Song" as an ode to his wife Annie Martell Denver. He says that he wrote it in about 10 1/2 minutes on a ski lift to the top of the mountain in Aspen, Colorado. "Annie's Song" became a #1 smash on both pop and easy listening charts. It also hit the top 10 on the country chart.

---
#7 - The Temptations - "My Girl" (1965)
Song listed at #31 on Top 100 list.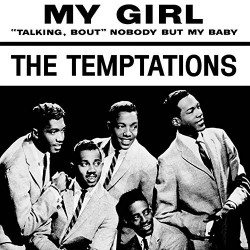 The classic "My Girl" was co-written and co-produced by Smokey Robinson and one of his fellow members of The Miracles Ronald White.
It was the first single release by The Temptations to feature David Ruffin on lead vocals. The result was the first #1 pop hit by the group and it became one of their signature songs.

---
#6 - The Casinos - Then You Can Tell Me Goodbye" (1967)
Song is NOT listed on Top 100 love songs list.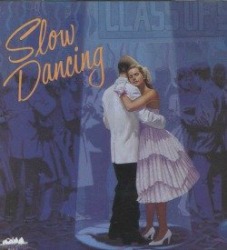 "Sweeten my coffee with a morning Kiss...
Soften my dreams with your sighs."

A Beautiful song with perfect harmony and words you can actually understand, make sense and have a meaning. And this song is not listed on the Top 100 Love Songs list. Read more...

---
#5 - Earl Grant - "The End" (1958)
Song is NOT listed on the Top 100 love songs list.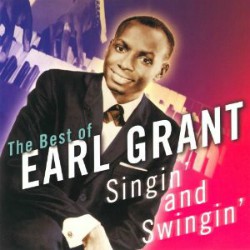 When I first decided to do a story on this beautiful love song I searched the internet for lists that contained "Love Songs" or "Wedding Songs." The result was ZERO for both lists. I was determined to give Earl Grant's song a new life. 
Earl Grant may be a faded memory in the music scene but I would never have expected to see this beautiful song omitted from any best love song list. Read more...

---
#4 - Buddy Holly - True Love Ways (1958)
This song is NOT listed on the Top 100 list
This beautiful song was written by Buddy Holly (though also credited to Norman Petty) and recorded with the Ray Ellis orchestra on October 21, 1958, in the presence of Buddy's wife, Maria Elena Holly.

Five hours after they met, Buddy Holly proposed to Maria Elena Santiago at PJ Clarke's in New York on June 20, 1958 at Table 53 and soon thereafter wrote "True Love Ways" for her as a wedding gift.
It was not released until March 1960, after Buddy Holly's tragic death, when it was included on the album, The Buddy Holly Story, Vol. 2, on the Coral label. Read more...

---
#3 - Whitney Houston - "I Will Always Love You" (1992)
Listed at #28 on Top 100 All Time Love songs.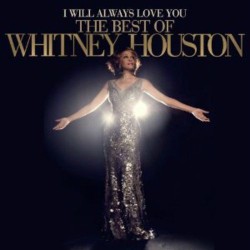 How is it possible to have a song ranked #28 on your Best All Time love songs list knowing the song reached #1 in three different decades by two different artists?

The song "I Will Always Love You" was originally written and recorded by Dolly Parton in 1974 for her album Jolene. She wrote it about the professional split with fellow country performer Porter Wagoner. Released as a single, it went to #1 on the country chart.
She then re-recorded the song for inclusion on the soundtrack to the 1982 film Best Little Whorehouse In Texas. The song went back to #1 on the country chart.
Then Whitney Houston recorded the biggest version of the song for the soundtrack to the film The Bodyguard in 1992. She spent 14 weeks at #1 and won the Grammy Award for Record of the Year.  Dolly turned down an offer by Elvis to record the song. Read more...

---
#2 - Billy Joel - Just The Way You Are (1977)
Song is #4 on Best All Time Top 100 Love song list.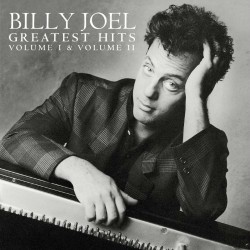 Billy Joel wrote "Just the Way You Are" for his first wife Elizabeth. It became his first top 10 pop hit and a major breakthrough. The song climbed to #3 on the Billboard Hot 100 and topped the adult contemporary chart.
It won Grammy Awards for Record and Song of Year. It is my very favorite song by Billy Joel and the perfect lyrics is all about your friend and lover....your wife.  Watch Joel perform the song live.

---
#1 - Righteous Brothers - "Unchained Melody" (1965)
Song is #7 on All Time Best Love Songs list.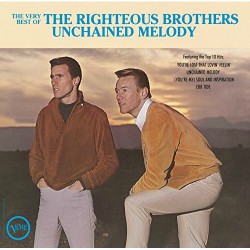 This song has a long and fascinating history beginning with its use as a theme from a prison movie Unchained in 1955. In 1955 it hit the US top 10 in three different versions by Les Baxter, Roy Hamilton, and Al Hibbler. The latter two went to #1 on the R&B chart.
In 1965 blue-eyed soul duo the Righteous Brothers released the most enduring version and it peaked at #4 on the pop singles chart. However, when included in the hit movie Ghost in 1990, their recording returned to the pop charts in both the original form and new re-recorded version.

---
Why Old Friends Matter.

Through the years I continue to believe that old friends remain my most cherished and trusted link to all those wonderful memories from the past.

This past August I got another opportunity to step back in time while attending our High School reunion and revisit with some of those friends, most of whom I had not seen since graduation day, 1962. Many did not attend for whatever reason, and sadly, many have died.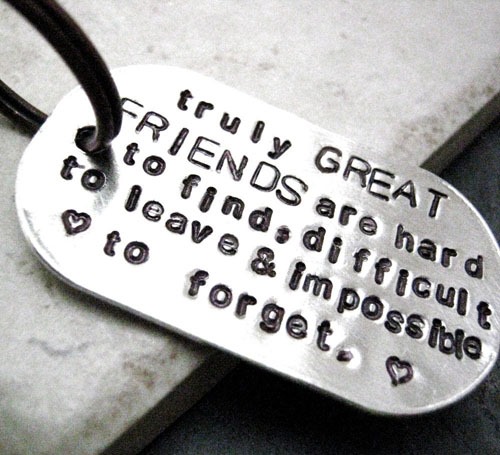 After returning home my thoughts turned to an article I received four years ago from my classmate buddies, Johnny (Old JW) and Butch.

The article was related to a topic about what people regret the most when they have gone home to die and have maybe three to twelve weeks remaining. I was curious about the article because the nurse that remained with these individuals was able to determine over time,  the five regrets people make on their deathbed.

The Nurse, Bronnie Ware, said that people grow a lot when they are faced with their own mortality. When questioned about any regrets they had or anything they would do differently, common themes surfaced again and again. Nurse Bronnie listed the most common five: I skimmed the list and #4 drew my immediate attention to read further.

The number four regret was:

I wish I had stayed in touch with my friends. 

The Nurse said often they would not truly realize the full benefits of old friends until their dying weeks and it was not always possible to track them down. Many had become so caught up in their own lives that they had let golden friendships slip by over the years.

There were many deep regrets about not giving friendships the time and effort that they deserved. Everyone misses their friends when they are dying. It is common for anyone in a busy lifestyle to let friendships slip.

But when you are faced with your approaching death, the physical details of life fall away. People do want to get their financial affairs in order if possible. But it is not money or status that holds the true importance for them. They want to get things in order more for the benefit of those they love.

Usually though, they are too ill and weary to ever manage this task. It all comes down to love and relationships in the end. That is all that remains in the final weeks, love and relationships.

What about friends you have never met?

What about friends you have never met? Is there such a person and should they be called a friend if you never actually met them?

When I began my vinyl record memories website several years ago I did so , not only to write about the music I enjoyed growing up with in the 50s, 60s and 70s, but also to write about all those wonderful times I enjoyed growing up with my friends.

And then something nice happened. People I had never met began to write and thank me for creating a site they could relate to with stories about the artists and songs they also grew up with. It made them feel good. 
Some told me the articles and stories reminded them of the fun times growing up with friends in their old neighborhoods.

I care about all those who write to me, but there are some  who continue to stay in touch (via phone or email).  These are friends I have never met in person but I feel as if they could have grown up with me in my neighborhood.

---
Here are a few special people I choose to call my friends.

Bill Moore - Bill and I have been in contact since around 2012. He's retired now but still maintains a small band and plays for Vets and Seniors. I've heard him sing...He is talented. Sent me some videos of recordings he did at Sun studios. He's given me oldies ideas for my site. Did a Frank Sinatra routine with the Carnival Cruise Lines "Legends" Show that he closed in Jan 2012. Thank you, Bill, for your ideas and help.


Ned Ward - Ned is my DJ music friend providing great music with his Country Doo-Wop show on KITCFM radio every Monday at 10AM. I listen to Ned's show for music ideas and help whenever I get stuck on an oldie I have not heard. His dad sold millions of records back in the 30s and 40s and played with Gene Autry in the Western Movies. Ned is always ready to help if I have a music question. He is a caring individual and I enjoy our long distance friendship.   

Paul Giacalone - Paul's dad (Paul Giacalone sr) wrote the song "You Were Mine" and was a member of The Fireflies when they recorded the hit in 1959. Paul contacted me about some wrong information I had about his dad's band members. He gave me his number, I called him, and he sent me information for my webpage no one else had. Paul appreciated the correction on the page and I was able to make it better because of the Giacalone family.  

There are other oldies groups who contact me to help with added information for my site. The oldies groups are fading fast and family members who have helped me appreciate their family's music stories are kept alive for everyone.  
---
The Original
Country Doo-Wop Show!
---
Listen to my favorite Country Doo-Wop show Monday thru Saturday from  1pm to 3pm, all times Pacific.

DJ Ned Ward turns music into memories playing yesterday's Country Favorites and the Classic Hits of the 50's and 60's Doo Wop style on the new and exciting KNCP Newberry Mix 107.3 FM.
You won't be disappointed.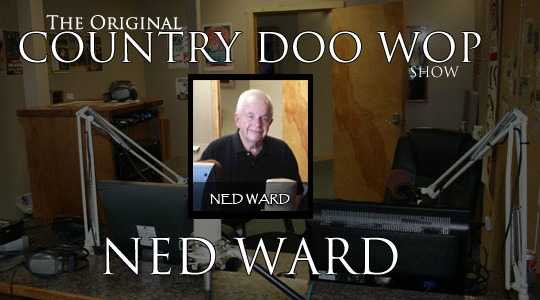 ---
Do you have questions, comments or suggestions? 
If you have any favorite vinyl record topics you'd like to see on this site, please click here and enter your information in the contact form. I would love to hear from you.
All the best,
Danny Lee Sandrik
Vinyl Record Memories

---