Vinyl Record Lovers Newsletter

Welcome to my monthly Newsletter. Thank you for subscribing. 
The golden age of vinyl records and all things retro are the highlights of my Newsletter.

Writing stories based on my vinyl record collection is my way of sharing memories and keeping the oldies alive.
I do appreciate the time you take to read my newsletter.
Issue #042 - August, 2016.
In this issue:
What's New? (Del Shannon Days)
What else is New? (Girl Groups)
What and where is Sporty's?
Follow-up to the twist - The Mashed Potato dance craze.


Tissue-worthy lyrics - 2 true classics.


Money Music - Jackie Wilson & The Ronettes
Vinyl Trivia - How Kathy Young became a star at 15.
---
What's New?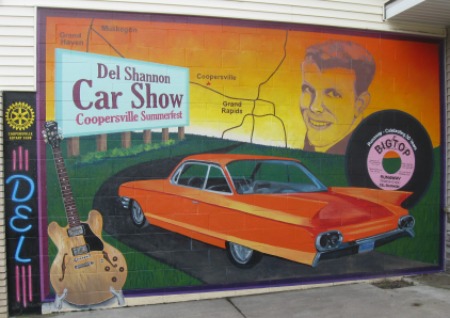 My wife and I attended the "Del Shannon Days" on August 13th and had a wonderful time. I visited the local museum and viewed the special area set aside for Del Shannon.
I enjoyed the moment and relived some fond music memories of that summer of 1961 and all those great oldies that were top 10 hits.
Songs recorded and played on the radio that year included "Daddy's Home" by Shep and the Limelites, "Blue Moon" by The Marcels, "My True Story" by The Jive Five, "Dedicated to The One I Love" & "Will You Love Me Tomorrow" by The Shirelles.

As I stood there looking at all the Del Shannon memorabilia, I realized how lucky I was to be a teenager living through that fantastic music era of the 50s and 60s. Thank you, Del Shannon for my Saturday trip down memory lane.

I took the above photo while at the event. It is a 2011 painting on the side of a business in downtown Coopersville, Michigan. Read the Del Shannon Story here.

What else is new?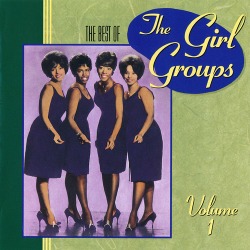 Girl Group Fun Facts:
Starting around 1958, all-girl groups became more visible and started to hit the charts with regularity.

It all began with The Bobbettes, Chantels, Chordettes and Shirelles, and continued with The Crystals, Angels, Chiffons and Dixie Cups.

The Girl group sound took over the charts from 1962-1964. Fifteen percent (4 of 26) of the group doo-wop records that charted on the R&B charts in 1961 were by all-girl groups or female-led groups.

This increased to 22% in 1962 (11 of 49), then to 55% in 1963 (11 of 20) and 57% in 1964 (16 of 28).

After 1964 the percent dropped off drastically because females began singing in different styles and some left groups to go it alone.

So the lady doo-woppers had their day in the sun, as the gentlemen doo-woopers had had before them. And then exited the stage.

Facts are from the book, The Top 1000 Doo-Wop Songs: Collector's Edition.

---
Sporty's - A Fun Place to Visit---Everyday!
If you live anywhere near North Redington Beach, Florida or happen to be in the area on vacation, be sure to stop by Sporty's On The Beach.

My friend and owner, Mickey Williams will appreciate your visit.
I have known Mickey since High School and if you read her Facebook page (Sporty's On The Beach) it's easy to see why everyone loves her.

Free Darts and Pool Saturday and Sunday, Karaoke Friday & Saturday night. Best drinks on the beach.

Congratulations, Mickey on having the Best Bar on the Beach. Next time I'm in Florida I'll be sure to stop by.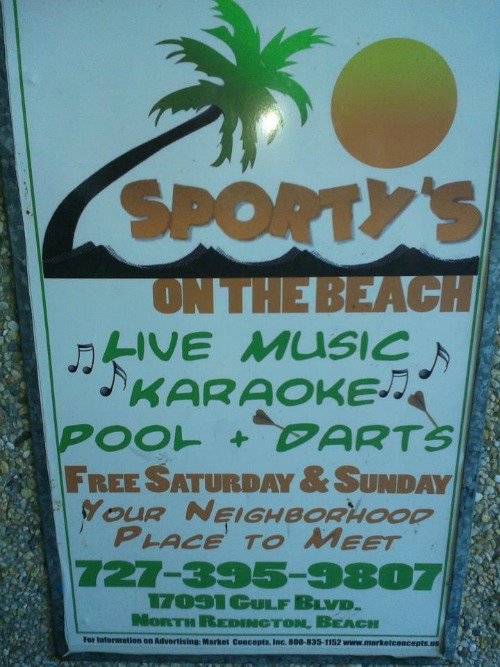 ---
The Mashed Potato - 2nd Most Appearances on 45rpm.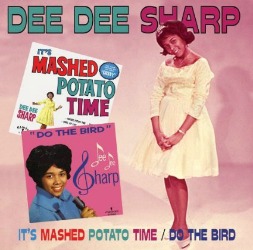 Last month's newsletter featured the No. 1 dance craze, The Twist.
The Mashed Potato is the dance craze with the second most appearances on 45rpm records.

The "Mashed Potato" was an early '60s dance craze. As a result, there were many songs around this time that used some version of "Mash" in the title. Examples included:
"(Do the) Mashed Potatoes," "Mashed Potatoes U.S.A.," James Brown - "Mashed Potato," "Gravy (For My Mashed Potatoes)," Dee Dee Sharp - "Monster Mash," Bobby "Boris" Pickett and the Crypt Kickers - "Mashed Potato Limbo," Chubby Checker - "Mashed Potato Party," Link Wray - "Mashed Potato Twist," B.B. King.

Dee Dee Sharp recorded the song in March 1962 as "Mashed Potato Time."

In Rich Podolsky's book Don Kirshner: The Man with the Golden Ear, Rich mentions attending a special dinner party thrown by Cameo Parkway Records to introduce Dee Dee.

Among other music industry legends such as Chubby Checker and Don Kirshner, Dee Dee took the stage and performed this song.

Rich Podolsky tells us that it "had all of us up on our feet clapping along to the beat." Dee Dee was just sixteen at the time.

In 1996 the Campbell Soup Company used the song in a $30 million advertising campaign and commissioned a new, more upbeat recording from Dee Dee Sharp.

---
Tissue-worthy lyrics - I'm So Lonesome I Could Cry.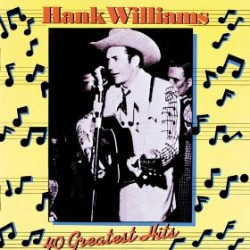 Country musicians seem to have the corner on sad songs. Love songs can just rip your heart out.
Most will make you an emotional wreck. You know the songs I'm talking about, bad breakups, first love, the death of a spouse. Songs that will make you bawl your eyes out.
Here are a couple of Tissue-Worthy song lyrics that come to mind.

Tissue-worthy lyric 
"Did you ever see a robin weep when leaves began to die / That means he's lost the will to live/I'm So Lonesome I Could Cry."
In just a few short years, Williams said nearly all there was to say in country music: the good, the bad and the tragic.

This is a sad love song from 1949 with a tear in — and in between — every single, mournful note.

To this day I will never understand why the Johnny Tillotson cover of this classic never came within reach of the top 40. However, I do have an opinion and will tell you who did better on the song over the years. Read the story here.

---
George Jones - He Stopped Loving Her Today.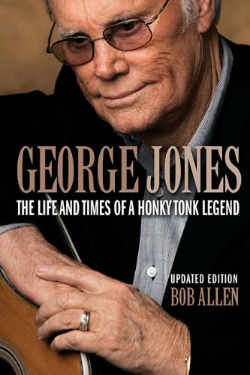 Tissue-worthy lyric:
"She came to see him one last time, we all wondered if she would / It kept runnin' through my mind, this time he's over her for good."
There are many reasons why this 1980 hit is the saddest country love song of all time, not the least of which is the bone-chilling delivery by Jones.
In this career-defining classic, Jones laments a lost love that lasts literally until death does them part.
---
Money Music - Do you own these records?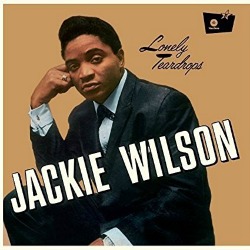 Jackie Wilson was Gospel polished and a true Rock-N-Roll great who influenced many superstars including Elvis Presley.

While singing the lyric "My heart is crying" from one of his classics, "Lonely Teardrops," at a Dick Clark Revue in 1975, he collapsed from what was later determined a massive heart attack, and never recovered.
At first the audience and fellow performers thought that when he fell it was just part of the act. But the act was over for Jackie Wilson.

The original 45 from 1958 can now sell for $50.00. The "Lonely Teardrops" album, released on Brunswick records in 1959, is worth up to $125.00 today.

---
Money Music - Next up, The Ronettes.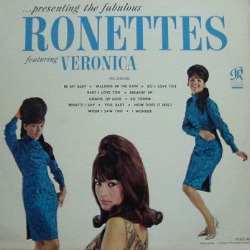 Phil Spector produced a lot of great acts such as the Ronettes with lead singer Veronica Bennett (later Ronnie Spector after marrying Phil).
Their biggest hit "Be My Baby" is a true Rock-N-Roll classic, which can now sell for $50.00.
It even inspired Beach Boy Brian Wilson to write his hit "Don't Worry Baby." The album "Presenting the Fabulous Ronettes," released on Philles records in 1964, is worth up to $600.00 today. WOW!

---
Fun trivia - How Kathy Young became a star.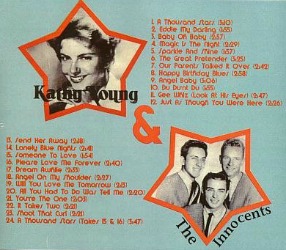 James West, Darron Stankey and Al Candelaria were known as The innocents from 1958 to 1964. Which song did they agree to do backing on that resulted in a #3 hit song in 1960?

Answer: "A Thousand Stars."The Innocents were recording under the name The Echoes when Herb Alpert arranged to have them signed with Andex Records. When they left Andex and began recording for Indigo Records they changed their name to The Innocents.
Kathy Young had signed with Indigo and The Innocents were asked to provide backing vocals for her. They agreed providing they were billed as Kathy Young and The Innocents.
They released "A Thousand Stars" as Kathy Young with The Innocents. The song became a Number Three hit in the US. Kathy Young was a very young 15 at the time.
---
The Original
Country Doo-Wop Show!
---
Listen to my favorite Country Doo-Wop show Monday thru Saturday from  1pm to 3pm, all times Pacific.

DJ Ned Ward turns music into memories playing yesterday's Country Favorites and the Classic Hits of the 50's and 60's Doo Wop style on the new and exciting KNCP Newberry Mix 107.3 FM.
You won't be disappointed.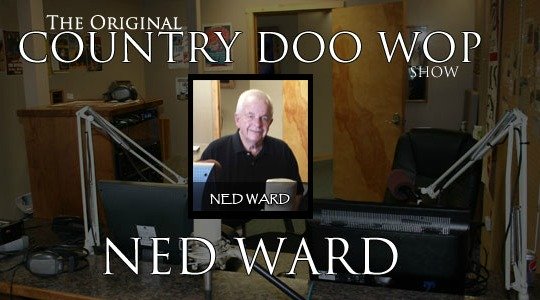 ---
Do you have questions, comments or suggestions? 
If you have any favorite vinyl record topics you'd like to see on this site, please click here and enter your information in the contact form. I would love to hear from you.
All the best,
Danny Lee Sandrik
Vinyl Record Memories

---
Return to Newsletter Main Page.
You can view older back issues here.