Vinyl Record Lovers Newsletter
Welcome to my monthly Newsletter. Thank you for subscribing. 
The golden age of vinyl records and all things retro are the highlights of my Newsletter.

Writing stories based on my vinyl record collection is my way of sharing memories and keeping the oldies alive.
I do appreciate the time you take to read my newsletter.
Issue #038 - January,  2016
In This Issue:
A very special 2015 event.
The Issue with Reissues - Collectors edition.
My Drive-In movie story - Growing up in Hamilton.
Remembering those who left us in 2015
What's next for all-about-vinylrecords.
---
What's New?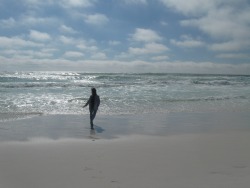 Happy New Year!  Hope your new year is off to a great start.
My wife and I left for vacation in November 2015.
We visited relatives in Texas, Florida, and South Carolina, stopping in New Orleans and Biloxi, Mississipi in order to give away money via the casino route:-)
Photo of my wife, Susie was taken in Destin, Florida in Mid-January. A lot different scene that what it is like at home in West Michigan.
---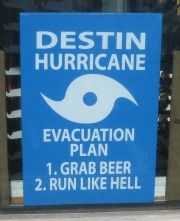 While in Destin, Fla I asked a store clerk what they did in the event of a hurricane and she pointed to this sign.  That would be my plan.

We are presently in South Carolina and will be home sometime in February. I have added an extended Newsletter as I have much to catch up on.
---
What else is new?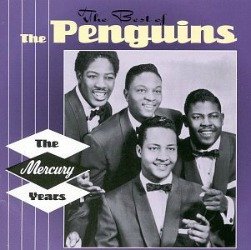 The classic Doo-Wop song "Earth Angel" is now online. I originally intended to add the song as a cover by another singer.

When the song was played on my friend Ned Ward's Country Doo-Wop show I decided this original ultra-romantic ballad would have its own special page. Read the Earth Angel story here.
---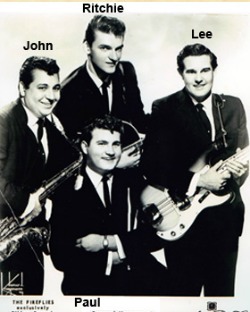 The page on the classic "You Were Mine" was rewritten based on information received from the Paul Giacalone family.

I received many nice comments from visitors expressing their views on this great song from 1959. Nearly all were familiar with the song.
With added factual information provided by Paul Giacolone Jr, the personal side of the story and the original photo's, are what visitors enjoyed and commented on the most. Read the updated Fireflies story here.

---
A Special Day for a Special Lady.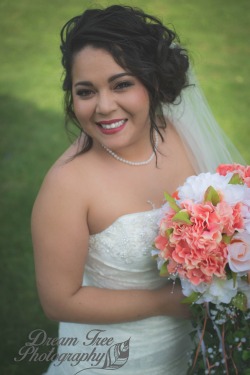 Family and friends always provide life's most memorable moments.  A special moment for me was the September, 2015 wedding of my beautiful granddaughter, Renee.

Renee and her husband, Luis arranged their wedding date within a few days of my birthday and she asked me to walk her down the aisle.
My wife made all the floral arrangements for her wedding. A very special event for all of us.

Photo courtesy of Dream Tree Photography, Zeeland, Michigan.
---
Collecting Vinyl vs CD's and MP3 files.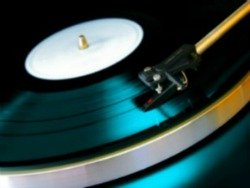 The crackles, pops, and even the hum of the needle floating over a record were all audio issues the cassette tape and CD aimed to resolve in the 80's.  For many of us, these are the sounds of vinyl.  

At the end of the day CD's and MP3 files may carry the same audio information, but there is something infinitely cooler about the fact that a vinyl record is a physical embodiment of your music's audio pattern.
Tangible grooves represent the imprint of this information (sound waves) so your vinyl disc is, in many ways, a musical fingerprint, and your vinyl collection, a literal library of sound.

However, vinyl offers so much more. For collectors, album cover art can sometimes be as valuable as the vinyl record it holds.
It's something unique and creative that is a great ice-breaker, starting conversations about music, art, and all things retro
---
Vinyl records - The Issue with Reissues: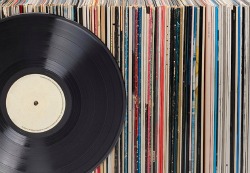 Reissues and modern vinyls are often recorded from CD-format audio rather than the original analog master...causing quality to take a hit. 
Rather than mixing mediums, you'd be better off buying the fully digital or true analog version.  Some things simply don't translate very well.
Great vinyl records CAN still be found for very little money at estate sales, yard sales, flea markets, etc. Be discreet, spend your money wisely. If you want to collect LP's - be patient.
Don't settle for copies with ANY kind of wear or damage or writing on the covers or scratches or marks on the records.

Again, in buying real estate the rule is "Location, location, location." In records the rule is "Condition, condition, condition." There are hundreds of thousands of records for sale each week in the internet. A big percentage of those offered do not sell due to condition.
If there are only a few copies of a record available is it worth more?
For anyone serious about collecting vinyl, an online vinyl record collector said it best; If there is only one know copy, yet no one cares, you don't have a buyer for that record. 

---
Do you remember the Drive-in movie theater?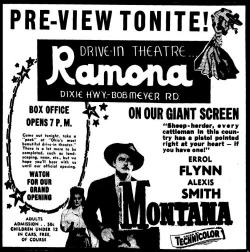 The 800 car capacity Ramona Drive-In located in Hamilton, Ohio, opened on May 26, 1950, featuring the 1950 action film "Montana" with Errol Flynn and Alexis Smith.

The price of admission was 50 cents and children under 12 were admitted free. In October of 1954, a 124' by 62' CinemaScope screen was installed.
I lived three blocks behind the drive-in on Noyes Avenue and could see the screen from my bedroom window. There were railroad tracks directly behind the drive-in and I would meet with my buddies, sit on the tracks and watch movies.

You could not hear the sound from my house but as the tracks were only about fifty feet from the rear of the theater, the sound was clear sitting on the railroad tracks.
The theater was surrounded by an eight foot metal fence. My buddies and I would bend back the bottom of the fence and crawl under to sit in the back row next to the speakers.
We had no problems sitting a short distance from the few cars parked in the back row (known as the make-out row). Most of the time the windows were steamed up and they didn't notice we were there. That gave us two shows to watch for free:-)
The Ramona Drive-In closed in 1966 at the end of the season. The property was sold for the construction of a new S. S. Kresge Store and other retail outlets.

---
Gone but not forgotten...
We don't often remember those who remained behind the scenes over the years and some who created one hit wonders and have been all but forgotten.

These are some of the men and women I remember who made the music we all take for granted that passed away in 2015.
Take some time and look over the list. You may not know who they are but you can now pay your respects to the men and women who helped make the oldies we all love.

---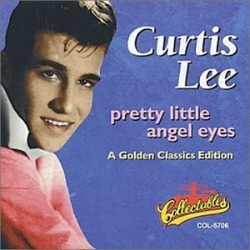 January, 2015
Curtis Lee
Curtis Lee, best known for his 1961 Top 10 smash 'Pretty Little Angel Eyes,' died on Jan. 8 after a long battle with cancer. He was 75.
---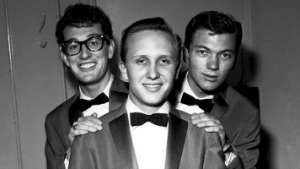 February 2015
Joe B. Mauldin
The rock & roll pioneer who played stand-up bass with the Crickets, backing up Buddy Holly in his short but brilliant career, was felled by cancer on February 7th, age 74.

---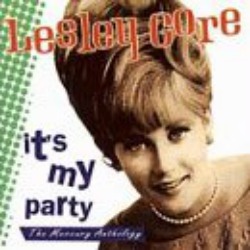 Lesley Gore
The singer of the Number One single "It's My Party" and other Sixties hits lost her battle with cancer on February 16th. She was 68.
---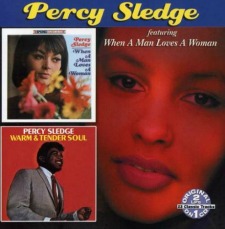 April, 2015
Percy Sledge
The soul giant most famous for singing "When a Man Loves a Woman" died from liver cancer on April 14th. He was 74.
---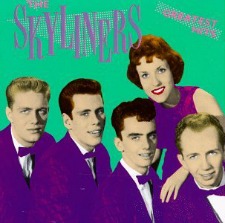 Wally Lester
Wally Lester of the doo-wop group the Skyliners died of pancreatic cancer on April 21 at age 73.
As a teenager, Lester was a founding member of the Skyliners, the vocal group behind hit 1958 single "Since I Don't Have You." The Skyliners' biggest hit reached No. 12 in 1959.

---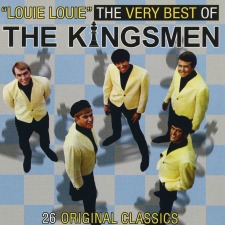 Jack Ely
Jack Ely, vocalist on the Kingsmen's garage-rock classic "Louie Louie," died April 27 at the age of 71.
The Portland-based Kingsmen took their cover of Richard Berry's "Louie Louie" to No. 2 in 1963. It's since become one of garage rock's all-time greatest, and most covered, songs.

---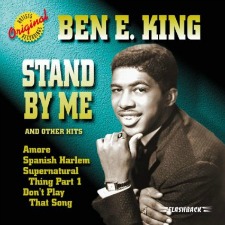 Ben E. King
The soul singer renowned for his work with the Drifters and famous for his solo smash "Stand by Me" died of natural causes on April 30th. He was 76.

---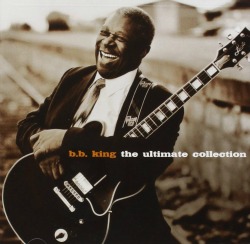 May 2015
B.B. King
Blues legend B.B. King died on May 14 at the age of 89 in his Las Vegas home. He had been in hospice care for several weeks before his death.
King spent his early years in Mississippi, where his parents worked as sharecroppers. By the late '40s, he had recorded his first song.
Over the years he charted several pop hits and played alongside (and influenced) some of rock's biggest names.
---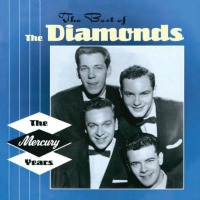 July 2015
Dave Somerville
Lead singer of the Diamonds on the 1950s classic "Little Darlin'," died July 14, 2015 in Santa Barbara, Calif. He was 81.

---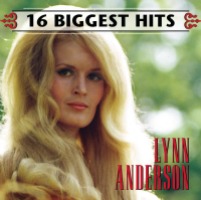 Lynn Anderson
The country singer best remembered for her 1970 hit "Rose Garden" died on July 30th from a heart attack, 67 years old.
---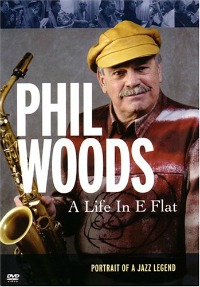 September 2015
Phil Woods - played saxophone on Billy Joel's "Just the way you are."
Phil Woods, one of the greatest jazz alto saxophonists of the past 60 years, died at 83 in September.
In addition to his own career, he's known to classic rock fans for his solos on Steely Dan's "Doctor Wu," Billy Joel's "Just the Way You Are" and Paul Simon's "Have a Good Time."
---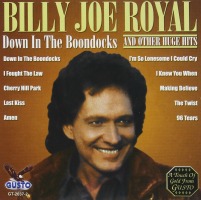 October, 2015
Billy Joe Royal
The pop and country singer best remembered for the 1965 hit single "Down in the Boondocks" died on October 6th of undetermined causes, 73 years old.
---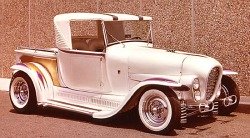 November, 2015
George Barris
George Barris was a big part of my life during the fifties and beyond. Music always sounds better cruisin' in a cool custom car.
George Barris, died on November 5th at age 89. He was an American designer and builder of many famous Hollywood custom cars, most notably the Munster Koach and 1966 Batmobile.
Every boy wanted to have a custom car designed like those customized at the Barris Kustom shop in California. I collected all the Car Craft magazines and the Danbury Mint Barris collectibles including two of my favorites, "The Little Duece Coupe," and the "Ala Kart" shown above.
The "Ala Kart" is the only custom vehicle to receive the coveted "World's Most Beautiful Roadster" award two years in a row, 1958 and 1959.

---
Betcha didn't know!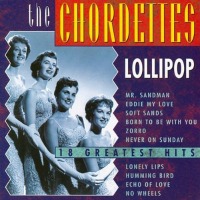 Here's a trivia question for you. Who was the first group on American Bandstand when the legendary TV show went national on August 5, 1957?
Answer The Chordettes whose big hit of "Lollipop" would follow a year later. Their first big hit was "Mr. Sandman" in 1954. Their last hit was in 1961 with "Never on a Sunday," from the movie of the same name.
In 1961 Cadence records released the "Never on a Sunday" EP by the Chordettes, which also included "Lollipop." The EP,  is worth up to $100.00 today.
---
The Original
Country Doo-Wop Show!
---
Listen to my favorite Country Doo-Wop show Monday thru Saturday from  1pm to 3pm, all times Pacific.

DJ Ned Ward turns music into memories playing yesterday's Country Favorites and the Classic Hits of the 50's and 60's Doo Wop style on the new and exciting KNCP Newberry Mix 107.3 FM.
You won't be disappointed.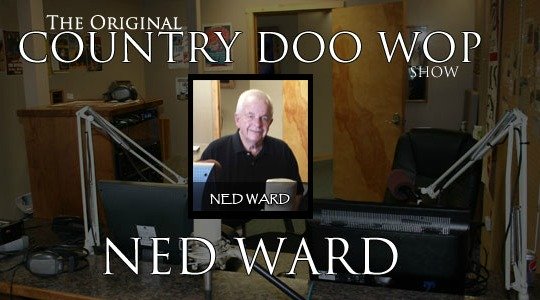 ---
A sign of the times.
You may want to adapt one of these monthly signs for your business.  I found them unique and funny.  One will appear here each month. 

Since we are in the political mode at the moment I thought I would start with an appropriate sign as it does apply to all politicians.
Sign on the back of a Septic Tank Truck:

"Caution" - This Truck is full of Political Promises.
What's Next?
A fifties group with a famous song about skimpy attire.  How it came about and who wrote it.  Find out which member left to write and record with a world famous group.

Also, you will hear the other song this group sang that I liked even better. Stay tuned.
---
Do you have questions, comments or suggestions? 
If you have any favorite vinyl record topics you'd like to see on this site, please click here and enter your information in the contact form. I would love to hear from you.
All the best,
Danny Lee Sandrik
Vinyl Record Memories

---
Top of Page