Vinyl Record Lovers Newsletter.
Welcome to my monthly Newsletter. Thank you for subscribing. 
The golden age of vinyl records and all things retro are the highlights of my Newsletter. Writing stories about my vinyl record memories with content from my collection is my way of sharing memories and keeping the oldies alive.
I do appreciate your valuable time reading my newsletter.
Issue #103 - October, 2021.
---
In This Issue:
Ned Ward's Country Doo Wop Show.
Country Doo Wop Spotlight Song.
Cover Song of The Month - Workin' Man Blues.
Framed Album Cover Art of The Month.
Forgotten Oldies Classics - A Letter From Sherry.

Shaker In The Weeds - Memories For Our Mopar Friends.

---
Vinyl Record Memories and
The Original Country Doo Wop Show.
---
Each month we give a little shout-out to our favorite radio program, Ned Ward's Country Doo-Wop show. Our friend, Ned, along with producer, Mr. Barney, airs the show from out Oregon way and if you tune in you just might hear Ned talk a little about Vinyl Record Memories. Listen in Monday thru Saturday from 1pm to 3pm, all times Pacific, on KNCP Newberry Mix 107.3 FM.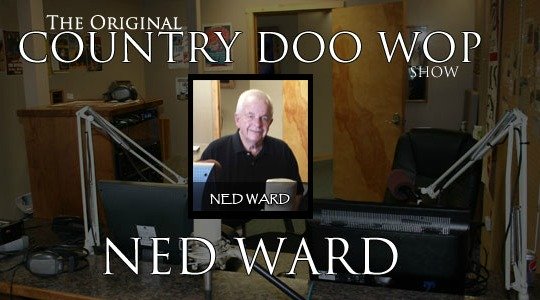 Let's get started...

---
Country Doo-Wop Spotlight Song.

---
Shelley Fabares, who was primarily an actress, sang "Johnny Angel" in an episode of The Donna Reed Show, in which she was a regular cast member. On that episode, her character Mary Stone abandons her plans to attend college to pursue a singing career.

This song, played regularly on the Country Doo Wop show by my friend, DJ Ned Ward, is a tale of a girl who has a huge crush on a boy (Johnny) who has no knowledge of her. She loves him so much and is so desperate to win his heart that she turns down any other boy who asks her for a date.

---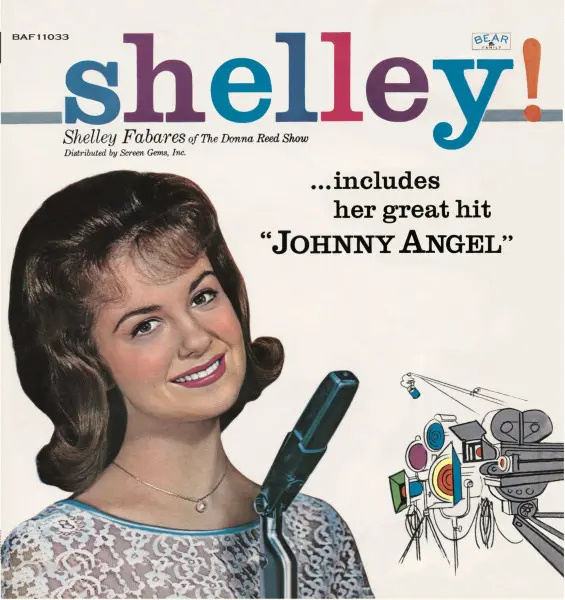 Songwriters Lyn Duddy and Lee Pockriss wrote this song while they were trapped in Duddy's apartment during a blackout. They each had other songwriting partners (Pockriss and Paul Vance were the creative minds behind "Itsy Bitsy Teenie Weenie Yellow Polka Dot Bikini") but with nothing else to do, they decided to brainstorm some ideas.

"I had always wanted to write a soliloquy - a song written from the point of view of someone who waited on the corner every night for someone to pass by," Duddy told Billboard. He had the idea for one called "Seven-thirty," but changed it to "Johnny Angel" when Pockriss suggested it should be a guy's name. "I just picked that name out of thin air. It didn't mean anything," he said. Although they produced a chart-topping hit out of their alliance, Duddy and Pockriss never worked together again.

Fabares did not consider herself a singer and thought that the voices of her backup vocalists were so "beautiful" that it frightened her to try to be a recording artist herself... but she managed it. Although she did have another Top 40 hit, it was obvious that her acting career would always be stronger. Her singing career ended in 1966.

This song features Glen Campbell and Carol Kaye on guitar, Hal Blaine on drums, and Darlene Love and the Blossoms on backup vocals. These were some of the top West Coast session musicians who played on hundreds of hits in the '60s. Excerpts from this article credited to songfacts.com

---
Best Cover Songs - Where the best version isn't always the first version.
---
Of all the legends who came out of Sun Records in the 1950s, including Elvis, Johnny Cash, Carl Perkins, and Roy Orbison, no one would have bet the last one standing would be the pill-popping, whiskey-guzzling, gun-waving hellion from Ferriday, La.... Except The Killer, of course.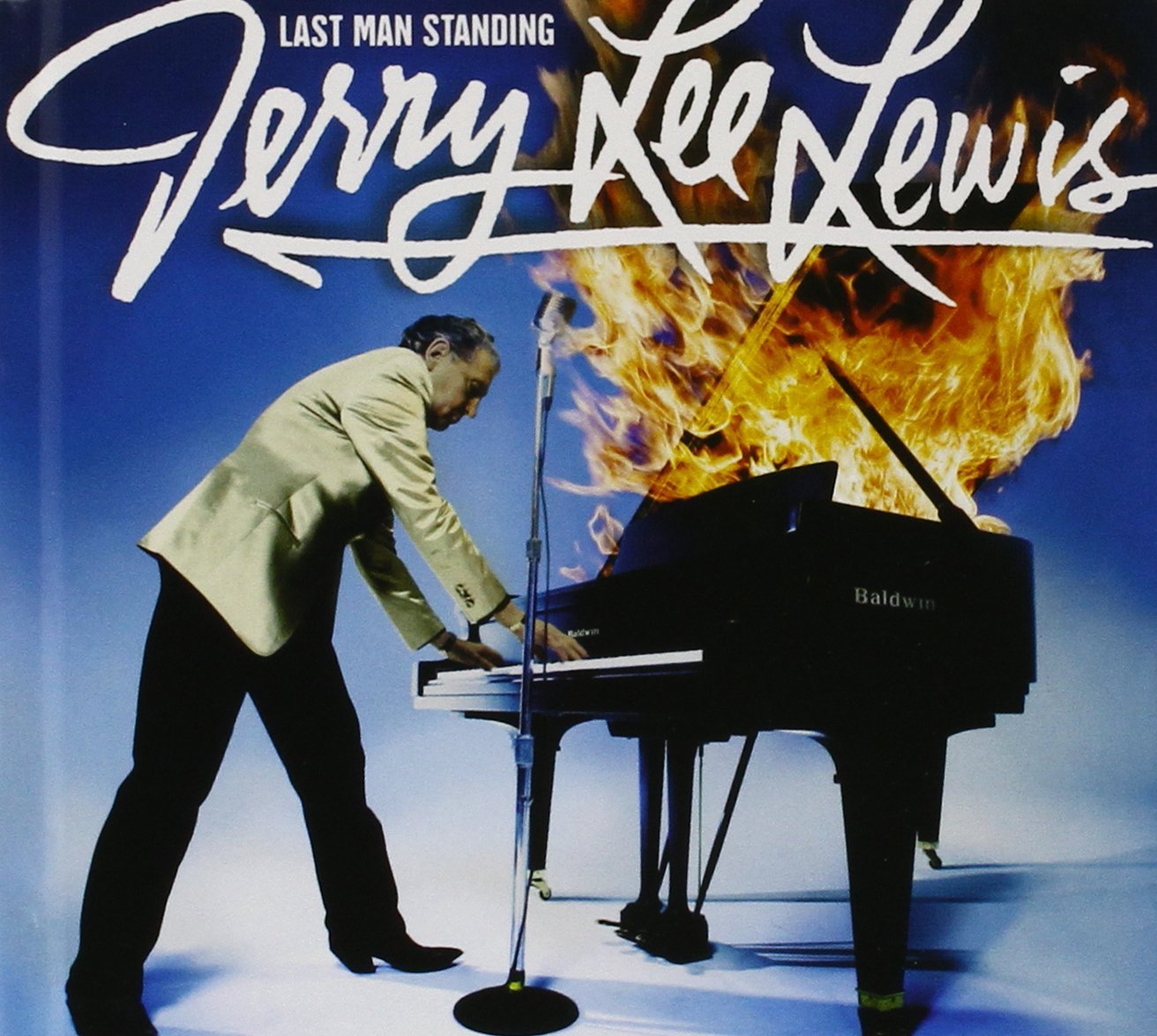 In 1970 Lewis covers the 1969 #1 Merle Haggard song, this time the blue collar anthem "Workin' Man Blues" ("Down in Lou'siana," he adlibs during the instrumental break, "we call that boogie woogie!") The lead guitar player on our Best Cover Song for this month is none other than James Burton, lead guitar player for Elvis for ten years.

Lewis was enjoying his soaring country career when this song was released. According to the liner notes for the 2006 collection, "A Half Century of Hits," producer Jerry Kennedy didn't dare release an uptempo single because he couldn't risk radio programmers declaring that Lewis was returning to his rockabilly past, so up-tempo songs like "Workin' Man Blues" were consigned to LPs. Read the Jerry Lee Lewis story here.

---
Framed Album Cover Art of The Month.
---
In an age of digital downloads, another example why fans still love and need to love vinyl records. The Album Cover Artwork will always be a constant reminder how good the music inside really is. Musicians could escape the confines of the three-minute pop single and express themselves as never before with glorious artwork and adorning gate-fold sleeves. Take a look at this Jerry Lee Lewis album from 1978. I framed the album and took the photo on 10-11-2021.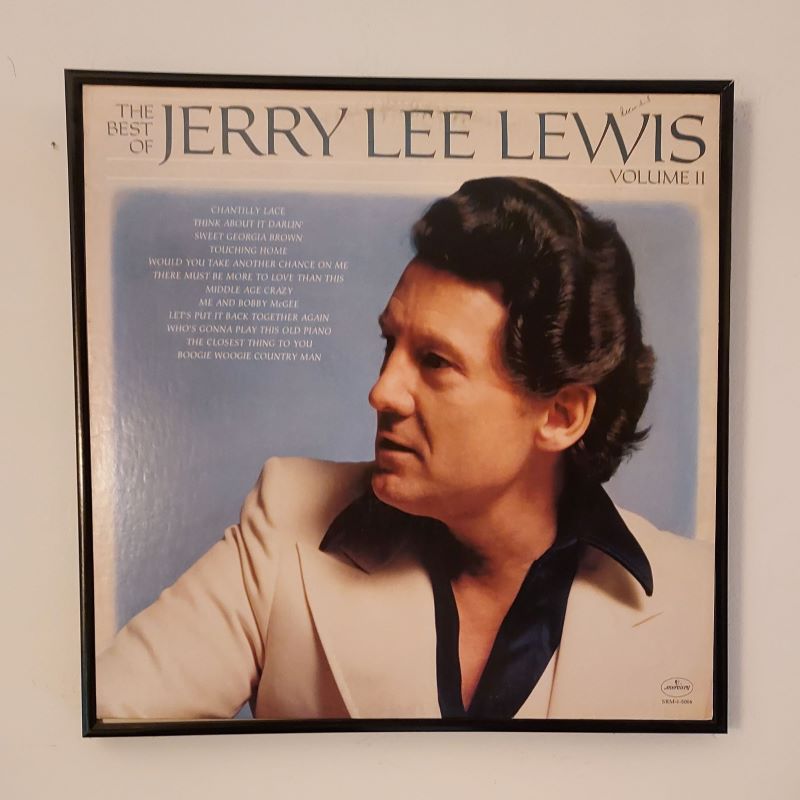 This vinyl LP is an original 1978 Mercury records release with catalog number SRM-1- 5006, produced by Jerry Kennedy. It is in like new condition as is the vinyl record inside. If you'll notice in the top right corner above the letter "W" there is a word. That word is recorded.
I purchased this LP along with several others over thirty years ago, and most had the word "recorded" written at the top of the album. The previous owner told me he recorded all his albums on his reel to reel tape recorder and rarely played the vinyl. I did the same in the 70s, so I know where he's coming from. A great album with great songs.

---
Forgotten Oldies Classics.

(Who was the girl behind the adorable sounding Sherry)
---
A Letter From Sherry was released in November 1963 and charted at #25 on the Billboard Hot 100 in February 1964. This would be Dale Ward's only charting single. The style of singing, the drama in the song and the spoken word in the middle, was pretty common in the mid to late fifties and early sixties.
The adorable sounding Sherry is a nice touch. Interesting to note that this was likely one of the last of this type to chart, especially since it peaked at the time the British invasion began.
The spoken female voice belongs to Robin Ward (no relation), who had her own hit of "Wonderful Summer" during the closing weeks of 1963.
The song was written by K. Moffett who was also the co-author on the song, Oh Julie, the B-side of "A Letter From Sherry," and was originally recorded by The Crescendos in 1959 reaching #5 on the US pop charts. So this Forgotten Oldies Classic is a double bonus, bringing back fond memories of "Oh Julie," another great song from the best music era ever.

---
Dale Klee Classic Car Art
Muscle Car Memories

---
In the November, 2020 issue, we introduced Dale Klee and his amazing classic old car art paintings. In January, 2021 Dale's art was again featured with one of my favorites titled, A Few Good Years. The June, 2021 issue of Classic Car Art featured the the early Dodge Chargers surrounded with memories of our favorite soda shop and drive-in restaurant days.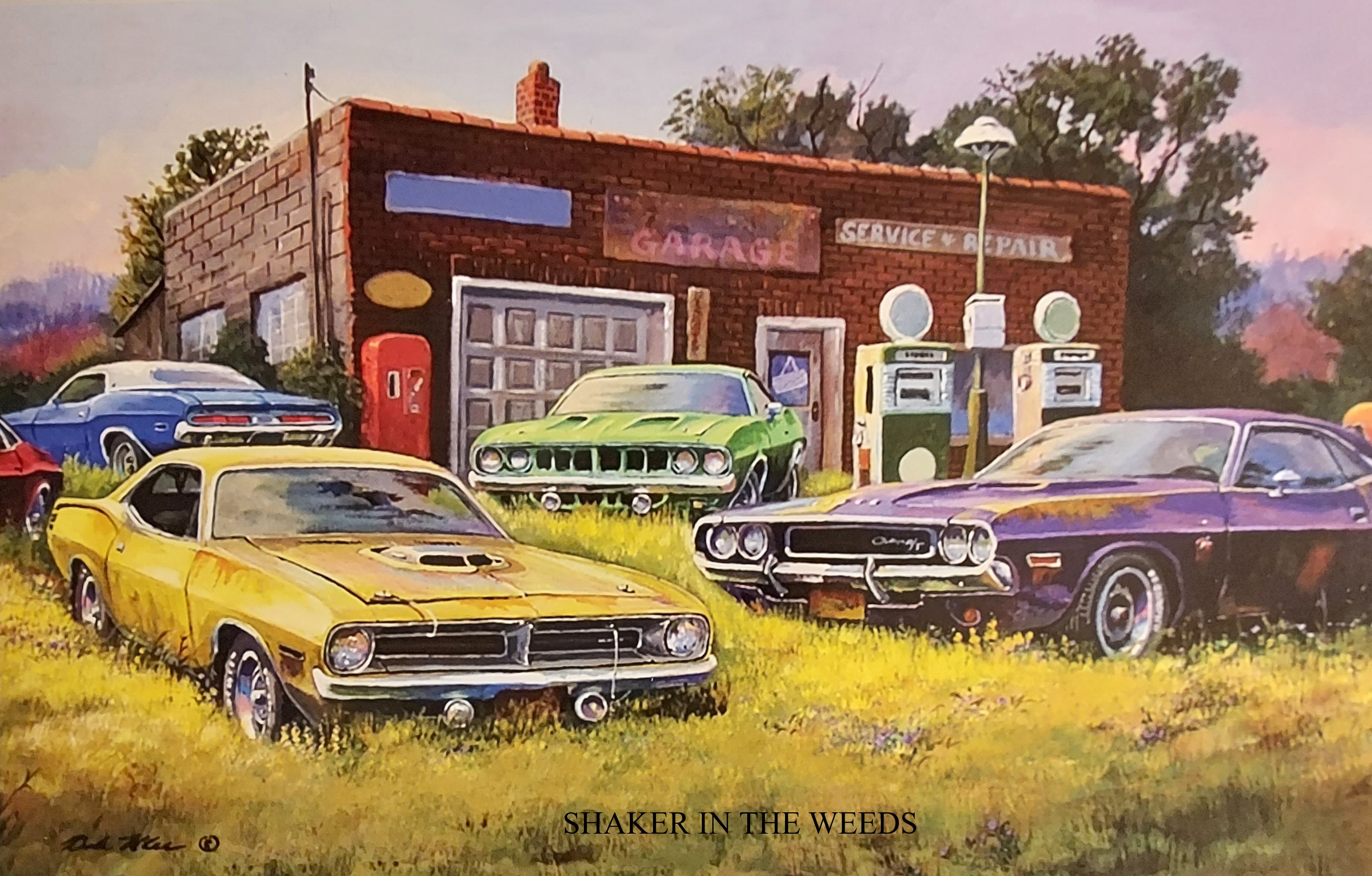 This month we again feature MOPAR as we look at the early Dodge Challenger with those bad-to-the-bone shaker hoods. The Dodge Challenger has always been a throw-back to a certain era and this Dale Klee painting titled "Shaker In The Weeds" will certainly stir up memories of the good old days of muscle cars.

The Shaker Hood did not come standard on any Challengers. It was optional from the beginning of Challenger production until 10-11-69 on 440 Six Pak & 426 Hemi only. This second version of the shaker hood became available on 4-10-70 until the end of 1971 production on 340+4 barrel, 383+4 barrel, 440+4 barrel, 440 Six Pak, & 426 Hemi.
Today, Dale continues to create his colorful classic automobile scenes. Each one forms a particular memory and a sentimental look back for those of us who grew up in this very special time in history. His prints now adorn homes and businesses throughout the world. You can view more automotive art and pick up your 2022  Calendar at the Dale Klee Art website.
---
A Rock-n-Roll Timeline

(When did Rock-n-Roll Begin)
---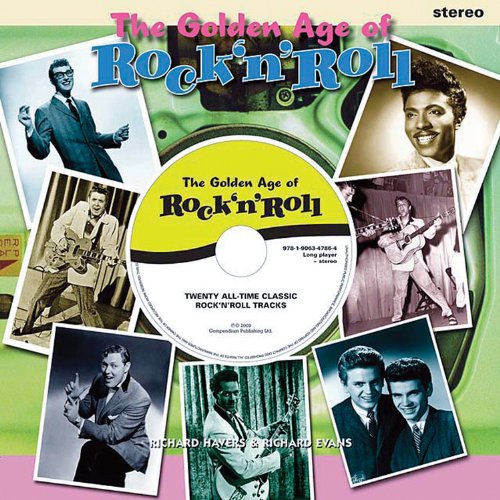 Excerpts from the book...The Golden Age of Rock-n-Roll
Last month we began with the years 1949 thru 1953.  Let's continue with the years 1954 and 1955, and excerpts from the book, The Golden Age of Rock-n-Roll. The series will take us through 1962 with added entries in future newsletters. Stay tuned and subscribe to our newsletter so you don't miss a single timeline issue.

         1954
September: Alan Freed moves to NYC radio station WINS and hosts his Rock 'n' Roll Party show.
          1955     

 45-rpm discs outsell 78-rpm records.
March: Blackboard Jungle premieres. It features "(We're Gonna) Rock Around the Clock."
March 22: Johnny Cash records his first single at Sun Records in Memphis.
May: Bill Haley & His Comets release the first rock 'n' roll LP.

May: Chuck Berry records "Maybellene" for Chess records in Chicago.

November: Elvis signs for RCA; Sam Phillips sells them his Sun contract.

November: Elvis' first film, Love Me Tender, premieres.
November: The Everly Brothers record for the first time with Columbia Records in Nashville.

December 19: Carl Perkins records "Blue Suede Shoes" at Sun Studios with Sam Phillips.

---
Ever thought of having your own website? I built Vinyl Record Memories "from scratch" with SoloBuildIt! Click below to find out more....

What's Next?
---
The years 1956-57....Elvis takes hold, The Girl Can't Help It, Little Richard makes a big announcement and the Million Dollar Quartet session at Sun Studios in Memphis; plus our favorite ladies on vinyl and a great new cover song for November. Stay tuned.

---