Vinyl Record Lovers Newsletter

Welcome to my monthly Newsletter. Thank you for subscribing. 
The golden age of vinyl records and all things retro are the highlights of my Newsletter.

Writing stories based on my vinyl record collection is my way of sharing memories and keeping the oldies alive.
I do appreciate your valuable time reading my newsletter.
Issue #092 - October 30, 2020.
---
In This Issue:
Country Doo Wop "Spotlight Song."
Collecting Album Cover Art - What to look for.
The 007 James Bond Collection Plus More  Favorites.
Death of A Roadside Diner.

High Dollar Vinyl Revisited.

---
Vinyl Record Memories
The Original Country Doo-Wop Show.
---
Each month I give a little shout-out to my favorite radio program, Ned Ward's Country Doo-Wop show. My friend, Ned, airs his show from out Oregon way and if you tune in you just might hear Ned talk a little about Vinyl Record Memories.
Ned plays all my favorites and I know he will have some of your favorites too. Ned turns music into memories playing yesterday's country favorites and the classic hits of the 50's and 60's Doo Wop style. Listen in Monday thru Saturday from 1pm to 3pm, all times Pacific, on KNCP Newberry Mix 107.3 FM.
You won't be disappointed...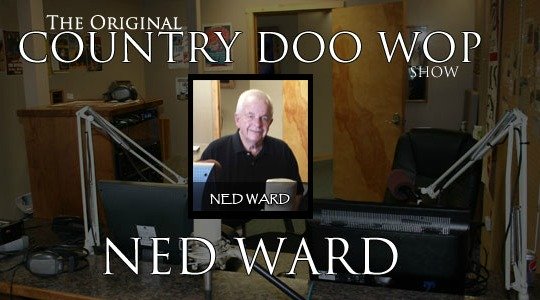 ---
What's New?
Only a few videos still need to be updated to HTML5 status. We are working on this with the developers.
=======================================
If you are searching for additional site information about artists or groups please use the search bar at the top right of the home and site pages. You can also find everything by simply using our sitemap located on the top left of the navigation bar.
======================================= 
Tears On My Pillow was a #4 hit back in 1958 by Little Anthony & The Imperials. Watch this classic video, one of the "Spotlight Songs" played regularly on the Country Doo Wop Show.
=======================================
Vinyl Record albums contain more than just the records inside the sleeves. Here is the low down on why I continue to collect vinyl records, many dating back more than 50 years.
=======================================
Recent purchases added to my vinyl record collection include photos and details from the 007 James Bond movies, a rare Glen Campbell album, and a near perfect "Senior Prom" vinyl record that will take you back to 1957 and a 4 record set of all your favorites.
=======================================
A hardboard photo of a 50's roadside diner purchased at a garage sale reveals a history of just how famous this diner was.
=======================================
Tom Port's High Dollar Vinyl returns for another look at some new vinyl, some going for nearly a thousand dollars. For those buyers...it's not about the money.
=====================================
Let's get started.....

---
Country Doo Wop Show "Spotlight Song."
Another one of the great classics you hear daily on my favorite oldies station. Read how The Imperials lost out on another 1958 classic, The Diary. Learn more.....

More Than Just LP Records.
Collecting Album Cover Art.
---
Do you collect vinyl records or vinyl record art?  Some of us purchase and enjoy the vinyl cover artwork more than the record itself. In February, 2018, I dedicated a section in the Vinyl Record Lovers newsletter based on the Framed Album Cover Art I display on the walls of my hobby room home office. I revisited some additional articles friends have sent me over the years. Many who contact me are curious as to what I look for when I purchase a vinyl record.

My answer is simple...I collect Vinyl Records based on the strength of the Album Cover Artwork. I'm not initially looking for the vinyl record, although the record must come with it. If the record is in excellent condition that's a plus, because many are not. I'm looking at the album cover artwork. Is it clean, without stickers or labels, is the color faded or does it have ring wear showing through the album cover.
Album Cover Art immediately grabs your attention. Your first impression might be...WOW, that's a great looking album cover!  Displaying album covers as art can make for a wonderful wall display that reflects your individual style. It's a great ice-breaker, something unique and creative, starting conversations about music, art, and all things retro. More often than not, this is what attracts you into picking up a record you have no knowledge of and discover gems because of it.
Music is an essential part of everyday life and it asks nothing of those who experience it. It's easy to take it for granted, I do not. I put more effort into music and that makes it much more rewarding for me. I listen and take in different parts of a song, the background singers, a piano or saxophone that comes to life and seems to quietly overtake the main voice in the song, the very reason I appreciate and admire session players. 

It's a ritual of sorts. You read through the album cover liner notes, look over the art work and photos and it reconnects you with the importance of the music inside. You place the record on the turntable, ease the tone arm onto the vinyl, hit the "Back to the Future" button and within moments, it's a nostalgic return to all those special moments you may have enjoyed during the golden age of vinyl records.

---
Selling Album Cover Art.

Here is a few James Bond 007 LP movie albums I have recently added to my collection. I also have a very nice Glen Campbell "Southern Nights" LP that I came across. I have the original 45rpm of the song but never purchased the album.
The "Senior Prom" album was a perfect find. Surprisingly it is not a gatefold album, a form of packaging for LP records which became popular in the mid-1960s allowing extra space to include lyrics, poster photos, etc. This album contains four (4) near perfect records enclosed in an excellent and clean album cover. Fifty songs from the 50s and early 60s.
They are all framed with a glass front and are now hanging on the walls of my hobby room for me to enjoy. Here are the albums photographed without the glass front (too much glare). Click on the photo and then after it expands for a better view, click on the four arrows at top right for a larger view

---
The 1965 Thunderball was the fourth James Bond movie and continued to star Sean Connery in the lead role. James Bond heads to the Bahamas to recover two nuclear warheads stolen by SPECTRE and held for ransom. It was the first Bond movie to really expand upon the use of gadgets and is still great fun to watch.

---
You Only Live Twice is a 1967 spy film and the fifth in the James Bond series. Secret Agent James Bond and the Japanese Secret Service must find and stop the true culprit of a series of space hijackings, before war is provoked between Russia and the United States. I especially enjoy album cover art with pretty ladies on the cover...

---
Diamonds Are Forever is a 1971 spy film, the seventh in the James Bond series produced by Eon Productions. It is the sixth and final Eon film to star Sean Connery. A diamond smuggling investigation leads James Bond to Las Vegas, where he uncovers an evil plot involving a rich business tycoon. More pretty ladies.

---
Live and Let Die is a 1973 spy film, the eighth film in the James Bond series and the first to star Roger Moore as the fictional MI6 agent James Bond.

The supporting cast, particularly, Jayne Seymour as the beautiful Solitaire, who, some believe, is the best Bond girl of them all. Too many for me to pick out just one. The theme song to the movie by Paul McCartney & Wings was very popular at the time. And, of course, more pretty ladies...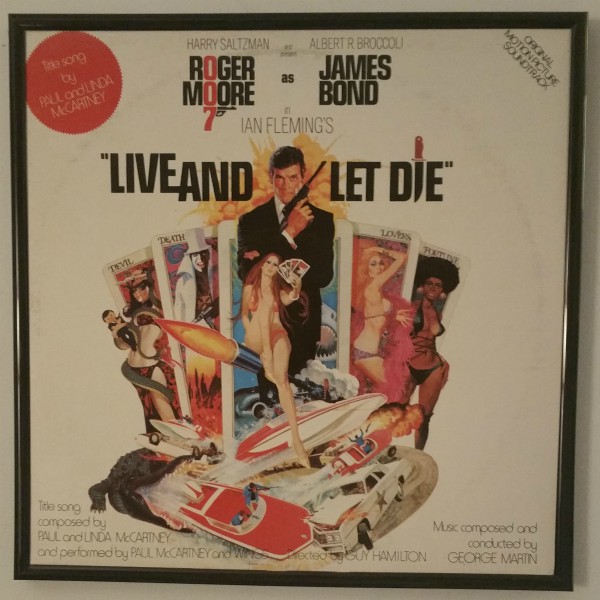 ---
"Southern Nights," a Glen Campbell 1977 Columbia Record Club edition:

This 43 year old LP is in excellent condition, both album cover and the record. It was released as a Columbia Record Club issue. The 1st Catalog # on Cover, 2nd on Label as follows;
Capitol Records - ST511601, Capitol Records - SO 511601.

A very nice edition to my collection. I have several Glen Campbell albums in excellent condition.

---
Senior Prom is a 1987 issue by the Sessions Record Label that sold records through radio and television advertisements. They were the record label arm of Audio Research, Incorporated, located in the greater Chicago area.

Sessions usually had two or three record sets pressed by the Special Products divisions of the major labels (Columbia, RCA, Warner Brothers, MCA), so the quality of the vinyl was excellent, and this 33 year old record is no exception. Both Album cover and all four records are in near mint condition.

Sessions began issuing CDs in the late 1980s. By about 1993, they discontinued issuing albums.

---
Death of A Diner

I was at a garage sale a few weeks back when I noticed a lady in a rush putting items out for sale as rain clouds were closing in. I noticed a large 24x24 nostalgia hardboard photo (pictured above) she had just placed on a table. The 50's style roadside diner called "Rosie's" included some early 60's cars, so it immediately caught my eye.
I ask her about the photo and learned she was a regular to the diner before it closed down. She said it is located in Michigan, near Rockford and she believed it closed several years ago. Well, of course, when I returned home I had to find out more.
There were several online articles about "Rosie's Diner" but the one I noticed was a website called "Lost in Michigan," and how closely it mirrored my website. I took a hobby and created a website about my passion with my vinyl record stories and album cover art work. Site owner and photographer, Mike Sonnenberg shows his passion through his art descriptions, photos, and mini-stories resulting in a warm and friendly presence for his visitors. I discovered his unique photo (digital art as Mike calls it) of "Rosie's Diner" as it appears in its current abandoned state. It fit nicely with the age I grew up in.

In a 2016 interview with the Lansing State Journal, Sonnenberg said he doesn't claim to be creating journalistic-style pictures, where every detail is as it appeared at that moment. He'll change colors, modify the sky or do whatever he thinks works best to amplify the feeling of the original photo.

"I work with the pictures," he said. "It's my interpretation of it. Some are more manipulated than others, depending on what the weather was doing." I just have the desire to photograph and share what I see to connect us all together in this beautiful state. Read the story and view Mike's iconic roadside diner picture below...

---
Rosie's Diner 1946-2011
---
From its humble beginnings, the roadside diner has emerged as an icon of classic American culture, as much a piece of American tradition as baseball and hot dogs. Rosie's Diner is no exception.

Birthed in 1946 as the Silver Dollar Diner of Little Ferry, New Jersey, the diner took on its current name in 1971, when the Bounty paper towels "quicker picker upper" TV commercial made the diner and waitress Rosie (a.k.a. the late actress Nancy Walker) household icons. Since then, Rosie's Diner has been featured in more than 100 TV commercials, five movies, numerous TV specials and magazine ads, and over the years one of the most photographed buildings in the country.

The restaurant was closed in 1990 and sold for a purchase price of $10,000 to Michigan artist, Jerry Berta. Work crews sawed the 24-by-60-foot building in half a week after it closed, loaded it on flatbed trucks and moved it to its current location in Michigan. 
The restaurant opened in its new location on July 5, 1991. In 2006 the location received TV coverage on Food Network's Diners, Drive-Ins and Dives, and Travel Channel's Diner Paradise. A series of replicas were built as part of a chain of restaurants in the Denver area. The original "Rosie's Diner" located in Michigan finally closed for good on October 2, 2011.
Mike's fascinating "Lost in Michigan" journey begins here.
A photo of this iconic diner by Mike Sonnenberg can be purchased on his website. It would make a great conversation piece displayed on the walls of a home office, family room or rec room.

---
Better Records: High Dollar Shootout.

---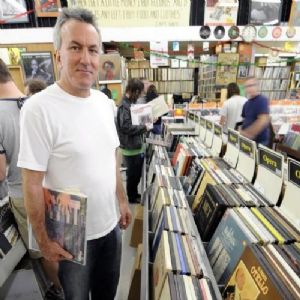 It was back in November, 2018, I received permission from Tom Port, owner of Better Records, to do a series on his "High Dollar" vinyl records. I was curious to know why he charged so much for LP's that may have originally sold for less than $10.00.
The series brought to light why Tom charged up to one thousand dollars for his LP's sold on his "Better Records" website. Hard to believe individuals would pay so much and as it turned out it was not the money, it was the sound quality they were buying. Below is a couple of records Tom recently displayed for sale on his site. The vinyl record Shootout description detailed below is from Tom's Better Records website and both could be sold by the time this newsletter goes out. 
If you would like to learn more about records, The Better Records blog is the place to do it.
---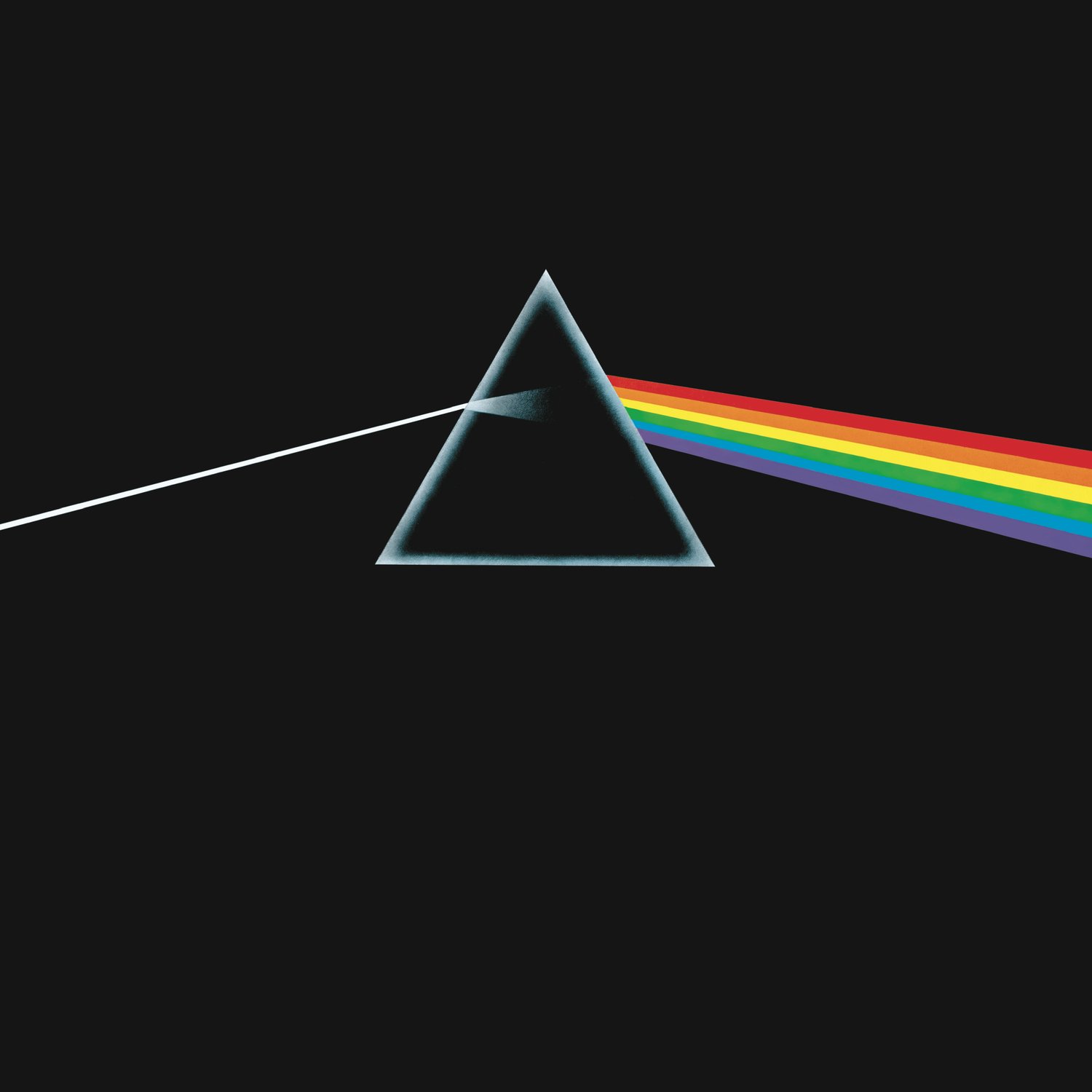 ---
Dark Side of The Moon: With KILLER Shootout Winning Triple Plus (A+++) sound or close to it from start to finish, this mindblowing recording is guaranteed to rock your world - exceptionally quiet vinyl too. 
HUGE, room-filling, hi-definition sound with all the Tubey Magic you could ever hope to hear, and on quiet vinyl to boot!

Our Price: $949.99
---
Abby Road by The Beatles: An Out-Of-This-World UK pressing of The Beatles' last and arguably greatest album, with Shootout Winning Triple Plus (A+++) sound from start to finish. The "medley" on side two in Triple Plus sound? This copy will take you on a trip you never imagined was possible.

Our Price: $799.99
---
Ever thought of having your own website? I built Vinyl Record Memories "from scratch" with SoloBuildIt! Click below to find out more....


---
What's Next?
National Jukebox Day is November 25, 2020. A history and some nice jukebox memories will be discussed in the November issue. Stay tuned...
---
Top of Page