Vinyl Record Lovers Newsletter
Welcome to my monthly Newsletter. Thank you for subscribing. 
The golden age of vinyl records and all things retro are the highlights of my Newsletter.

Writing stories based on my vinyl record collection is my way of sharing memories and keeping the oldies alive.
I do appreciate the time you take to read my newsletter.
Issue 056- October 19, 2017
In This Issue:
Remembering Jimmy Beaumont.
Sam Phillips - Sun Records.
Album Cover Art - Have Guitar, Will Travel.
Happy Birthday to Ernest Evans!
DJ Ned Ward returns to Country Doo-Wop show.
---
What's New?
---
"Dream" 

1944 Cover by Roy Orbison.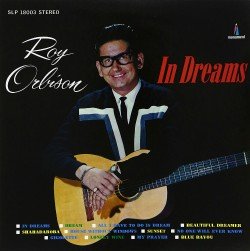 "Dream" is the most recent song added to the pages of All About Vinyl Records and listed under the heading "Best Cover Songs."  A fantastic cover of this beautiful melody and perfect pitch by Roy Orbison on this great Johnny Mercer song from 1944.
The song reminds me of those glamours movie stars such as Rita Hayworth and Marilyn Monroe.  As a young boy I would "Dream" about those actresses who graced the big screen in the '40s, '50s, and early '60s.  The one thing they all shared was a level of glamour we still aspire to today.  
This is a song everyone should have in their music collection.  Listen to this great old tune and read more here.
---
Jimmy Beaumont

(Oct 21,1940 - Oct 7, 2017)
Jimmy Beaumont, the golden-voiced singer of the Skyliners, died Saturday, October 7th, in his sleep at his home after a career that lasted nearly 60 years.
A humble and soft-spoken star, Beaumont was still singing as recently as Sept. 17, 2017 when the Skyliners performed a concert in New York.
Jimmy Beaumont was 76.
Thanks for the memories, Jimmy.  "Since I Don't Have You" was a big part of my teenage life and the happy times we all grew up in.  Return with me to 1959 and watch The Skyliners in a live performance of this memorable classic.  Read more...    
---
Sun Records  

Small Studio with Big Name Artists.
Most of us who grew up in the Sun Records era may never agree about where and when rock 'n' roll was born, but we all remember the name Sam Phillips and how he started a music revolution and spawned a legacy when he created the Memphis-based Sun Records.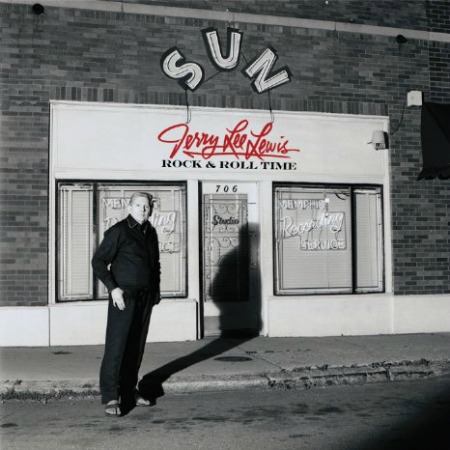 Between 1950 and 1960, Sun Records founder Sam Phillips discovered and produced B.B. King, Howlin' Wolf, Ike Turner, Elvis Presley, Johnny Cash, Carl Perkins, Jerry Lee Lewis, Charlie Rich and Roy Orbison – artists who changed the way popular music was made. 
With a staff of no more than one or two people, he did this from a small storefront studio in Memphis, Tennessee. Others who made their first recordings at Sun include Rufus Thomas,. Bobby Bland, Junior Parker, Little Milton, Conway Twitty, Charley Pride, and many more!

In 1952, after producing one of the biggest pre-rock 'n' roll hits the year before, Jackie Brenston's Rocket 88, Sam Phillips launched Sun Records with one local release, and then folded the label for a year. 

In 1953, he re-launched Sun, scored major hits with R&B, country, and rock 'n' roll artists, and created an identifiable Sun Sound along the way. He continued to release singles on Sun until 1968.

---
Featured Album Cover of the month.

Bo Diddley - Have Guitar, Will Travel.
---
Each month I add a photo for the "Album Cover of the Month" and use an album from my collection. However, this unique album is one I do not have and believe everyone would enjoy seeing.  The Bo Diddley scooter is a '59-60 Cushman Road King. Very popular at the time.
I photographed this album at the Ford Museum in Michigan in July 2017. There are fifteen different releases of this Album. The one pictured here is an original 1960 LP 2974 released on Checker Records. Click on photo for larger view.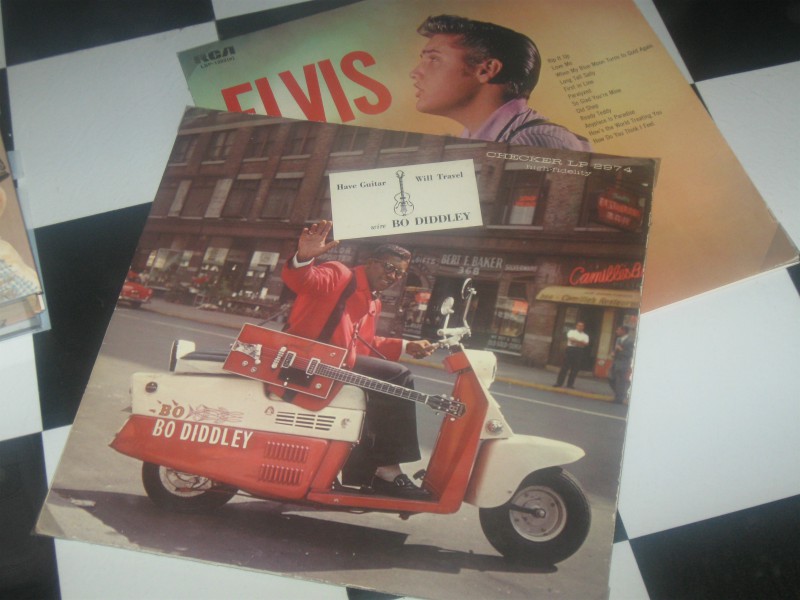 There are two additional 1960 releases of this album, one issued in Canada on the Checker label LP2974, REO LP 614 and one from Australia via Chess records CHL 212. 
All other releases were marked "Reissue" and were released in Italy, Spain and Japan.  The Album can be purchased as a new 180 Gram Vinyl Record.   
---
Who is Ernest Evans?
Chubby Checker (born Ernest Evans; October 3, 1941) known for popularizing the twist dance style, with his 1960 hit cover, "The Twist". 
Happy 76th Birthday, Mr. Evans.
Chubby Checker signed with Cameo-Parkway Records in 1959. His first two singles, "The Class" and "Dancing Dinosaur" were minor hits.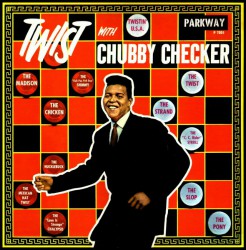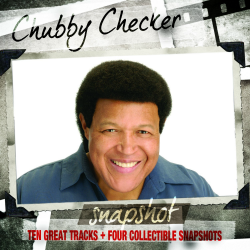 ---
Cameo records encouraged him to make his own version of "The Twist," a song originally written and performed by Hank Ballard, which was already having modest success on the charts. But it was Checker's version and his accompanying dance routine that gave the song new life.
Checker introduced his version of "The Twist" at the age of 18 in July 1960 in Wildwood, New Jersey at the Rainbow Club.

He is the only recording artist to place five albums in the Top 12 all at once. 

---
Betcha' Didn't Know!

Bout' this Elvis Presley "Good Luck Charm" record.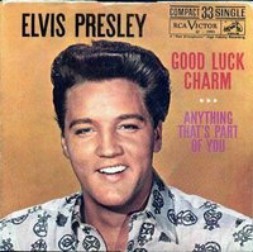 Hey Elvis fans, you might want to head to the closet or basement to look for hidden music gems that can rake in the big bucks
Elvis had a #1 hit with "Good Luck Charm." The song spent two weeks at the top of the charts in 1962. Most 45s are not worth much more than $5.00 in really good condition.

This 45rpm record is different. RCA also released "Good Luck Charm" as a 7 inch 33 (the size of a 45 but playing at the speed of an album).
It has the small hole in the middle like the larger LP albums. The record is worth $10,000.00. The picture sleeve as shown here is also worth up to $10,000.00. I do NOT have this record.

---
The Original
Country Doo-Wop Show!
---
Listen to my favorite Country Doo-Wop show Monday thru Saturday from  1pm to 3pm, all times Pacific.

DJ Ned Ward turns music into memories playing yesterday's Country Favorites and the Classic Hits of the 50's and 60's Doo Wop style on the new and exciting KNCP Newberry Mix 107.3 FM.
You won't be disappointed.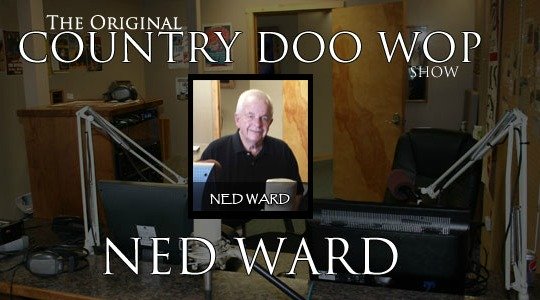 ---
Do you have questions, comments or suggestions? 
If you have any favorite vinyl record topics you'd like to see on this site, please click here and enter your information in the contact form. I would love to hear from you.
All the best,
Danny Lee Sandrik
Vinyl Record Memories

---
Top of Page