Vinyl Record Lovers Newsletter
Welcome to my monthly Newsletter. Thank you for subscribing. 
The golden age of vinyl records and all things retro are the highlights of my Newsletter.

Writing stories based on my vinyl record collection is my way of sharing memories and keeping the oldies alive.
I do appreciate your valuable time reading my newsletter.
Issue #093 - November, 2020.
---
In This Issue.

Country Doo Wop Spotlight Song.
National Jukebox Day is November 25th.
Meet Dale Klee - Classic Car Artist

Roy Orbison - A Black And White Night Revisited.
From The Philly Soul Era - "When Will I See You Again."
---
Vinyl Record Memories
The Original Country Doo-Wop Show.
---
Tune in each day to my favorite oldies station, the Country Doo Wop Show. My friend, Ned Ward turns music into memories playing yesterday's Country favorites and the Classic Doo Wop hits of the 50s and 60s. Listen in Monday thru Saturday from 1pm to 3pm, all times Pacific, on KNCP Newberry Mix 107.3 FM.

---
What's New?
A friendly reminder: If you are searching for additional site information about artists or groups please use the search bar at the top right of the home and other site pages. You can also find everything by simply using our sitemap located on the top left of the navigation bar.
=======================================
Favorite pages this past month include the 1958 song, The End, by Earl Grant. Well over a half century later I don't have adequate words to describe the wonderful poetry of these beautiful love song lyrics.

The online review will no doubt encourage you to read more after the author's beginning comments..."There are songs which will remain unheard within the memories of the masses during their lifetime. Then there are those songs that are so simple, so clear, so melodic in structure, and most important, their lyrical content".....Read more. 
=======================================
James Sheppard was inspired to write this #2 song after his ex-girlfriend moved to Texas. This was a continuation theme of "A Thousand Miles Away" that reached #5 on the R&B charts in 1956, and one of the "Spotlight Songs" played regularly on the Country Doo Wop Show. =======================================
The Golden Era, The Silver age, and The Modern age of the Jukebox is celebrated the same day each year on November 25th. We'll take a look back on some Jukebox history.
=======================================
Most already know how much I admire session players and all they accomplish but artists who paint pictures, especially those who bring classic cars to life, also have a special place on my list of most admired. Automotive artist, Dale Klee, creates his dream scenarios in the form of beautiful acrylic artwork featuring classic cars, trucks and motorcycles.
======================================
Remember the song "Pretty Woman"? When the familiar intro beat to Pretty Woman starts, your heart will begin to pound. From the 1988 special, Black & White Night, you are in for a video treat and a who's who in the music world.
=======================================
In this song every sentence is a question and style, grace and class describes these three talented ladies and their monster 70s classic, "When Will I See You Again."
=======================================

Let's get started....

---
Country Doo Wop Show "Spotlight Song."
Clarence Bassett and Charles Baskerville backed James Sheppard and became known as Shep and The Limelites, another one of the great classics you hear daily on my favorite oldies station. The group formed in Queens in 1960 and this Doo Wop Classic was recorded for Hull Records in February, 1961. Enjoy this November "Spotlight Song," Daddy's Home.

---
November 25th is National Jukebox Day.

---
National Jukebox day, November 25th, seeks to encourage people to play their favorite songs on a jukebox. A "jukebox" is a term used for what was the first coin operated music playing device.  And one of the most beautiful and most collected is this Wurlitzer 1015 model made between 1946 and 1947.

Louis T. Glass and his business associate William S. Arnold demonstrated their first coin-operated phonograph on the 23rd of November, 1889, in the Palais Royal Restaurant, 303 Sutter Street in San Francisco.  A little Jukebox history...
 1930's: The Golden Era of Jukeboxes - Manufacturers Rudolph Wurlitzter Co., The J.P. Seeburg Corp., The Rock-Ola Manufacturing Corp, and Automatic Musical Instrument Co., produced jukeboxes for diners, saloons and other venures.
1946: The Silver Age of Jukeboxes - Market demand for technology soared. Neon and sci-fi influenced style was the order of the day.
1960: The Modern Age of Jukeboxes - Design went through radical changes. There was a shift in focus on customer demand for greater song selection.
Jukebox videos and a revisit to our November, 2019 Jukebox article...Read more.
---
Meet Dale Klee...My Favorite Classic Car Artist.
---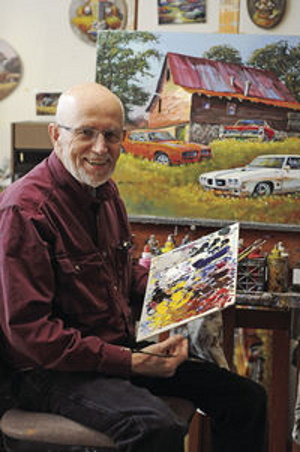 I recently ordered some calenders and Christmas cards from my favorite automotive artist, Dale Klee.
Dale paints all my favorite hot rods, classic cars, motorcycles and trucks from a time in history when I was growing up.
His paintings of abandoned cars brings back special memories when my uncle owned a junkyard and modified race cars in southern Ohio in the 50s and early 60s. Dale says..."Automobile paintings can easily have a cold, illustrative look, especially in urban settings. Abandoned cars, on the other hand, have a way of quietly blending into their surroundings."

His paintings are perfect examples of exactly how these classics looked at the time. I know...I was there. A  favorite of mine titled "A Few Good Years" is a perfect painting of the Tri-five chevy years, '55, '56 & '57. Accurate detail is crucial to his work, so don't overlook each and every automotive art scene Dale has painted.     

Dale Klee has been a professional artist for over 40 years. His love of automotive design began when he was a young boy growing up in the small town of Houghton, MI where his father owned a gas station and cars were always the topic of discussion.

Dale considers automobiles to be "rolling sculptures of art" and has always been fascinated with their design. Fueled by his passion for great automotive design and an artistic appreciation for nature and art, he began to create his dream scenarios in the form of beautiful acrylic artwork featuring classic cars, trucks and motorcycles.  A few examples of Dale's wall art. Click on photo to enlarge.

Today, Dale continues to create his colorful classic automobile scenes with his well worn pallet and brushes out of his studio in Wyoming, MN (a quaint community just north of the Minnesota Twin Cities of Minneapolis and St. Paul). His prints now adorn homes and businesses throughout the world. Source: Dale Klee art.com

---
Roy Orbison and Friends:
A Black and White Night Special.

---
Originally broadcast on January 3, 1988, a live album was released in 1989. Even If you don't already know the music and words from memory, when the familiar intro beat to PRETTY WOMAN starts, your heart will begin to pound. Roy Orbison had an absolutely incredible voice, and all of these artists from days gone by joined in for a very special evening of entertainment.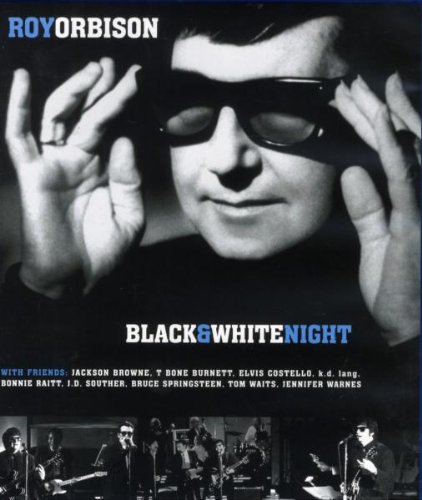 Starring triple Hall of Fame inductee (Rock and Roll Hall of Fame, Nashville Songwriters Hall of Fame and Songwriters Hall of Fame) rock/pop singer/songwriter, Roy Orbison and the TCB backing band is a Cinemax television special filmed entirely in black and white.
The TCB band consisted of Glen D. Hardin on piano, James Burton on lead guitar, Jerry Scheff on stand up base, and Ronnie Tutt on drums. The TCB Band accompanied Elvis Presley from 1969 until his death in 1977. Female backing vocals on this black and white special included Bonnie Raitt, k.d. Lang, and Jennifer Warnes.

---
The Three Degrees...
The Epitome of Style, Grace and Class.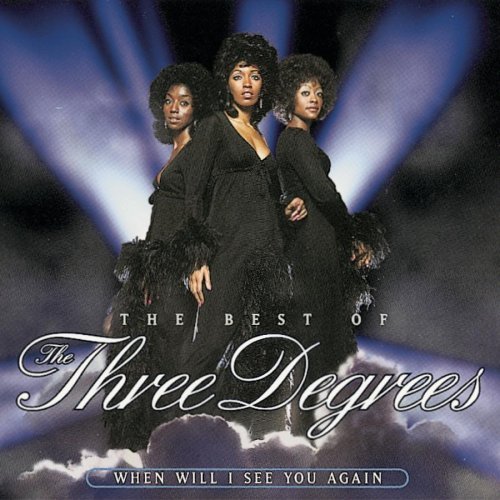 "When Will I See You Again" was released in 1974 and still sounds refreshing today.

The song is unique in that every sentence is a question, heightening the overall effect and emotion. The song was written by Kenny Gamble and Leon Huff, an American songwriting and production team credited for developing the Philadelphia soul music genre (also known as the Philly sound) of the 1970s.

What's amazing is that these women were in their 20's and they displayed so much elegance, grace, and maturity, that is so rare in today's entertainment landscape.

"When Will I See You Again" was one of the most successful recordings of the "Philly Soul" era, reaching #1 on the adult contemporary chart, and #4 on the R&B chart in the autumn of 1974. In the UK, it fared even better, spending two weeks at the top of the UK Singles Chart in August 1974.
In the U.S.the song peaked at #2 on the pop singles chart, and it is beyond belief, "Kung Fu Fighting" by Carl Douglas kept it from the #1 spot.

Lead singer, Sheila Ferguson recalled that the song was played to her by co-author, Kenny Gamble at the piano in 1973 and she threw a tantrum as she thought it was ridiculously insulting to be given such a simple song and that it took no talent to sing it.
Sheila said "I screamed and yelled and said I would never sing it but finally agreed and several million copies later, I realized that Kenny knew more than me."

---
Ever thought of having your own website? I built Vinyl Record Memories "from scratch" with SoloBuildIt! Click below to find out more....


---
What's Next?

Roy Orbison wrote it and while it only scored as high as #29 in the US, Linda Ronstadt took it to far greater fame as her only gold-selling single and her signature song. Coming next month in the Vinyl Record Lovers newsletter...

---
---
Top of Page