Vinyl Record Lovers Newsletter
Welcome to my monthly Newsletter. Thank you for subscribing. 
The golden age of vinyl records and all things retro are the highlights of my Newsletter.

Writing stories based on my vinyl record collection is my way of sharing memories and keeping the oldies alive.
I do appreciate the time you take to read my newsletter.
Issue #088 - June 29, 2020.
---
In This Issue:
Famous Guitarist Talks About Elvis

Best Cover Songs - Is this one better than the original?

From Rock to Country & The Outlaw and his Lady.

America's Preeminent Bad Boy has died.
---
What's New?
---
New Site Search for Vinyl Record Memories...

In addition to the navigation bar to the left of this website, there's a new site search block located at top of the home page, and several other main pages to help locate your favorite vinyl record memories.  It's handy... and will allow you to type in a few words to find that special song, artist, group or article on this site.
==========================================
Each month our web host provides a list from Google and Bing showing the "most popular pages" at vinyl record memories. Starting in June, 2020, the pages will be available on the home page and other main group pages. You'll see what others are searching for. Two great country classics were recently added to "This Month's Most Popular Pages."
==========================================
Favorite cover songs continues with one of the most popular cover songs, originally recorded by The Clovers in 1956, then a big hit for by Bobby Vee in 1960. Follow the link at the end of the article and discover all the "Angel" related songs from the sixties. You might also be surprised how Bobby Vee got his big break as a performer.
==========================================
Artist, Daniel Edlen, shows his unique talent by painting famous entertainers on LP Vinyl Records.
==========================================
The lead guitarist for Ricky Nelson and Elvis shares his thoughts about Elvis, and the very special item he received from Elvis.
==========================================
Book author, Marilynn Leahy, stops by for a visit. Her new book is partially based on her life. The songs that she has chosen to reference in this story are those that reflect the character's feelings or events in that moment in time.
==========================================
TV's bad boy has died and two favorites from the early sixties are "Gone but not Forgotten."
==========================================

Let's get started...

---
Hand Painted Portraits on Vinyl Records.
---
I follow a few sites that are music and classic car art related. I continue to be at a loss for words at the talent of these gifted individuals. One  such artist, Daniel Edlen, paints portraits on LP vinyl records. Some of his art has become part of the Hard Rock Hotel vibe. Many of his hand painted prints range from $280 to $350 US.  
Artist, Daniel Edlen, shares his view about painting on vinyl records. "So, spinning vinyl is hip again, yet something like 40% of vinyl being bought never even gets played. There's something about the tangibility of the memories, a physical thing, which lends itself to expanding collections. My work fills a niche, and makes for a cool wall of art."
View more of the Daniel Edlen Art Gallery.

---
---
"Play The Song James"
James Burton talks about his years with Elvis.

---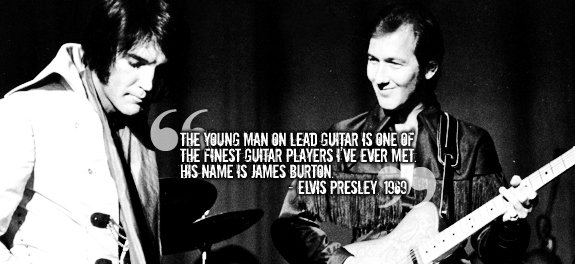 The last nine years of Elvis' performing life, he said countless times in the middle of a song: "Play it, James, or Play the song James."

In a 2015 interview Burton said, "I still hear it every now and then, and if he were here with us and I could hear him say it one more time, I'd probably give you my new guitar."

"I miss that man."

Elvis called him aside one night before a performance. He put a small chain around Burton's neck. At the end of it dangled "TCB" and the lightning bolt. It was Elvis' motto, meaning, Taking Care of Business.

Burton said Elvis only gave that to a select few people. It meant you were in his inner circle, almost like family. Listen below as Elvis points to Burton during this live performance and calls out..."Play the song James," and then continue with the second video with the James Burton interview talking about his friend, Elvis.

Best Cover Songs - Where the best version isn't always the first version.
---
I'm sure no one today who is familiar with this song would believe it is a remake of the original. When Bobby Vee covered this song in 1960 it became his own.
I first heard the original recording of "Devil or Angel" by "The Clovers" in 1956. This remake is every bit as good as the original, and should have couples of all ages anxious to get up and dance when they hear this  sixty year old cover song by Bobby Vee. The Clovers later recorded a song no one did better, "Love Potion #9."
Bobby Vee should  be remembered for his place in musical history as his big break came at age 15, when he was called in at short notice as a substitute following Buddy Holly's fatal plane crash.  That performance was the start of Bobby Vee's career.
Sadly, Bobby Vee died on October 24, 2016 at the age of 73 of advanced Alzheimer's disease. Read this remarkable Bobby Vee Story here.

---
Popular Country tunes added to "Most Popular"
Another Place Another time & Storms Never Last

---
Of all the legends who came out of Sun Records in the 1950s, including Elvis, Johnny Cash, Carl Perkins, and Roy Orbison, no one would have bet the last one standing would be the pill-popping, whiskey-guzzling, gun-waving hellion from Ferriday, La.... Except The Killer, of course.

Read this fascinating story and what many consider to be the brighter side of Jerry Lee Lewis' career.....his country side. Another Place Another Time, would give Lewis a second chance, and once again place him at the top of the music charts. From early rock to classic country here's the Jerry Lee Lewis story.

---
The marriage of Jessi Colter and Waylon Jennings is one of the best love stories in country music. Storms Never Last is a song about passing through the hardships of marriage and knowing that their love for one another will endure.
Jessi stayed by her husband's self-destructive ways. Amid it all, Jessi never gave up and faithfully prayed for her husband until finally, at Thanksgiving 2001, Waylon found Jesus, just months before he died. Read this true story about the outlaw and his lady.

---
Meet Marilynn Leahy
"My Lyrical Life Journey"

---
It's been several months since book author, Marilynn Leahy contacted vinyl record memories in reference to some song lyrics she enjoyed and requested additional information for a book she was writing. The book she was working on is now complete.

Her words are from the pure passion of enjoying the music and lyrics and writing about the life of a teenager growing up in the 1960s. I'll let Marilynn tell you in her own words about her new book. 

---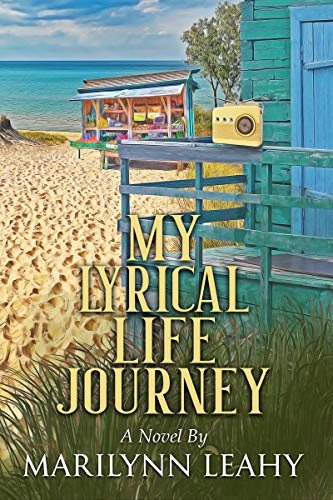 Marilynn Leahy: I have written this story partially based on my life, mostly combined with fiction. My mother and father owned two restaurants until I was about seven years old.
The restaurants had jukeboxes and my parents were able to keep the records that were played in the jukeboxes.
My parents often played the records at home and I began to enjoy listening to music myself. I tend to enjoy the music of the 40s and 50s such as Frank Sinatra, Nat King Cole, Patti Page and Ella Fitzgerald to name a few. I love country, Garth Brooks, Clint Black, Johnny Cash. Throw in Andrea Bocelli, Josh Groban, Barbara Streisand and I am in musical heaven.
Call me musically eclectic. The songs that I've chosen to reference in this story are those that reflect the character's feelings or events in that moment in time. I had to interpret the songs' meanings to fit the story, (so I adapted a few lines of each song to suit.) There is a song written about everything I am feeling.
Marilynn's bucket list in retirement includes writing a novel as well as being able to enjoy quilting and embroidery. Her second book, the sequel to "My Lyrical Life Journey", is in the works.

---
America's Preeminent Bad Boy has died.
---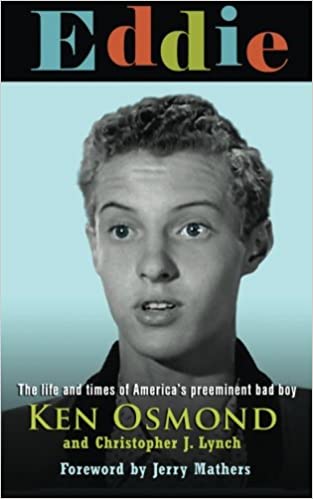 Eddie Haskell of Leave it to Beaver fame died on Monday, May 18th, 2020.

Eddie Haskell was the bad kid who never went away.
When child actor Ken Osmond stepped onto the set of Leave it to Beaver in 1957, he not only entered our living rooms, he homesteaded a permanent place in the American pop culture.
The poster child for sneaky, rotten kids everywhere, he was the reference point for cautious mothers to warn their children about. And everyone in America knew an Eddie Haskell at some point in his or her lives.

Osmond spent 18 years with the LAPD when, in 1980, a suspected car thief shot him three times. He was left severely wounded but survived. The shooting effectively ended his days on the force. He returned to acting in 1983.
A devoted husband, father and patriot, he's a man who's been forever shadowed by Eddie Haskell, but whose own life, was even more amazing than the character he portrayed.

"He was an incredibly kind and wonderful father," his son said Monday in a statement. "He had his family gathered around him when he passed. He was loved and will be very missed." Ken Osmond was 76.

---
Gone, But Not Forgotten.
Tossin' & Turnin' & My Boy Lollipop.

---
---
"I couldn't sleep at all last night…"
Bobby Lewis was best known for "Tossin' and Turnin'," the 1960 song that became a big hit in the summer of 1961. The energetic and catchy track shot to the top of the Billboard Hot 100. "Tossin' and Turnin'" stayed at No. 1 for seven weeks and was named Billboard's top single of the year.

It was later featured in the movie "American Graffiti," and it was ranked No. 36 in Billboard's all-time Hot 100. Bobby Lewis passed on April 28th, 2020 at age 95, but only recently made public.
=======================================
Millie Small was a Jamaican singer who "lit the fuse for Jamaican ska music" with her 1964 hit, "My Boy Lollipop," which is considered to be the first international ska hit.
One of the few women recording ska music at the time, Small recorded three albums before stepping away from music in the early 1970s. Millie Small died in England on May 5, 2020 of a stroke. She was 73.
As we get older the sad part is we lose those artists we grew up with. Thanks again to my high school buddy, Gary Ritchie for his help remembering those artists we sometimes overlook.
---
What's Next?
An oldies Classic originally from 1967,  it would later be covered by two country artists placing the song at #1 and #4 on the country charts.
Of all the covers of this well written song by the "guys," I believe this version released in 1978 by a country gal, will be the one that stays with you longer.  Coming your way in the next vinyl record lovers newsletter.

---