Vinyl Record Lovers Newsletter
Welcome to my monthly Newsletter. Thank you for subscribing. 
The golden age of vinyl records and all things retro are the highlights of my Newsletter.

Writing stories based on my vinyl record collection is my way of sharing memories and keeping the oldies alive.
I do appreciate the time you take to read my newsletter.
Issue #041 - July, 2016.
---
In This Issue:
What's New? (The Buddy Knox Story)
Protecting your vinyl records
What is an Acetate Recording?
Scotty Moore, guitar legend, dies.
How many Twist Songs were there?
What's Next?  The Girl Group sounds.
---
What's New?
An exciting return to 1957. The story of three young men and their Rockabilly song and careers that would eventually transport them into music history.
Buddy Knox penned the original "Party Doll" verse when he was 15 years old living on a farm in Texas.

Little did we know the tremendous accomplishments of these talented individuals when they first met in college.

How many young teens back in the mid 50s were singing these lyrics?

"All I want is a party doll
To come along with me when I'm feelin' wild"
Visit the "Party Doll" page and read the interesting facts behind the song and the original Rhythm Orchids band members.  Read the Buddy Knox story here.

---
What else is New?
A reminder to everyone in Michigan and surrounding areas. Don't forget the Coopersville, MI 26th annual "Del Shannon" days and Classic car show to be held on August 12th & 13th, 2016.

---
Protecting Your Vinyl Records.
How do you protect your precious vinyl records, not only the record, but the album cover itself? Collectors will go to great lengths to protect the beautiful art work displayed on the front of their album covers.
Who would you trust to help with this challenge? Bags Unlimited is my choice. A family owned business since 1976 offering quality products for your vinyl record collection.

If you are a Vinyl Cover Lover click on the logo below to view all their amazing products.

A family business that has been around for 40 years shows they have good customer service skills and know how to keep their customers happy.

You can view their video on my Collecting Vinyl Records page here.

---
The Acetate Record.
The acetate is used to assess whether the music has been successfully transferred to disc. It is checked by the sound engineer.
There may be only one copy made of a particular recording, sometimes more are cut and sent to the studio and band members for approval.
The acetate comes before making the master, and allows the sound to be checked without great expense. Sometimes DJs and remixers will get acetates cut in order to have an exclusive mix to play out.

It is unusual for more than a dozen to be manufactured, so from the collector's point of view an acetate is a rare find indeed!

If the recording is rejected the acetate may be the only record that survives. The rejected cut may simply be poor quality, however the artist may have opted to use a different take of the song, if so, the acetate becomes much more precious.

Meet The Beatles Acetate Recording (shown above).
This is where it all started for the Beatles on Capitol records. This original 12" master acetate (above) began the storied relationship between artist and record company.
Dated December 19, 1963, the album is titled " Meet the Beatles" on both sides. Yes two sides. The condition appears mint- and the label of Master ST-2047 is black and white, Dub #100-P.

---
Scotty Moore, Elvis' longtime guitarist dies.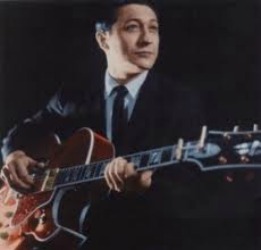 It's with great sadness we say goodbye to Scotty Moore.
Scotty Moore, Elvis Presley's longtime guitarist and a Rock and Roll Hall of Fame inductee, died Tuesday, June 28th at his home in Nashville. He was 84.
Born in Gadsden, Tennessee, Moore began playing guitar at the age of eight, and after a stint in the U.S. Navy in the early Fifties, moved to Memphis and formed the Starlite Wrangers with bassist Bill Black.

In 1954, Sun Records impresario Sam Phillips paired Moore with a teenaged Elvis Presley. Together, along with Black, they would record Presley's first single, "That's All Right (Mama)." The recording session was only meant to be an audition; instead, the trio made music history.

Watch Scotty talking about Elvis and the initial recording of "That's All Right (Mama)." A true history-making explanation of how it all started.

Watch Scotty talking about Elvis and Sun Records. 

---
Twist Songs. Were there really this many?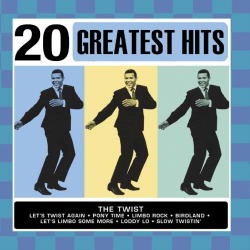 The song was written in 1958 by Hank Ballard but it was placed on the b-side of his song "Teardrops on Your Letter."
Dick Clark attempted to book Ballard to perform on the show. Ballard was unavailable, and Clark searched for a local artist to record the song. He settled on Checker, whose voice was very similar to Ballard's.
On August 6, 1960, Chubby Checker sang and danced his version of "The Twist" on Dick Clark's Saturday night program, The Dick Clark Show. The song quickly hit number one on the charts and the dance swept around the world.

In 1962, Chubby Checker's version of "The Twist" again hit number one on Billboard's Hot 100 chart, becoming the second song to ever be number one on two separate occasions. In total, Checker's "The Twist" spent 25 weeks in the top ten.
"The Twist," "Let's Twist Again," "Twist It Up," Chubby Checker
"Slow Twistin'," Dee Dee Sharp & Chubby Checker
"Dear Lady Twist," "Twist, Twist Senora," Gary US Bonds.
"Peppermint Twist," Joey Dee and the Starliters
"Twist And Shout," The Isley Brothers, The Beatles
"Twistin' The Night Away," Sam Cooke.
"Do The Twist," "Rubberleg Twist," "Spanish Twist," "Twistin' With Linda," The Isley Brothers
"Soul Twist," King Curtis
"New Orleans Twist," Blazer Boy.
"Twist Lackawanna," Junior Walker & The All-Stars.
"Twist & Limbo," The Impressions.
"Twistin' Postman," The Marvelettes.
"Twistin' U.S.A.," Danny & The Juniors

---
The Original
Country Doo-Wop Show!
---
Listen to my favorite Country Doo-Wop show Monday thru Saturday from  1pm to 3pm, all times Pacific.

DJ Ned Ward turns music into memories playing yesterday's Country Favorites and the Classic Hits of the 50's and 60's Doo Wop style on the new and exciting KNCP Newberry Mix 107.3 FM.
You won't be disappointed.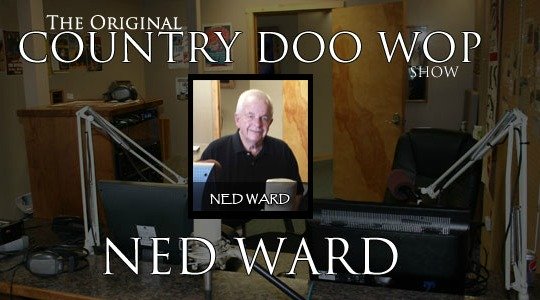 ---
What's Next? Girl Group Sounds.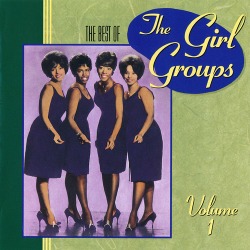 Starting around 1957 Girl Groups became more visible and started to hit the charts with regularity.
The trend started with the Bobbettes, Chantels, Chordettes and Shirelles, and continued with the Crystals, Angels, Chiffons and Dixie Cups.
I'll list some of my favorite Girl Groups with their best songs and years released. Stay tuned.

---
Do you have questions, comments or suggestions? 
If you have any favorite vinyl record topics you'd like to see on this site, please click here and enter your information in the contact form. I would love to hear from you.
All the best,
Danny Lee Sandrik
Vinyl Record Memories

Return to Newsletter Main Page.
You can view older back issues here.