Vinyl Record Lovers Newsletter
---
Welcome to my monthly Newsletter. Thank you for subscribing. 
The golden age of vinyl records and all things retro are the highlights of my Newsletter.

Writing stories based on my vinyl record collection is my way of sharing memories and keeping the oldies alive.
I do appreciate the time you take to read my newsletter.
Issue #071 - January 28, 2019.
---
In This Issue:
A Birthday Fit For A King.
The 70s Series, Part 4 - Grease, The Godfather, Songs and Events from the year 1972.

An Anniversary To Remember - "Highwayman"

Ride That Train - "City of New Orleans."

Legendary Session Guitarist Reggie Young has died.
Country Doo-Wop show update.
Album Cover Art of The Month - Stray Cats!

---
What's New?

Pat Boone made this comment right after Elvis died at age 42 in August, 1977..."Could anyone really imagine an "old" Elvis Presley." Forty-two years after his death Elvis remains the most celebrated individual in entertainment history.  People still talk about him and play his music today, Graceland is a historical monument and the most visited house in America.
=======================================
The Seventies series continues with the year 1972, the year of The Godfather and the first Broadway production of Grease which opened on June 7, 1972.
=======================================
Thirty-four years ago this past December (Dec. 6, 1984), four of country music's reigning superstars....Waylon Jennings, Willie Nelson, Johnny Cash and Kris Kristofferson.... recorded "Highwayman," a single that sparked an entire album, their name as a quartet and more than a decade of performing together. Learn how Glen Campbell was ultimately responsible for the four men recording the track together
=======================================
Who can forget this famous train ride and the warm images songwriter Steve Goodman recounted: of the old men playing cards, the young mother nursing her baby, the passengers being lulled to sleep by the rhythm of the rails and the grave-yards of the rusted automobiles? Is this the Best Train Song Ever? You decide...
=======================================
Remembering guitarist Reggie Young, a Memphis and Nashville-based session player whose signature licks defined hit records from many of the top stars including Elvis.
=======================================
Ned Ward, my DJ buddy is currently working on some new radio show projects and I have some updates to report.
=======================================
The Stray Cats are on deck with my "Album Cover Art of The Month" and their biggest selling album, "Built For Speed."  Gotta Love Rockabilly!
=======================================
Let's get started....

---
Happy Birthday Elvis - January 8th.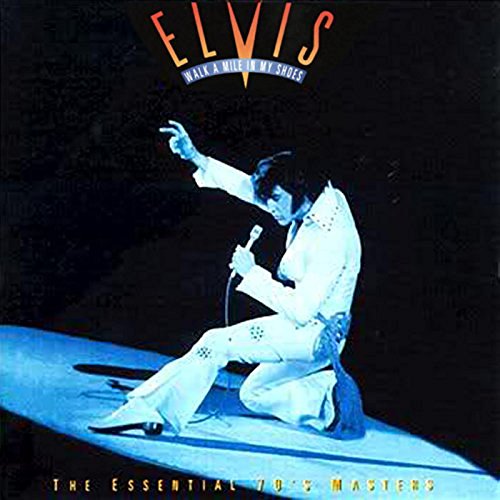 Forty Two years after his death at age 42,  Elvis remains center stage as thousands flock to Memphis each year. Elvis' Birthday was celebrated with four days of events, including an unforgettable fan experience that featured one of Elvis' closest friends, Jerry Schilling.

Jerry first met Elvis in 1954 and they developed a friendship that lasted a lifetime. From personal moments with Elvis spent at Graceland, to concert tours throughout the US, to a secret visit to the White House, Jerry was there.  Visit this special "I'll Remember You" page and see why Elvis can still make any woman "All Shook Up" after all these years.

---
The 70s, Part 4 - The Year 1972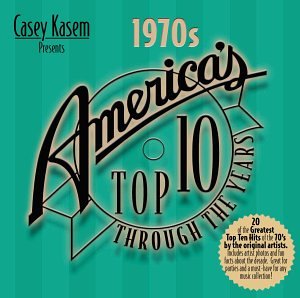 The '70s decade continues with some notable sounds and events from the year 1972.

In February Grease opens off-Broadway fueling the '70s nostalgia for the '50s while two big events in March get the year started off with, "what else," Sex and Crime.
Cosmopolitan magazine features a nude Burt Reynolds as its centerfold and The Godfather opens nationally.

1972 - Top Songs
"Everybody Plays The Fool" by The Main Ingredient (pop #3, R&B #2) The opening rap in The Main Ingredient's warmly philosophical "Everybody Plays The Fool" is so good natured it could make a potential suicide victim climb off the ledge: "You say you even thinking about dying?....Well, before you do anything rash, dig this." The bittersweet ballad went gold in 1972.
Gilbert O'Sullivan's

"Alone Again (Naturally)"

(pop #1) touched a nerve with millions of listeners in 1972. The song's warm caressing melody belies a deeply cynical lyric -- the contrast between the ballad's gentle tone and its bitter conclusions adds to its impact. "Alone Again" was the most vivid song about loneliness to become a hit since the Beatles' "Eleanor Rigby" in 1966. The single topped the chart for six weeks and was #2 for the year.
1972 Events to remember
---
How Glen Campbell Helped to Create 
"The Highwayman."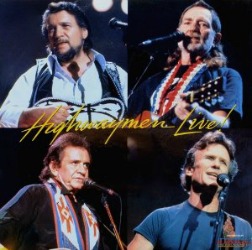 "Highwayman," written by Jimmy Webb, was first recorded for Webb's own 1977 album, El Mirage. Glen Campbell also recorded the song, which became the title track of his 1979 album -- and it was Campbell who was ultimately responsible for the four men recording the track together:

Campbell first played the song for Cash, while Webb played it for Jennings. A few years later, Cash, Jennings, Kristofferson and Nelson were recording a TV special together in Switzerland when they decided to record a project together; Country singer, Marty Stuart reminded Cash of the tune, Campbell played it for them, and "Highwayman" became the title track of the quartet's own debut album. Learn more about this remarkable "Highwayman" story and how it was written. (opens in new window).

---
The Best Train Ride Ever!
"City of New Orleans"

If you love the song you probably like trains. If you like trains, this song is sure to delight you. It's a wonderful tribute to Steve Goodman, the man who composed "The City of New Orleans," while riding the Illinois Central, while observing his fellow passengers and the passing landscape.

The song tells Goodman's story but I believe it will evoke stronger emotions from train riders of years gone by who remember the song and how it actually felt to "be gone 500 miles when the day is done."
I love train songs and this one has some great lyrics that tell a nice story. The song about the City of New Orleans train, would become an American standard. Listen to the song while you read the story. (Opens in new window).

---
Reggie Young - Legendary Recording Studio Session Guitarist Has Died.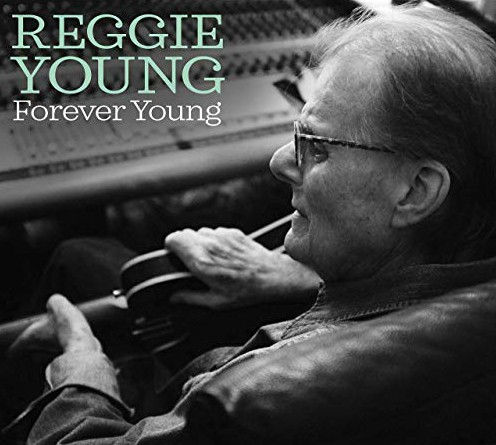 Guitarist Reggie Young, a Memphis and Nashville-based session player whose signature licks defined hit records from many of the top stars in the music industry, has died.

While most perhaps aren't familiar with Reggie Young's fifty year history of making records special via his soulful guitar work, he is none-the-less a legend among old-school session cats and dedicated fans of soul and country music.

Reggie was the guy everyone wanted to play on their records, because he consistently created the perfect riffs, hooks, fills, and leads - along with song arrangements - that can make a song special, translating into record sales.

He played the signature guitar intro on "Hooked on a Feeling," by B.J. Thomas, and played guitar on "Sweet Caroline" by Neil Diamond, and "Suspicious Minds" by Elvis Presley.
Eric Clapton wrote in his autobiography Reggie Young was one of the best guitarists he'd ever heard.

People may not know Reggie by name, but most everyone's familiar with his guitar playing. Reggie's melodic guitar work has graced hit after hit by the likes of Elvis Presley, Aretha Franklin, Neil Diamond, Wilson Pickett, Dusty Springfield, Joe Tex, The Box Tops, Petula Clark, Glenn Campbell, Merle Haggard, Waylon Jennings, George Strait, etc., etc. Reggie Young was inducted into Nashville's Musicians Hall of Fame in 2007.

Reggie Young died on Thursday, January 17, 2019 at his home in Nashville. He was 82. 

---
The Original Country Doo-Wop Show Update.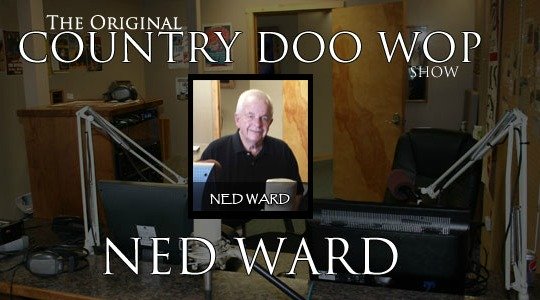 My friend and DJ, Ned Ward is currently working on some new projects for his radio show, and for those who have inquired, I have some updates. Ned's DJ & radio talent has led to some new program options for the Country Doo-Wop Show.  He is also considering doing a show from his home studio, an idea I really like. I'll keep you posted on where the "trail" leads for 2019. 

---
Album Cover Art of The Month
Stray Cats - Built For Speed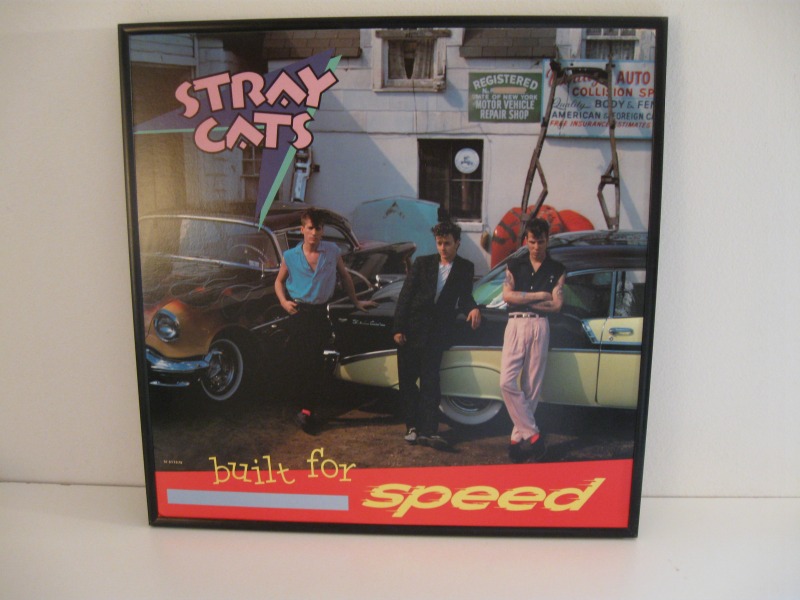 This was the Stray Cats first album released in North America and the most successful album earning platinum certification and produced two top ten hits, "Rock This Town" at #9 and "Stray Cat Strut" finished at #3.

The album was produced by Dave Edmunds. In 1985 Edmunds was the musical director of Carl Perkins's Rockabilly Session television special and a participating band member, to pay tribute to his hero.

Other musicians involved in the project included George Harrison, Ringo Starr, and Eric Clapton. In addition, Stray Cats band members, Lee Rocker (double bass) and Slim Jim Phantom (drums) also played with Carl Perkins on the session.   

---
What's Next?
The Year 1973 -  A "Love Train" and a "Midnight Train" meet on the "Dark Side of The Moon" and a '50s movie craze that will last for most of the '70s.
Album Cover Art of the Month - Rant-N-Rave returns for my favorite  "Cats" Album cover.

---
Do you have questions, comments or suggestions? 
If you have any favorite vinyl record topics you'd like to see on this site, please click here and enter your information in the contact form. I would love to hear from you.
All the best,
Danny Lee Sandrik
Vinyl Record Memories