Vinyl Record Lovers Newsletter.
Welcome to my monthly Newsletter. Thank you for subscribing. 
The golden age of vinyl records and all things retro are the highlights of my Newsletter. Writing stories about my vinyl record memories with content from my collection is my way of sharing memories and keeping the oldies alive.
I do appreciate your valuable time reading my newsletter.
Issue #098 - April, 2021.
---
In This Issue:
Country Doo Wop Spotlight Song.
Middle Age Crazy - Trying To Prove He Still Can.

Cover Song of The Month - An Oldies Classic Turns Country.
Spring Has Arrived and "The World is Waiting For The Sunrise."

The Reflections - 60's Classic Doo-Wop.

Framed Album Cover Art of The Month - This 1976 Purchase is Still With Me Today.

For My "Senior" Lady Friends - This One's For You.
Remembering Eddie Cochran.

---
Vinyl Record Memories
The Original Country Doo Wop Show.
---
Tune in each day to my favorite oldies station, the Country Doo Wop Show. My friend, Ned Ward turns music into memories playing yesterday's Country favorites and the Classic Doo Wop hits of the 50s and 60s. Listen in Monday thru Saturday from 1pm to 3pm, all times Pacific, on KNCP Newberry Mix 107.3 FM.

---
What's New?
=======================================
While it's true that we often think of Ol' Jerry Lee as a rock 'n' roll pioneer, the "Pumpin' Piano Man" has had more success on the country side of the charts over the course of his more than 60 years in show biz.
=======================================
Among all the versions of "Baby I'm Yours," Jody Miller's 1971 cross-over recording was the most successful Country version, placing #5 on the US Hot Country Songs (Billboard).
=======================================
Spring has arrived and this song blends in perfectly. Les Paul and Mary Ford had the most popular version but I'll let you in on my favorite cover of this classic, published over 100 years ago. You're gonna love this version...
=======================================
During the British invasion of the sixties few American groups were successful in their attempts to land a record at the top of the national charts. This group beat the odds with a string of highly acclaimed, top selling hits.
=======================================
Do you collect vinyl records or vinyl record art?  Some of us purchase and enjoy the album cover artwork more than the record itself. The Framed Album Cover Art featured this month is a group from the 70s. Enjoy the artwork and take note this album is considered one of the best ever by any artist, group or band.
=======================================
It was 1959 when he appeared on the Dick Clark Saturday Night Beech-Nut Show and some of our lady visitors to vinyl record memories were mere teens, swooning over this 16-year-0ld boy from South Philadelphia.
=======================================

Let's get started...

---
Country Doo Wop Spotlight Song
If you know anything about Jerry Lee Lewis as a performer, you know he doesn't waste any time kicking himself into high gear.
Self-centered, arrogant, incredibly talented and driven, more than a few Rock-n-Roll fans have often said that Jerry Lee Lewis is the King. It seems every town, dive bar or concert hall has a Jerry Lee story.
Elvis fans might dispute the "King" title, but nobody else in the history of popular music would dare call himself "The Killer."
Our Spotlight Song for April...Middle Age Crazy.

Best Cover Songs - Where the best version isn't always the first version.
---
We've all been there. You hear a song, take it to heart and love it as your very own. And then comes the day you learn this special song you adore is actually something else, a remake or cover of the original recording.
I've come to realize that some songs do turn out better with a different artist and new arrangement, and have provided many examples on the Best Cover Songs pages.

Jody Miller covered many Classic Oldies but in addition to "Baby I'm Yours" my favorites are "He's So Fine," "Be My Baby" and "Will You Love Me Tomorrow."

Jody Miller's recording of "Baby I'm Yours"  featured a very special group of background singers, the Jordanaires. Their background vocals are a memorable part of history, and can be heard on hundreds of top hits including Elvis and Ricky Nelson. 
After hearing the 1968 Tammy Wynette hit "Stand By You Man," Miller contacted the track's producer, Billy Sherrill, to help revive her career.
Sherill told Miller she didn't phrase her words like a country singer. Together they took some old, sexy pop songs, added a little steel guitar, some strings, and produced a unique sound. "Baby I'm Yours" was released September, 1971, and reached #5 C&W and #21 on the Adult Contemporary chart.
Who sang the original, and who was the famous songwriter on this classic song from the 60's? Find out more, return to 1965 for the answer.    

---
Spring Has Arrived and
"The World Is Waiting For The Sunrise."

---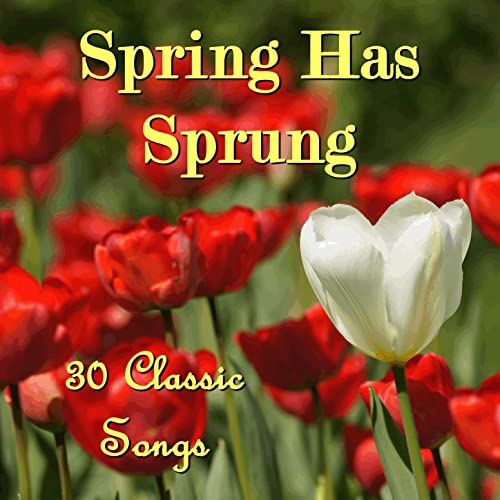 "The World Is Waiting for the Sunrise" is a popular ballad with lyrics by Gene Lockhart and music by the concert pianist Ernest Seitz, who had conceived the refrain when he was 12. The song was published in 1919.

More than 100 recorded versions have been commercially released. A version made for Capitol in 1951 by guitarists Les Paul and Mary Ford was a million-seller. Here is my favorite cover of the song by Guitarist, Jeff Beck, and songbird, Imelda May, the best ever combo on this song. 

---
The Reflections - 60's Classic Doo Wop.
---
It's been nearly three years since The Reflections, Gary Bondvetz, contacted me about my vinyl record memories doo-wop page. Thanks for those kind words Gary. Meet The Reflections, a second time around for this "Blast from the Past" special group from the sixties.

---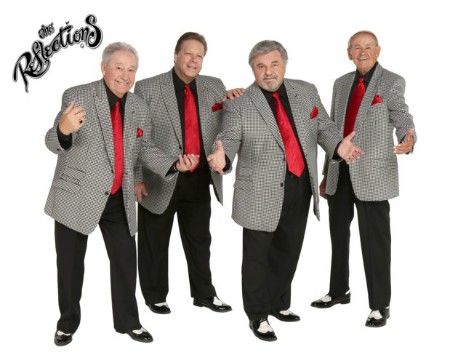 The Reflections beat the odds during the British Invasion of The Sixties with a string of highly acclaimed, top selling hits, achieving success purely on the strength of their well-crafted harmonies and cool professionalism.

Their first hit, "Just Like Romeo & Juliet" was a multi-million seller, and in quick succession The Reflections continued to dominate the charts with  "Shabby Little Hut", "Poor Man's Son" and "Like Columbus Did".

It's no wonder that five plus decades later The Reflections are still heralded as one of the finest vocal groups of The Sixties Pop and Doo-Wop Music Era.

Here's a sample of the amazing range of this talented Doo-wop group taped at the Radisson Hotel in Livonia, Michigan. Their version of "Lonely Teardrops" would make Jackie Wilson smile for sure. For updates  Contact the Reflections.

---
Framed Album Cover Art of The Month.

---
When writing about music, especially music that was recorded before you were born, you only have the luxury of listening as an outsider. It is the Album Cover Artwork that will be a constant reminder how good the music inside really is.
"Their Greatest Hits" (1971-1975) album is the first compilation album by the American rock band the Eagles, released on February 17, 1976 by Asylum Records.
This month I am featuring The Eagles, one of my favorite bands formed in the early 1970s. Purchased new in 1976, I have dedicated some extra space for this 45 year old album.  Other than some light ring wear at the bottom, the album cover and the vinyl record remain in very good condition.

The album contains a selection of songs from the Eagles' first four albums released in the period from the Eagles' formation in 1971 up to 1975. The album has the distinction of being the first album to receive the RIAA platinum award, which was introduced in 1976 to recognize albums that shipped one million copies in the United States.
Read below what Allmusic, a respected music review site, has to say about this classic Eagles album.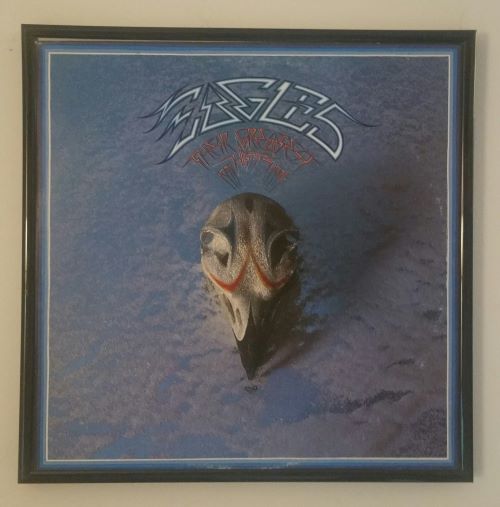 William Ruhlmann of AllMusic thought the songs in the compilations melodic and immediately engaging, and that they have lyrical consistency. He wrote...."The tunes are melodic, and the arrangements -- full of strummed acoustic guitars over a rock rhythm section often playing a shuffle beat, topped by tenor-dominated harmonies -- are immediately engaging."

He concluded..."The album wasn't just a big hit, but one of the biggest ever, becoming one of the very few discs to cross the threshold of 20 million copies and competing for the title of best-selling album of all time. There may be no explaining that, really, except to note that this was the pervasive music of the first half of the 1970s, and somehow it never went away."

And what about the unique artwork on the cover...
The cover of the album is an image of an artwork created by Boyd Elder, whose work was also used for the cover of "One of These Nights." The work was created from a plastic cast of an eagle skull, which was then painted. The skull was set against a light-blue background made of silver mylar.
The artist was paid $5,000 for the work, an equivalent in purchasing power to about $23,000 today.
After reading that inflated pricing I'll bet some of you talented artists out there might be looking for some side work painting album covers.

---
Who Can Forget The Dick Clark
Saturday Night Beech-Nut Show.

---
It was 62 years ago on March 7, 1959, when Fabian, a 16-year-old from South Philadelphia, appeared on the Saturday Night Beech-Nut show.
This will take you back to a time when TV was actually pretty simple and lots of fun for the kids, and especially for the girls when Fabian was on the show. Remember the Top-10 count-down? What was the number one song that week? For my "Senior" lady friends. Enjoy...

---
Eddie Cochran Still Casts A Long Shadow.

---
April 17, 2021 marked the 61st anniversary of the death of rock & roll singer and guitarist Eddie Cochran

Eddie Cochran needs no introduction to any true rock 'n' roll fan. Despite his short life and even shorter recording career, Eddie Cochran still casts a long shadow over almost any rocker who straps on an electric guitar. Who doesn't know Summertime Blues, C'mon, Everybody!, or any of the other great rock 'n' roll anthems that Eddie left behind?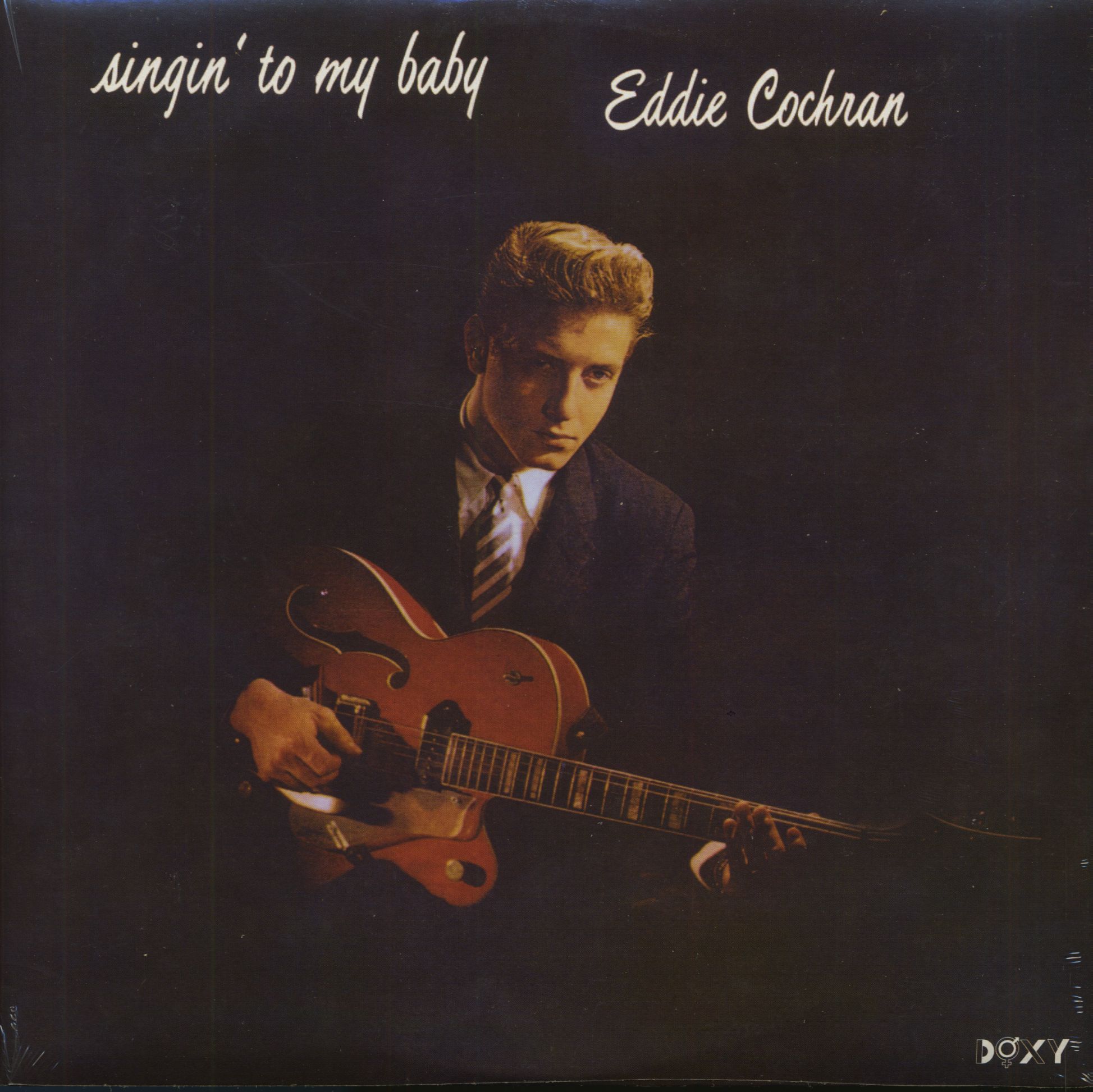 In April 1960, Cochran and Gene Vincent were touring England. Sharon Sheeley, (songwriter to Ricky Nelson's "Poor Little Fool") who was reported as being "unofficially engaged" to Cochran, traveled to England to join him.

On the night of April 16, 1960, Sheeley, Vincent and Cochran were traveling in a private hire taxi from a concert in Bristol to London airport when it blew a tire and slammed into a lamp post. All three were rushed to hospital.
Cochran, who had been thrown from the vehicle, suffered fatal brain injuries and died the next day, at the age of 21.

---
What's Next?

There was a time when "Old Flames" reminded us of something more than just a teenage crush. A time when Hot Rods and Cool Custom cars were the true love of our lives.
Artist, Dale Klee, paints another classic car favorite from the past he fondly calls, "Old Flames." Coming next month in the May issue of Vinyl Record Memories.  

Ever thought of having your own website? I built Vinyl Record Memories "from scratch" with SoloBuildIt! Click below to find out more....

---
---
Top of Page