Vinyl Record Lovers Newsletter
Welcome to my monthly Newsletter. Thank you for subscribing. 
The golden age of vinyl records and all things retro are the highlights of my Newsletter.

Writing stories based on my vinyl record collection is my way of sharing memories and keeping the oldies alive.
I do appreciate the time you take to read my newsletter.
Issue #062 - April, 2018.
---
In This Issue:
The Original Country Doo-Wop Show! 

---
What's New?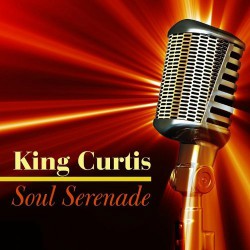 My Soul Serenade story is finally completed. Well, almost. I am still in need of some photos of the original members who played with "Beau Dollar & The Coins." I am working with those musicians and will post the photos as they become available.
This was a fun page for me. I lived in the Hamilton-Cincinnati area during the time this song was popular and tracking down the original band members was an exciting and memorable experience for me.
I hope you enjoy my Soul Serenade story about this talented group of musicians and this great cover song that never received national play. Read the story here.

---
What Else Is New?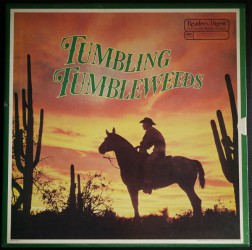 A few weeks back I received a nice note from a lady  with a simple request...."Can you write some stories about real country music, like campfire songs, songs of the old west and nice country songs like that Moe Bandy song and the Cowboy's Sweetheart song"?
I love the cowboy way and I've been "gonna" do something, it seems like forever, on the older cowboy songs covered by artists that do the songs proud. I have my saddlebags full of "Round The Campfire"  authentic and romantic songs and all are known and loved.  Stay tuned....

---
Record Store Day - What is it?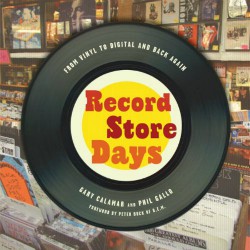 I neglected to mention last month that Record Store Day would be on April 21st this year.

Record Store Day is held every year on Saturdays on the third weekend in April.

The original idea of Record Store Day was first put into action by Michael Kurtz (co-founder of RSD in the USA) and a handful of enthusiasts in the United States in 2007 to pay tribute to the culture and work of independent record stores.

Record Store Day is the only day of the year when the individual record stores offer their fans and customers worldwide and at the same time, especially high-quality and rare music releases and specials.

Without exception all recordings (special editions, limited editions, unpublished B-side compilations, etc.) are produced for this one day alone and offered in real time.

Hundreds of bands and artists are on the road on this day for specific in-store gigs and meet & greets under the banner of Record Store Day.

Record Store Day has become an international event and countries such as the USA, Canada, Great Britain, Ireland, France, Germany, Holland, Belgium, Italy, Japan, Hong Kong, Australia and New Zealand are already taking part in Record Store Day.
I know what you're thinking....Why didn't I mention this in the March newsletter so you could have been totally  prepared for this exciting event?   I did hear from more than a few visitors reminding me of the date.

So an early reminder for me and everyone else...Get together with friends next year and visit the record store in your area in his shop, and not just on his website!

---
Album Cover Art - At Folsom Prison.
---
"Hello...I'm Johnny Cash"
With this sentence The Man in Black introduced his two legendary shows in 1968 at the Folsom State Prison in front of 2000 convicted felons and consolidated his legendary status as the outlaw of country music.

A compilation of the sets was released under the title "At Folsom Prison" on LP and became one of the most celebrated live albums of all time.  The album stayed on Billboard's album chart for more than two years.

"At Folsom Prison" is one of my original Johnny Cash albums still in shrink wrap and framed. The sticker reads $2.35.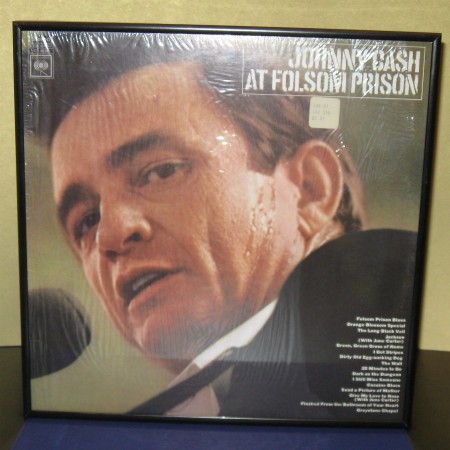 The Rehearsal Was Recorded January 12, 1968 At The Hotel El Rancho - Sacramento, CA by Gene Beley. All Tracks Previously Unreleased.
The Shows Were Recorded At Folsom Prison.
Mastered By Vic Anessini At Battery Studios New York , NY.

---
Cover Songs - Are some better than the original?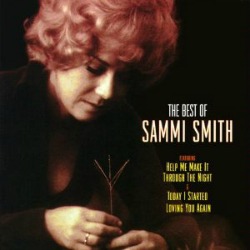 Last month I introduced you to my "Best Cover Songs" page and received some very nice comments about cover songs that many have never heard. 

Some believed the cover of some originals were even better. I also believe that some artists surround the song with such a nice arrangement it changes the song from say, a Pop song to a country song, or the other way around.

One such song I added to the Best Cover Songs list is by Sammi Smith and the song is "Then You Can Tell Me Goodbye." The arrangement had an added effect with the Jordanaires doing background vocals, the same group you hear on Elvis and Ricky Nelson songs.

A song review put Sammi's voice on another level...

"On all of her best recordings, Smith's voice invites the listener into an emotional world so revealing and familiar that it often seems as if she's right there beside you, whispering into your ear." 
Along with my monthly "Album Cover Art" I may begin to add a "Best Cover Song" entry each month and let you be the judge if it is better than the original. I always look forward to readers comments and if you are wondering, I prefer the original Casino's version on this great song. Read the Sammi Smith story and listen to her cover of the song.  Read more...

---
Remembering April Birthdays & Deaths.
There are, I'm sure, many April dates that will cause music lovers everywhere to question why I only have four listed.  Three are no longer with us and one is my all time favorite rockabilly cat, so I do remember his date. 
I get tips from Bear Family Records and at times will use excerpts from their sales pages to verify history on those artists I write about. Their information is very detailed and available on Amazon for purchase.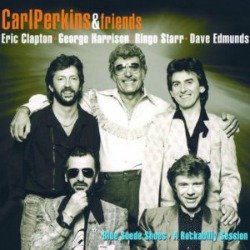 April 9th, 1998.
Blue Suede Shoes was Carl Perkins only #1 hit song.
However, Blue Suede Shoes was a tune so full of hot licks and hipster cool that Presley himself was moved to cover it, but in deference to his friendship with Carl, he waited until Carl's version had peaked to release his own, which reached #20.  Carl remains my all-time favorite Rockabilly cat.
In 1985, George Harrison, Eric Clapton, and Ringo Starr appeared with him on a television special taped in London called Blue Suede Shoes: A Rockabilly Session. It was the greatest Rockabilly night of all time.  Visit all my Carl Perkins & Friends pages.
"Blue Suede Shoes" became an anthem for a rebellious postwar generation, embodying its unrest and pride as succinctly as any James Dean film," wrote music historian Art Fein.
Carl Perkins was 65  when he died in 1998.  

---
Roy Orbison - April 23rd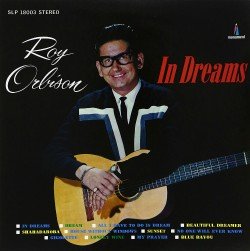 On April 23, Roy Orbison, one of the most legendary voices in Rock'n'Roll, would have turned 82.  The man with the unmistakable voice began as a rockabilly singer and after signing with Monument records began assembling a line of great hit records. 
Some of his classics include "Crying," "Only The Lonely," "Dream Baby," "In Dreams," "It's Over," and of course "Pretty Woman," a remarkable total of 29 US hits between 1956-1967. Excerpts from Bear Family Records. 
Roy Orbison died on June 12, 1988 in Tennessee.  He was 52. It is hard to believe Roy Orbison has been gone for nearly 30 years.  I have for you to enjoy a classic 1944 song covered to perfection by Orbison. Read more...  
---
Duane Eddy - April 26th.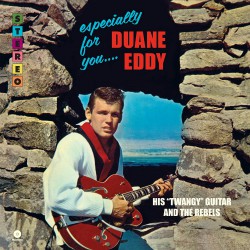 On April 26th, Duane Eddy, the original rock 'n' roll guitar hero, turned 80. His 1950s guitar instrumentals like "Rebel Rouser" and "Forty Miles Of Bad Road" inspired countless kids to start playing the guitar, and many of rock music's icons list him as a major influence. 
His style is instantly recognizable, a bold statement of tone and attitude, a Spaghetti Western movie set to music.

It is virtually impossible to overstate Duane's influence in the history of the electric guitar. The entire genre of "guitar instrumentals" virtually began with, and was certainly defined by, Duane's collection of instrumental hits.

Excerpts from Bear Family Records "Duane Eddy Rocks" musical listings of Vinyl LPs, CDs, DVD and more.

---
Johnny Horton - April 30th.

On April 30th, the great Johnny Horton would have turned 93.
We celebrate this birthday in memory of the "Honky Tonk Man." 
Mixing history with honky tonk, Johnny Horton became one of the most distinctive singers and top stars in country. His classic #1 hits  include "When It's Springtime in Alaska (It's Forty Below)," "North to Alaska" (Great family movie with Johny Wayne and Fabian) and "The Battle of New Orleans." 

---
The Original
Country Doo-Wop Show!
---
Listen to my favorite Country Doo-Wop show Monday thru Saturday from  1pm to 3pm, all times Pacific.

DJ Ned Ward turns music into memories playing yesterday's Country Favorites and the Classic Hits of the 50's and 60's Doo Wop style on the new and exciting KNCP Newberry Mix 107.3 FM.
You won't be disappointed.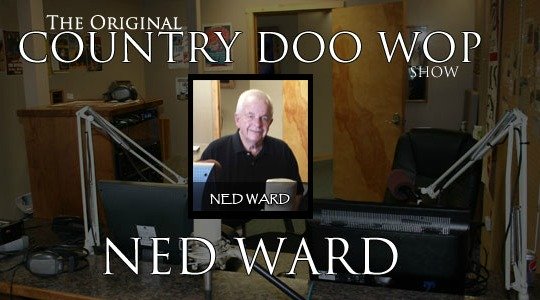 ---
Do you have questions, comments or suggestions? 
If you have any favorite vinyl record topics you'd like to see on this site, please click here and enter your information in the contact form. I would love to hear from you.
All the best,
Danny Lee Sandrik
Vinyl Record Memories

---