Moon River Lyrics &
Vinyl Record Memories

From 1961 Movie




Breakfast At Tiffany's



---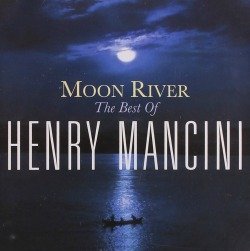 The Moon River Lyrics was written by Johnny Mercer to Henry Mancini's melody and was used as Audrey Hepburn's movie theme song in the 1961 movie Breakfast at Tiffany's.
Mancini has remarked that he worked desperately trying to find a tune to suggest the inner quality of the heroine, the incomparable Holly Golightly, before the idea of Moon River suddenly came to him.  
Moon River is actually a real river in Savannah, Georgia where Mercer grew up. His home overlooked the river and he had fond memories of the area. It was originally known as The Back River, an inlet near Mercer's hometown, but was renamed Moon River in honor of him and this song.
The line, "My huckleberry friend" is often thought to be a reference to Huckleberry Finn, a character in Mark Twain's book Tom Sawyer.
However, in his autobiography, Johnny Mercer said it was in reference to a childhood friend of his. They picked huckleberries together down by a lazy river near his home in Georgia.
---
Moon River Lyrics - Song has Special Memories.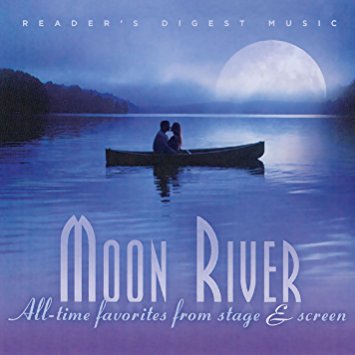 In 1961 the song won that year's Academy Award for Best Original Song and in 1962 was record of the year. That is the year I graduated from High School and Moon River was one of our Senior Prom songs.
How did one of the all time greatest movie songs become one of the most romantic songs ever written is a little confusing. Its lyrics never mentioned anything about love or romance.
And if you will look superficially at its lyrics and don't know the story behind the lyrics, it's almost nonsense.
But when you listen to that beautiful Mancini melody the words seem to take on a romantic meaning and what Mercer really wrote about is all but forgotten.
---
Andy Williams and The Moon River Song.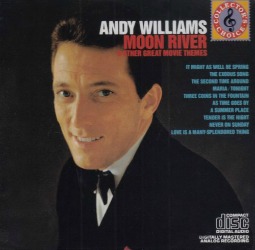 In 1962, Andy Williams was asked to perform the Best Song nominee "Moon River" at the Oscars, and it quickly became associated with him.

Although Williams never released the song as a single, his LP "Moon River and Other Great Movie Themes," released in the spring of 1962, was certified Gold in October 1963 for sales grossing over $1 million.
Over fifty years later I still have the Andy Williams Moon River album in my collection.

He was an effortlessly smooth and natural crooner celebrated for his warm and friendly style. As an example his 1962 Album "Days of Wine and Roses" sat at #1 for four straight months.
Andy Williams, known as "The King of Christmas" for his annual holiday specials and albums, died at home in Branson, MO. on September 25, 2012.

---
Moon River Lyrics
Lyrics by Johnny Mercer
Music by Henry Mancini
Moon River, wider than a mile
I'm crossing you in style some day
Oh, dream maker, you heart breaker
Wherever you're going I'm going your way
Two drifters off to see the world
There's such a lot of world to see
We're after the same...rainbow's end
Waiting 'round the bend...my huckleberry friend
Moon River and me....
---
---
 

Return to Classic Old Movies page

Return home from Moon River Lyrics