Vinyl Record Lovers Newsletter
Welcome to my monthly Newsletter. Thank you for subscribing. 
The golden age of vinyl records and all things retro are the highlights of my Newsletter.

Writing stories based on my vinyl record collection is my way of sharing memories and keeping the oldies alive.
I do appreciate the time you take to read my newsletter.
Issue #079 - September 30, 2019
---
In This Issue:

Remembering Eddie Money...

Growing up with trains and train songs.
The record that launched Charlie McCoy's career as a session musician.
Meet Greg Warth and his railroad empire.
Do You Remember the Sock Hops?

---
What's New?
Remembering Eddie Money...His lifelong dream to exchange vows is fulfilled, and a nice story how Money convinced lead singer, Ronnie Spector (Be My Baby) to sing with him on a tribute song to the Ronettes.
===================================
This month is dedicated to train songs, session players on train songs, and how one man built a railroad empire.  I'll look back on how trains played a roll in my life growing up in the 50s; a time when me and my buddies spent some of our summer days hanging out near the railroad tracks. 
===================================
Often called simply, "The Special,"  Orange Blossom Special is updated and ready for review. The Johnny Cash song features songwriter, Ervin Rouse and the memorable whining harmonica by session artists Charlie McCoy with Boots Randolph on saxophone. 
===================================
Charlie McCoy got his big break after he was ask to sit in on a session and play harmonica on a 1961 Roy Orbison recording. His phone never stopped ringing after that session.
===================================
Building a Railroad Empire! Meet my friend Greg Warth, a model railroader who shares his hobby with the world.
===================================
1957 was a special year for me. I turned 13, the '57 Chevy became the coolest car ever, and Danny & The Juniors had a hit record named, what else, "At The Hop." Life was so good for a teenager in the 50s.
===================================

Let's get started...

---
Edward Joseph Mahoney (Eddie Money)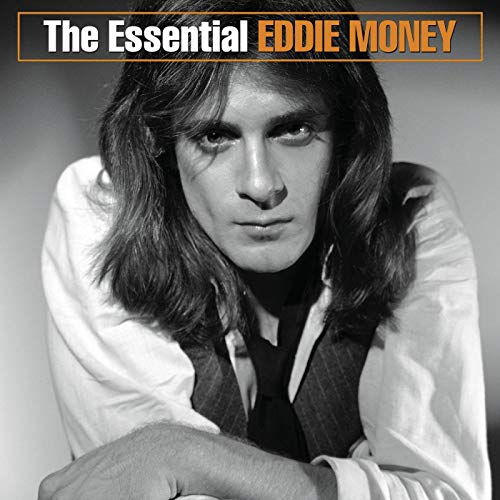 In the July Newsletter I made reference to Eddie Money and the song "Baby Hold On" from 1978.
Eddie Money died earlier this month and I wanted to share a story about his song "Take Me Home Tonight." The song was in part a tribute to the Ronettes, the 1960s New York City girl group responsible for the 1963 hit "Be My Baby." However, tracking down Ronnie Spector to sing on the track was tougher than first imagined.

"I could hear clinking and clanking in the background," Money told The Hippo in 2015, referring to a conversation with her on the phone. "I said, Ronnie, what are you doing"? She said, "I'm doing the dishes, and I gotta change the kids' bedding. I'm not really in the business anymore, Eddie." Eventually, Money was able to convince her to come down to the studio to recreate her iconic "Be My Baby" vocal part for the song.

Success came quickly with the release of his self-titled debut album in 1977, which features two of his most iconic songs, "Two Tickets to Paradise" and "Baby Hold On," my personal favorite.

Eddie Money really did have 2 tickets to paradise when he eloped 30 years ago with his wife, Laurie, but the rock star managed to fulfill a lifelong dream to exchange vows back on February 7th, before he passed away.

The timing was perfect because after Money was diagnosed with esophageal cancer last fall, three months after he and his wife exchanged vows, Eddie would also need to undergo a heart valve procedure.

Sadly, complications associated with his heart valve procedure led to his death on September 13, 2019. Eddie Money was 70.

---
Growing Up In The 50s.
Trains Were A Fun Part of Life.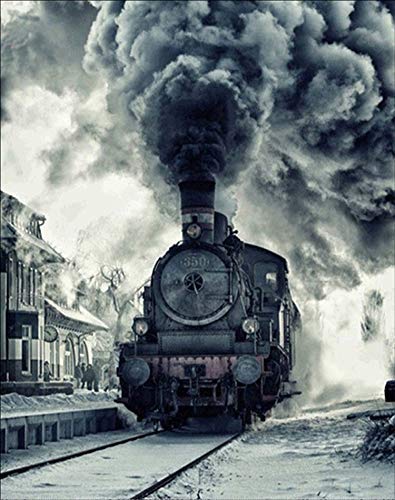 I've always been fascinated with trains, especially train songs like "Mystery Train,"
  "City of New Orleans," and "Orange Blossom Special." I grew up living near railroad tracks.
The tracks were about 150 yards from our house and served a purpose for the times.
Trains provided me and my buddies with entertainment as we would sit on the railroad tracks and watch the drive-in movies located, of course, next to the tracks. Sitting on the tracks atop a single car underpass provided us with a great view of the movies for free. A slow moving freight train provided transportation from near our house to the railroad switch yards about two miles away.
As I got older the railroad tracks were my personal walking path to my girlfriend's house who actually lived closer to the train noise, separated only by a side street.

While many kids today sit at home and play with their Xbox, cell phones and computers, me and my buddies played sand lot baseball, and rode freight trains for fun.

Imagine the times...no drivers license, no cell phones, and no computers...but we had great friends to hang out with. Who said you couldn't have fun growing up in the 50s?  Read my train story about the Orange Blossom Special. (opens in new window)

---
Candy Man: The record that launched Charlie McCoy's career as a session musician…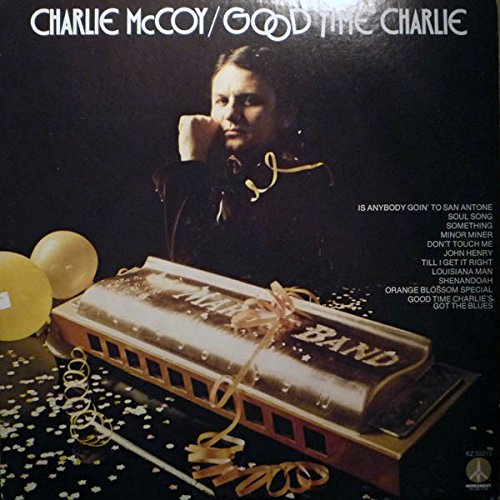 It was 1961 and Charlie McCoy was a little known session player on a few  recordings and demos.
A few years earlier he had failed to impress Chet Atkins when he played and sang Johnny B. Goode. Chet Atkins later heard McCoy playing harmonica on a demo song that Chet wanted to publish with the Nashville musicians, the Anita Kerr Singers, and a little known twenty-year-old, Ann-Margaret.

He contacted Music publisher, Jim Denny and said, "Whoever played that harmonica on the demo, I want that person; and I want them to play exactly what they played on that demo."

At the end of the session, the bass player, Bob Moore, came over to Charlie and said, "You free Friday"? "And Charlie laughed and responded, "I was free the rest of my life." And Bob said. "You come back here on Friday. I'm doing a session with Roy Orbison."
And we recorded a "b" side record called "Candy Man," and when it hit the radio, my phone started ringing. The "A" side was the song, "Crying" that reached #2 on the billboard top 100. Now you know Charlie McCoy was the harmonica player on Roy Orbison's Candy Man.

---
Meet Greg Warth
A Model Railroader at Heart.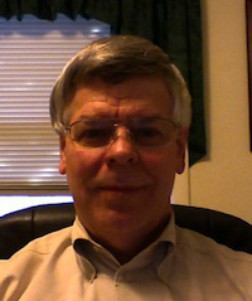 Want to build an empire? Try a model railroad. If you get as excited about railroads as Greg does, you are already a model railroader at heart.

What I learned on Greg's site is that model railroading is a creative hobby....There's the artistic side, the electronics side, the woodworking side of it....and it's relaxing. So you might as well go ahead and build one. It's not hard to do.  You just need to know the right techniques. 
Greg's website will show you how to do it....for free. Everything you need to know is right on his site...from designing, planning, laying track, building scenery and structures, wiring and operating trains and lots of special effects that make it even more fun and exciting than you ever thought possible.

Railroads are about America. They tell us about the history of our country, about how we grew and thrived and about how all of us were brought together from New York to California and Alaska. If you are a model railroader or would like to learn more, visit Building Your Model Railroad and let my friend Greg Warth be your guide. (opens in new window)

---
Remember the 50s/60s Sock Hops?
Sock hops were held in the early 40s to raise funds during World War II and became a fad among American teenagers in the late 40s to early 50s. Sock hops were commonly held at high schools and other educational institutions, often in the school gym or cafeteria.
The term came about because teens were required to remove their hard-soled shoes to protect the varnished floor of the gymnasium. The music was usually played from vinyl records, sometimes using a local disc jockey.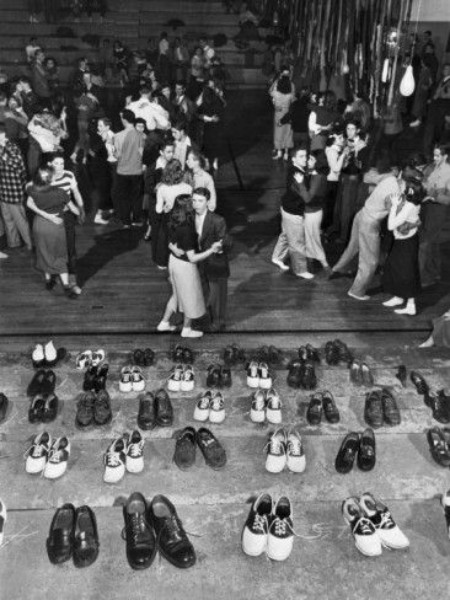 Sock Hops gained momentum and were mainly associated with the 1950s and early rock and roll. A favorite at the time was Danny and the Juniors singing "At the Hop" in 1957. It was the perfect song for the times (remember the '57 Chevy?) and named many popular dances and documented what went on at a hop.

Well, you can swing it you can groove it
You can really start to move it at the hop
Where the jockey is the smoothest
And the music is the coolest at the hop
All the cats and chicks can get their kicks at the hop

In later decades, with the widespread popularity of sneakers and other types of indoors-only shoes, the practice of removing shoes was dropped. The term then came to be applied more generally to any informal dance for teenagers...but no where near as fun as those 50s/60s sock hops.

---
What's Next?
I'm working on several songs for added pages but Jukebox In My Mind is the very next song and story you will see live in October.

---
---
Do you have questions, comments or suggestions? 
If you have any favorite vinyl record topics you'd like to see on this site, please click here and enter your information in the contact form. I would love to hear from you.
All the best,
Danny Lee Sandrik
Vinyl Record Memories

---