Vinyl Record Lovers Newsletter
---
The golden age of vinyl records and all things retro are the highlights of my Newsletter. Writing stories about my vinyl record memories with added content from my collection is my way of sharing memories and keeping the oldies alive.

We wish you lots of fun on this journey to the time of Pizza Parlors, Malt Shops, Drive-In Movies, and who can forget those Friday night school dances. 

Issue #112 - Sept-October, 2022
---
In This Issue:
Jerry Lee Lewis - Last Man Standing.
Album Cover Art - Loretta Lynn Remembers Patsy Cline.


Jody Miller - Best Cover Songs.
Country Doo-wop Spotlight Song - John Denver


Anita Kerr - Her Singers Were The Best & My Favorite.


The First Rock-n-Roll Grammy Winner Turns 81.

===========================================
What's New?
The month of October includes articles about artists who are no longer with us. Artists we have enjoyed listening to and who have made an impact on the world of music.

Jerry Lee Lewis

(September 29, 1935 - October 28, 2022)
---
Of all the legends who came out of Sun Records in the 1950s, including Elvis, Johnny Cash, Carl Perkins, and Roy Orbison, no one would have bet the last one standing would be the pill-popping, whiskey-guzzling, gun-waving hellion from Ferriday, La.... Except The Killer, of course.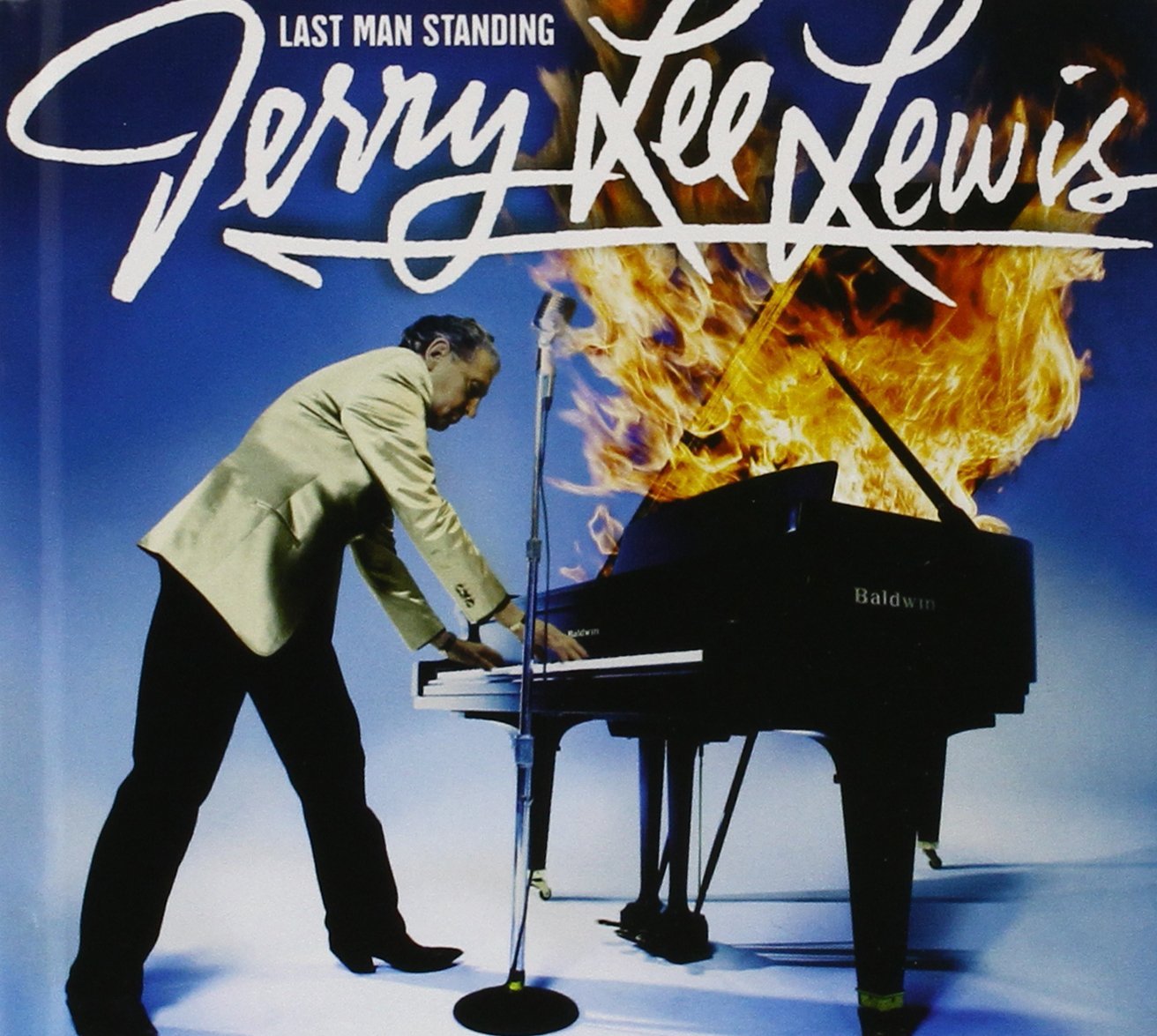 In the October, 2021 newsletter, a special entry was dedicated to Jerry Lee Lewis featuring our "Best Cover Songs" and also the "Framed Album Cover Art" of the month. In May of this year an entry spotlighted Jerry Lee Lewis' upcoming induction into the Country music hall of fame.

---
Within two weeks of his induction into the hall on October 16, Jerry Lee Lewis would die. It's fitting that he was able to acknowledge and give thanks to the Hall prior to his death, one of only a few to be inducted into both the Rock-n-roll and Country Music hall of fame.
With Lewis' death only two of these double (Rock and Country) Hall of Fame members are still living, Brenda Lee, 77, and Dolly Parton, 76.
Jerry Lee Lewis was there at the beginning, with Elvis, Johnny Cash, Chuck Berry, Little Richard, Carl Perkins, Fats Domino, Buddy Holly, and the rest, and watched them fade away one by one till it was him alone to bear witness, and sing of the birth of rock 'n' roll.
"Who would have thought," he said, near the end of his days, "it would be me?"
Jerry Lee's publicist Zach Farnum confirmed the news of his death in a release on Friday, October 28, 2022 sharing that Judith Coghlan Lewis, the singer's seventh wife, was by her husband's side when he died at his home in Desoto County, Miss. Jerry Lee Lewis was 87. Rest easy old friend...And  thanks for one helluva ride.
Favorite Jerry Lee Lewis songs and stories....

---
Framed Album Cover Art of The Month.
"Loretta Lynn - I Remember Patsy."
---
Although this album was featured earlier this year the passing of Loretta Lynn certainly deserves another viewing for this very special lady. Loretta Lynn died Tuesday, Oct 4, 2022 at her home in Hurricane Mills, Tennessee.

When writing about music, especially music that was recorded before you were born, you only have the luxury of listening as an outsider. It is the Album Cover Artwork that will be a constant reminder how good the music inside really is.

Beautiful artwork on memorable album covers and sleeves are a sign of our life and times. For music fans the covers are the expression of a period, of a particular time in their lives.
Below is the framed album cover art of Loretta Lynn I still have in my collection after more than 40 years.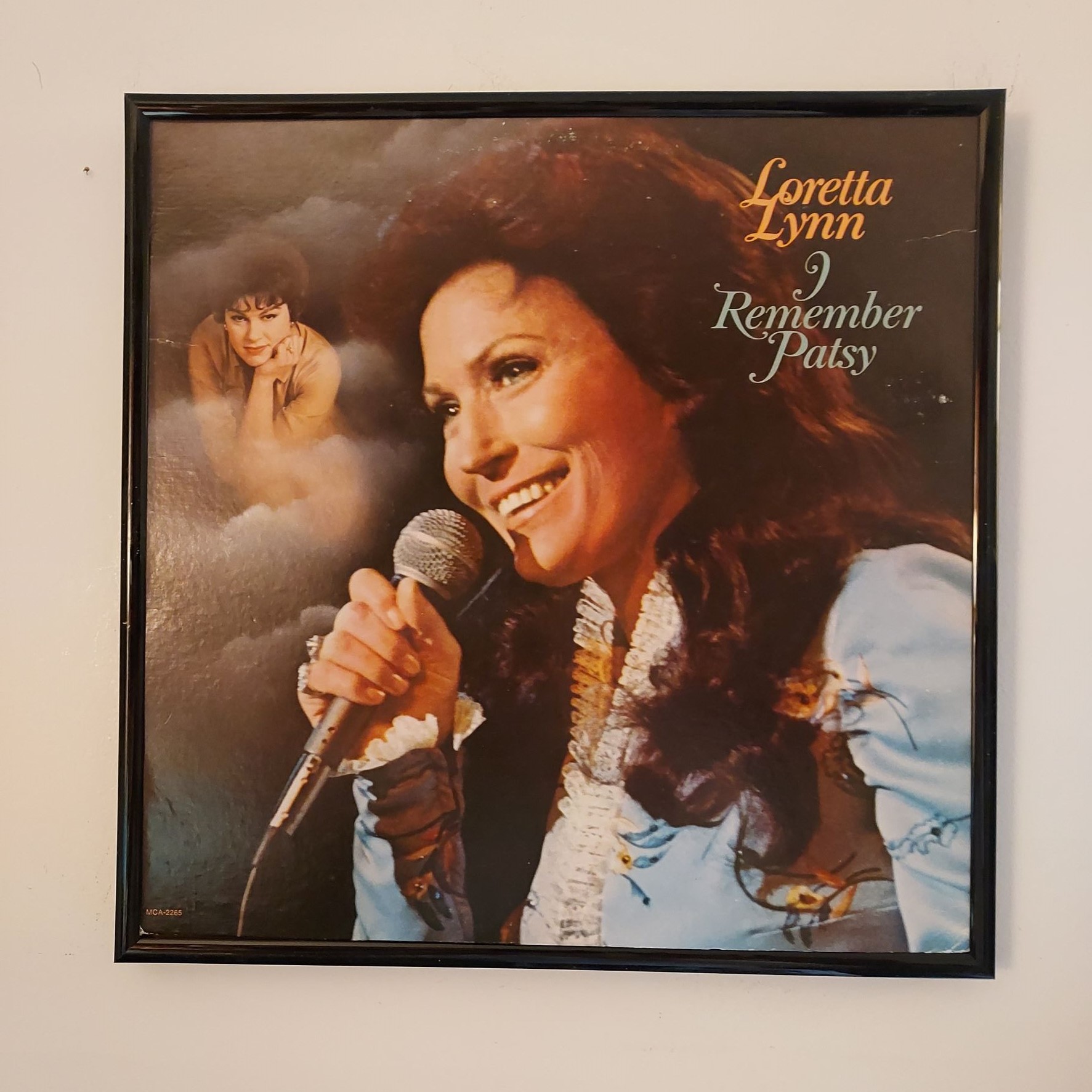 This LP titled "Loretta Lynn - I Remember Patsy" was recorded June 11, 1975 - December 10, 1976 and released on   April 4, 1977.

"I Remember Patsy" is the  twenty-ninth solo studio album by Loretta Lynn. The album peaked at No. 2 on the Billboard Top Country Albums chart. The album's first single, "She's Got You", peaked at No. 1 on the Billboard Hot Country Singles chart, Lynn's tenth solo single to top the chart. Thanks for the memories dear lady.

---
Best Cover Songs - Where the best version isn't always the first version.
---
We've all been there. You hear a song, take it to heart and love it as your very own. And then comes the day you learn this special song you adore is actually something else, a remake or cover of the original recording.
I've come to realize that some songs do turn out better with a different artist and new arrangement, and have provided many examples on the Best Cover Songs pages.
Jody Miller covered many Classic Oldies but in addition to "Baby I'm Yours" my favorites are "He's So Fine," "Be My Baby" and "Will You Love Me Tomorrow."
In the April, 2021 newsletter Jody Miller was featured with her cover of "Baby I'm Yours" and this month another of her great covers, "He's So Fine."
Sadly, Jody Miller died on Thursday, October 6, 2022 of Parkinson's complications in Blanchard, Oklahoma. She was 80.
Please enjoy some vinyl record memories from 1971 and this great cover by Jody Miller.
Country Doo-Wop Spotlight Song.


Take Me Home, Country Roads

.

---
John Denver's songs brought his listeners to the places he loved – the back roads of West Virginia in "Take Me Home, Country Roads," a simple farm in "Thank God I'm a Country Boy," and the mountains of Colorado in "Rocky Mountain High."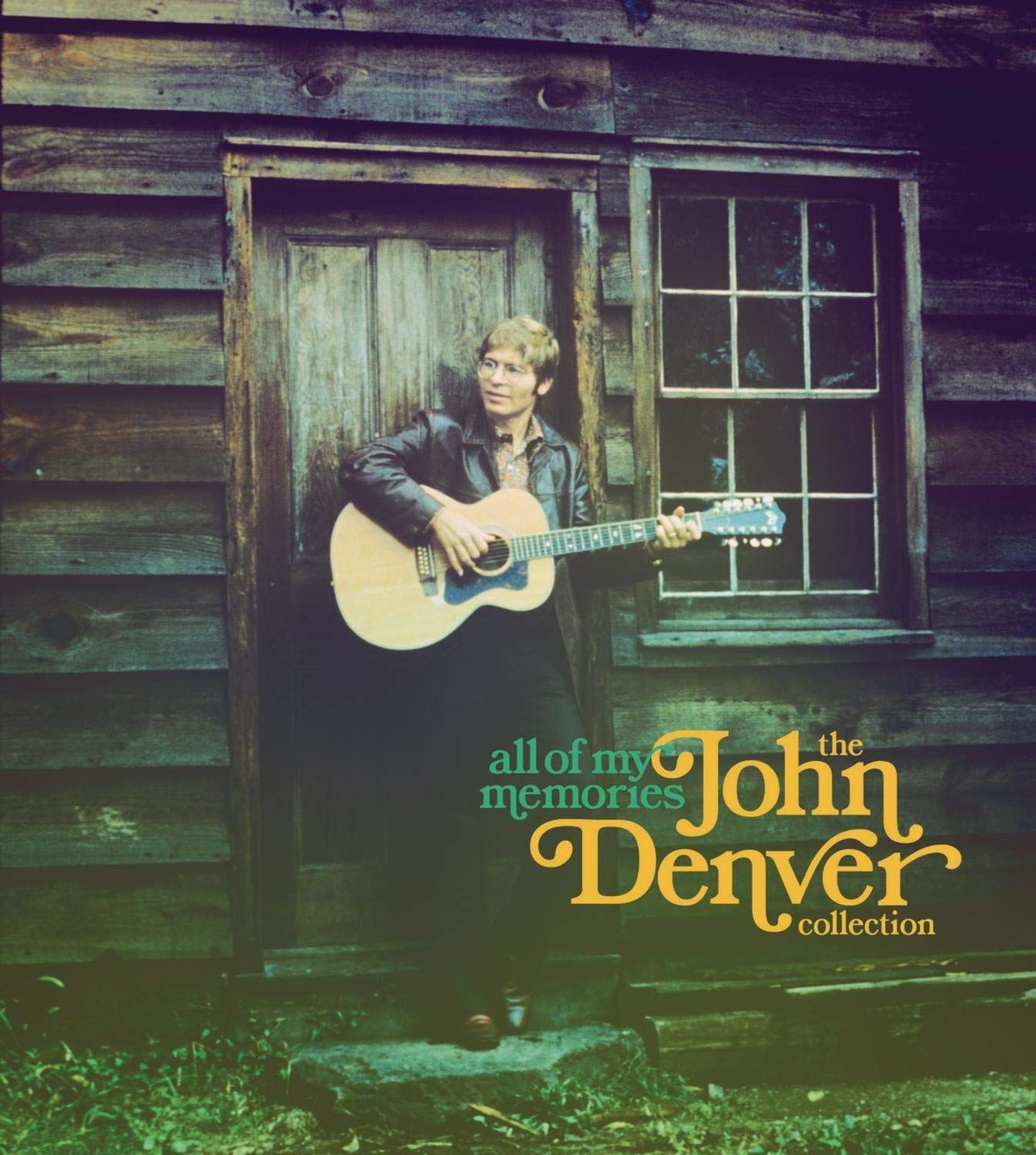 His evocative songwriting brought him several No. 1 singles and gold records, as well as Grammy, Country Music Association, and American Music awards.
My two favorite John Denver songs are both played on my friend, Ned Ward's Country Doo-Wop show.
Listen to Ned, Monday thru Saturday from 1pm to 3pm, all times Pacific, on KNCP Newberry Mix 107.3 FM
---
Take Me Home, Country Roads:
Of all Denver's gold records, "Take Me Home, Country Roads" was recorded the earliest. It never topped the charts (though it came close), but it's one of Denver's most recognizable songs – his signature song, really – much covered, much quoted, and often in the running to be West Virginia's state song.
Annie's Song:
According to Denver, he wrote this classic in just 10 1/2 minutes while on a ski lift feeling overwhelmed by the natural beauty all around him and thinking of his then-wife, Annie Martell Denver. Though the relationship went south in the years to follow, the song is still as touching as ever. "Annie's Song" became a #1 smash on both pop and easy listening charts. It also hit the top 10 on the country chart.
John Denver died while test flying an experimental plane over the ocean when the plane banked right and plunged into the water of Monterey Bay, Californai on October 12, 1997.

---
Anita Kerr - Anita Kerr Singers

(October 13, 1927 - October 10, 2022)
---
Anita Kerr was one of the most influential vocal and instrumental arrangers in the early evolution of the Nashville Sound. Her group, the Anita Kerr Singers, became a staple on countless recordings, helping to broaden country music's market in the wake of the commercial threat posed by rock & roll.
The vocal you hear on Roy Orbison's "Only The Lonely," among many other songs, was created by Anita Kerr singers, which contributed significantly to her influence on pop.
Other songs with the group were "Jingle Bell Rock" by Bobby Helms, "Rockin' Around The Christmas Tree" and "I'm Sorry" by Brenda Lee, "Make The World Go Away" by Eddy Arnold, He'll Have to Go" by Jim Reevs and "Running Scared by Roy Orbison. Anita Kerr was 95.

---
Who Won the First Rock-n-roll Grammy?

---
Chubby Checker, whose "Let's Twist Again" was named best rock-n-roll recording of 1961 - He was born Oct 3, 1941 and turned 81 this month.
This is another Framed Album Cover Art I have displayed on my hobby room walls. 

---
What's Next?
Classic Album Cover Art..

More from the book, The Golden Age of Rock-n-Roll

Ever thought of having your own website? I built Vinyl Record Memories "from scratch" with SoloBuildIt! Click below to find out more....