Vinyl Record Lovers Newsletter
---
Welcome to my monthly Newsletter. Thank you for subscribing. 
The golden age of vinyl records and all things retro are the highlights of my Newsletter.

Writing stories based on my vinyl record collection is my way of sharing memories and keeping the oldies alive.
I do appreciate the time you take to read my newsletter.
Issue #068 - October 29, 2018.
---
In This Issue:
Real Life Peggy Sue has died!
I Remember Vinny Mazzetta.
Album Cover Art - "Just Sylvia."
The 70s - Part 1 - Is this the Last Oldies Decade?
---
What's New?
October dates to remember recalls a sad ending for  two rockabilly icons, the death of Peggy Sue, my conversation with Vinny Mazzetta, my favorite pinup has a special birthday, and my view on the 1970s music.
Buddy Holly recorded "Peggy Sue" in 1957 and in October, 2018 the real life Peggy Sue has died. Why was the name changed from the original title "Cindy Lou."?
Vinny Mazzetta, the saxophone player on the iconic "In The Still of The Night," also died in October 2018. I'll tell you how Vinny helped The Five Satins record their 1956 classic.
Rita Hayworth was a silver screen icon and beautiful WWII pinup.  Had she lived, her birthday this October 17, would have been a very special day....for anyone.

The song "Nobody" was released off the album titled "Just Sylvia" and is the featured "Album Cover Art" for October. 
The Seventies...Great bands, great talent, the birth of Disco and why I believe it is the last decade that can be called "Oldies Music."

---
Two Rockabilly Icons
October Dates to Remember.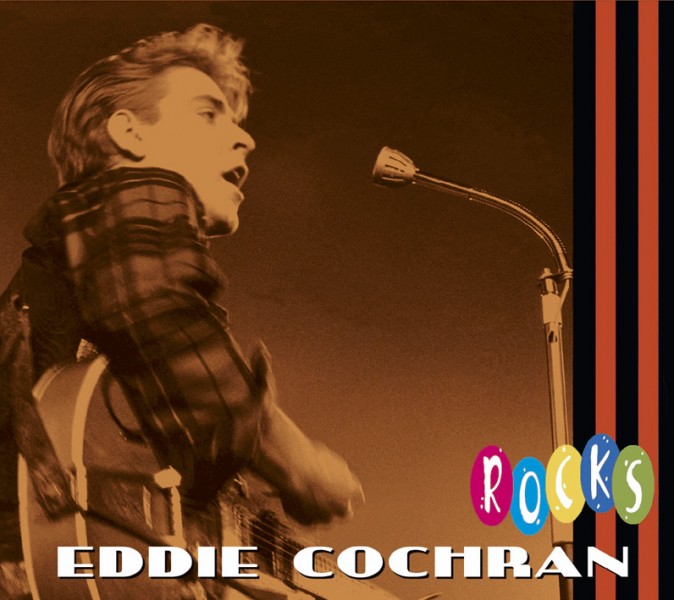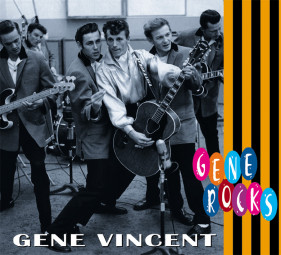 Eddie Cochran was born October 3rd, 1938 in Oklahoma. He would have turned 80 this month. In April 1960, Cochran and Gene Vincent were touring England. Sharon Sheeley, who was reported as being "unofficially engaged" to Cochran, traveled to England to join him.

Sheeley had previously written "Poor Little Fool" for Ricky Nelson, based on her disappointment following a short-lived relationship with a member of a popular singing duo.

On the night of April 16, 1960, Sheeley, Vincent and Cochran were traveling in a private hire taxi from a concert in Bristol to London airport when it blew a tire and slammed into a lamp post. All three were rushed to hospital. Cochran, who had been thrown from the vehicle, suffered fatal brain injuries and died the next day, at the age of 21.

Sheeley suffered a broken pelvis while Vincent had broken ribs and collarbone, and added further damage to his already weak leg from a previous motorcycle accident.

Gene Vincent died October 12, 1971 at age 36. He will always be remembered for his classic 1956 top ten hit, Be-Bop-A-Lula, a significant early example of rockabilly. His rockabilly greats also included "Race With The Devil," "Bluejean Bop," "Lotta Lovin'," amd "Dance To The Bop."

---
Real Peggy Sue, of 1958 Buddy Holly song fame, dies in Texas.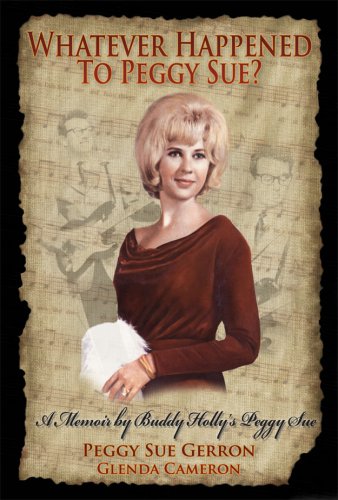 In 2008, nearly 50 years after Buddy Holly's tragic death, Peggy Sue Gerron wrote her memoirs in a book titled, "Whatever Happened to Peggy Sue."

Using her personal diary, she unveils intimate details about her relationship with Buddy and the Crickets never before revealed in book or the film, "The Buddy Holly story."

A fascinating story about a piece of Rock and Roll history, told by the woman who was there. Her son-in-law told KCBD-TV in Lubbock that the song "Peggy Sue" initially had a different name.

"It was originally going to be Cindy Lou (Holly's niece) and that Holly's drummer, Jerry Allison, wanted to impress Peggy Sue so he got Buddy to change the name."

She and Allison did marry but the couple later divorced. Peggy Sue Gerron died in a Lubbock Hospital on October 1, 2018. She was 78.

---
I Remember Vinny...
A Magical Moment in History.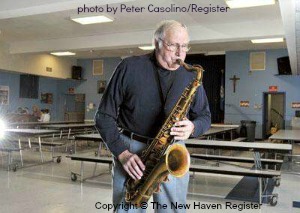 I received an email this month from my friend, Tom Sokira, the producer and audio engineer on the song, "In The Still Of The Night."

Tom informed me that Vinny Mazzetta, the saxophone player on that iconic song, passed away on Sunday, October 14, 2018.  Four years ago I called Vinny and we talked for several minutes about the recording and that magical moment in history back in 1956.

Vinny was courteous and talking to him was like having a conversation with one of my buddies from my old neighborhood back in Southern Ohio. Vinny was 83. Read my Vinny Mazzetta story here. (opens in new window)

---
Rita Hayworth | Favorite WWII Pin-up.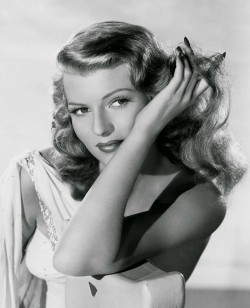 Of all the pinups of WW II, Rita Hayworth remains my favorite---and is undoubtably one of the most beautiful women ever to grace the silver screen.

She was at the height of her beauty and touted as the sexiest woman alive when the movie "Gilda" was made in 1946.
When she tosses her hair and performs a clothed strip tease to the torchy song, "Put the Blame on Mame," the film made Rita Hayworth a superstar before the word superstar was popularized.
Rita Hayworth was born October 17, 1918 in Brooklyn, New York and died at age 68. She would have turned 100 this month.
Roy Orbison did a cover of "Dream," a 1944 classic written by Johnny Mercer and a song I introduced in the October, 2017 issue. I chose Rita Hayworth as the background for my tribute to one of the great screen icons. Read the story, watch the video here.

---
Album Cover Art of The Month.
"Just Sylvia"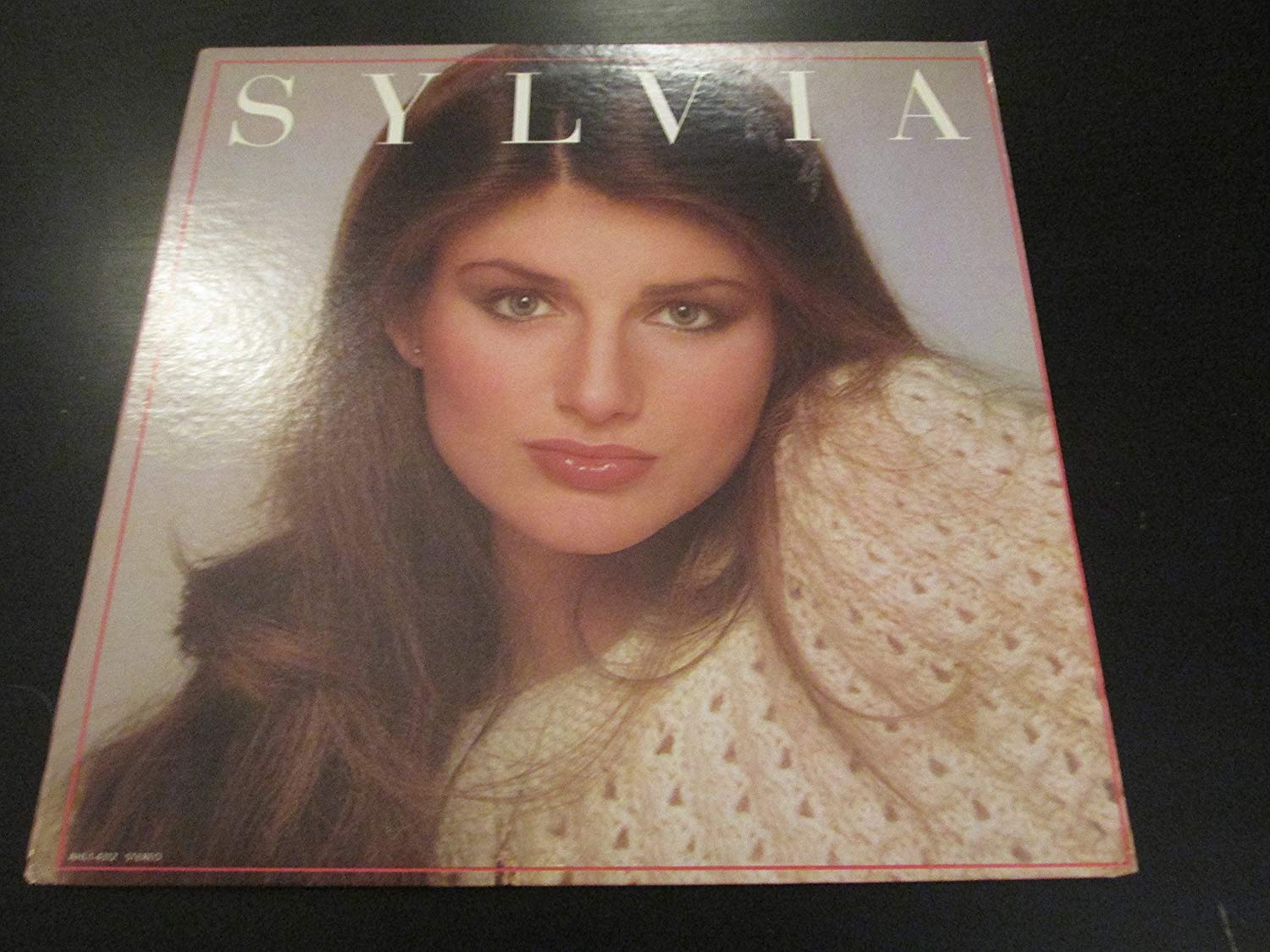 DJ Ned Ward, my Doo-Wop buddy from out Oregon way, was playing Sylvia's song "Nobody" on his Country Doo-Wop radio station recently and after hearing the song, decided this would be my featured Album Cover Art for October.

The album contains the #1 country song "Nobody," which also became a #15 pop hit on the Billboard Hot 100 and a Top 5 adult contemporary hit.

"Just Sylvia," is a 1982 Vinyl LP released on the RCA Victor label #AHL1-4312. I often purchase albums because of the Album Cover Art, and not necessarily because of the record itself. This is one of those purchases I made thirty six years ago. 
The album cover and record are near mint condition and would be an attractive addition to any Man Cave. 

---
The 70's...Is This The Last Decade To Be Called Oldies Music?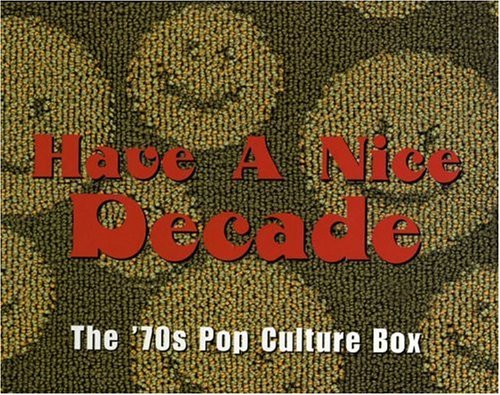 Some may not agree but I still believe those born in the sixties, seventies or early eighties now view the seventies as the last decade that can be called oldies music.  I'll share with you the wide variety of music from the 70s era using excerpts from this "70s music collection" I purchased nearly twenty years ago.

The 1950s and 1960s were such a golden era of great music that the 1970s might have been viewed as a let-down. And, to be sure, the '70s produced no artists as revolutionary as Elvis and The Beatles.

However, The Eagles, Peter Framton, Fleetwood Mac and the brother-sister singing duo, The Carpenters, shot album sales into the stratosphere while Linda Ronstadt produced a new wave of the California Rock sound.

I loved the music...From the one-hit wonders and novelty songs to the all-time classics. Songs as elegant as Billy Paul's "Me And Mrs. Jones," and as empty-headed as Silver Convention's "Fly, Robin, Fly," to the timeless Bill Withers' "Lean on Me."

The 1970s Top 40 radio played the biggest hits from a variety of formats, from pure-pop to hard rock to R&B favorites like Gladys Knight & The Pips' classy ballad, "Midnight Train to Georgia."

Sixties rock icons, The Rolling Stones and Eric Clapton maintained their supremacy while Foreigner and ELO defied the critics to sell millions of albums. Led Zeppelin, Rod Stewart, and Pink Floyd planted the British flag at the top of the charts and James Brown and Aretha Franklin remained the Godfather and Queen of soul.

The Hues Corporation's 1974 smash "Rock The Boat" launched the "Disco" era. The Bee Gees, Donna Summer, and K.C.& The Sunshine Band became the genre's top stars. The Saturday Night Fever soundtrack won a Grammy for album of the year and The Trammps' scorching "Disco Inferno" became a club anthem.
It can be argued that the 1970s witnessed a greater variety of music than any period before or since.  And you say?

---
What's Next?
"The 70s" decade series continues beginning with the year 1970, and my very favorite program I listened to throughout the decade.  
Songs and memorable dates for guys and gals will help dust the cobwebs from your memory and take you back to the beginning of a truly fun decade. Stay tuned...   
---
---
Do you have questions, comments or suggestions? 
If you have any favorite vinyl record topics you'd like to see on this site, please click here and enter your information in the contact form. I would love to hear from you.
All the best,
Danny Lee Sandrik
Vinyl Record Memories

---