All About Vinyl Records

Relive the Times, The Music, The Golden Age of Vinyl Records.


For as long as I can remember, music has been my passion.
This site, all about vinyl records, reflects that passion for collecting vinyl records and albums.
I'll share with you the album content, the artists, their music, song lyrics, and why I believe vinyl albums are such a great piece of history to own.
I grew up in the fifties and sixties when Doo-Wop was at its peak.

Fifty years later I still enjoy listening to Doo-Wop, Classic Rock, Country, Rockabilly and many other styles of music.
Here is where you can step back in time and relive old memories, and where you were when these classic records were playing.

So, if you're a vinyl cover lover, come on in, grab your favorite beverage, and pull up a chair...This could take a while.
---
Vinyl record memories 
The stories behind the songs.
---
Sock hops, Friday night Cruisin' and those cool custom cars.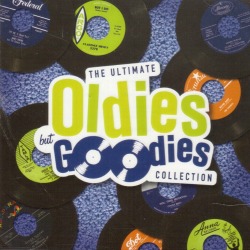 Remember the sock hops, school dances, American Bandstand, Friday night cruisin' and Drive-in movies. All these old memories will come to life as you read about and play the cool oldies music on these pages.

I'll cover my three favorite decades, the 50's, 60's and 70's when the golden age of vinyl records was at its peak. So close your eyes and come with me on a trip down memory lane.

To a place where cool 45's and LP albums were a part of life no one in today's digital world could fully understand.
A time when both classic rock albums and country albums were something you could hold in both hands, enjoy the artwork, and read all the information about your favorite artist.
Hard to do on a 5 inch by 5 inch CD.
Some double albums have photo's you can frame, and many have several pages of written information about the artist or band. Look for my cool page on the Little Deuce Coupe album.
The vinyl cover lovers and Hot Rod fans will certainly enjoy this page and the Little Deuce Coupe video
---
All About Vinyl Records
Classic Doo-Wop groups from the past.
Remember how it all started with the classic street corner groups? Doo-wop was one of the most mainstream, pop-oriented R&B styles of the time. Now you can read how it all started, all the cool facts and watch videos at the same time right here at All About Vinyl Records.

---
Doo-Wop vinyl record memories.  More Great stories. 
---
Some groups and songs I write about I never heard when I was young, but what a neat discovery to hear some of these timeless oldies from talented Doo-wop groups you no longer hear on the radio. These pages will bring them all back so you can relive your favorite memories.

So let me share with you...
The Album content written on the back of my album covers. (My favorite part of owning a vinyl record album)
My favorite guitar players - You may not know all their names but all the great artists know exactly who they are. I'll let you in on all the legends they played with.
Rockabilly legends and my personal album collection favorites.
Rare collector cars I photograph with my albums.
Cool video clips and performances.
Song Lyrics to my favorite songs.

...and a whole lot more!
Again, thanks for visiting. One more thing...This site, All About Vinyl Records, is written by a real person with a real passion for vinyl record albums and the memories they contain. Please return often.
---
Songs that will make you cry.
"Tear Time" takes you through a feminine emotional experience and will touch your heart with the lyrics, "All it takes is the smallest  thought of you...Then tear time starts crying all night through." Read more...

---