Hi,
Vinyl Record Lovers brings you the latest additions to one man's passion and experiences from "collecting vinyl records."
If you like this e-zine , please do a friend and me a big favor and "pay it forward."
If a friend did forward this to you and if you like what you read, please subscribe by visiting...
Vinyl Record Newsletter
Issue #031, October 22, 2014
---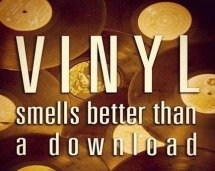 Welcome to my Vinyl Record Lovers Newsletter and thank you for subscribing.
I do appreciate the time you take to read my newsletter.





In this issue:
---What's New?

---What else is New?

---Who makes the best turntable?

---1961 - Year's best two-sided bargain.

---Do you remember "A Rose and A Baby Ruth"?

---Words alone make this a Honky-tonk classic.

---Don't Forget out Veterans!

---The Monster Mash...He's Back!

---Betcha didn't know.

---What's next for all-about-vinylrecords.
---
What's New?
107 Countries visited All About Vinyl Records in September 2014.

Just proves that oldies music, doo-wop, movie tunes, classic country and rockabilly music, continue to be appreciated by many different cultures from around the world.

Hope you enjoy your visits to all my Oldies Music from the past.
---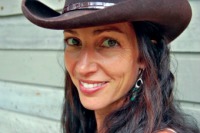 Meet Amy Fortunato - While looking for phrases and certain keywords for my new page titled "Cowboy's Sweetheart," (more on that below) I ran across a really cool site with a jewelry line called "Cowboy's Sweetheart Jewelry."

I was intrigued by the name so I had to take a peek.

I was pleasantly surprised to see hand-crafted, artisan jewelry inspired by cowgirls of the American West and one of the more entertaining sites I've come across.

I loved the terminology used and appreciated the immense talent of this gifted jewelry designer.

With such a unique niche in jewelry design it would be a perfect fit with my "Cowboy's Sweetheart" page and other Western song pages on my site.

My cowgirl visitors will love cowgirl jewelry, especially the way this "Boss Lady" talks about her products.

I contacted the owner and received permission to use a jewelry photo. I informed Amy I did not expect anything in return. I view her jewelry line as a benefit to you, my visitors.

Read what her customers have to say and take a look at the beautiful hand-crafted Cowboy's Sweetheart Jewelry You will not be disappointed.
---
What else is New?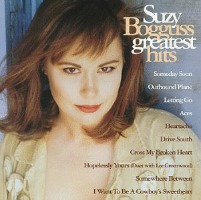 I first heard "I Wanna Be A Cowboy's Sweetheart" by Suzy Bogguss well over twenty years ago.

I was living in Texas at the time and could never understand why this song only made it to #77 on the Country charts.

I decided I would bring it back and let others enjoy this wonderful old Cowboy song.

I loved the song enough to do more research and found some interesting facts about the song. Take a look at my Cowboy's Sweetheart page and listen to Suzy sing this song live.

Maybe then you and I can sit around our Cowboy campfire, sing along with Suzy, and make this one of our top rated Cowboy songs.

Also take a look at a real Cowboy's Sweetheart, my niece, Sucy Lawler Christman, at the bottom of the same page, barrell racing in Stephenville, Texas.

Sucy and her husband Tim, own a restaurant in Sisters, Oregon called "The Latigo."

Tim is an excellent Chef, so if you're ever up that way or out that way, stop in and say hello. Both Sucy and Tim have spent time on the Rodeo circuit.

You can view the Latigo restaurant online here.
---
Is this the Best Turntable on the market?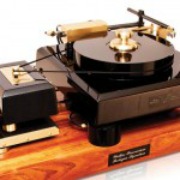 For some, like me, a turntable is more than just a record player. A good quality turntable will produce excellent sound.

A few years ago I lost my favorite turntable, my Dual 1219.

I have mentioned it a few times over the past couple of years as it was accidently deposited into a dumpster during a move.

If you come across this Dual turntable please return it to me as no fool would ever intentionally pitch it into a dumpster:-)

I purchased the turntable in 1969 while in the military. Other than keeping it clean and minor maintenance it performed flawlessly for nearly forty years.

I currently have another Dual turntable and a sony table but neither are the quality of my original Dual 1219.

If you have the financial means please take a look at this Walker turntable. If I could afford any turntable, this is the one I would purchase.

If you do listen to vinyl and appreciate the finest quality sound anywhere, be sure to consider a Walker Black Diamond V turntable.

I do not receive any compensation for this recommendation. This is only my review and opinion.

A comment by an owner of a Walker turntable said it all...

"One of the few reasons I consider myself truly blessed is the fact that I have a Walker Black Diamond V table and tone arm. Dialed in by the man himself, If I can't have this in heaven, I'm not going."

The price of the Walker turntable puts it in a unique category of this often used quote..."If it is necessary for you to ask the price, you really can't afford it."

Oh...and by the way...there are turntables that cost much more. Read about the Walker turntable Walker Audio and view the listed price.
---
Ricky Nelson's songs about girls.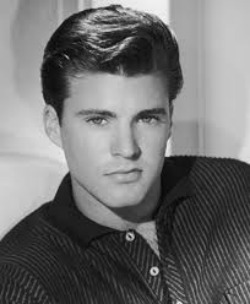 Imperial 5741 (April 1961) recorded February 1961, Hollywood, CA

The year's best two-sided bargain found this teen idol hitting his early stride with help from the Jordanaires and the guitar of James Burton, a legend in his own right.

One song is about giving your heart to lots of women, the other about losing it to just one.

But Ricky's personality and talent, pulled all the elements together, resulting in a commercial and artistic peak for rockabilly's poppier side.

Watch the video of Ricky singing Travelin' Man on the 1961 Ozzie and Harriet show and continue watching as the second song on the video shows how Ozzie added photo to the music while Ricky was singing.

This created what many consider the first music video.

In the second video at the bottom of the same page Ricky performs "Travelin' Man" in a 1985 concert just four months before his death.

Watch the Travelin' Man videos here.
---
Remembering George Hamilton IV.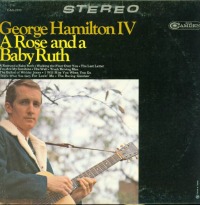 Nearly 60 years ago in October 1956, George Hamilton IV recorded "A Rose and a Baby Ruth" for a Chapel Hill record label, Colonial Records.

The song, written by John D. Loudermilk, climbed to No. 6 on the Billboard Hot 100 chart.

By 1960, "A Rose and a Baby Ruth" had attained gold record status for ABC-Paramount (which had acquired the song from Colonial).

I remembered the song well as it was one of the many Teenage romance songs that lit up the airways in the 50s.

Lyrics to songs were quite simple back then as written in the first verse of the song.

We had a quarrel
A teenage quarrel
Now I'm as blue as I know how to be
I can't call you on the phone
I can't even see you at your home

My favorite song by George Hamilton IV was recorded in 1963 and was a country tune called "Abilene." The song ended up #1 on the charts and it also included some really nice hometown lyrics.

The song is about being away from home, alone in a big city. "I sit alone most every night and watch them trains pull out of sight, wishing they were carryin' me, to Abilene, my Abilene."

Abilene, Abilene
Prettiest town I ever seen.
Women there don't treat you mean
In Abilene, my Abilene.

Sadly, George Hamilton IV, died on September 17, 2014. He was 77.

The lyrics, great melody and smooth voice of George Hamilton IV will give this song a special page of its own.
---
Misery and Gin update: A Honky-tonk classic.
I recently updated my Misery and Gin page, a song I consider one of the best Honky-tonk classics ever recorded.

The song portrays a man who always ends up at the bar trying to drink away his memories but the alcohol makes the memories come back to haunt him.

I'll give you the link below but what made this song special for me was when I first heard it on vinyl.

I had purchased the album "Back to the Barrooms" over thirty years ago. The first song was "Misery and Gin."

When I placed that vinyl LP on my turntable and the needle made contact with the record the piano intro began.

I knew this was going to be another Merle Haggard winner when the second verse began.

"Looking at the world through the bottom of a glass
All I see is a man who's fadin' fast."

Man oh man...and then the fourth verse said it all.

"Sit down beside me and say, It's alright"
"Take me home and make sweet love to me tonight."

After listening to that verse I went for another cold one, put on my headphones and added a couple of notches to the volume control.

My evening with classic Honky-tonk music was just getting started.

It was just me and Merle, mixing misery and gin, listening to that vinyl record and talkin' to myself.

If you would like to hear that great old Honky-tonk classic, and read all those great barroom song lyrics. visit my Misery and Gin page.
---
A Salute to American Veterans...A little history.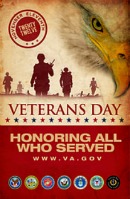 A repeat each year as I try to keep the meaning of Veterans Day in front of those who are younger and may receive too much negative information about this great country we live in. Please read on.

November 11 was chosen to commemorate the close of World War I. Originally called Armistice Day, the day was set aside to "not be devoted to the exaltation of glories achieved in war, but rather, to an emphasis upon those blessings which are associated with the peacetime activities of mankind."

In this light, the day was to mark not the "end of a great war," but the ushering in of a "new era of peace," according to the Congressional Record. The day was set aside as a day to honor the veterans of the First World War "who fought, and especially those who died, for that cause."

The name of the annual event was changed to Veterans' Day in 1954, in an effort to broaden significance of the day. So on Veterans' Day, we honor those who worked and fought for our country, as well as those serving in uniform now.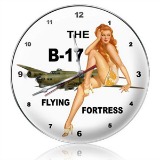 My dad was a World War II B-17 combat crew veteran...He was and will always be my hero!

My sister, Mary Jane, was named after the B-17 that completed 25 missions into Europe during the course of the war.

My dad was a 19 year old tail-gunner on that very same B-17.

I have former military friends I keep in touch with and I always remember my high school classmate, Rick Stephenson, especially on Veterans' day and Memorial day.

Rick was a Navy pilot. He gave his life for his country at the young age of 25 while flying a mission in his Navy Jet to North Vietnam in 1971.

God Bless our American military men and women.
---
What's Your Favorite Halloween Song?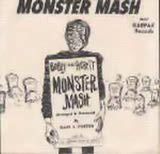 Here's my favorite, a rerun, and how the Monster Mash originated.

I remember 1962 when my favorite National Anthem of Halloween went from being recorded in August '62 to #1 in eight short weeks. What was the song?...The Monster Mash.

Read my Monster Mash complete article from a previous newsletter. It's an interesting story and has great trivia about how all the sounds were done.

My Monster Mash video will be on the Home Page on Halloween.

If you have read it before just skip the article but be sure to come back and view the cool Monster Mash video on Halloween on All About Vinyl Records Home page.
---
Betcha didn't know!
In 1956 Little Anthony and the Imperials recorded Neil Sedaka's "The Diary," and the results so displease the songwriter that he decides to record it himself, resulting in his first chart hit.
---
What's next?
Was the song "Abilene" written about Abilene, Texas or Abilene, Kansas? Find out in the next newsletter along with some oldies hidden treasures.


---
Don't miss out on my favorite vinyl record blog.
If you're into Vinyl Records and want good quality content, be sure to visit my favorite collecting vinyl records blog. My friend Robert Benson puts a lot into his blog. You will not be disappointed.
Do you have some favorites?
If you have any favorite vinyl record topics you'd like to see on this site, please click here and enter your information in the contact form.

I'll respond withing 24 hours.

Have a great month.

Regards,

Danny Sandrik