Hi,
Vinyl Record Lovers brings you the latest additions to one man's passion and experiences from "collecting vinyl records."
If you like this e-zine , please do a friend and me a big favor and "pay it forward."
If a friend did forward this to you and if you like what you read, please subscribe by visiting...
Vinyl Record Newsletter
Issue #030, August 31, 2014
---
Welcome to my Vinyl Record Lovers Newsletter and thank you for subscribing. I do appreciate the time you take to read my newsletter.
In this issue:
---What's New?

---What else is New?

---Protecting your LPs by Robert Benson

---Remembering Elvis.

---Why are young people listening to Vinyl records?

---Betcha didn't know.

---What's next for all-about-vinylrecords.
---
What's New?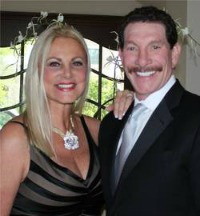 Meet Mike Miller - Know by everyone in the Doo-Wop and R&B world and my new music related friend.

In August I received a short email from a classy guy named Mike Miller. His email simply read "Interesting Site." He added his website and radio station info for me to review.

I thought no more of it other than to send a nice "Thank You for visiting, I hope you enjoyed your stay."

Before I sent that email I checked out his site "Harmony Street" and was completely blown away at just who this talented man was. My return email then got much longer.

His background includes singing with the "The Mystics," interviews with hundreds of oldies groups and individuals, his show and some MC work.

I told him he was also a part of history and I was embarrassed that I was not familiar with his background but was now a fan.

He asked that I stay in touch and to let him know if he could help me. Very kind of Mike.

It was quite an honor meeting someone with such an immense knowledge of the Doo-Wop era and all those wonderful groups he has interviewed over the years.

He keeps the light burning for the Doo-Wop lovers. As I mentioned to Mike, who's gonna write about them when they're all gone.

I grew up with all these entertainers he has on his site, the big difference...Mike knows them personally.

Please take a moment and visit Mike's Harmony Street site here. You'll be glad you did. Make special note of heading titled "Some Treasured Pictures."

Your gonna love those pics of the oldies but goodies groups as many appear today.

And be sure to listen to his Harmony Street show on the Boston Internet Radio.
---
What else is New?
The Kenny Vance Oldies Music Lyrics to "Looking For An Echo" was released as an Atlantic records single in 1975.

If you have never heard Kenny Vance you will be pleasantly surprised. Kenny sings with soul in his Doo-Wop and I love the lyrics to this great song. Here's a short verse...

"We practiced in a subway, In a lobby or a hall, crowded in a doorway singing "doo wops" to the wall"

Continue reading my "Looking for an Echo" story and watch the Kenny Vance video here.
---
The Orlons oldies music lyrics to Wah-Watusi is a happy feel good song from 1962. It remained on the charts for 14 weeks and held the #2 position for two weeks.

This is a well done video and the crowd really enjoys this one and shows their approval. Watch this cool video here.
---
Protecting your records and LP jackets.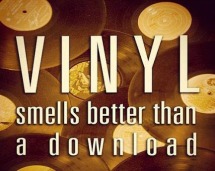 My friend Robert Benson is a world of knowledge when it comes to collecting vinyl records. His popular Blog is always ranked at the top of Google for a reason...He puts out good stuff daily.

Enjoy this artice by Robert.

There are different opinions on this, but it is recommended by most to remove the original wrapping from the manufacturer, the dreaded shrink wrap, as this may shrink over time; eventually warping the jacket or possibly the record.

A note of caution, however, some of the stickers or promotional information on this shrink wrap may actually make the album more valuable if left on; so use discretion when removing the shrink wrap.

It is recommended to replace this wrapping with a high density polyethylene outer protective sleeve.

What about the inner sleeve?

It is also very important to have clean, acid free inner sleeves to protect your records with paper sleeves being the most practical.

Some recordings were issued with inner sleeves that have acidity issues, which over time, could damage the vinyl records that they hold.

Additionally, some sleeves may be viewed as collectible, so it's best to save them as part of the album package. (source for this article - Robert Benson, Collecting Vinyl Records Blog.)
---
Remembering Elvis...
Fans strolled quietly through the Mediation Garden at Graceland, Presley's longtime Memphis, Tennessee, home.

Elvis died on August 16, 1977. His grave is in the garden, and his mother, father and grandmother are buried there.

The home is now a museum and a centerpiece of the Graceland tourist attraction that draws about 500,000 fans each year from around the world.

Elvis has always been and will always be my favorite entertainer.

No other performer "could touch the charisma Elvis had on stage."

The vigil is a highlight of Elvis Week, an annual celebration of Presley's career and his life.

This year, other Elvis Week events have included an auction of authenticated Presley artifacts — which included a 1977 Cadillac Seville used by Presley — and the groundbreaking of a planned 450-room hotel at the Graceland tourist attraction.

I doubt anyone could name another entertainer in this century that still commands this kind of a draw 37 years after his death.
---
Why do young people buy LPs?
The CD format arrived around 1982 so if you're under 40 there's a good chance you never grew up listening to vinyl records.

I have friends tell me they are bored with CDs and dislike the sound of MP3. I tell them to listen to vinyl. The sound quality is better and hunting for old vinyl records can be fun.

You will need a decent turntable and cartridge to really hear analog's superior sound but a quality turntable and cartridge do not come cheap.

Here is my two cents on why vinyl records are the better source for listening entertainment.

People listening to digital music are always doing something else....texting, reading, driving, etc.

For these reasons alone digital music fails to get your undivided attention.

A vinyl LP requires your physical attention.

You hold a vinyl LP in your hands, look at the beautiful art work, and then read all the information on the back...the excitement builds.

You pull the LP out of the jacket and place it on the turntable platter. The needle (cartridge) drops down on the record and you enter the wonderful world of vinyl record entertainment.

Those who have never listened to vinyl records are truly amazed at the sound quality.
---
Interesting Tid-Bits you may not know...
This month I spent time gathering up some interesting information from internet friends in the music business and special newsletters that are sent to me by request.

I was not familiar with some of this info and some I cannot verify but the information is interesting. Hope you enjoy learning about music history from the past as much as I do.
---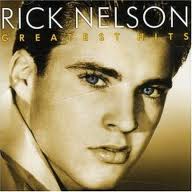 The phrase "Teenage Idol" was first used by Time magazine to describe 16 year old Ricky Nelson in the cover story of their December 1958 issue.

Nelson would release a song called "Teenage Idol" in July of 1962 that would reach number 5 in the U.S.

Watch Ricky sing this song on the original Ozzie and Harriet show in glorious black and white and check out his lead guitar player, a very young James Burton. Click here to watch this really nice video.
---
Did you know Peter Frampton was the lead guitar player on Frankie Valli's 1978 hit, "Grease." I didn't know that.
---
Buddy Holly's real surname is "Holley". After being mis-spelled on his first recording contract, the name stuck, but it is spelled correctly on his tombstone.
---
The words "Everybody Loves Somebody" appear on Dean Martin's grave marker in Los Angeles.
---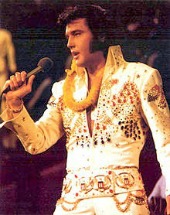 More Americans watched Elvis: Aloha From Hawaii than watched the first Lunar landing.
---
The first group to be inducted into the Rock And Roll Hall Of Fame were The Coasters in 1987. Before them, only solo artists and one duo, The Everly Brothers, were enshrined.
---
Tommy Roe's hit "Sheila" started as a poem he wrote for a high school crush named Frieda.

The name was changed when he first recorded it and when it was re-recorded in 1962, it went to the top of the Billboard Hot 100.
---
Although Andy Williams was closely indentified with the song "Moon River", it was never released as a 45 and therefore never charted as a hit single.

Read my Moon River story and watch the Moon River video here.
---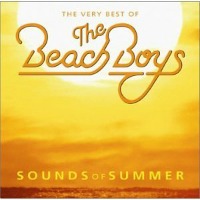 The Beach Boys' version of "Barbara Ann" was recorded live during an in-studio break, with Dean Torrence of Jan And Dean singing lead vocals with Brian Wilson.

Brian Wilson would later recall that "Half the people in the room were singing while the other half were munching on potato chips."

Capitol Records later released the track without the band's knowledge.

At first they were upset because they wanted to get away from surf and hot rod tunes and be taken more seriously, but when the single reached Billboard's #2 spot and topped the Cash box Best Sellers chart, they changed their mind.

If you care to watch Brian Wilson with his own band "The Wondermints" doing an exciting version and one of the best I have heard by Brian on "Good Vibrations" click here for a great live video.
---
Guitarist and vocalist Rob Rob Parissi of the band "Wild Cherry" said he got the inspiration to write the band's million selling hit "Play That Funky Music" from Black audience members.

He said they would tease the group about their song selection and when the Disco machine would go off, they'd say "You White boys gonna play any Funky music"?
---
What's Next?
Thanks to all my friends and those who contacted me via the newsletter about my health status.

Some were asking why no newsletters for a couple of months and if I was going to continue because a few have been late.

I will continue the newsletter but have been in and out of the VA hospital here in Michigan.

I think they about got me fixed up. I did not want to start off a newsletter about my health status.

Everyone comes here to read about the oldies, and not an old man's health problems.

Thanks again for all the kind words...

Stay tuned.....
---
Don't miss out on my favorite vinyl record blog.
If you're into Vinyl Records and want good quality content, be sure to visit my favorite collecting vinyl records blog. My friend Robert Benson puts a lot into his blog. You will not be disappointed.
Do you have some favorites?
If you have any favorite vinyl record topics you'd like to see on this site, please click here and enter your information in the contact form.

I'll respond withing 24 hours.

Have a great month.

Regards,

Danny Sandrik