Hi,
Vinyl Record Lovers brings you the latest additions to one man's passion and experiences from "collecting vinyl records."
If you like this e-zine , please do a friend and me a big favor and "pay it forward."
If a friend did forward this to you and if you like what you read, please subscribe by visiting...
Vinyl Record Newsletter
Issue #029, July 30th, 2014
---
Welcome to my Vinyl Record Lovers Newsletter and thank you for subscribing. I do appreciate the time you take to read my newsletter.
In this issue:
---What's New?

---Vinyl or digital - which is better?

---I remember Casey Kasem.

---What was the first girl group song?

---This day in history - A trip down memory lane.

---Hope I die before I get old.

---Time for a Laff!

---What's next for all-about-vinylrecords
---
What's New?
In May I received an email from Lynne, one of my shag lady friends from the Carolinas. She mentioned the 5 keys and a song called "Dream On" and how she had to do some serious research to find the song.

A little research and I discovered The Five Keys have a most interesting music history. I have added the 5 keys and "Dream On" to my list of songs to write about.

Thanks to newsletter fans like Lynne songs are brought to my attention I would not have known about. This is another song that you never hear played on the radio. But you may hear it here. Stay tuned.....Thanks again Lynne.
---
A cool blast from the past. A reconnect with a lady named Carol I have not seen for nearly forty years. She lived directly across the street from me on Noyes Ave in Hamilton, Ohio, so she is a special friend from the past.

Those were the good times when I would drag the record player out to the front porch and kids in the neighborhood would gather around and listen to the latest Elvis, Ricky Nelson and all the other teen idols on those cool 45rpm records.

The songs were not oldies but top ten hits when we were playing them.

I often mention how nice it is to hear from old friends. As I have said, it warms the heart and gives you another chance to step back in time and relive old memories with those you grew up with.
---
The "What's New Blog" has been updated. I've added a content box showing the two most recent pages along with the RSS feed.

My site is a busy place, with new content, photos and videos added daily.

If you want to be sure not to miss anything why not subscribe to my RSS feed?

It's really easy and just takes a minute to do....

... simply click on the small orange icon to the right of the header in the "What's New Blog" box in the left column of the Home page or any page with the "What's New Blog" box.

All pages will be updated with the new Blog and RSS box.
---
What else is new?
The "Big Bad John" page was written with my good buddy Old JW in mind. Find out why the song was released with two different endings.

The song centers around a legendary miner who dies saving other miners.

God bless the American Coal miner...He works in the dark so we can have light. Read the Big Bad John story here.

---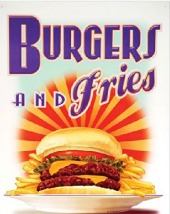 What an absolute perfect song....A sentimental tune, always pleasing to hear....a warm relic of a bygone era.

A song surrounded with memorable moments about Burgers and Fries and cherry pies in a world we used to know. Read my Burgers and Fries story here.


---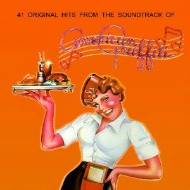 American Graffiti, the movie that captures playfully what American culture was all about, particularly in 1962.

The on page video will send you back to 1962 where you can enjoy all this great music...all on vinyl records. Read the story here.

---
Vinyl versus digital debate.
There is an ongoing debate about which is better: Analog (records) or digital?

If you want warm tones and richness, vinyl records are superior.

The reason is the grooves on records actually provide more musical data delivered via the amplifier.

The needle fits into the groove and vibrates reproducing actual sound waves when the artist performed the song in the studio to make the recording.

Therefore when listening to the amplification, you are hearing as close as possible what the original performance sounded like.

---
Casey Kasem - Long Distance Dedications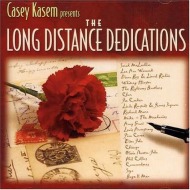 Casey Kasem, best known as a music historian and disc jockey, most notably as host of the weekly American Top 40 radio program from July 4, 1970, through 1988, died on June 15, 2014.

When he was hosting American Top 40, Kasem would often include trivia facts about songs he played and artists whose work he showcased.

When I decided to do a newsletter I wanted to add some trivia facts about the history of music and vinyl records.

Listening to the American Top 40 and the Casey Kasem trivia facts is where I got the idea. I looked forward to Casey's trivia facts on each program and his long distance dedications.

I hope you enjoy the trivia facts I add to each newsletter.

---
Girl Groups....Who was first?
In terms of style, the Chantels' hit "Maybe" was the prototype for much of the girl group era's classic singles--it was full of passionate romantic yearning and sung by a female quartet.

But the girl-group era as we now know it was kicked off in earnest by 1960's "Will You Still Love Me Tomorrow," written by Gerry Goffin (died 6-19-2014) and Carol King and recorded by the Shirelles.

The subject matter, very daring for its time, dealt with the fear of being used by a man, a classic Girl Group subject.

The Shirelles rejected the song at first, but fortunately, wiser heads prevailed, and the girl group genre as we know it was born.

The Supremes "You Can't Hurry Love," released in the summer of 1966, could arguably be considered the last hit of the era.
---
On This Day in Music History
July 1st:

In 1956, "The Steve Allen Show" on NBC-TV capitalized on the outrage sparked by Elvis Presley's version of "Hound Dog" on a recent "Milton Berle Show" by presenting Elvis in a tuxedo and singing "Hound Dog" to an actual basset hound.

The next day, fans protested the show, demanding "The REAL Elvis," while TV critic John Crosby panned Elvis' performance, calling him an "unspeakable, untalented and vulgar young entertainer."

I wonder if John Crosby was around 17 years later to witness Elvis entertain over 1 Billion people world wide via satellite from Hawaii.
---

July 2nd:

On July 2nd, 1956 Elvis Presley recorded "Hound Dog" and "Don't Be Cruel" at RCA Studios, New York. Take 31 was the version they released. It was the first time The Jordanaires worked with Presley.

The release date was July 13, 1956 and both sides of the record topped the charts independently, a rare feat.

July 3rd:

On the next three entries take note of the famous backup players on each song.

In 1973, 61-year-old Perry Como, the crooner who scored a string of hits in the 1950s, makes an unlikely return to the US record charts when his recording of Don McLean's "And I Love You So" cracks the Top 30.

The guitar you hear in the background was played by Chet Atkins.
---
July 4th:

In 1958, The Everly Brothers held the UK No.1 position with 'All I Have To Do Is Dream.' The Duo's first No.1 single was recorded in just two takes and features Chet Atkins on guitar.

July 7th:

In 1959, at RCA Studio B in Nashville, the Everly Brothers, backed by Jerry Allison and Sonny Curtis of the Crickets along with Chet Atkins, Floyd Cramer and Lightnin' Chance, recorded "('Til) I Kissed You."



---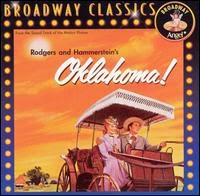 July 8th:

In 1958, The first Gold record album presented by the Recording Industry Association of America (RIAA) was awarded to the soundtrack LP, "Oklahoma".

The honor signified that the album had reached one million dollars in sales. The first Gold single issued by the RIAA was 'Catch a Falling Star' by Perry Como in March of 1958. A Gold single represented sales of one million records.
---
July 9th:

In 1956, Dick Clark made his debut as host of Bandstand on Philadelphia TV station WFIL.

He took over from Bob Horn, who had been charged with driving while intoxicated during a highly-publicized police crackdown. The show's name would be changed to American Bandstand when it went to ABC-TV in 1957.

Clark relinquished his hosting duties in 1989 to 26 year-old David Hirsch, but the program died within a matter of months. Still, it had been on the air for 37 years - a record for a television variety show.
---
July 9th:

In 1991, singer and lyricist Roger Christian died.

Christian Co-wrote several songs for the Beach Boys, mostly about cars, including "Ballad of Ole' Betsy," "Car Crazy Cutie," "Cherry, Cherry Coupe," "Don't Worry Baby," "In the Parkin' Lot," "Little Deuce Coupe," "No-Go Showboat," "Shut Down" and "Spirit of America," all with Brian Wilson.

He also co-wrote many songs recorded by Jan and Dean, including "Dead Man's Curve," "The Little Old Lady from Pasadena," "Sidewalk Surfin," "Drag City," and "Honolulu Lulu."
---
Betcha didn't know...
Hope I Die Before I Get Old - Combined ages of group members.

If you remember the Beach Boys first songs then you are an oldie but goodie for sure...

The Beach Boys - 5 members = 353 years

Aerosmith - 5 members = 317 years

AC/DC - 5 members = 310 years

The Rolling Stones - 4 members = 280 years

The Eagles - 4 members = 263 years

The Stranglers - 4 members = 252 years

KISS - 4 members = 235 years

U2 - 4 members = 212 years

Metallica - 4 members = 200 years

ZZ Top - 3 members = 194 years
---
Time for a Laff...
My buddies Butch and Old JW still make it possible for me to fall off my chair laughing. Both send me family friendly jokes I use in the newsletter.

At times Butch will send the more spirited jokes just for us old guys. If I remember what they mean then I laugh:-)

If my wife sees me scratching my head she just says, "Get another joke from one of your buddies you didn't understand"?

Enjoy this one (family friendly) and I dare anyone to take it to the good Father this coming Sunday and let him tell it to the congregation.

Beer Shampoo:

While shopping in a food store, two nuns happened to pass by the beer cooler.

One nun said to the other, "Wouldn't a nice cool beer or two taste wonderful on a hot summer evening?"

The second nun answered "Indeed it would Sister, but I wouldn't feel comfortable buying beer as I am certain that it would cause a scene at the check-out counter."

"I can handle that without a problem" she replied as she picked up a six-pack and headed for the check-out.

The cashier had a surprised look on his face when the two nuns arrived with a six-pack of beer.

"We use beer for washing our hair" the nun said, "A shampoo, of sorts, if you will."

Without blinking an eye, the cashier reached under the counter, pulled out a package of pretzel sticks and placed them in the bag with the beer.

He then looked the nun straight in the eye, smiled and said, "The curlers are on the house."
---
What's Next?
Remember The Orlons and Wah Watusi? How about The Edsels and that girl named Rama Lama Ding Dong?

Those songs along with "Looking for an Echo" by Kenny Vance and several other of my favorite oldies are in the works for the next issue.

Stay tuned.....
---
Don't miss out on my favorite vinyl record blog.
If you're into Vinyl Records and want good quality content, be sure to visit my favorite collecting vinyl records blog. My friend Robert Benson puts a lot into his blog. You will not be disappointed.
Do you have some favorites?
If you have any favorite vinyl record topics you'd like to see on this site, please click here and enter your information in the contact form.

I'll respond withing 24 hours.

Have a great month.

Regards,

Danny Sandrik