Hi,
Vinyl Record Lovers brings you the latest additions to one man's passion and experiences from "collecting vinyl records."
If you like this e-zine , please do a friend and me a big favor and "pay it forward."
If a friend did forward this to you and if you like what you read, please subscribe by visiting...
Vinyl Record Newsletter

Issue #036, July 1st, 2015
---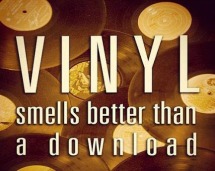 Welcome to my Vinyl Record Lovers Newsletter and thank you for subscribing.

I do appreciate the time you take to read my newsletter.
In this issue:
---What's New?

---Happy Birthday America!

---Money Music - Do you have these 45's?

---Songs of Summer.

---Special Announcement!

---What's next?
---
What's New?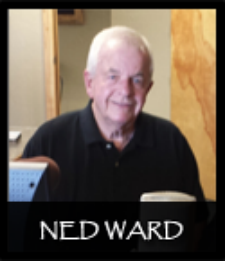 Meet Ned Ward - My new music Pal from La Pine, Oregon. During the first week of June, I received a wonderful email from Ned.

When he opened with "Thanks for a Super site" I knew he was an oldies music lover.

My passion is writing oldies music stories for everyone, but especially for those dear old friends I have never met. Receiving an email from Ned was special.

Ned is an oldies music DJ and has an internet radio program called "The Original Country Doo Wop Show." I tuned in online and checked out his program.

His unique radio format includes "Oldies But Goodies" mixed with great Country oldies. Add some music trivia by Ned and the result is a very popular radio show.

Ned also grew up listening to the same unmistakeable style of music as I did. After listening to his show, I knew he was an original from the land of "Doo-Wop."

He understands the simple pleasure of a good oldies song. He was a young man when the oldies were Top Ten hits, just as I was. I learned about his dad, Gabe Ward, a member of the famous band "Hoosier HotShots." Music history was on Ned's side for sure.

Between 1937 and 1950 the band appeared in more than 20 movies, sharing billing with the likes of Gene Autry, Dale Evans, Bob Wills and Merle Travis. They recorded hundreds of songs that have sold in the millions.

I love meeting good people like Ned. He's what the oldies are all about and shares his knowledge and memories on his radio show.

You can hear Ned online every Monday from 10am till Noon Pacific time, with a repeat on Saturday at 2pm. You can listen to the Country Doo-Wop show here.

I highly recommend Ned's "Country Doo-Wop show. You will not be disappointed.
---
What else is new?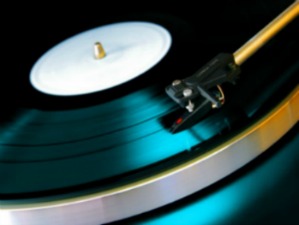 A new look for All About Vinyl Records is in the process. I have decided to add a "Responsive design" to my website. I didn't know what that meant so my web host explained it this way.

With countless visitors using mobile to connect to the internet many websites fail to keep up with the constant changes.

I added "Mobile Ready" to my site 6-8 weeks ago, but the new responsive designs automatically adjusts to each individual product, whether it be desktop, iPad or any of the various mobile products.

My new design would be "responsive" to any of these products and make it more user-friendly for the visitor. I hope that's true. We'll see.
---
Do your Children & Grandchildren know about July 4th?
With all the political nonsense that is forced upon us each day, take time to let your children and grandchildren understand why they should be proud they live in this special place called America.

Our Grandchildren love the July 4th celebrations. There are backyard barbecue's, beach parties, baseball games, hot dogs and fireworks. Some ask questions about the significance of July 4th.

Tell your grandchildren that Independence Day, like their special day, is our country's birthday. When they ask why, tell them what happened on July 4th, 1776.

That was the day our country's founders declared independence from Great Britain. This meant they would no longer follow orders from Britain's King. A war was fought and in 1783, the new United States of America won that war, which we now call the Revolutionary War.

Tell them about the stars and stripes on our nation's flag and that each part on the flag stands for something. The 13 stripes represent the 13 British colonies, which declared their independence on July 4th, 1776. The 50 stars stand for the 50 states.

Tell the children that the flag is a symbol — a way to show the world what we stand for. The flag shows that we are connected to one another, that we're on the same team.

Everyone has to pitch in, and remember as citizens, we all have certain responsibilities, like going to school, voting, and obeying the law.

And let them know that because the flag is special, we treat it with respect.

Tell them what it means to be an American. In many countries, most residents share a common culture or ethnicity, but the Unites States is different.

In American what we share is a common idea...that people should have the freedom to live the way they want and that's what makes our country special, that it guarantees us certain rights or freedoms.

These freedoms have inspired people from all over the world to come to this country and become "Americans."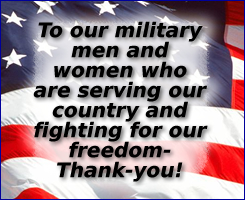 God bless the American military men and women in uniform who are serving this great country and those who have made the ultimate sacrifice to guarantee these freedoms will always be with us.

Happy birthday, American!

- Dolly Parton wrote a song, and the title stands true to my feelings about our great country - "I Will Always Love You."
---
Big Bucks for these original 45's.
Do you have any of these records? Could be your lucky day.

I remember purchasing the "Come Go With Me" 45rpm record for .49 cents from "Zeller's Records," a small family owned record store in Lindenwald, a suburb of Hamilton, Ohio. I still have that record today.
---
"Ooby Dooby" - Roy Orbison - 1955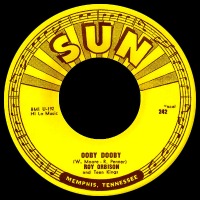 ---

Young Roy Orbison played mostly Country music with his band, the Wink Westerners. However, a college friend and future hit-maker, Pat Boone, urged Roy to lean more toward the new music craze called Rock and Roll.

Orbison then formed a new band called the Teen Kings and released his first 45 "Ooby Dooby" on Je-wel records in 1955.

An original copy can sell for $4,000.00 today. Counterfeits exist and look identical so use caution. The single was later released on Sun records in 1956 and that version is worth up to $150.00 today
---
Del-Vikings "Come Go With Me" - 1957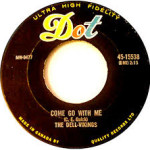 ---


Among the most valuable records are Doo Wop, and among the most popular Doo Wop groups of the 50s was the Del-Vikings, one of the first groups to include blacks as wells as white members.

They were Air Force personnel stationed in Pittsburgh. Because various members were transferred to other bases, several different members came and went.

Their biggest hit was "Come Go With Me" in 1957. Most copies were sold on Dot records and worth up to $40.00. However, first issues were on Fee Bee records and can sell for $500.00 today. Both original labels are shown here.

You can read my Del-Vikings story and listen to this great Doo-Wop classic with original lead singer, Norman Wright.
---
"Do You Love Me" - The Contours - 1962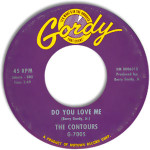 ---
It's said that "Do You Love Me" was a song originally meant for the Temptations but when they weren't available The Contours stepped in and created a classic and a Billboard top-5 hit in 1962.

In 1988, the song was featured in the Patrick Swayze movie "Dirty Dancing" and became a hit all over again.

The original "Do You Love Me" 45, released on Gordy records, is worth up to $50.00. The original album can get you $350.00 today.

Read my "Do You Love Me" Story and watch this exciting video of The Contours in action.
---
"Songs of Summer" - Where were you in the summer of 19__?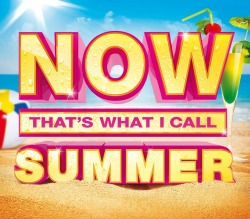 The oldies of rock's early years often focused on "Summer Songs." More than a few were written from the teen's point of view.

School was out and summer vacation forced a change of scenery on even the most dedicated of young lovers.

The Drifters, The Beach Boys, and Mungo Jerry are just a few of the back-in-the-day groups that sing old-school summer tracks you may remember while cruisin' around in your favorite hot rod, headed for Palisades Park.

Here are some hits from that by gone era that deal with all things summer. This suggestion to do some "Summer Song" stuff comes from a long time newsletter fan and my music friend from Texas, Charlie Cockrell.

He reminded me that "Lots of us best remember the songs of summer as the best because summertime was the "free time" every year, as long as we were in school."

When Bill Moore, another long-time music Pal chipped in with several more summer songs, I was on a roll.
---
"Theme from a Summer Place" - 1959 #1 song.
Theme from "A Summer Place" was performed by Percy Faith and his Orchestra.

This 1959 movie starred the then-popular Sanda Dee and Troy Donahue. This instrumental hit is as beautiful today as it was then.

No words, but who cares? The creator of the easy-listening sound scored a remarkable hit in 1960 with this instantly-recognizable bit of mood music.

The Sandra Dee-Troy Donahue teen soaper this came from is barely remembered now, but the song lives on.

But if you need proof of its power, know only this...It hit the top of the charts for nine weeks.

Perhaps listeners were anxious to escape the cold - it first hit #1 in February. It remains the longest-running instrumental in the history of the Billboard charts.
---
"Let's Twist Again" - June, 1961 #8 song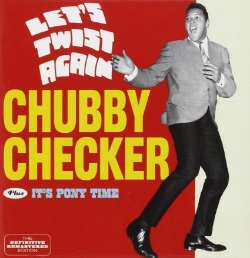 It didn't take Chubby Checker long to remember the original nostalgic party jam song - The Twist, when he echoed the song line "let's twist again like we did last summer," looking back from the summer of 1961 on the twist-mad summer of 1960.

The ultimate "Twist" song has since proved to be a timeless dance floor-filler.
---
"Under The Boardwalk," The Drifters June 1964 #4 song
"Under the Boardwalk" is one of the greatest teenage symphonies ever recorded, a string-bathed oldies memory of a secret hook-up down by the sea.

Released in June 1964, lead singer Johnny Moore – who was taking his first lead vocal with the band after the death of Rudy Lewis the day before the session – sings slyly about people walking the boardwalk who have no inkling of the romantic teenage action going on below their feet.
---
"Surf City," Jan & Dean - July 1963 #1 song
"Surf City" topped the charts for two-weeks in July 1963.

Written by Brian Wilson and Jan Berry, it promises there's always something goin' on, a party's always growin' and you're sure to find short-term romantic bliss where the female to male population ratio is an awesome two to one in this fictitious surf spot by the sea.
---
"Sealed With A Kiss," Brian Hyland - Jun 1962, #3 song.
Probably the best-known of the "reverse summer romance" top 40 trilogy completed by "See You In September" this puppy-dog-sad little number finds teen idol Hyland no longer concerned about the size of anyone's polka-dot bikini.

And this kid's really fallen hard: he sees her in the sunshine, he hears her voice everywhere, and the summer is actually cold without her.

His plan, as evidenced by the back-of-an-envelope title, is to write her every day so she doesn't forget him.

A song like this would never play out today in reality...a modern update might find him texting her every five minutes.
---
"Palisades Park" #3 song June, 1962.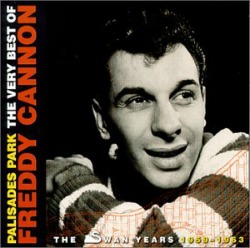 I remember this summer song well. The up-tempo rock and roll tune was led by a distinctive organ part with all the amusement park sounds, including screaming kids on a roller-coaster.

A perfect summertime song written by future TV Gong show host, Chuck Berry.

It's odd that the A-side also had a summer title "June, July and August." Palisades Park became a hit when a Flint, Michigan DJ played the wrong side by mistake.

Less than a decade later, in September 1971, the park the song was written about was closed.
---
"In The Summertime" - Mungo Jerry - August 1970 #3 song.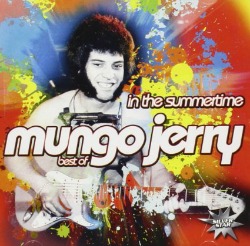 Mungo Jerry is really Raymond Dorset of England, as well as other group members. "In The Summertime" became a million seller for them in mid 1970 but do not take dating advice from Mungo Jerry.

Known best for the lyric "you've got women, you've got women on your mind," the song also contains the exceptionally sketchy lines "If her daddy rich/ take her out for a meal/if her daddy's poor just do what you feel."

This British bubblegum blues band's 1970 guide to doing what you please is one of oldies radio's most recognizable jams thanks to its bouncy banjo plinking.
---
"One Fine Day" A Summer of '63 personal favorite.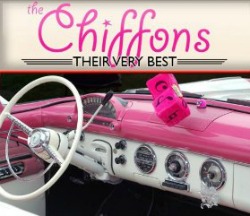 I still have special memories for the song "One Fine Day" and how it lit up the "Summer" of '63. Another great memory about one of those great old "Shooby-do-wop" songs of summer.

The song is one of my personal favorites and hearing a young girl talking about oldies music in a record store made my day and brought back wonderful memories of my "Summer of '63."

Read what this young girl said and my personal "Summer" story about The Chiffons and watch a great video with original lead singer Judy Craig.
---
Special Announcement!
For all newsletter fans living in the Oregon and surrounding areas. You're Invited to attend the Gilchrist Cruise and Summer Fun Day being held July 18,2015 at the Gilchrist Mall. See Full Page Details here!


A special invitation to my good buddy Butch Haile. Be sure to tell all your friends in the Portland area.

The day will include Beautiful Classic Cars, BBQ Vendor by "Hole In the Wall", a street dance and a whole lot more.
What's Next?
I will be working on some requests and hopefully have the new "Responsive Design" look to All About Vinyl Records.
Do you have some favorites?
If you have any favorite vinyl record topics you'd like to see on this site, please click here and enter your information in the contact form.

I'll respond withing 24 hours.

Have a great month.

Regards,

Danny Sandrik