Vinyl Record Lovers Newsletter
Issue 023, September, 2013
Hi,
Vinyl Record Lovers brings you the latest additions to one man's passion and experiences from "collecting vinyl records."
If you like this e-zine , please do a friend and me a big favor and "pay it forward."
If a friend did forward this to you and if you like what you read, please subscribe by visiting...
Issue #023, September 30, 2013
---
Welcome to my Vinyl Record Lovers Newsletter and thank you for subscribing. I do appreciate the time you take to read my newsletter.
In this Issue:
---What's New?
---James Dean died today!
---Danbury Mint captured by the Chinese.
---Interesting vinyl record dates in History.
---An important Ricky Nelson fact.
---Who is Harry Casey?
---Follow up to "Louie Louie"
---
What's New?
A pleasant surprise from my internet music and vinyl record friend, Robert Benson, owner and publisher of Collecting Vinyl Records.com.
From time to time he will be featuring some of my articles on his Blog. He understands that I am not a professional writer but believes my passion for the music and times I grew up in will be of interest to his readers.
Please take a moment and read what Robert had to say about my vinyl record site and my first article. I was truly humbled by his generosity.
If you missed the article it can be found here.
James Dean and my Cool Sundance Mercury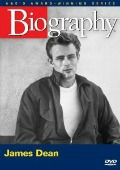 On this day, September 30th, 1955, James Dean died when his new Porsche 550 Spyder, traveling at a high rate of speed, was involved in a violent crash on a California Highway.
Dean died at 6:20pm the same day. He was 24.
He is the only actor to have had two posthumous acting nominations.
I remember watching James Dean in "Rebel Without A Cause" a 1955 movie about troubled American Teens during the fifties.
In the movie James Dean had a mildly customized 1949 Mercury. Dean's car in that movie is where I got the idea for using the Cool 1951 Mercury full custom know as "Sundance" on my header at the top of each page of my website.
Those Cool Cars and the Danbury Mint.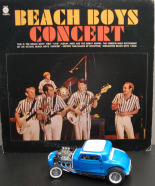 There has been a lot of information on the Danbury Mint (DM) Diecast car collectibles no longer being available.
I mention this because at times I display these Collectibles on my site and one of my favorites is the "Little Deuce Coupe" I purchased a few years ago when they were offered.
The story is that the Chinese producer for Danbury went bankrupt and was seized by the Chinese government who consfiscated ALL of the current and future fixtures and dies for all of their diecast in production and future models.
Initially, I read this with a little skepticism...then, I realized that it has been quite some time since I have received a mailer from them. I had been getting some kind of solicitation every few weeks. I can't remember when I got the last one.
It is uncertain whether or not the dies have been destroyed, but DM claims not to have them. One can hope that DM does have the original specs and drawings. The diecast business is lucrative UNTIL you have a set back like this.
At this point, the future of DM diecast models is in question, but there is no credible evidence (from what I know) that they are at this time out of the diecast business.
See any parallels between Danbury Mint and China, and our ongoing economic condition and China?
September dates in history
September 2, 1957
In 1957, "Wake Up Little Susie" was released by the Everly Brothers. The song was written by Felice and Boudleaux Bryant and was issued by Cadence Records as catalog number 1337.
The record reached #1 on the Billboard Pop chart and the Cash Box Best Selling Records chart, despite having been banned from Boston radio stations for lyrics that, at the time, were considered suggestive.
It also spent seven weeks atop the Billboard country chart and got to #2 on the UK Singles Chart. The song was ranked at #311 on the Rolling Stone magazine's list of The 500 Greatest Songs of All Time.
September 13, 1955
In 1955, Little Richard entered J&M Studios in New Orleans for a two day recording session. Things were not going well and during a break, Richard and his producer, Bumps Blackwell, went to the Dew Drop Inn.
With few people there and an old upright piano, Richard started playing like crazy, singing loud, lewd and hamming it up.
Blackwell was stunned... why couldn't he record this? They went back to J&M with only fifteen minutes left in the session and "Tutti Fruiti, good booty" became "Tutti Fruiti, aw-rootie".
The song managed to make it into the US Top 20 early the following year, but a cover by Pat Boone over shadowed Richard's version on the Pop chart.
Who would have believed that...I loved Pat Boone's music, but there was no way his version was better than "Little Richard's" wild version back in the fifties.
September 13, 1958
In 1958, "To Know Him Is To Love Him" by the Teddy Bears cracks the Billboard Top 40. The song was written and arranged by 18 year old Phil Spector, who took the song's title from the inscription on his father's tombstone. The record would be number one by the end of the year.
September 16, 2003
Shelby F. "Sheb" Wooley was a character actor and singer, best known for his 1958 novelty song "The Purple People Eater"
In 2003, Sheb Wooley, best remembered for his 1958 #1 hit, "The Purple People Eater," died of leukemia at the age of 82.
As an actor, he appeared in more than 60 films, including High Noon and Giant. He also appeared as Pete Nolan in the US television series Rawhide.
How could I forget this important August date?
Poor Little Fool, my all time favorite Ricky Nelson song, had a major role in Rock-n-roll history and I neglected to mention it last month.
On August 4th, 1958, the song became a #1 single and sold over two million copies.
The song holds the distinction of being the very first number-one song on Billboard magazine's newly created Hot 100 chart and spent two weeks at the number one spot.
On the "Poor Little Fool" page I have a video of Ricky singing the song live 30 years ago at a 1983 concert with The Jordanaires, the original backing group on the song.
Read my "Poor Little Fool" story and watch the video here.
The Harry Casey answer.
During the first week in September I was reading the Sunday "Parade" report and it listed a Harry Casey question as follows:
To what does Harry Casey of KC and the Sunshine Band attribute his group's success?
Answer...
"Our music, and that of the '70s in general, has a lot of energy to it. In today's world there's so much negativity, so people are attracted to positivity and fun," says Casey, 62 and currently touring the U.S. with the band.
I have tons of 70s material and music I have yet to add but it will come, I promise you. Lots of fun music during that decade.
And finally, the "Louie, Louie" mess
Nearly every version of Louie Louie has at least some difference in its approach to the lyrics.
A lot of misinformation and much debate that even resulted in a lengthy FBI investigation of the supposedly obscene nature of the lyrics.
The four most influential versions include one from 1957, the Richard Berry original, the 1961 version by Rockin' Robin Roberts & the Wailers, and the 1963 versions by Paul Revere & the Raiders and The Kingsmen.
The only one I have is "The Kingsmen" version and of course the most popular version but the original lyrics were written by Richard Berry
Lyrics from the Rockin' Robin Roberts & the Wailers 1961 version (introduced the "yeah yeah yeah yeah yeah yeah" to the chorus and the "Let's give it to 'em right now" after the second verse)
Lyrics from Paul Revere and the Raiders 1963 version added in the "oh baby" during the chorus, and introduced the "Stomp, shout, and work it on out."
When The Kingsmen recorded their version they also had the famous mistake in which Joe Ely, still a teenager with braces, started singing the third verse too soon after the guitar solo, resulting in the extra "me see."
To make matters worse the vocal mic was too high for him to sing into and he had to strain to be heard. That was the confusion that Ely came in too early on the third verse when the band's drummer accidentally hit his sticks together whenever he tried a fill.
Louie Louie was recorded some what unintelligibly on purpose, because the real lyrics were actually too dirty for the radio. This unprofessional sound fascinated teens as they began to wonder what Ely could really be singing about. The national controversy rocketed the six-month old single to #1.
My original LP album is in pretty poor shape. It's a plain LP with no picture of the group, just writing (The Kingsmen in person, featuring Louie Louie), and not very exiciting to look at.
What's next for All About Vinyl Records?
It's Halloween month so I'll be working on favorite Spooky songs from the past. Should be fun.
Don't miss out on My favorite vinyl record Blog:
If you're into Vinyl Records and want good quality content, be sure to visit Collecting Vinyl Records.com. My friend Robert Benson puts a lot into his blog. You will not be disappointed.
---
Do you have some favorites?
If you have any favorite vinyl record topics you'd like to see on this site, Please Click here and enter your information in the contact form.
I'll respond withing 24 hours.
Have a great month.
All my best,
Danny Sandrik