Hi,
Vinyl Record Lovers brings you the latest additions to one man's passion and experiences from "collecting vinyl records."
If you like this e-zine , please do a friend and me a big favor and "pay it forward."
If a friend did forward this to you and if you like what you read, please subscribe by visiting...
Vinyl Record Newsletter

Issue #035, June 10, 2015
---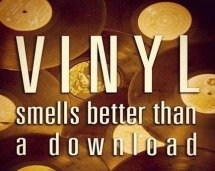 Welcome to my Vinyl Record Lovers Newsletter and thank you for subscribing.

I do appreciate the time you take to read my newsletter.
In this issue:
---What's New?

---Mystery Train and the cool '40 Ford

---Betcha didn't know - Music History Trivia from 1960.

---Johnny Horton's famous movie song & tragic death.

---What's next? "Songs of Summer"
---
What's New -
The Neil Sedaka page is online and includes a concert video. I did receive some comments (It's about time) from those who also wondered why I have not done a page on Neil.

The Neil Sedaka page ended up making me and his fans very happy as my site received many new visitors to his page.

Thank you Bill Moore, for reminding me that Neil Sedaka was, and still is a major Rock & Roll influence for many of us who grew up with Neil's music. See the four Neil Sedaka hits in this concert.
---
Return to the '50s in this Cool Custom Cruiser.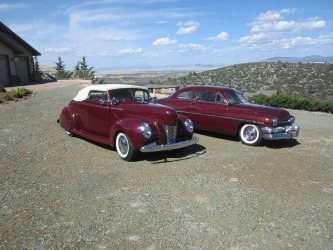 Growing up in the fifties was all about vinyl records, drive-in movies, teen dances, pony-tailed girls in poodle skirts and cruisin' round town in those cool custom cars.

I recently received an email from George B., an oldie but goodie just like me, who grew up during this special time in history.

He said that one of my Elvis songs helped him thru a rough day and brought back fond memories of him seeing Elvis back in 1955 at the Circle Theater in Cleveland.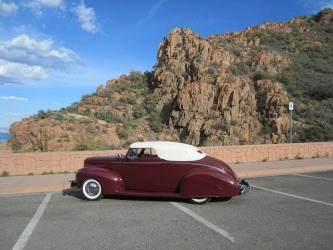 WOW....What a wonderful memory to share. Seeing Elvis sing "Mystery Train" live before he became a superstar and still enjoying the memory 60 years later is special.
I love stories like this when I can share music that brings back memories for anyone, especially someone who takes the time to write and also say "Thanks for the memories." I had to respond.
A couple of emails were exchanged and George said he still had his '40 Ford Custom. Of course when he said it had a Custom Carson chopped top, full skirts and wide whites, I had to see it.
He sent me a photo of his '40 Ford and a '51 Mercury owned by his buddy Tony. When I saw the Merc I immediately thought of James Dean and the '49 Mercury he drove in the 1955 movie "Rebel Without a Cause."
Enjoy these beautiful classics. And thank you George for sharing your memories.
---
Interesting Trivia: Billboard Number 1 Songs of 1960.
Thanks to all who responded with comments about the trivia related to the number 1 songs from 1967. It was fun.

I went back to 1960 and found some more interesting trivia. Step back in time with me and see how much you remember about these former #1 songs, especially the novelty songs.
January 4th, 1960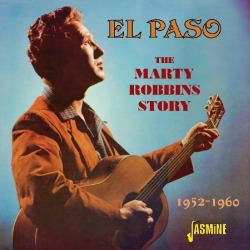 Marty Robbins had the distinction of having the first number one hit of the 1960's. Which song did he take to that coveted spot on January 4th, 1960?

Answer: El Paso - Marty's label, Columbia, refused to put the five minute song out as a single, so it was included on Marty's "Gunfighter Ballads and Trail Songs" album.

Requests for the song became so strong that company executives relented and released it as a single.

The song also has the distinction of being the first country song to win a Grammy as well as being the longest playing single to chart to that date.

Robbins was part of the Grand Ole Opry for four decades.
---
January 18th, 1960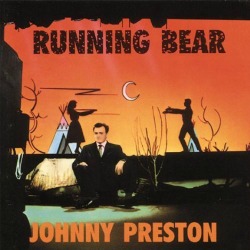 A song about an Indian romance hit the Billboard Hot 100 during the week of January 18, 1960. Johnny Preston took the song all the way to the top. Which song was it?

Answer: Running Bear. "Running Bear" was written by J.P. Richardson, a DJ known as "The Big Bopper."

Johnny recorded the song with Richardson's encouragement, but when Richardson died along with Buddy Holly, the label temporarily shelved the release of the song.

It was released in late 1959 and slowly made the climb to number one.
---
February 8th, 1960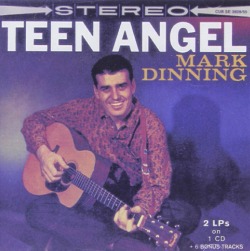 The week of February 8th, 1960, saw a teen tragedy song top the charts. What song did Mark Dinning propel to the top spot?

Answer: Teen Angel - Mark Dinning's "Teen Angel" was the first top ten teen tragedy song. It preceded the Everly Brothers' "Ebony Eyes," Ray Peterson's "Tell Laura I Love Her," and J. Frank Wilson's "Last Kiss."

Mark was signed to MGM records after his release from military service. His sister, Jean, thought up "Teen Angel" as a good title for a song and she and her husband, Red Surrey, wrote the song overnight.

Despite its success, many radio stations refused to play the song because of its content.
---
July 11th, 1960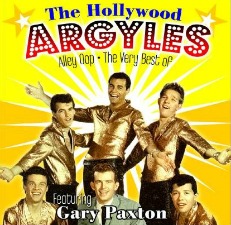 A song about a comic strip caveman named Alley-Oop topped the chart the week of July 11, 1960. Which group recorded "Alley-Oop?

Answer: The Hollywood Argyles - The Hollywood Argyles were never really a band. Singer Gary Paxton was under contract to another label so he made up the name when he recorded the Dallas Frazier composition.

He derived the group name from the name of the streets that intersected where the studio was located, Hollywood and Argyle.

Paxton released a song in 1959 called "It was I." You can listen to the song and read about Gary Paxton's very interesting life. View the page here.
---
July 18, 1960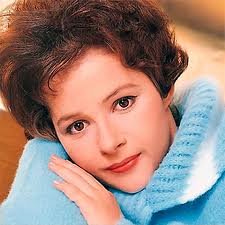 During the week of July 18, 1960, a petite singer had a hit with the song, "I'm Sorry." Who was the fifteen-year-old who enjoyed number one success with this song?

Answer: Brenda Lee - Brenda cut the song at the end of a session that had only 5 minutes of time left. The label was reluctant to release a song by a fifteen-year-old singer singing about unrequited love.

When they did release the song, it was supposed to be the flip side of "That's All You Gotta Do."

Brenda charted another number one later in 1960 with "I Want to be Wanted."
---
August 8th, 1960.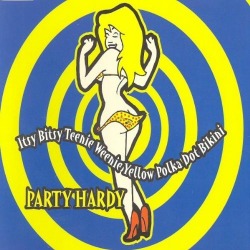 Novelty songs were popular during the 1950-60's era. Who topped the charts on August 8, 1960, with the summertime hit "Itsy Bitsy Teenie Weenie Yellow Polka Dot Bikini?"

Answer: - Bryan Hyland. Bryan took the cute song to number one. Songwriter Paul Vance was inspired when he was watching his two-year-old daughter playing around at the beach in such a bikini.

He turned to his friend and collaborator Lee Pockriss and together they wrote the song and recorded a demo with a female singer. After shopping the song around, sixteen-year-old Brian Hyland recorded it for the Kapp label.
---
September 19th, 1960.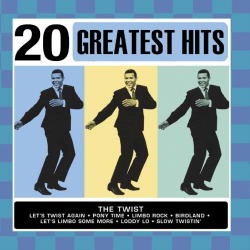 The twist became a phenomenal dance craze in the sixties. Who recorded the version of "The Twist" that was number one the week of September 19, 1960?

Answer: Chubby Checker. Of course, Chubby Checker had the big hit with "The Twist," although Hank Ballard and the Midnighters had already recorded it in 1958.

He recorded "The Twist" in three takes over 35 minutes. It remained on the charts for 38 weeks. Checker was 18 at the time.

Even after "The Twist" fell off the charts in 1960, the craze continued to such a degree that it was re-released in late 1961 and it topped the charts once again for two weeks in January 1962.

It was the first time in rock and roll history that this had ever occurred.
---
November 11th, 1960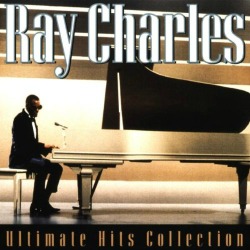 Ray Charles had his first number one hit during the week of November 11, 1960, by reviving a song from the 1930's. Which song did he remake in his unique style and take to the top of the charts?

Answer: Georgia on my mind. Ray's driver, Tommy Brown, suggested he record "Georgia on My Mind" because he was always singing it while riding around.

The song was recorded in New York in five takes, less than Ray usually took. During his incredible career he fused blues, jazz, country and pop music and blended them together in his own style.

His Atlantic label initially balked when he wanted to record a country album, but it became a huge hit.
---
November 21st, 1960.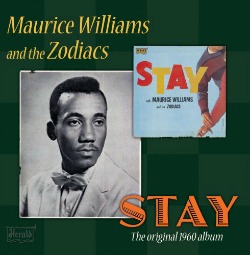 Maurice Williams and the Zodiaks charted a number one song the week of November 21, 1960, which was the shortest song to chart to date. What was the song?

Answer: Stay - The Zodiaks were named after a car model the bass player saw in a showroom. Maurice Williams composed "Stay" and it was recorded in a former television studio.

After the one-minute, 37-second song was rejected by numerous labels, it was taken by Al Silver of Herald Records.

It was re-recorded, but Silver made them change an objectionable line referencing smoking. It hit the hot 100 at 86 and steadily climbed. Maurice Williams also wrote and recorded "Little Darlin'," which was a hit for the Diamonds. "Stay" was later covered by the Four Seasons.
---
Johnny Horton's hit movie song and tragic death.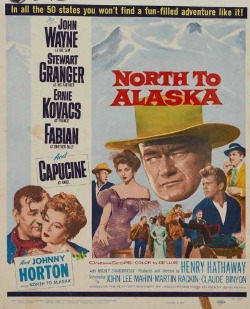 This song wasn't a number one hit, peaking at number four, but it did spend 20 weeks in the Hot 100 and ten weeks in the Top 10. The song title was also the movie title starring John Wayne and Teen idol Fabian. What was the song?

Answer: The song was "North To Alaska", the artist was Johnny Horton and regrettably, it would be his last hit.

As the song was marching up the charts in November of 1960, Horton was returning to his Shreveport, Louisiana home from a concert in Austin, Texas when he would perish in a car accident on a foggy East Texas highway. Essentially, it became a posthumous hit.

Sad irony abounds in the realm of entertainment. In the early 1950s, Horton was a struggling rock-a-billy entertainer before finally becoming a big enough name in the country field to perform at the Grand Ole Opry.

Country legend, Hank Williams, took a shine to Horton and became something of a mentor to him, professionally speaking.

When Williams died in 1952, Horton became close to his widow, Billie Jean, and they were married nine months later. Little would she have believed at the time that she would be grieving again seven years later!
---
What's Next?
Each month at the end of my newsletter, I always ask if anyone has a favorite vinyl record topic they would like to see on the site or in the newsletter.

The July newsletter will have a topic suggested by Charlie C., a long time subscriber from Texas. The topic will be "Songs of Summer."

Charlie remembered his "Songs of Summer" days as the best because summertime was the "free time" during the school year. A time when many new songs were heard for the first time.

He said those were the fun and carefree times. I agree.

I'll add my "Summer" twist to what Charlie offered and have it ready for the July 2015 issue.

Stay tuned.....
Do you have some favorites?
If you have any favorite vinyl record topics you'd like to see on this site, please click here and enter your information in the contact form.

I'll respond withing 24 hours.

Have a great month.

Regards,

Danny Sandrik