Vinyl Record Lovers Newsletter
Issue 027, February 28th, 2014
Hi,
Vinyl Record Lovers brings you the latest additions to one man's passion and experiences from "collecting vinyl records."
If you like this e-zine , please do a friend and me a big favor and "pay it forward."
If a friend did forward this to you and if you like what you read, please subscribe by visiting...
Issue #027, February 28th, 2014
---
Welcome to my Vinyl Record Lovers Newsletter and thank you for subscribing. I do appreciate the time you take to read my newsletter.
In This Issue:
---What's new?
---Meet Vinny Mazzetta.
---Part 2, Session Players.
---February dates in history - A trip down memory lane.
---Betcha didn't Know.
---What's next for all-about-vinylrecords.
Updates and new stuff.
I received some nice emails in February and also had some comments on the Beach Shag music. Like me, some had not heard of the music and appreciated the link.
My old buddy JW told me his wife, Lorene, is from Charlotte, NC and they used to go to Myrtle beach to watch "The Shaggers" dance.
Received some nice photo's and good oldies information from Nigel down Florida way. Good stuff Nigel, Much appreciated.
A nice comment from Ali about the song "The End." He had been searching for the title to a song he used to listen to in the 70s, when he stumbled across this site and found his song.
Always nice to hear from those who found a song on my site they could not find or had not heard for many years.
Many old songs bring back wonderful memories. You can revisit this seldom played oldie here.
And to the three ladies that signed up on the same day in early February; Welcome aboard Gladys, Carol and Barb.
Meet Vinny Mazzetta.
I mentioned last month I was gathering information about a saxophone player that I accidently discovered while searching for a saxophone player on the song "Born Too Late" by the Poini-Tails from 1958.
The article was four years old and was so interesting I couldn't stop reading it. It was about the saxophone player on the original song "In The Still of The Night" by The Five Satins, and how he got his chance to play on the song.
The article was in a home town newspaper where the saxophone player lived and still lives there today. I contacted the newspaper and received information on how to reach Vinny Mazzetta, the sax player.
I called Vinny and he answered the phone. My little talk with history...Meet Vinny and read my Five Satins story here.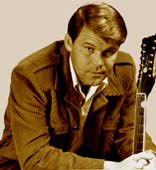 Session Players, Part 2 - Glen Campbell
Glen Campbell was one of rock's greatest session musicians. You have probably heard his guitar on many a hit song, even if you didn't know it.
Campbell's guitar playing and knowledge of all popular music styles made him one of the most in demand guitarists on the West Coast in the sixties.
He played with the famed "Wrecking Crew," the Los Angeles sessionmen, who played on most of the the West Coast pop and rock hits of the Sixties.
When Brian Wilson had a nervous breakdown, from flying in an airplane, Campbell became the Beach Boys resident tour guitarist.
With the "Wrecking Crew," Campbell played guitar on Frank Sinatra's "Strangers in the Night" Elvis' "Viva Las Vegas," The Hondells' "Little Honda," Shelley Fabares' "Johnny Angel," The Monkees' "Mary, Mary" and the entire Beach Boys album "Pet Sounds," among many others.
A natural and engaging entertainer, Campbell was all over the musical landscape, including his own TV show, as the Sixties turned into the Seventies.
He continued to record and perform with some success until 2010, when he was sadly diagnosed with Alzheimer's disease. He retired from performing and recording in 2012.
I think you will agree that you may of heard Glen Campbell's guitar and didn't even know it...
February Dates in history: A trip down memory lane.
Feb 3rd
In 1958, the Royal Teens' biggest hit, "Short Shorts" enters the US record charts on its way to #3. The song was originally an instrumental warm up number that the group added silly lyrics to.
The tune was recorded in about twenty minutes of left over studio time and released after a record label executive took a liking to it.
In 1959, at about 1:00 a.m. CST, shortly after taking off from the Mason City, Iowa airport, the chartered airplane containing Buddy Holly, Ritchie Valens, and the "Big Bopper" J.P. Richardson, crashed into an Iowa field, instantly killing all three and the pilot Roger Peterson
In 1978, on the 19th anniversary of Buddy Holly's death, his birth home in Lubbock, Texas was saved from scheduled demolition by its new owner who bought the house days earlier.
In 1962, Gene Chandler's "The Duke Of Earl" tops the Cashbox Best Sellers chart for the first of a five week stay.
On this day in 1963, "Hey Paula" by Paul & Paula was the #1 song.
I remember listening to this song while sitting in my parked '57 chevy and talking on one of those drive up phones in mall parking lot in Hamilton, Ohio.
Communication has certainly changed in the last half century. Now you see lots of people talking on phones while driving and not looking at the road. I guess their idea of excitement has changed also.
Feb 4th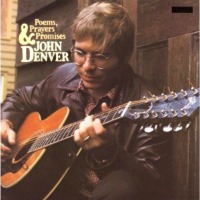 In 1971, at the RCA Victor Studio in New York City, John Denver recorded "Take Me Home, Country Roads." You can see John Denver sing the song here.
One of the best selling albums of all time, Fleetwood Mac's 'Rumors' was released on February 4, 1977.
The LP spent 31 weeks at the top of the US album chart on the strength of the singles, "Go Your Own Way," "Dreams," "Don't Stop" and "You Make Loving Fun," all of which hit the top 10.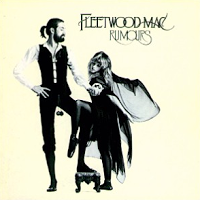 A Grammy Award winner, 'Rumours' is Fleetwood Mac's most successful release with sales of over 40 million copies worldwide, and diamond certifications in several countries, including the US, UK and Australia.
Feb 5th
In 1963, at the Columbia Recording Studio in Nashville, exactly one month before her death in a plane crash, Patsy Cline recorded three songs, including the Don Gibson composition "Sweet Dreams (Of You)."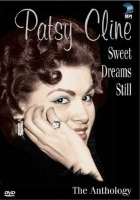 The song was later used to title the 1985 Patsy Cline biopic starring Jessica Lange and Ed Harris.
Feb 6th
In 1998, Carl Wilson, lead guitarist and vocalist for The Beach Boys, died of cancer at the age of 51.
Although Brian Wilson and Mike Love were featured on many of the band's biggest hits, it was Carl's voice that took the lead on "God Only Knows," "I Can Hear Music" and ""Good Vibrations."
Feb 10th
In 1962, Henry Mancini went to #1 on the US album chart with the soundtrack to "Breakfast At Tiffany's." Watch a film clip and read my "Moon River" article here.
In 1973, at the Columbia Recording Studio in Nashville, Charlie Rich recorded "The Most Beautiful Girl."
In 1965, Johnny Cash's "Ring of Fire" album was certified Gold.
Feb 11th
On this day in 1955, "Sincerely" by the McGuire Sisters was the #1 song.
I have a video of the sisters singing a medley of their hits, including this one. It will be posted when I write a page on these wonderful ladies.
For the Chicago fans - The cool shuffle.
In 1986, the single "Superbowl Shuffle" by the Chicago Bears Shufflin' Crew was certified gold by the RIAA. I'm a Cowboys fan so I wasn't doing the shuffle when they beat my "Boys."
Feb 12th
In 1961, the Miracles' "Shop Around" became Motown Record's first million-selling single. It was also the label's first #1 hit on Billboard's R&B singles chart.
In the following ten years, the Miracles would have six more million sellers.
Feb 13th
In 1959, the Skyliners appeared on American Bandstand, performing their new release, "Since I Don't Have You." The song would climb to #12 on the Billboard Pop chart and #5 on the R&B chart.
Feb 14th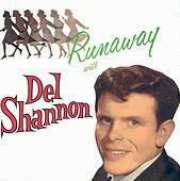 In 1961, Del Shannon released the single "Runaway." It was written by Shannon and keyboardist Max Crook, and became a major international hit. It is #472 on Rolling Stone's list of The 500 Greatest Songs of All Time from 2010.
Feb 19th
In 1969, in Memphis, Elvis Presley, with then-unknown pianist Ronnie Milsap, recorded Eddie Rabbitts' composition "Kentucky Rain."
In 2004, the family of Johnny Cash blocked an attempt by advertisers to use his hit song "Ring of Fire" to promote a hemorrhoid-relief product, even though the idea had been approved by Merle Kilgore, who wrote the song with June Carter Cash.
Johnny Cash's daughter Rosanne said the family "would never" allow the song to be demeaned like that."
Feb 20th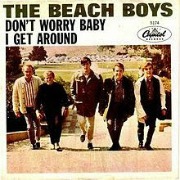 In 1964, the Beach Boys began recording "Don't Worry Baby." Brian Wilson said the song was his attempt to capture the essence of his all-time favorite record, "Be My Baby" by the Ronettes.
It was released on a single three months later as the B-side of "I Get Around." It was ranked by Rolling Stone magazine as #176 on their list of the 500 Greatest Songs of All Time.

In 1993, more than 34 years after his death, Buddy Holly had the #1 album on the UK chart with the 'Words of Love' compilation album. Holly reached the Top 10 of the UK album chart for five straight decades.
Feb 21st
In 1980, Janet Vogel, who sang soprano for The Skyliners on their 1959, #1 hit, "Since I Don't Have You," committed suicide by carbon monoxide poisoning. She was 37.
Feb 24th


In 1992, the U.S. Postal Service unveiled two versions of its proposed Elvis stamp for a public vote. The younger Elvis design won and was issued on January 8, 1993.
Feb 28th
In 1981, country music star Eddie Rabbitt crossed over to the Pop chart to score a #1 hit with "I Love a Rainy Night."
He had earlier written the Elvis Presley smash "Kentucky Rain" before having a #5 record with "Drivin' My Life Away." Although it sounds like he made up a stage name, his real name is Edward Thomas Rabbitt.
In 1984, doo-wop singer Joey Vann (Joseph Canzano), lead vocalist of the Duprees, died at age 40.
I receive a lot of mail from those interested in The Duprees, from women who knew him and dated him to those who believe the present Duprees are not nearly as good on the song "You Belong to Me."
I respect all opinions and have my own about The Duprees, then and now. You might take a listen to the Patsy Cline version I have and add her to the mix of "Best Cover Songs."
Betcha didn't know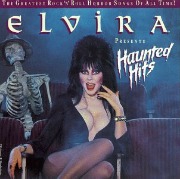 Elvis was once the King of Las Vegas. Elvira at one time was Cassandra Peterson, a 17 year old struggling showgirl in that famous town.
In 1997 she told a reporter with the San Francisco Chronicle that she met Elvis while working as a Las Vegas showgirl and a friend managed to get them invited to a party at Elvis' penthouse suite.
She said Elvis played songs for her while they both sat at the piano. She told him she smoked marijuana and that she was a virgin.
She said he lectured her on the evils of pot and marveled that there actually was a showgirl virgin in Las Vegas.
After a while, she came to a realization. "It was clear that he was not going to, like, hit on me."
"I could kick myself now for telling him." Twenty-eight years after that night, Elvira admitted,
"It would have been great to have him as my first lover. If it's got to be somebody, it might as well be Elvis."
How's that for an understatement?
What's Next on the Vinyl Record Lovers newsletter?
Got my outline for "Big Bad John" but had some video problems during upload and as of the 28th the video crew is still working on it.

Don't miss out on My favorite vinyl record Blog:
If you're into Vinyl Records and want good quality content, be sure to visit Collecting Vinyl Records.com. My friend Robert Benson puts a lot into his blog. You will not be disappointed.
---
Do you have some favorites?
If you have any favorite vinyl record topics you'd like to see on this site, Please Click here and enter your information in the contact form.
I'll respond withing 24 hours.
Have a great month.
All the best,
Danny Sandrik