Vinyl Record Lovers Newsletter
Issue 026, January 31, 2014
Hi,
Vinyl Record Lovers brings you the latest additions to one man's passion and experiences from "collecting vinyl records."
If you like this e-zine , please do a friend and me a big favor and "pay it forward."
If a friend did forward this to you and if you like what you read, please subscribe by visiting...
Issue #026, January 31, 2014
---
Welcome to my Vinyl Record Lovers Newsletter and thank you for subscribing. I do appreciate the time you take to read my newsletter.
In This Issue:
---What's new?
---Doing what he loves, my friend the musician.
---What's Shag music?
---Vinyl Record Sales in 2013.
---Gone but not forgotten
---Pick-up lines - In need of a date?
---Time for a Laff.
---What's next for all-about-vinylrecords.
Updates and new stuff.
I had lots of fun in January with some updates on pages and a couple of oldies I think you will enjoy. Have fun looking at these and feel free to voice your opinion.
I rewrote my Merle Haggard Misery and Gin page. I rewrote it as if I was sitting there with my friends and talkin' to myself. Read the new page here.
This Merle Haggard page doing a duet with Jewel is priceless.
Last month I told you about a song I had not heard since 1964. I wrote my story about that wonderful old song and the special girl who introduced me to the song. Read it here.
Wipe the cobwebs off your memory and return to 1959 with Skip and Flip and revisit this seldom played oldie.
Is this Hollies song intro one of the best guitar riffs from the early 70s? Check out my secret agent lady and this original 45rpm record playing my favorite by this talented group. Click here for excitement.
Finding old friends never gets old
I received nice comments about the article last month titled "Why old friends are so special" and so I decided to follow my advise and contacted another old friend.
Early last month I was talking to my good buddy Gary Ritchie in Fairfield, Ohio and I asked him if an old friend of ours, also named Gary, was still making music.
He said he was and gave me his email and phone number. I sent an email to our former classmate, Gary Purvis and was really excited to hear back from him.
Gary still has his band called Chaser. Chaser has been the house band at popular nightclubs in and around Cincinnati for over twenty-five years and plays a variety of music, including the classics of the 50s and 60s.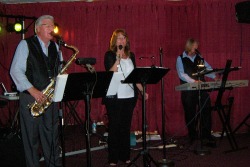 It was nice to hear from Gary and even nicer that he still remembered me:)

If you live in the Cincinnati area please give Gary a call or email him if you're getting ready for that special event or party. Check out his site and pics.

Then you can check out his band in action.

Beach Shag music

Howdy to Lynne from South Carolina.

Lynn introduced me to Beach Shag music and not being from the Carolinas I'd never heard of Beach Shag music. Checked out a website she suggested Beach shag music and got some info.

Beach Music and Shag evolved under different names and styles in many places for over 60 years. Some call it good-time oldies, Soul, and Rhythm 'n Blues. It is a really cool dance style.

Thanks for the tip Lynne and welcome. Looks like lots of fun and good times in the Carolinas. I check out 1380 a little each day. Great music.

Vinyl record sales

The big music industry story in 2013 was the decline in digital purchases, the first such dip since the iTunes store opened its portals a decade ago.

On the flipside, people are buying vinyl in record numbers, but I should point out it's not just those who grew up on vinyl that are buying the old-fashioned product, younger listeners want something tangible also.

And of course vinyl is a very small percentage compared to digital sales, but it looks like vinyl is here to stay.

For the sixth straight year, more analog was sold than the year before. A couple of good reasons younger buyers like vinyl LP records.

Playing records is an active, intimate and focused experience, and many albums have gatefold editions (fold-out) with more room for lyrics, notes and artwork.

The experience is more personal. Removing the disc from the sleeve, placing it on the turntable, and setting the needle on the record, the listener is engaged in a way an iPod occurrence or a streaming situation just don't compare.

Two, they may see the larger package as an artful souvenir, something they can frame and hang on the bedroom or dorm-room wall.

This is what I do and have recently had thoughts of selling Framed Album Art from my collection. Stay tuned.

Those who left us in 2013

Time does catch up with us all, and sadly, some oldies music artists passed away in 2013.

These are just some of the artists that many of us remember growing up with that touched our lives in some special way with their music. If I left out any of your favorites please let me know.

January

1st - Patti Page recorded the beautiful Tennessee Waltz and I wrote a special page for her. Read my story here. (86, natural causes)


20th - Bob Engemann sang on The Lettermen's early hits "The Way You Look Tonight, and When I fall in Love (78, complications from surgery)
30th - Patty Andrews was last surviving member of the famous Andrews sisters. Who can forget "Boogie Woogie bugle boy." (94, natural causes)

February
11th - Rick Huxley was the bassist for The Dave Clark Five on hits "Glad all Over" and "Bits and Pieces" (73, natural causes).
March
3rd - Bobby Rogers was second tenor and reportedly the best dancer on Motowns group The Miracles ("Shop Around," "You've Really Got a Hold on Me"). (73, long illness)
7th - Claude King best know for his 1962 novelty hit "Wolverton Mountain." (90, natural causes)
27th - Gordon Stoker was first tenor of rock's first major backing group, "The Jordanaires" heard on most of Elvis' 50s hits (88, long illness)
April
8th - Annette Funicello was America's sweetheart. She was loved as the most famous mouseketeer and was in several 60s "Beach Movies" but she was always my secret girlfriend in the "Spin and Marty" TV series, (70, multiple sclerosis).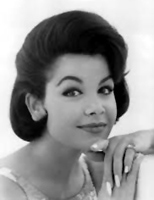 26th - George Jones was a legend in classic country songs and once married to Country queen Tammy Wynette, (81, respiratory failure).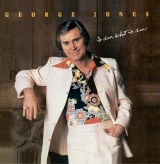 May
25th - Marshall Lytle was the standup bassist for "Bill Haley and the Comets" and defined rockabilly bass with hits like "Rock around the Clock" and "See You Later Alligator." (79, Lung cancer)
June
4th - Marshall Sewell sang bass with the Doo-Wop "Edsels" of "Rama Lama Ding Dong fame. (75,cancer)
Cornelius "Nini" Harp sang lead for "The Marcels" in their retooled Doo-Wop stadards, "Blue Moon" and "Heartaches." (73, natural causes)
August
10th - Eydie Gorme was a popular postwar pop singer and established a famous comedy-musical nightclub act with longtime husband Steve Lawrence. (90, Long illness)
Jody Payne was Willie Nelson's guitarist for over three decades. He had a son with Country singer Sammi Smith (Help Me Make it Through the Night fame) and their son was named Waylon after Waylon Jennings. (77, heart failure).
September
12th - Ray Dolby was the sound engineer who invented the noise-reduction system which bears his name (80, leukimnia)
21st - Douglas Grassel was the guitarist and keyboardist for the bubblegum group, "Ohio Express" of "Yummy, Yummmy, Yummy fame. (64, cystic fibrosis).
October
18th - Roland Janes was a top Sun Studio session guitarist and can be heard on Jerry Lee Lewis' "Whole Lot of Shakin' Goin' On" as well as tracks by Charlie Rich. (79, unknown).
December
16th - Ray Price was the smoothest and classiest of the country gentlemen and was an adult contemporary mainstay with his hit versions of "Crazy Arms," "Make the World Go Away," and "For The Good Times." (87, pancreatic cancer).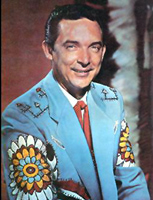 Pick-up line for you Tennessee boys.
Got an email from a visitor who thought I would enjoy doing a newsletter piece on Pick-up lines. There are a couple of C&W sites who do this already, but it could be fun.
Here was her pick-up line from a song that should work on any woman with a sense of humor.
Pickup Line: "Are you from Tennessee? / 'Cause baby, you're the only 10 I see."
My personal favorite from a song was The Bellamy Brothers 1979 Country and Western tune.
Pickup Line: "If I said you had a beautiful body, would you hold it against me?"
The title of this classic hit says it all. Could you really hold it against anyone who came up to you and uttered the line that's so notorious even Britney Spears wound up "borrowing" it? Found this quote on the C&W site The Boot.
Laugh a little, It'll make you feel good.
As we get older sometimes we fail to understand exactly what the wife is talking about. My buddies Butch and Old JW sent me a funny that I had to share. They have many more but I have to keep my weed eater handy for editing purposes.
You know how old retired guys are. They're way past worrying about upsetting anyone but they keep me laughing.
I appreciate their contribution to this month's newsletter.
Enjoy...
The wife left a note on the fridge:
"It's not working, I can't take it anymore!! Gone to stay with my Mother!"
I opened the fridge, the light came on, and the beer was cold.........
What the hell is she talking about?
What's Next
I got plans for "Big Bad John" and I'm still doing lots of research on session players.
I might have a surprise on a saxophone session player on what might be considered the Anthem of all Doo-Wop songs. It's a great story if I can get all the right facts. Stay tuned...
Don't miss out on My favorite vinyl record Blog:
If you're into Vinyl Records and want good quality content, be sure to visit Collecting Vinyl Records.com. My friend Robert Benson puts a lot into his blog. You will not be disappointed.
---
Do you have some favorites?
If you have any favorite vinyl record topics you'd like to see on this site, Please Click here and enter your information in the contact form.
I'll respond withing 24 hours.
Have a great month.
All the best,
Danny Sandrik